Our kind AIA insurance agent gave us 4 priority pass to this year's Garden by The Bay's Christmas Wonderland.  So yesterday we decided to head down and immersed ourselves in the feeling of Christmas.  It was probably a hot favourite among Singaporean as the queues to all the carparks nearby were extremely lonnnngggg when we were there at 5pm… Kel had to drop us at the drop off area and valet park at MBS.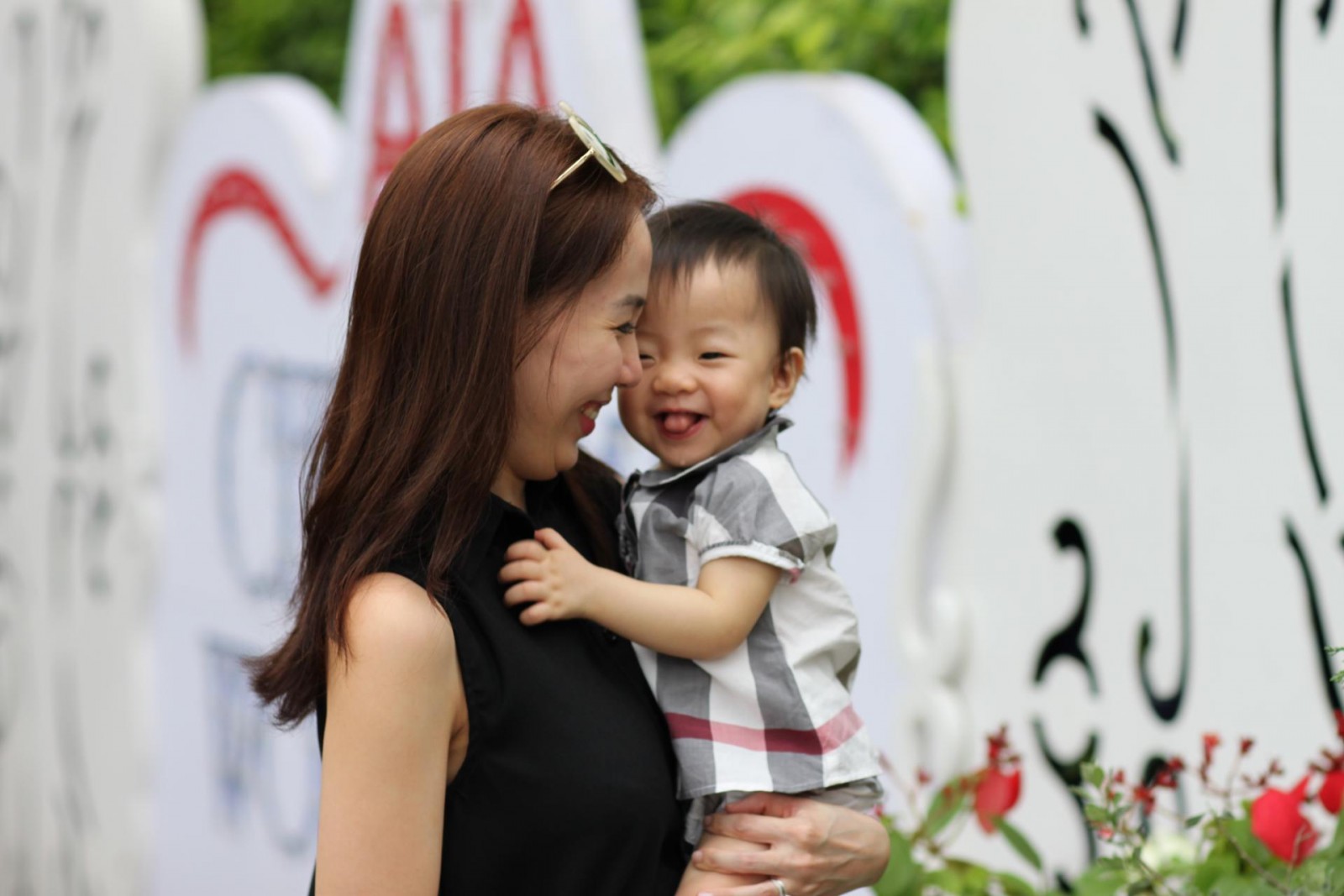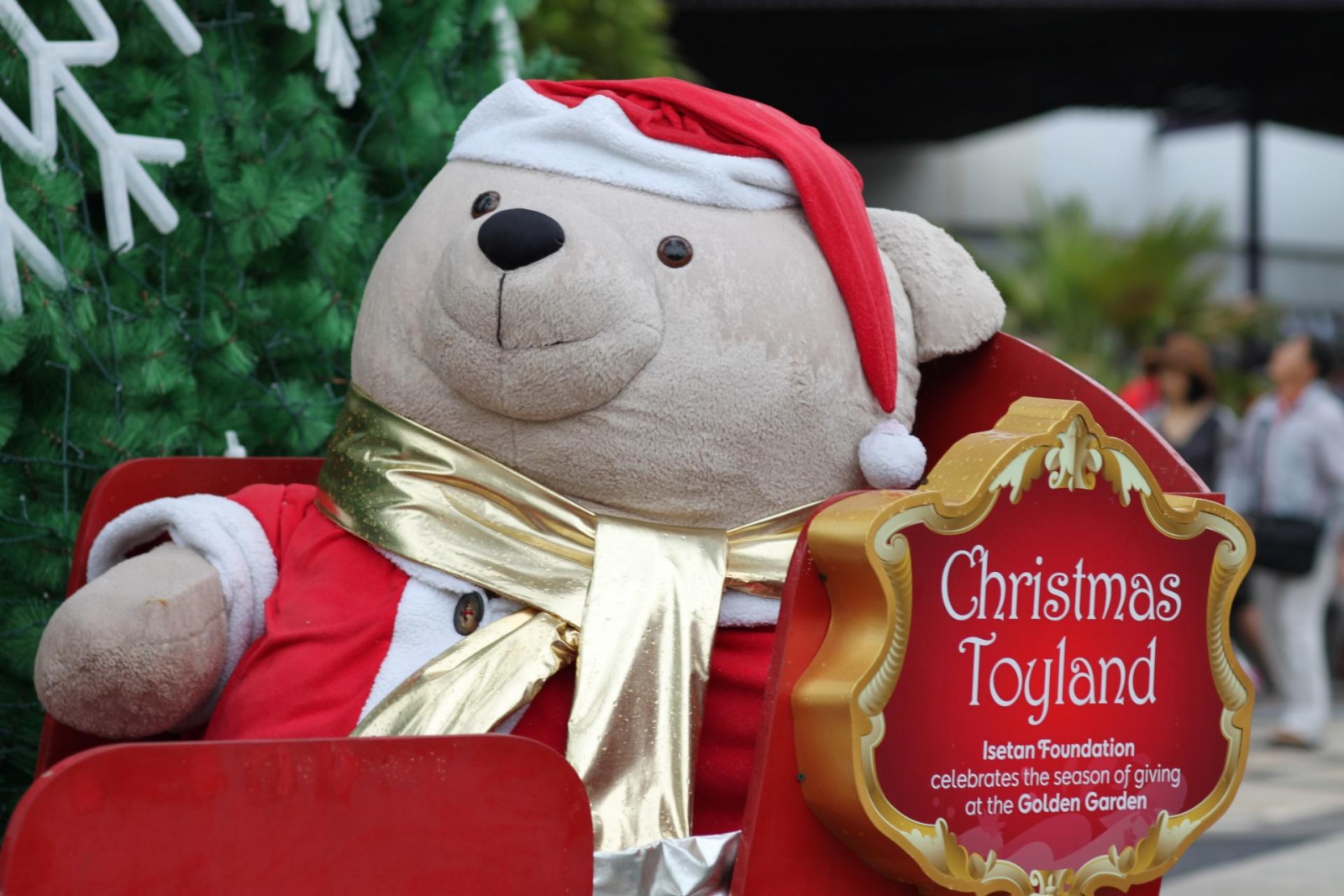 There were many activities for everyone. We under estimated the time needed as we could not finished everything by the time we left. We managed to bring the girls to the Fairground where we took the Carousel and the Helter Skelter Slide. Papa also won a small plush toy for Lauren at one of the carnival game booths.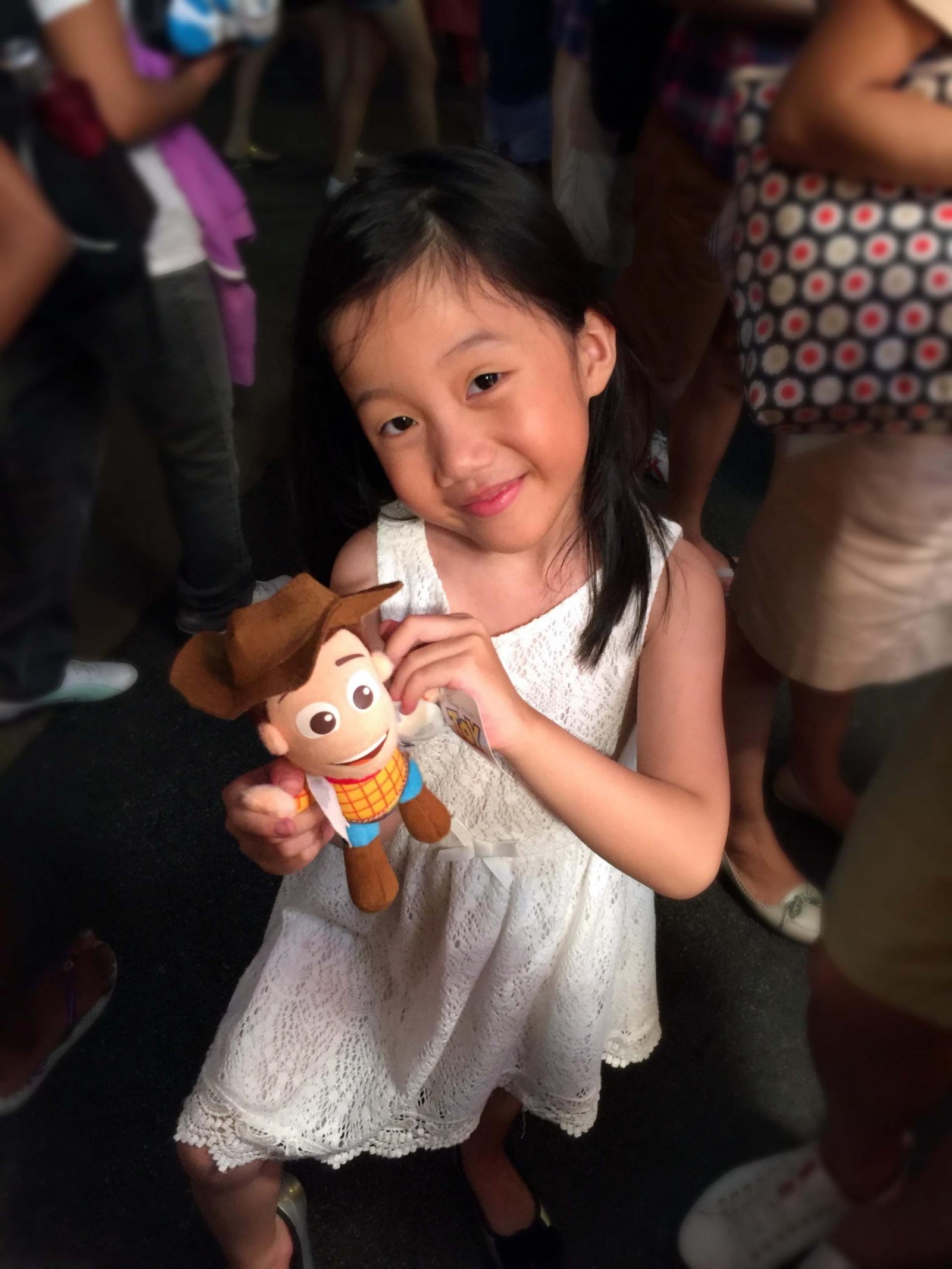 Lauren wanted to go into the Ice Palace and play.  There are 2 activities inside the Ice Palace, Ice Skating and the Snow Playground.  The ice skating seems more appropriate for Lauren's age.  It costs $14 per pax for a 45min session. You will need to have gloves and socks to go into the ice skating rink, they do sell them at $4 and $2 respectively if you do not have them with you.  There are guiding tools inside the rink and Lauren was totally engrossed the entire 45min. Our dear Papa is like Lauren's guardian angel always behind her watching her back.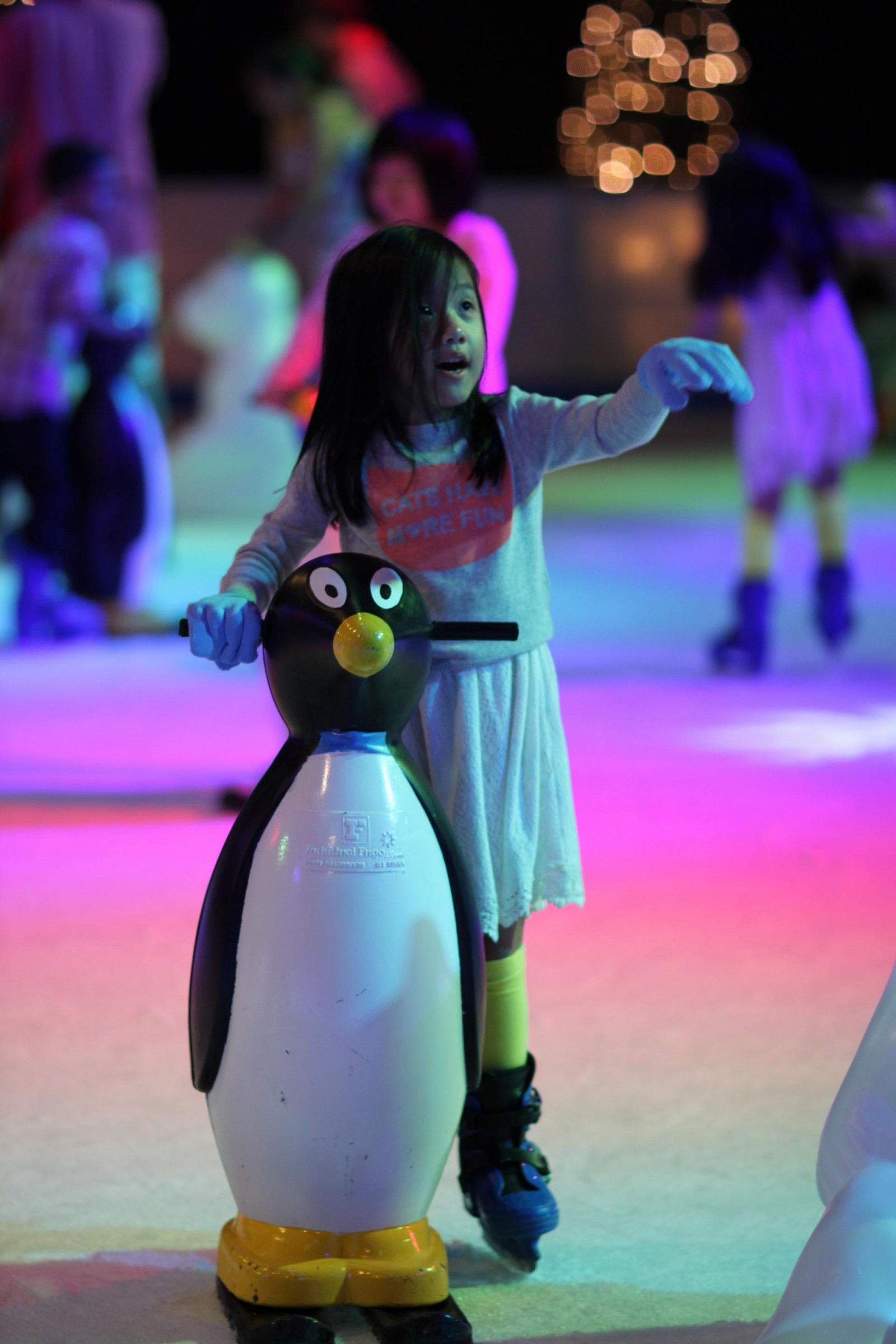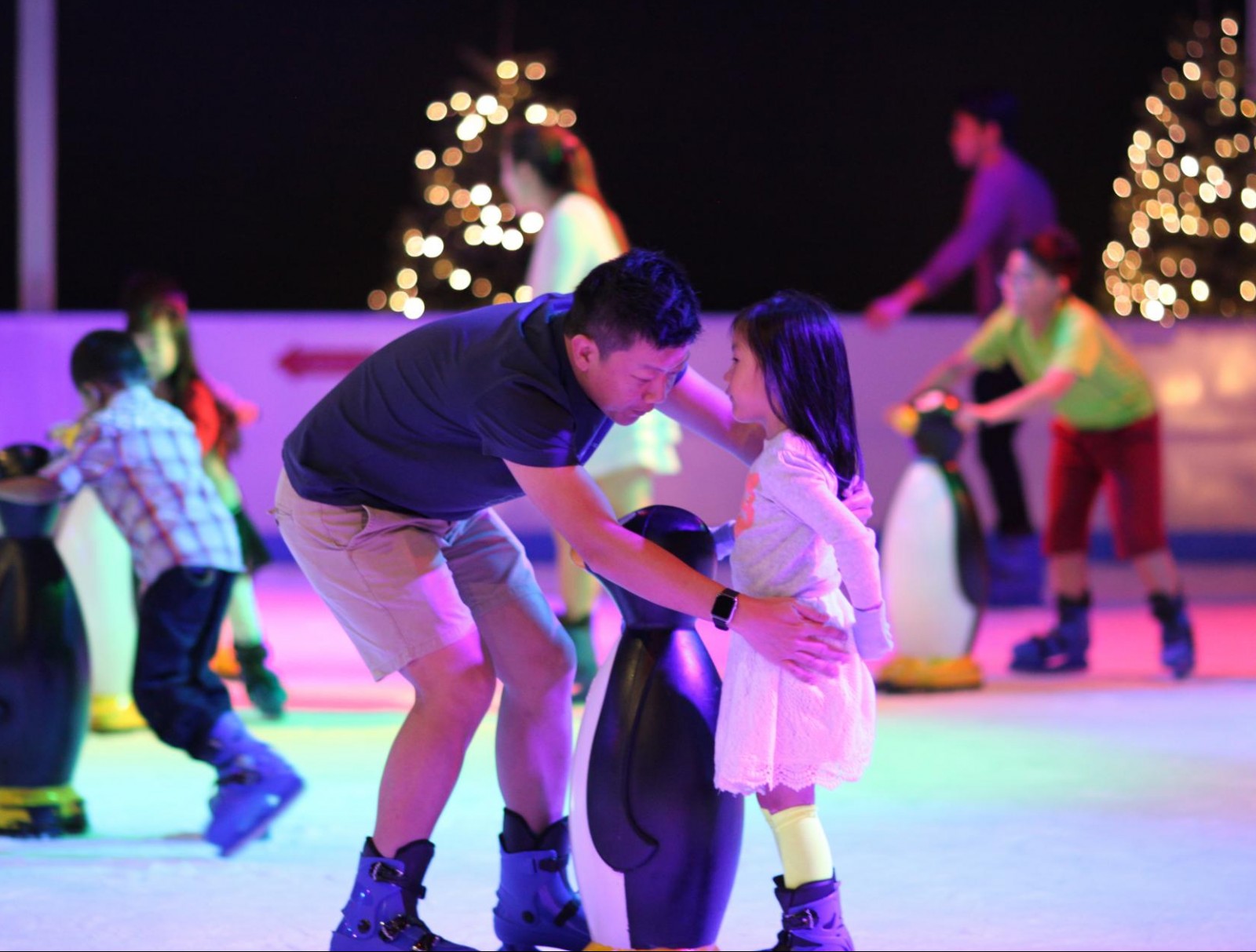 There are many eateries within the Supertree area, I will suggest family to try  dining at the Spiegeltent or "Mirror Tent" as the range of food and beverages options  are specially curated by Harry's. Children can go for their finger food. Culina is another good option for a grab and go sandwich and drinks.
The Christmas Wonderland is open at 4pm to 11pm daily from 27th Nov to 27 Dec. Admission is free but you may want to check with your AIA agent if they do have the priority pass as it does help when queueing for Carousel ride, free candy floss and also the 15% discount when getting the Dome ticket.  Oh and each pass comes with 10 free tokens. Tokens are needed at all the rides and game booths and each token costs $2.
For the program highlights and the timing of the performance, you can refer to their official website here