There are a total of 11 Pororo Parks in the world; 7 in Korea, 3 in China and Pororo Park Singapore is the 1st Pororo Park in Southeast Asia. Pororo Park integrates entertainment and education elements in an indoor playground setting. From arts, science, cooking to magic tricks, children can enjoy hours of fun and craft classes through Playing And Learning Skills (PALS).
Lauren is no stranger to indoor playground but Pororo Park was Alexis' 2nd visit to an indoor playground. Her first was to Kids' Amaze's Toddler section but that was not comparable to Pororo Park. Alexis was ecstatic when she got into the Sharkpool. She stayed in the pool of balls for 30mins! Each time we tried to lift her up, she would struggle and drop herself back in. Even after enticing her to try other sections of the park, she would eventually walk back to the Sharkpool.
I personally found Pororo Park Singapore catered more for the younger kids. (below 8 years) There are many sections that I thought might excite younger children more. Nevertheless, older kids can explore the play gym and also pick up  some skills from the classes conducted in the park.
For Lauren, she is a Miss Congeniality. I did not have to worry much about her as she was making new friends at the park. There was a play gym and a theatre that conducts classes and that kept Lauren really busy. Lauren attended a K POP dance class.
There was also a train ride that ran every hourly. Do call your child back to have a short ride; kids always enjoy rides. Me being the kiasu mum, I queued on behalf of the girls while they were playing.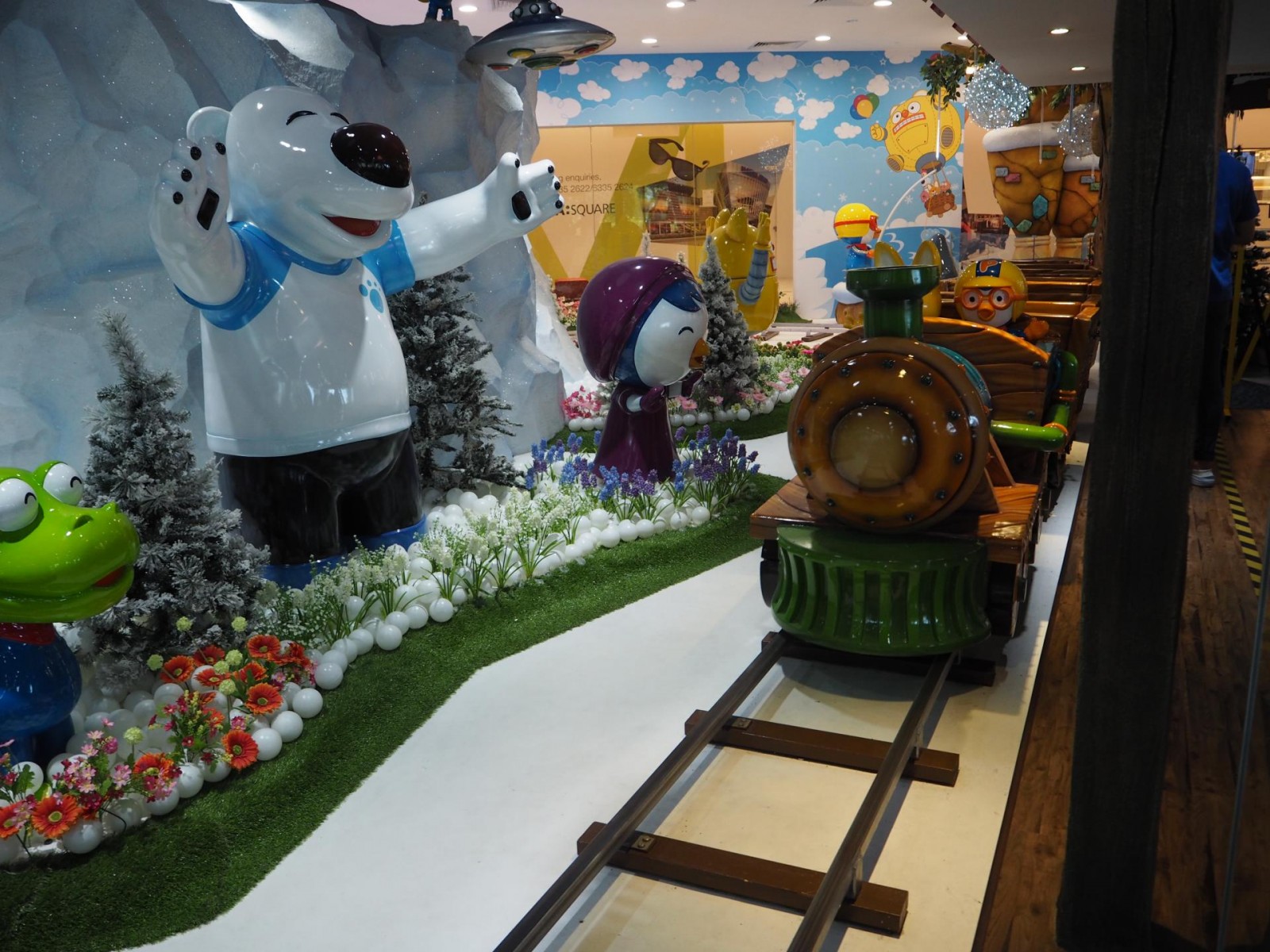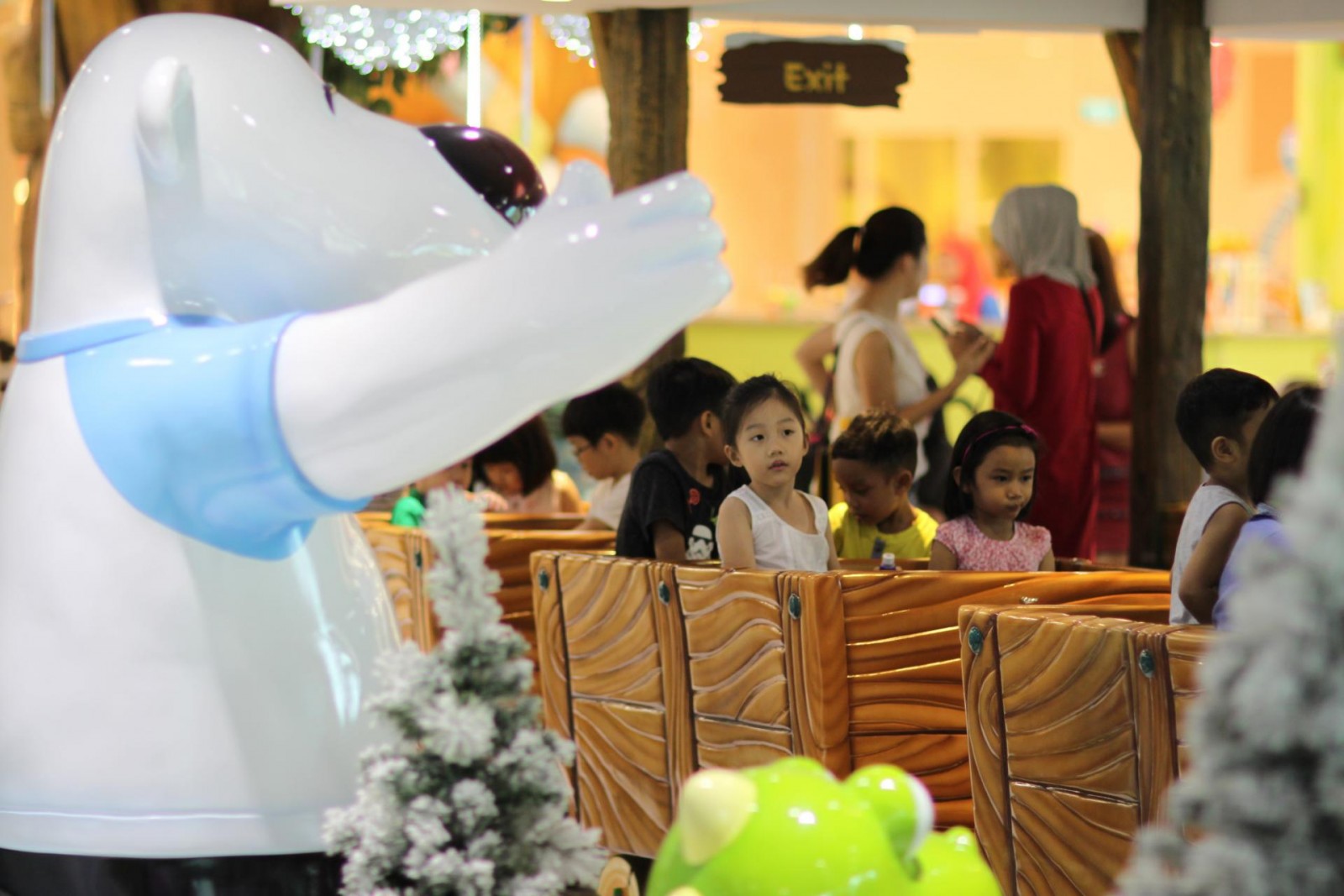 For children who like craft works, there is a room for handicraft works. There are different classes daily and parents can go to their website to view their schedule.  There is also a theatre for shows and dance lesson.
What I liked was there is a nice café to let parent have some refreshments while waiting for the children. The park is also equipped with a kids-friendly restroom and a nice baby room. (good for breastfeeding mum)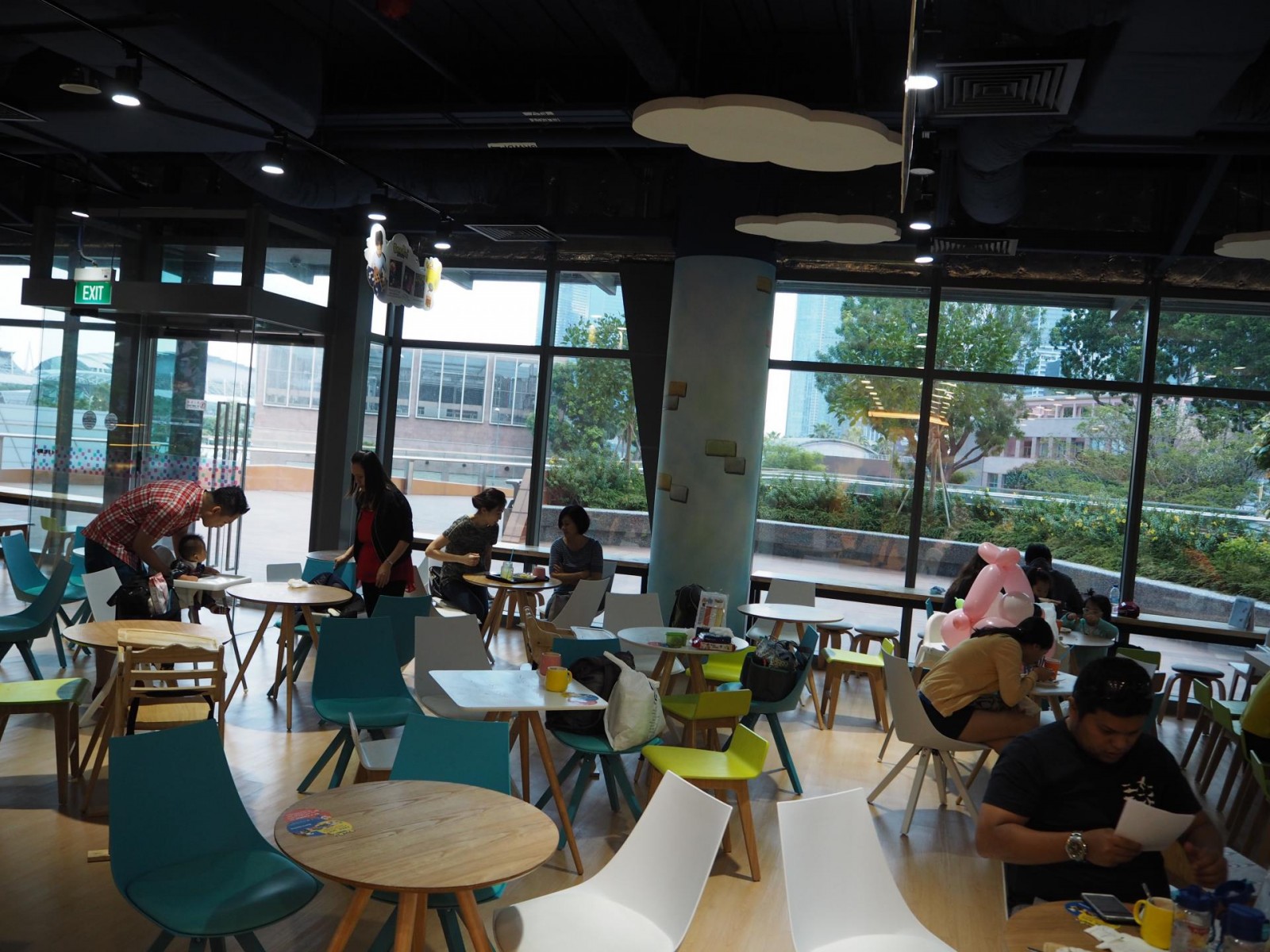 We spent slightly over 2 hours at the park and that was good enough to tire the girls out. Bring your kids down and their ticket prices are as follow:
2 hours playtime:
| Age Group | Non-Member | Annual Member | Partners |
| --- | --- | --- | --- |
| Children aged 2 to 12 years | $33.50 | $23.50 | $28.50 |
| Children below 2 years | $24.50 | $16.50 | $20.80 |
| Accompanying adults | $6.00 | $2.50* | $3.50* |
Babies below
1 year
Free Entry
Additional
playtime
$5 per block of 30 minutes (or part thereof)
*Up to 2 adults. Additional accompanying adults will be charged normal admission rate.
Credit and Debit card holders / card members of these following partners will enjoy Partners' admission rates.
Pororo Park Singapore is conveniently located at 6 Raffles Boulevard, Marina Square #02-29