"Success in marriage does not come merely through finding the right mate, but through being the right mate." – Barnett R. Brickner
Being together for more than a decade, we had been through ups and downs; bracing through difficult times to where we are now.  We are now like soul mates and best friends. Talking to each other on the phone for hours when he is away, making time to meet each other for lunch often even though we will be seeing each other at home in a few hours.  I am happy that both of us had put in effort to maintain the sparks in our relationship.
The weekend celebration started the night before where I came home to a beautiful bouquet of roses.
My very sweet hubby planned a surprise staycation this year for our 8th Anniversary. His surprise is actually not that surprise because his "overly smart" phone unexpectedly sent me an invite on my calendar after he added the details on his booking. Of course I was very touched by the act because despite his busy schedule, he set aside time for me. 🙂
Conrad was our wedding venue and we did make a vow to come back yearly but with the arrival of Lauren and Alexis, we somehow forgotten about the promise.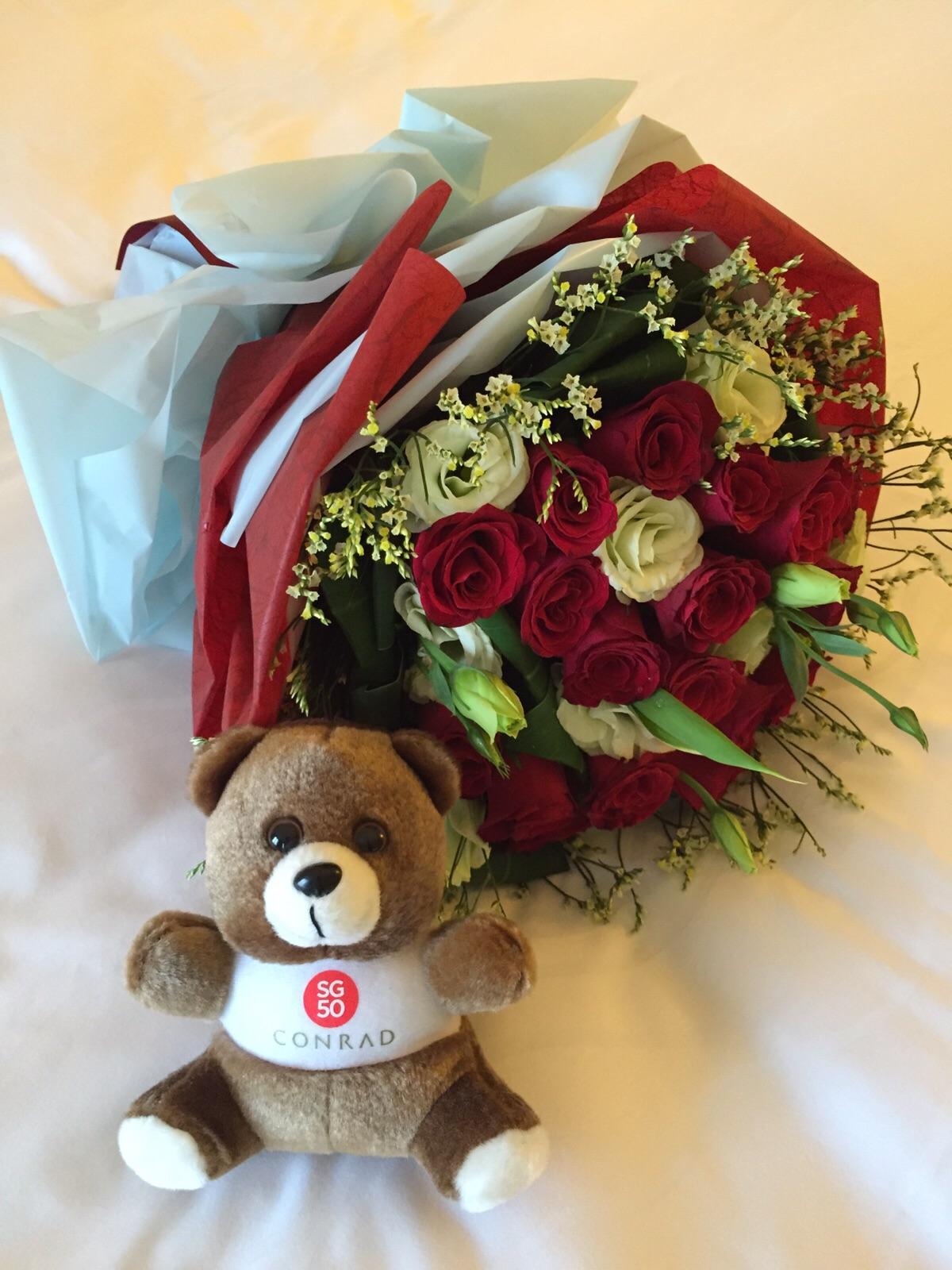 Kelvin took me for a very nice dinner at White Rabbit. The experience at White Rabbit was very romantic. The chapel setting, excellent food and a nice gift from hub.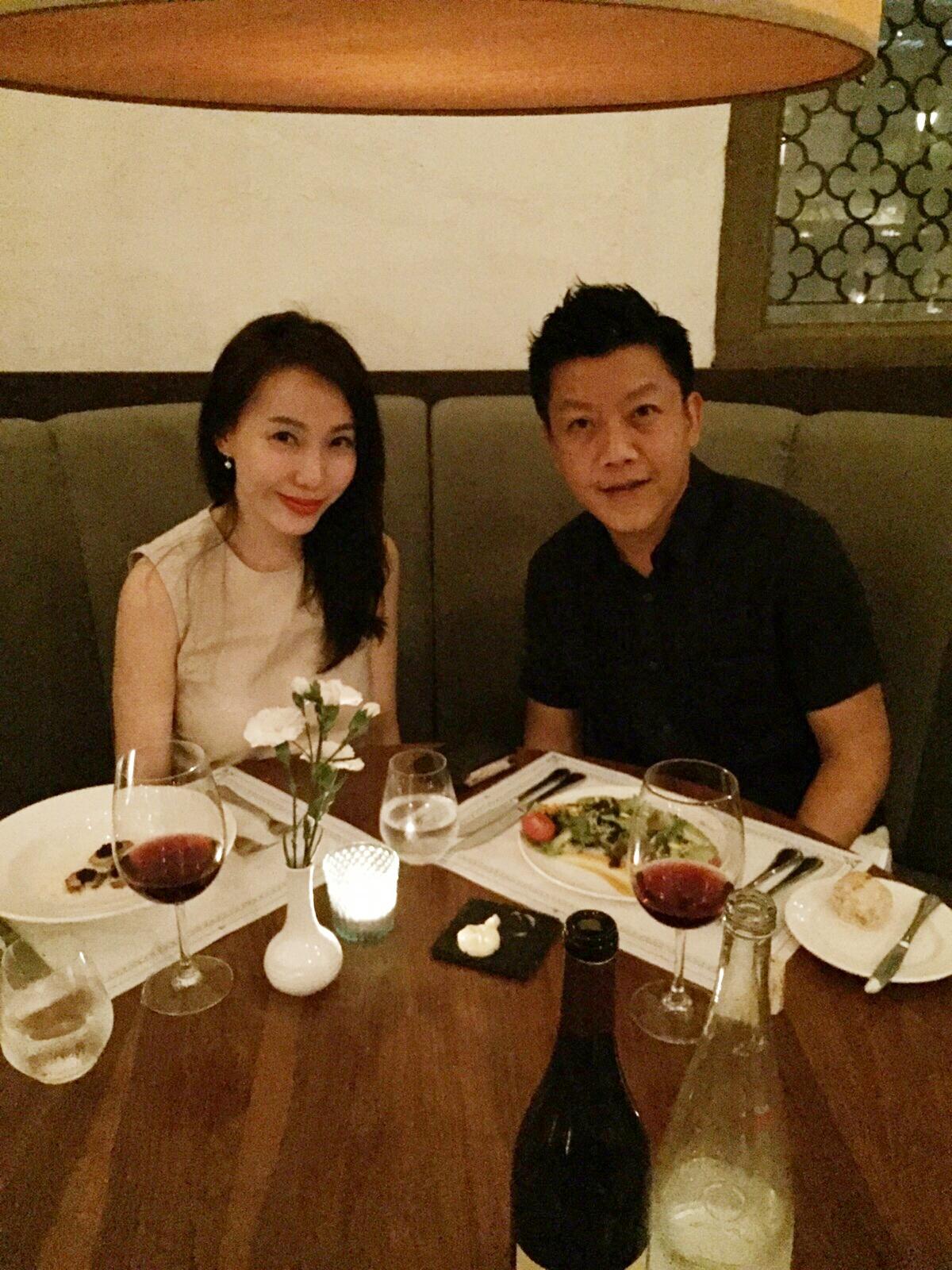 If you asked what other programs we did…. nothing… We took this opportunity to rest.  Both of us had probably forgotten what it was like to be able to sleep all the way till late morning. With the girls, it was always sleep late, wake up early even on weekends.  We wanted to do a lot of stuff like watching the Man Utd and Leicester City match at Paulaner but we dozed off in bed before the match started..
Ok la, Kel took a lot of photos for me… He is the super nice hubby where he would really go all out to take photo of me or the girls..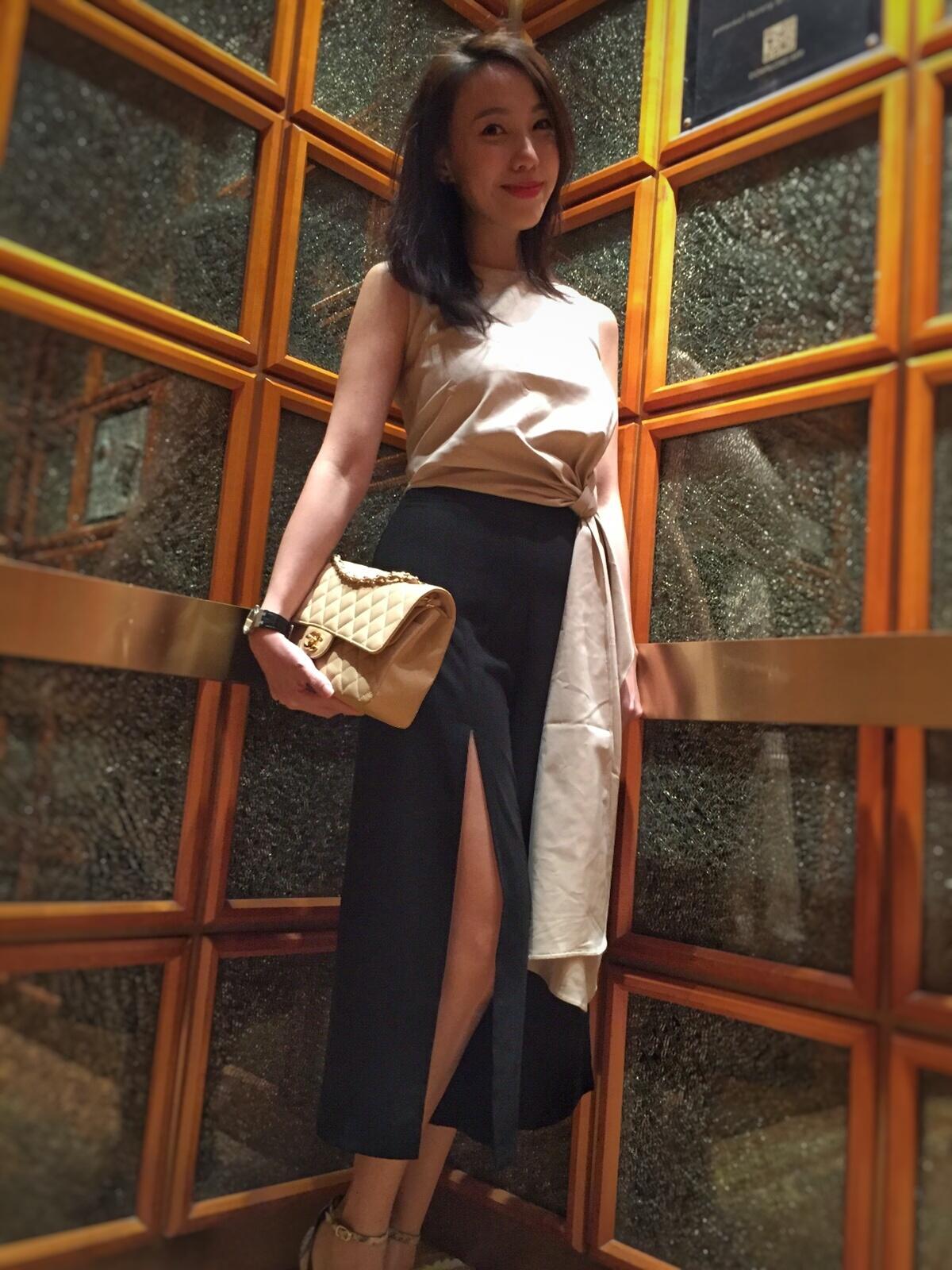 Like what the photo mentioned, a step closer to a lifetime together.  I am truly blessed…