The real skydiving?… You must be kidding.  I have toyed with that idea when I was younger but now the kiasee-0-meter in me is 10/10.  The best alternative to experience the feeling of a skydive is to do an indoor skydive.
Being in Singapore is fortunate because iFly Singapore is home to the world's first largest themed wind tunnel for indoor skydiving, spanning 16.5 feet wide and 56.5 feet tall, almost five storeys high. In addition, it is the only wind tunnel with an 18 feet tall acrylic glass wall offering you an unparalleled view of the South China Sea.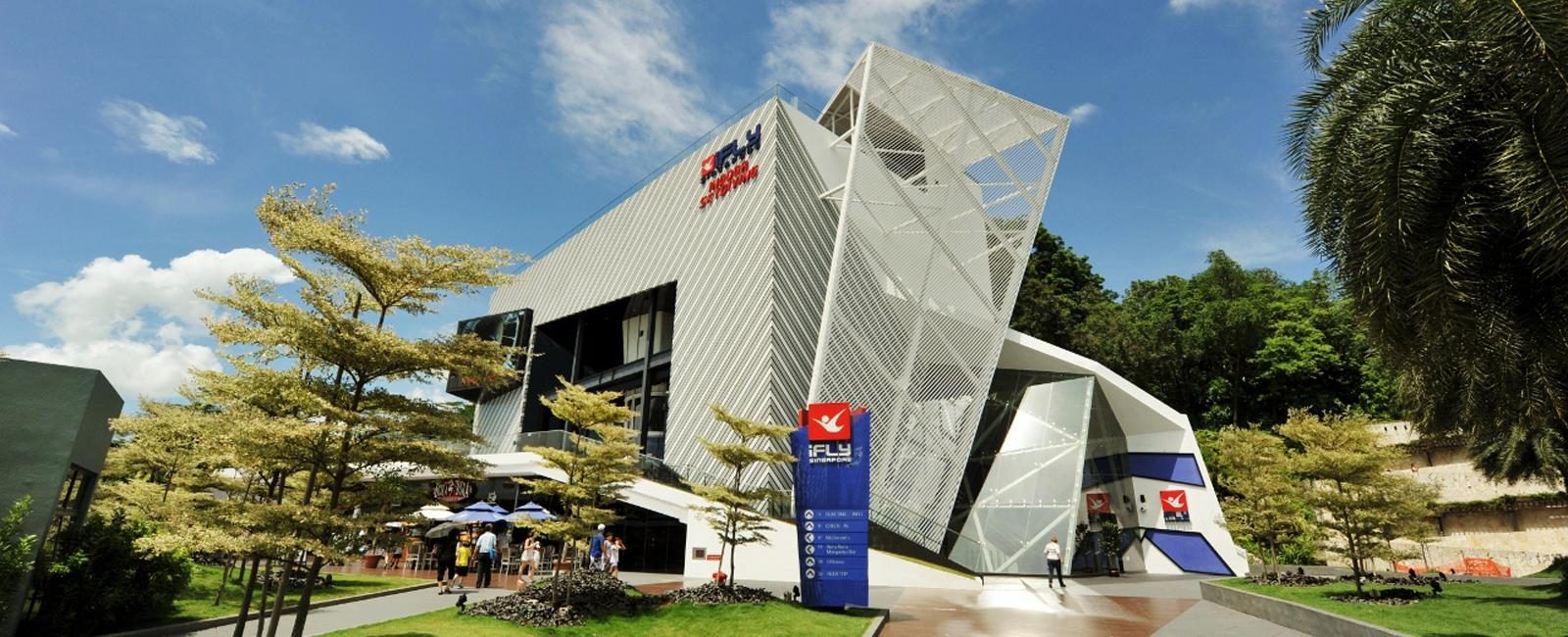 When Lauren turned 7 this year, (iFly only permits children age 7 years and above to fly) we booked a session to try it out.
A short briefing was conducted to guide you on the body posture in the tunnel, followed by fitting-on session of the gears.  Here we go!!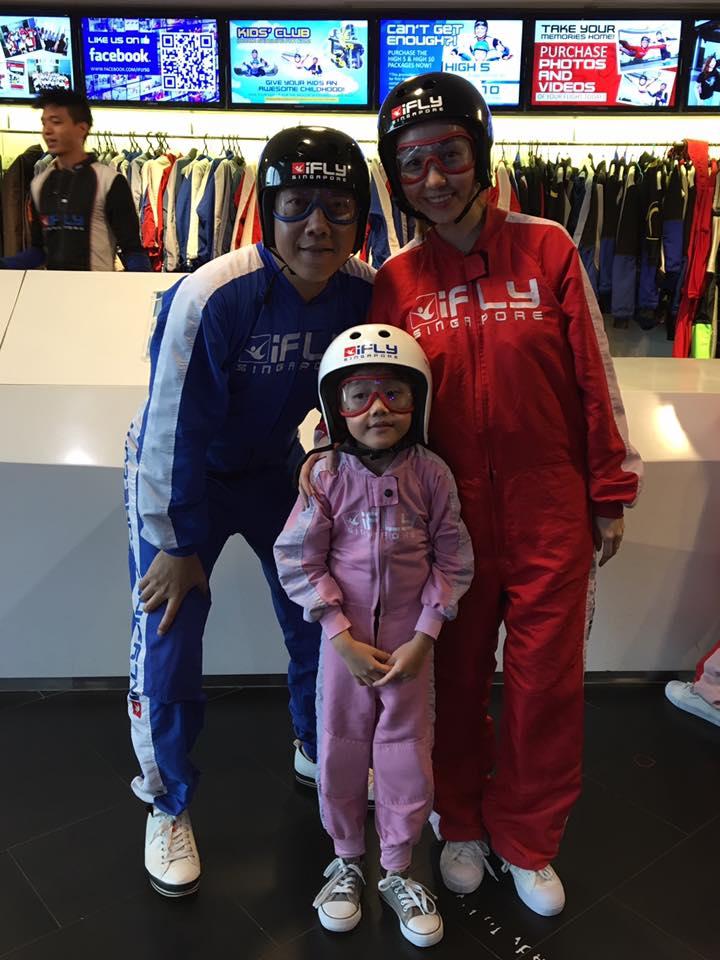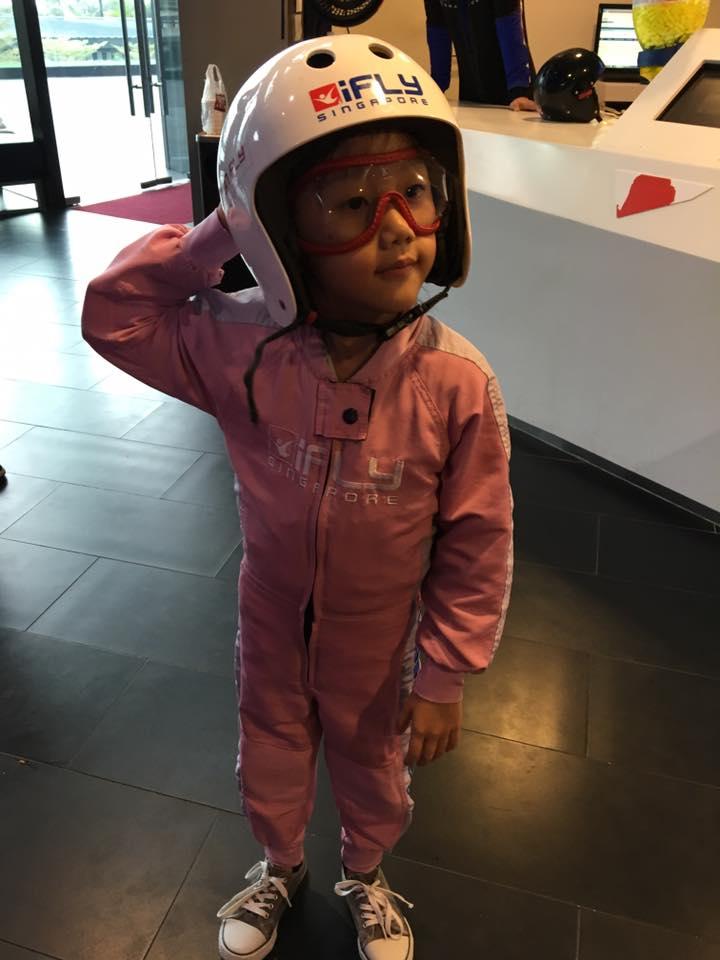 Surprisingly, Lauren did very well as a first timer and a lot of spectators were cheering for her. 🙂 So proud of her. For us, we came out with a little muscle cramp after the session. Probably our bodies were stiffer and our muscles were tensed up when we got in. Overall, superb experience!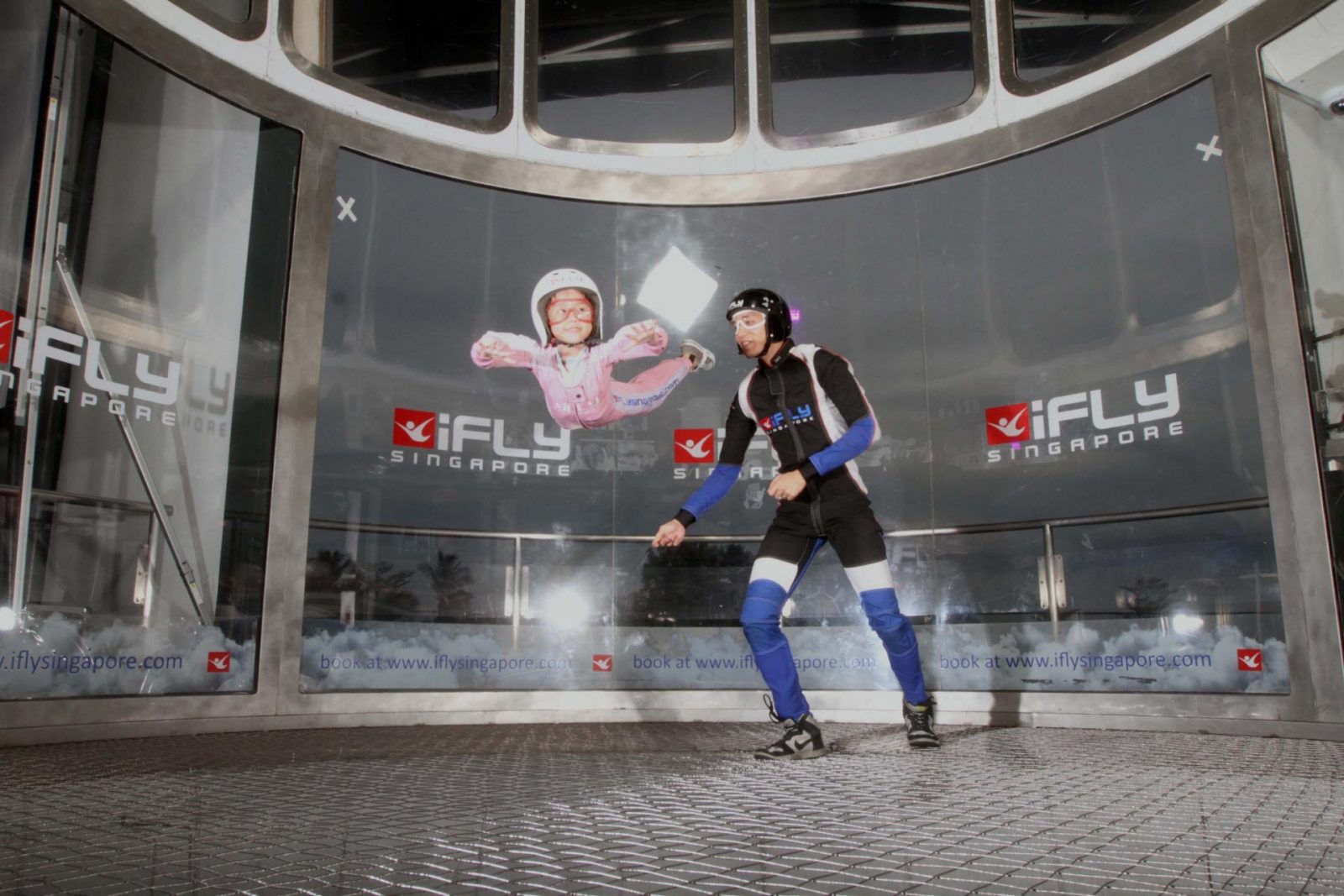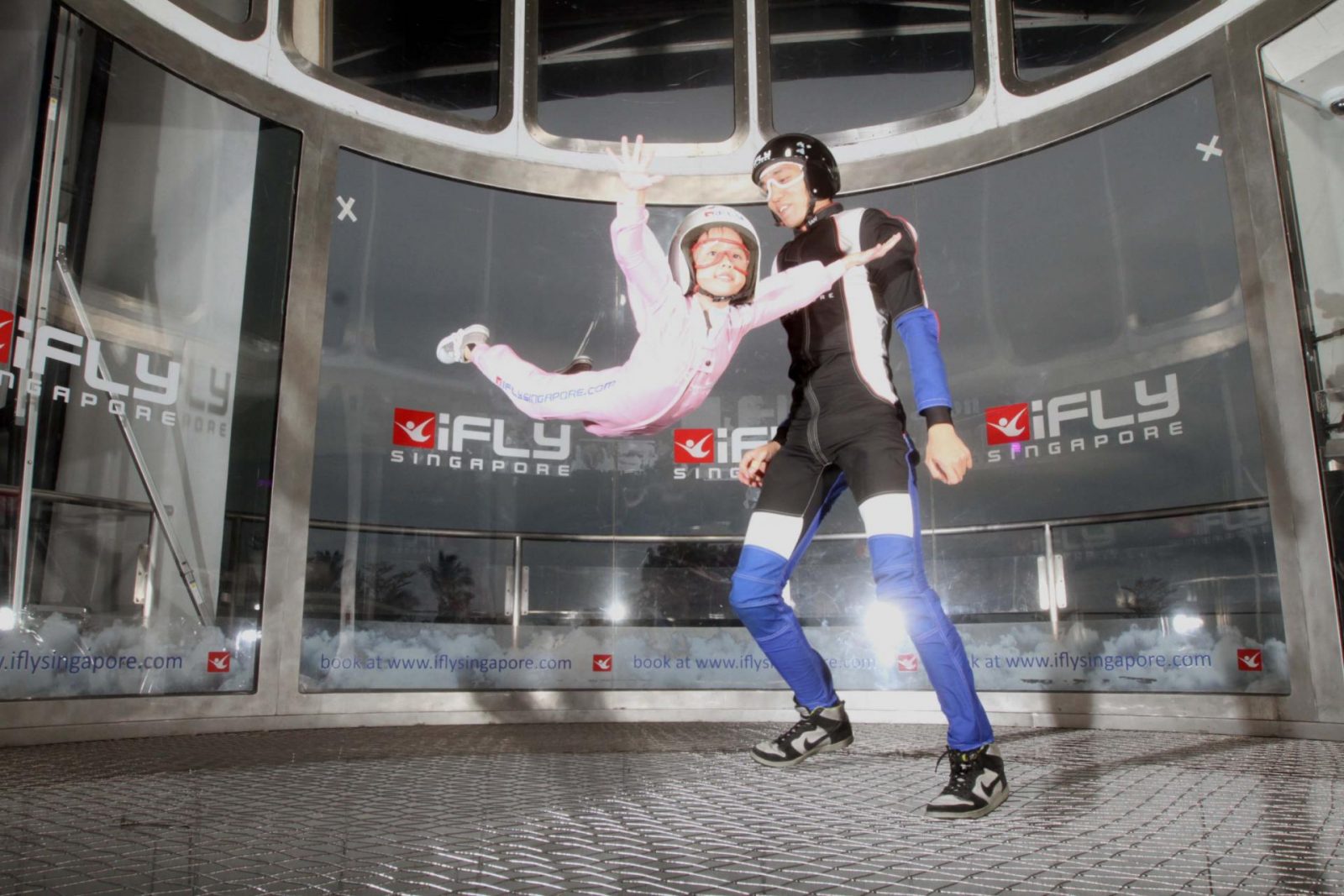 | Package for First Timer | Walk in Rate |
| --- | --- |
| First Timer from 7 years-old onwards | Rate |
| The Challenge (2 skydives) | $119 |
| The Adventure (4 skydives) | $199 |
We took The Challenge package and Lauren asked for 2 additional flies after the package and with each fly she got better and better…  It was cheaper to order additional flights before your session ended. Just let your instructor know that you would like to add on more flights. Each additional 45 sec session costs $40.
If you are excited by this post, here are some tips for you before you head down to Sentosa.
Wear comfortable clothes.
Wear well-fitted laced-up sneakers with non marking soles.
You might want to leave your jewelry and valuables at home as all such items must be removed before gearing up. Lockers will be provided though.
Ladies with long hair are advised to tie up to minimize messy knotty hair. (my hair got tangled up badly so this is important)
PLEASE BE ON TIME. You will need to check in 1hr prior to flight time for training and gearing up.
It is cheaper if you book 2 days in advance, book your flights here to enjoy the savings!
Here's a video of our 1st fly.
iFly Singapore is located at 43 Siloso Beach Walk #01-01 Singapore 099010