For those who had been following my blog, you would probably know that I had been to PHS to seek help when I experienced post natal hair loss. I have been their loyal customer ever since.
I am not blessed with a head of thick glorious hair, so I am constantly looking for new hair care products or treatments just to help with my thinning hair because I believed just like how we would go for facial, we need to also maintain our scalp frequently.  I had been with PHS for about a year till date. I have seen significant improvements in my scalp as it is no longer as oily as it was before and my hair also feels thicker now.
Recently PHS launched their new 3-step DSR program.  Everything is the same as their previous DSR program except that they now incorporate a new machine to enhance the result. Read about my previous experience with PHS here
Here is a step by step guide on the DSR treatment.
This is a new addition to DSR as previously the therapist used a paddle brush to comb through before going to step 2. This High Frequency Comb is used to comb through my hair. This step uses micro-currents, the comb's electrotherapy regulates oil secretions, kills bacteria and fights inflammation while stimulating follicle growth activity.
A detox mask is then applied to the scalp and hair, and my therapist would follow with a head massage.
The treatment then moves on to an oxygen therapy. This is a steam treatment to help with the mask absorption and also to soften the hair and scalp tissues.
This is also a new step. The Scalp Scrubber, using ultrasound energy that creates a deep cleansing action at 28,000 vibrations per seconds. The therapist sectioned my hair and thoroughly scrubbed every inch of my scalp. This made my scalp felt so clean.
Previously, there would be a normal rinse, shampoo and condition session. Now it is done with a Hydro- Cleanse; a powerful pulsating water jet that cleanses beyond the scalp's surface while providing a relaxing massage.
For being a Spa customer, I got a 20 min shoulder massage. Actually this is one of my favourite part of the session. 🙂 I usually got really stiff shoulders hence this 20 min massage was heavenly.
Hair Serum is then applied to the entire scalp and Galvanic Probe is then used to aid with the absorption of the serum. The Galvanic Probe is also a new step; it uses Iontophoresis to stimulate deeper absorption of treatment products to boost efficacy of serum application.
A nice scalp massage followed by a 10-15min of Infra-red treatment. This is to stimulate metabolic waste removal.
The treatment is completed with a nice blow dry.
It is recommended to have a treatment at least once a month, just like our facial.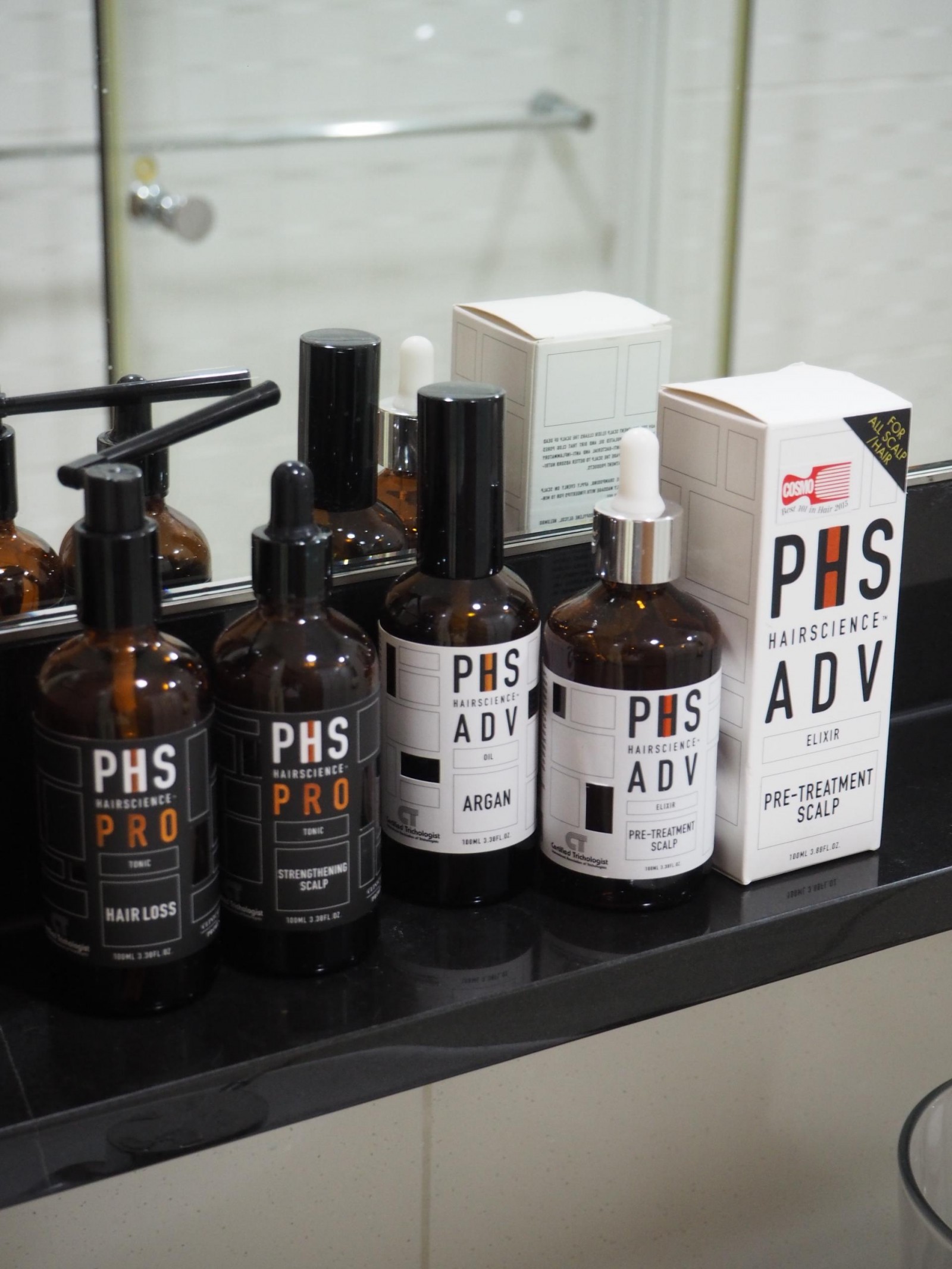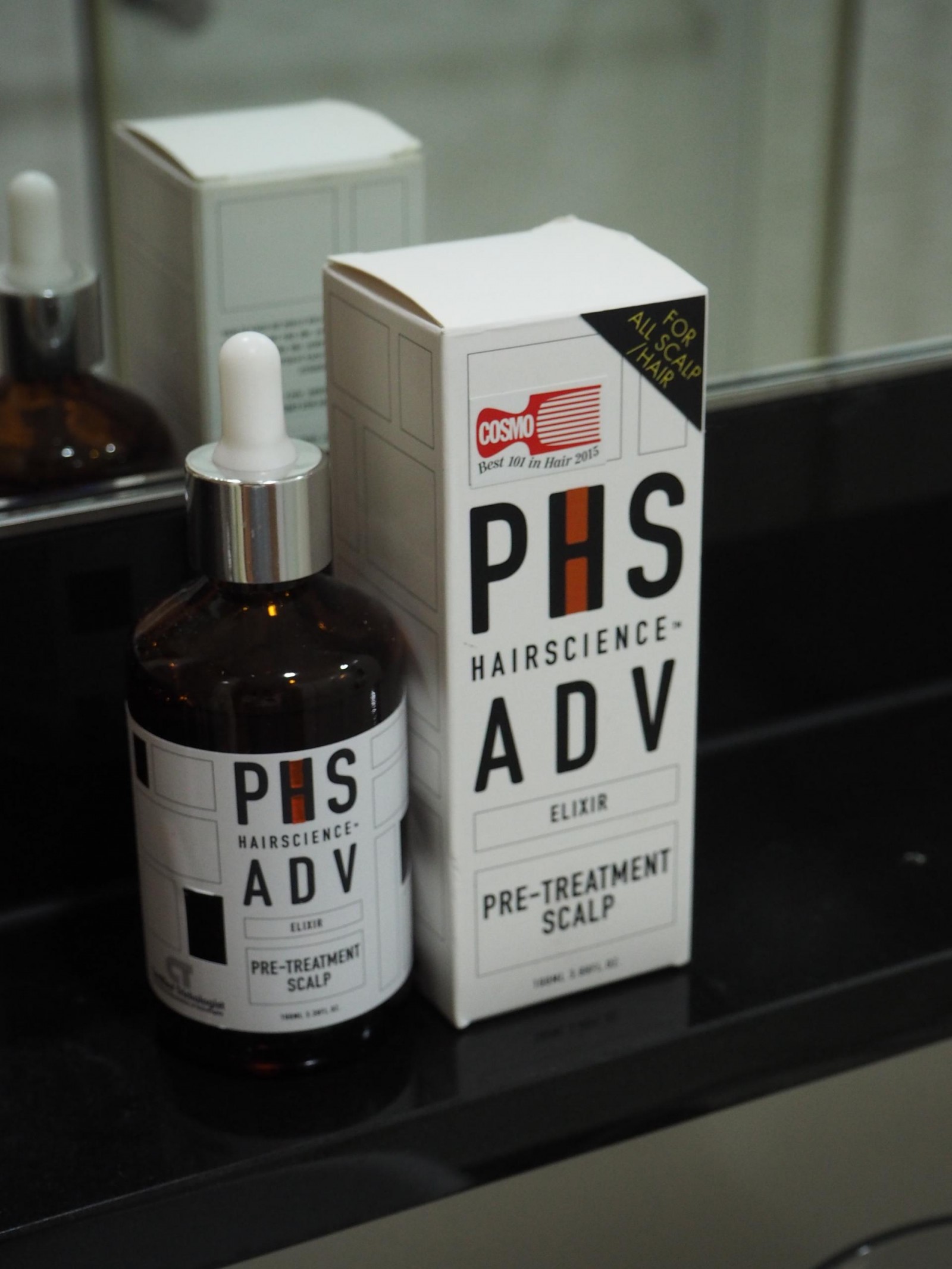 I think home care is equally important. I am currently using PHS range of shampoo and conditioner. Lately I added the Adv Pre Treatment Scalp Elixir to complete my range.  Some may agree with me that at times there is the feeling that our favourite product seems to be losing its effect after using it for some time. Actually it is not that our product is losing it's effect but because there are residues building up on our scalp/skin that may hinder the product's performance. Thus regular exfoliation of our scalp/skin is very important. It is easy for us to exfoliate our skin but scalp….??? I was introduced to this Elixir by my therapist. It cleanses and exfoliates dead cells on scalp to allow better absorption of scalp treatments. I have been using it for 2 weeks now and I do feel my scalp is cleaner and my hair seems to be able to style better after each use.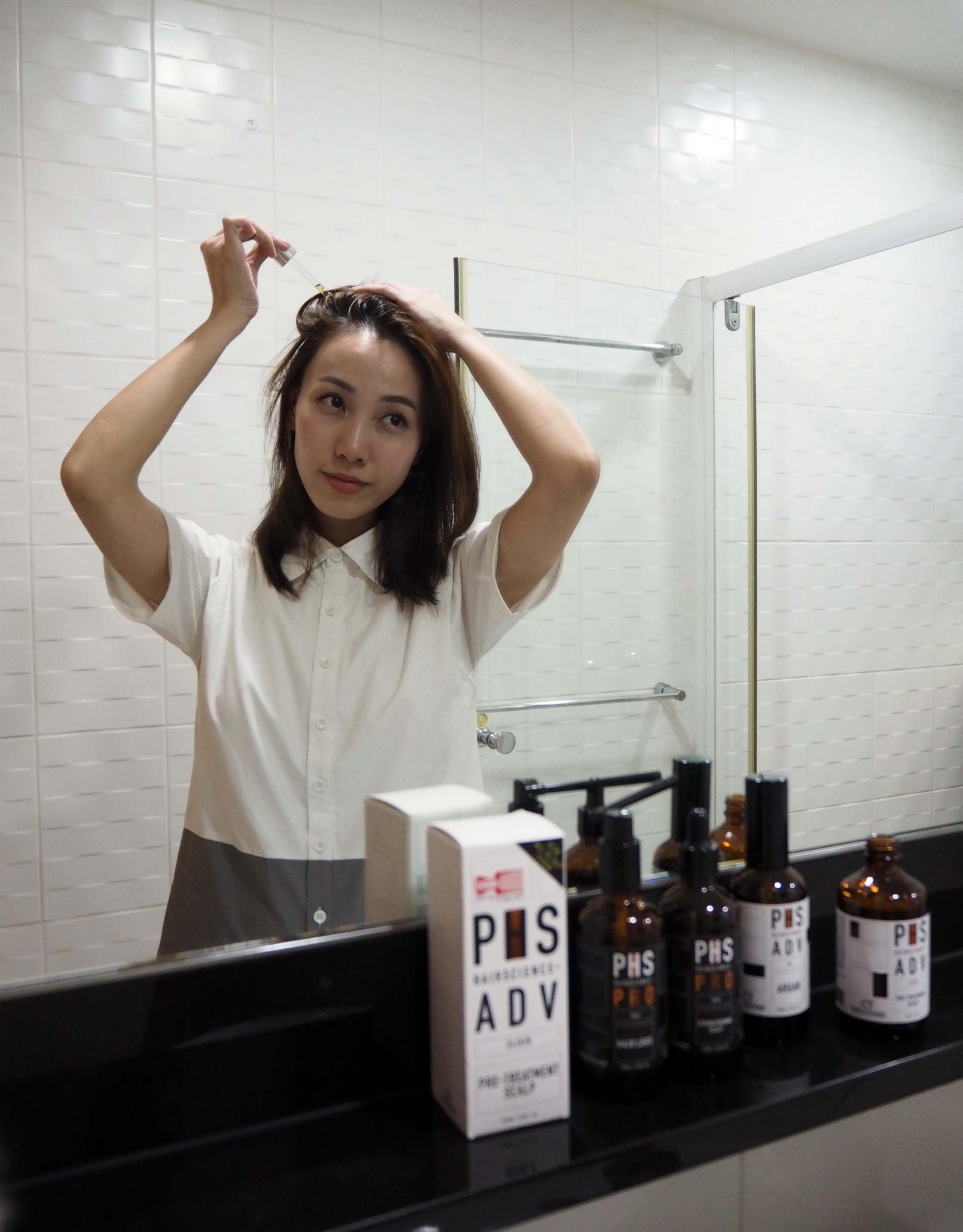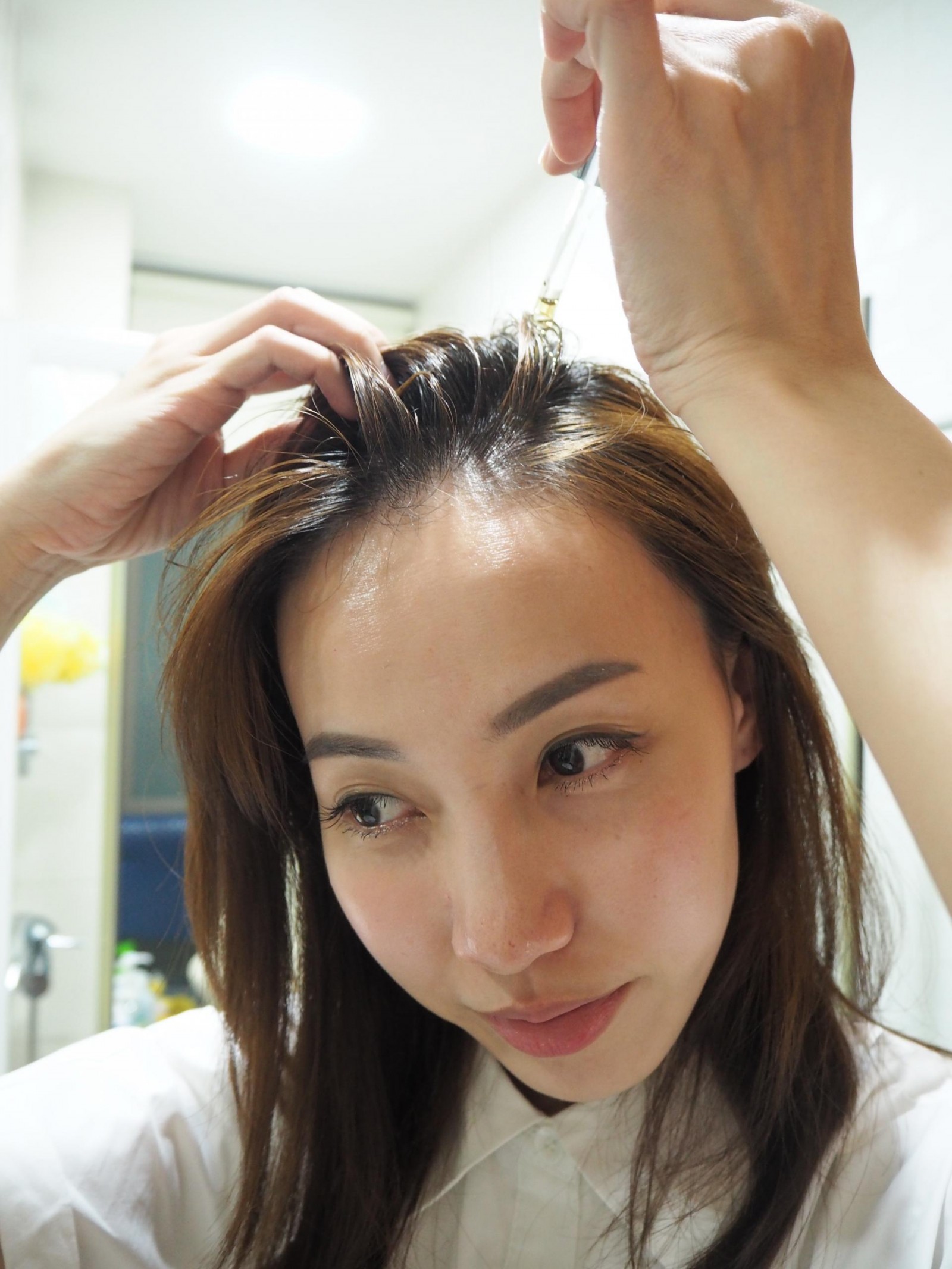 Here's a piece of good news to share; PHS is very kind to offer my readers 2 different promotions:
 a 20% off product purchase from their e-store with the discount code Charlene20
 $88 first time trial promo: Detox Scalp Spa Therapy PLUS free Nutrition Hair Treatment (to be completed together in one session) at Plaza Singapore outlet. Quote "Charlene" when you make appoint via their website: www.phshairscience.com or hotline at 6692 0662.
Promotion ends 31st May 2016 so do hurry if you are keen.
PHS outlets are located at the folowing locations
Plaza Singapura #04-34/35
Ngee Ann City #05-25A/B
Wheelock Place #04-12