After the sewing class with Sew Into It,  I am so into hands-on class for children. I searched around and found a breadmaking workshop conducted by Spur Box.
I have read somewhere that kids who are not offered hands-on learning opportunities are more likely to turn to fast food and pre-packaged meals when it comes time to start cooking on their own.  Cooking also involved a lot of brainwork. Cooking requires basic knowledge in chemistry (how the application of heat changes items), biology (where food comes from), math (measuring and timing), and management (getting everything together in a timely fashion).
I also believed that if a kid helps to prepare the meal, he/she will more likely to appreciate the food and actually sit down and try new things.
The workshop was conducted at the culinary venue at PoMo. It was a 3 hours workshop, well organized by a team of experienced teachers. The teachers were very good at handling the young children in the kitchen.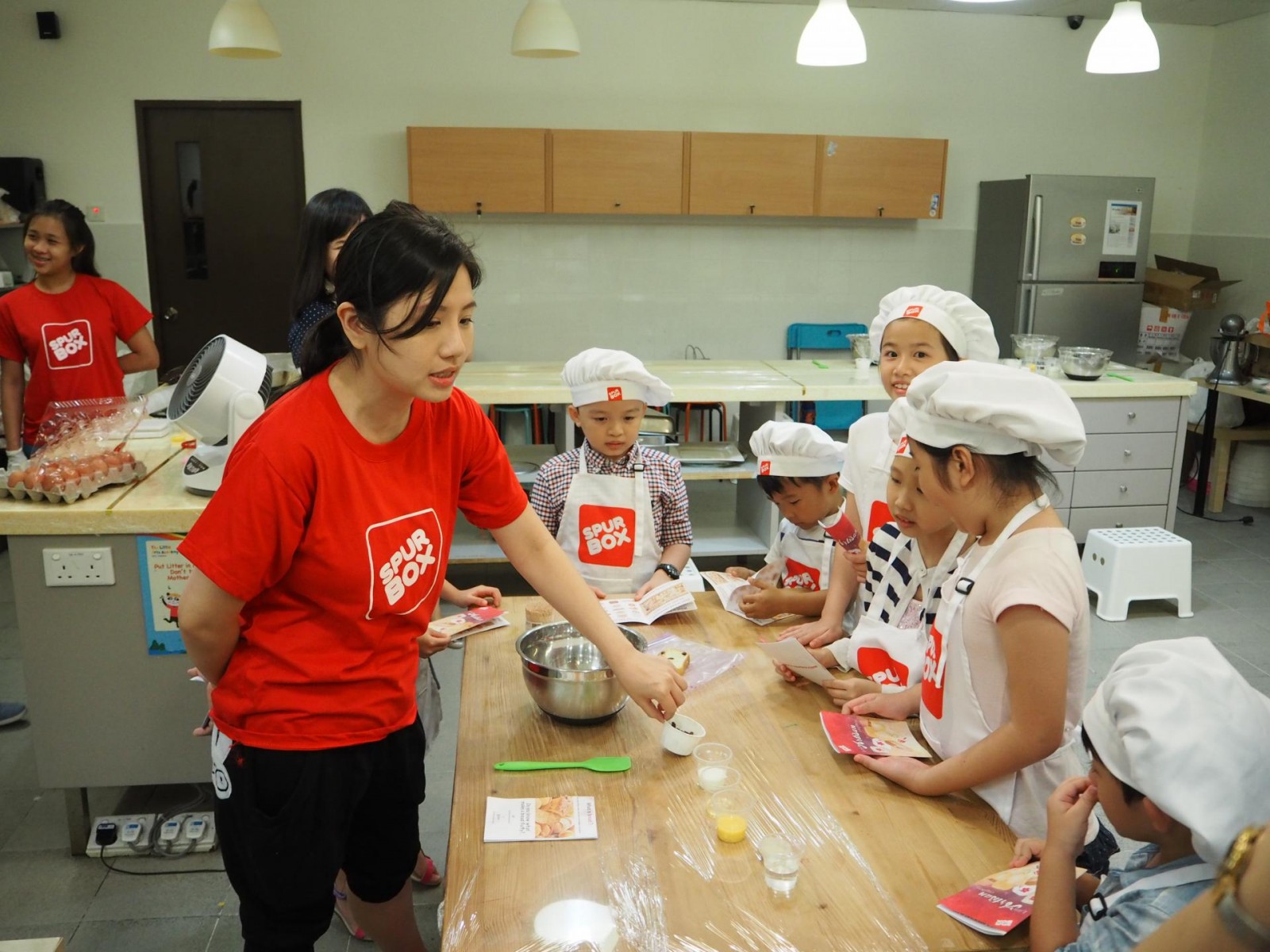 Each participant was assigned a counter to work on.  Demonstration was done in a chirpy way to engage the children.  Lauren was so attentive to the details that she was telling exactly what to put and what to mix.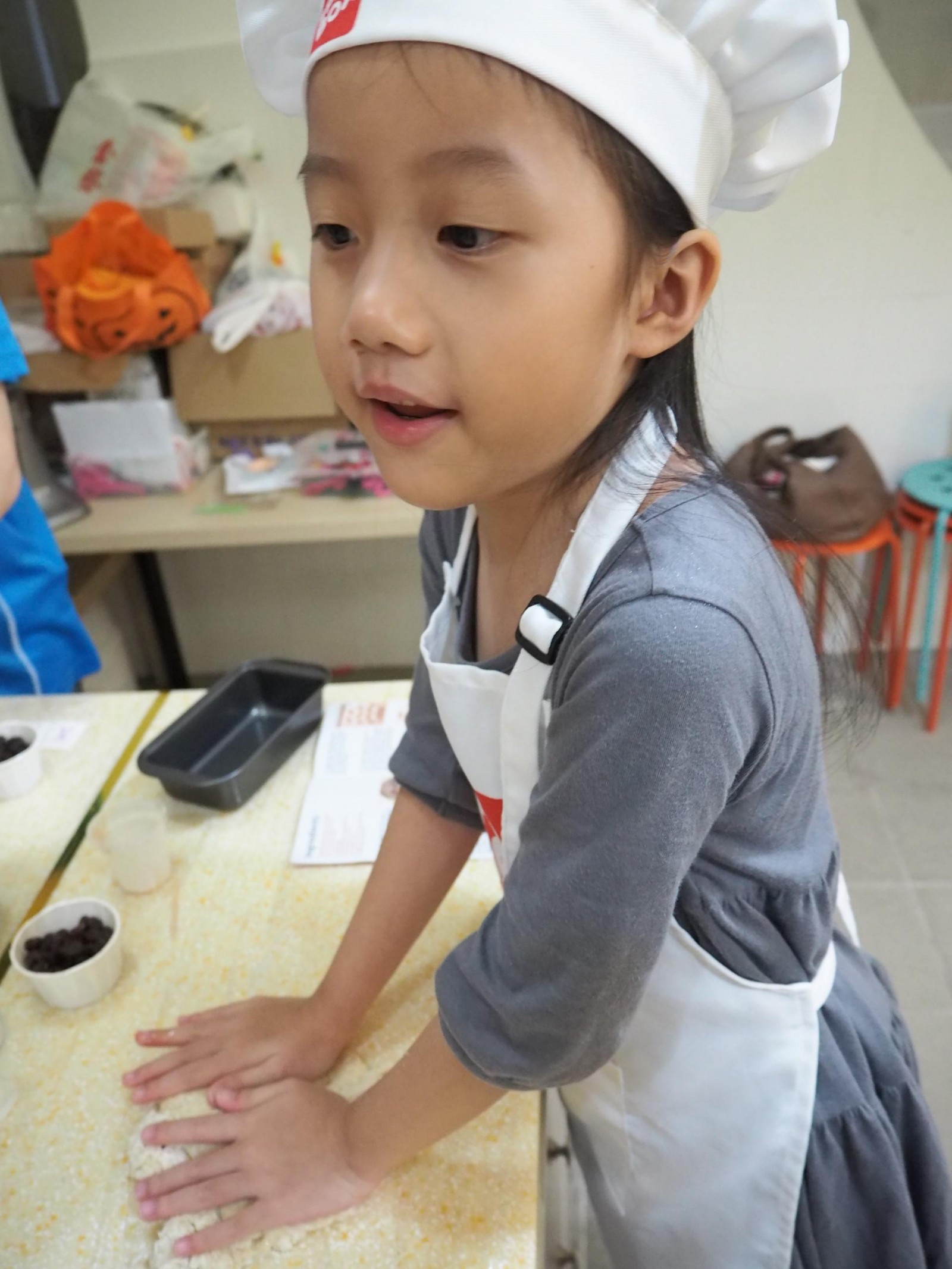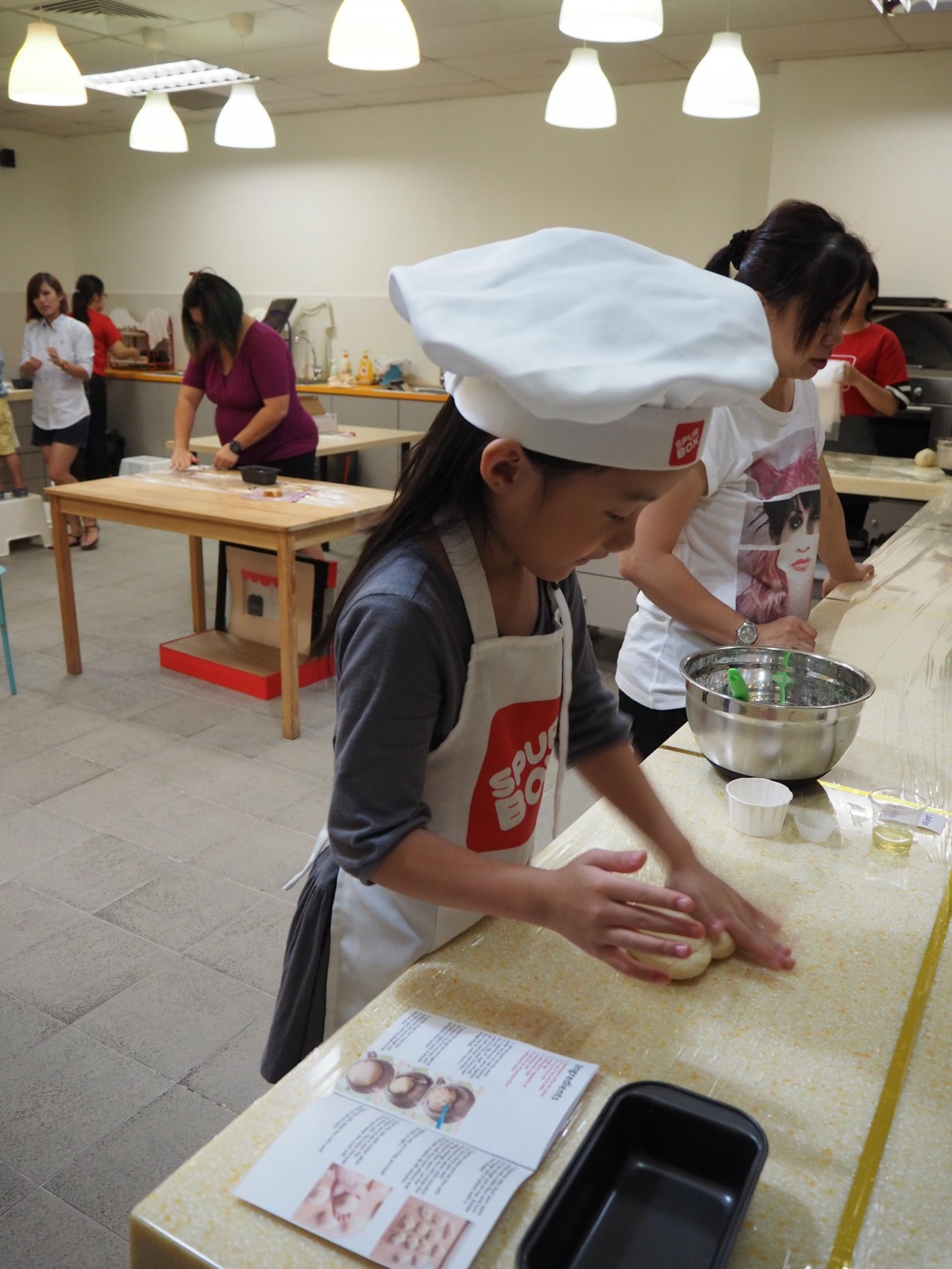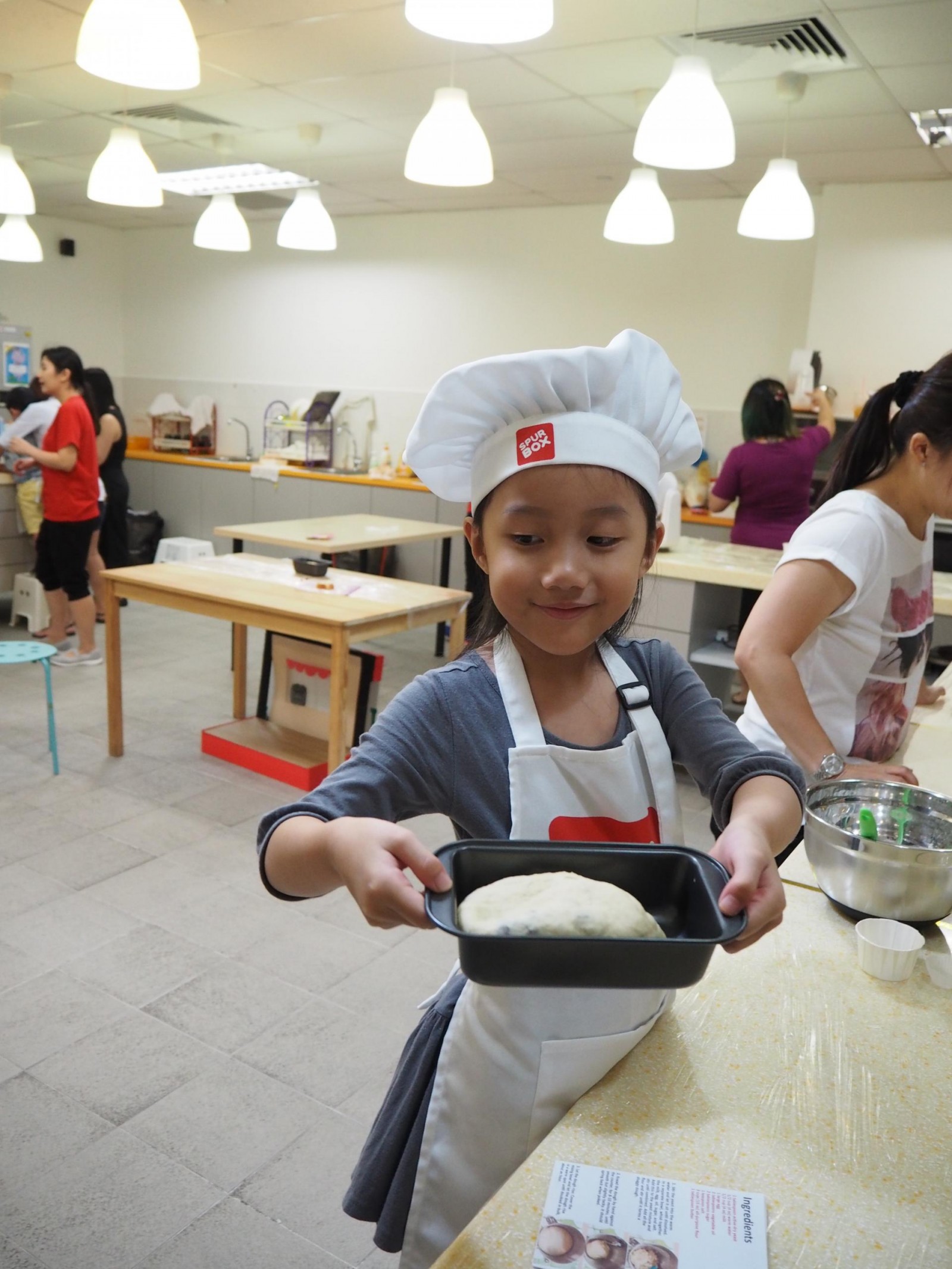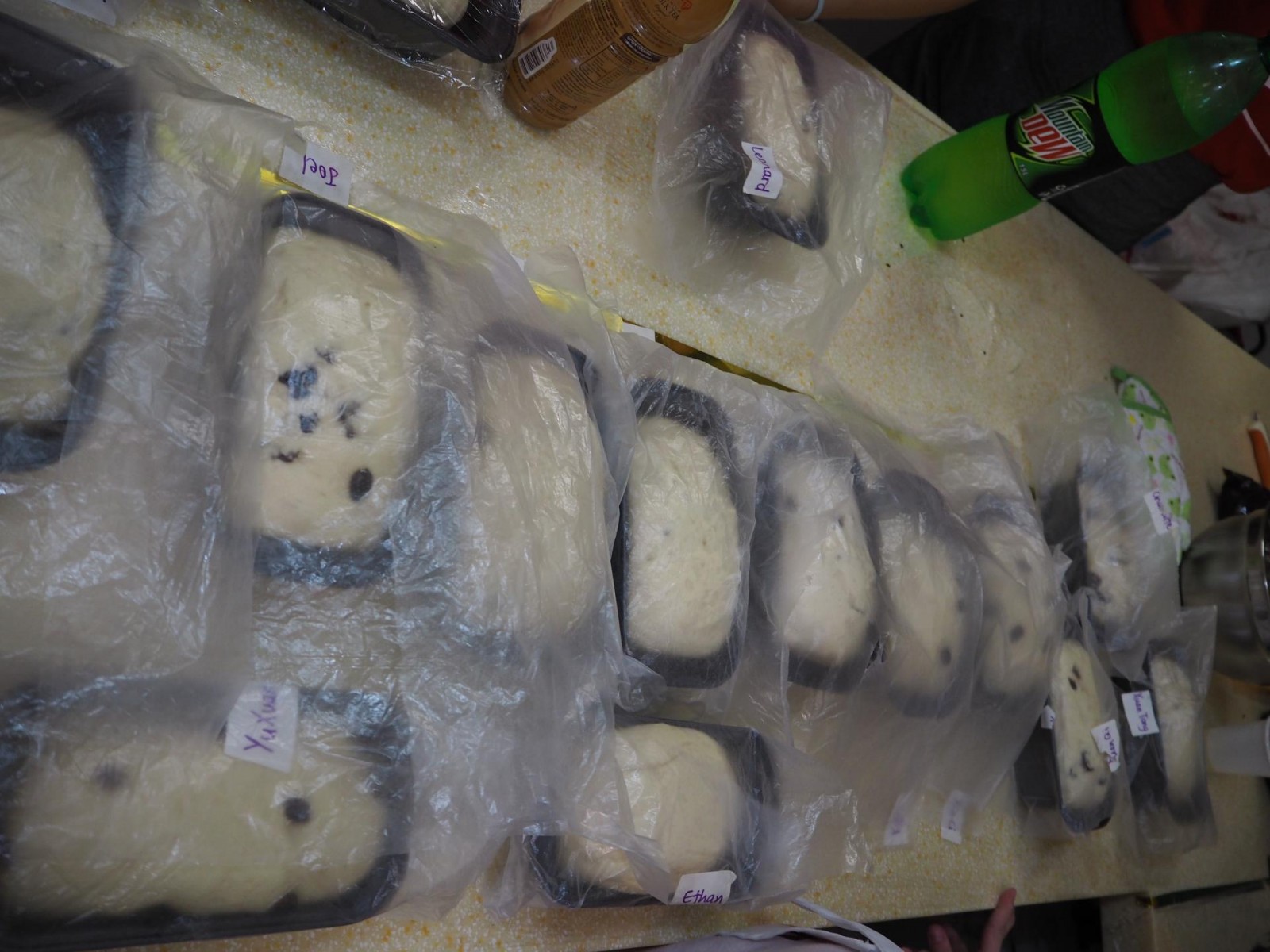 While waiting for the dough to rise, the teachers gathered the children around and told them an interesting story about the history of pretzel. It was done with cute and interesting props and all the kids were so engrossed.
Refreshments were provided during the 2nd wait for the dough to rise and the children were playing among themselves.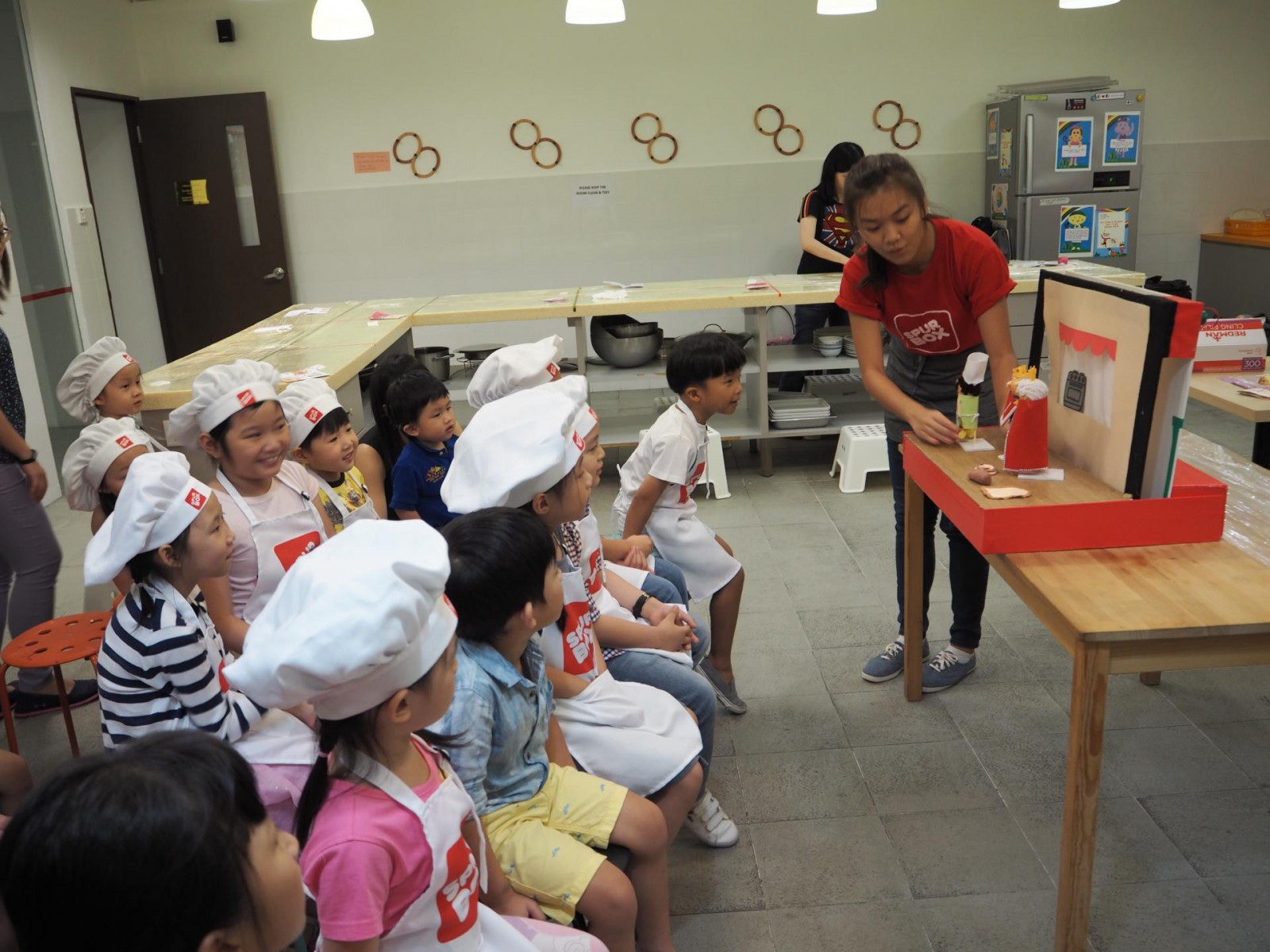 After the teachers placed the doughs into the oven, the children were given clays to play with. They were asked to make pretzel shaped clay and to decorate a paper box to put the clays they had made.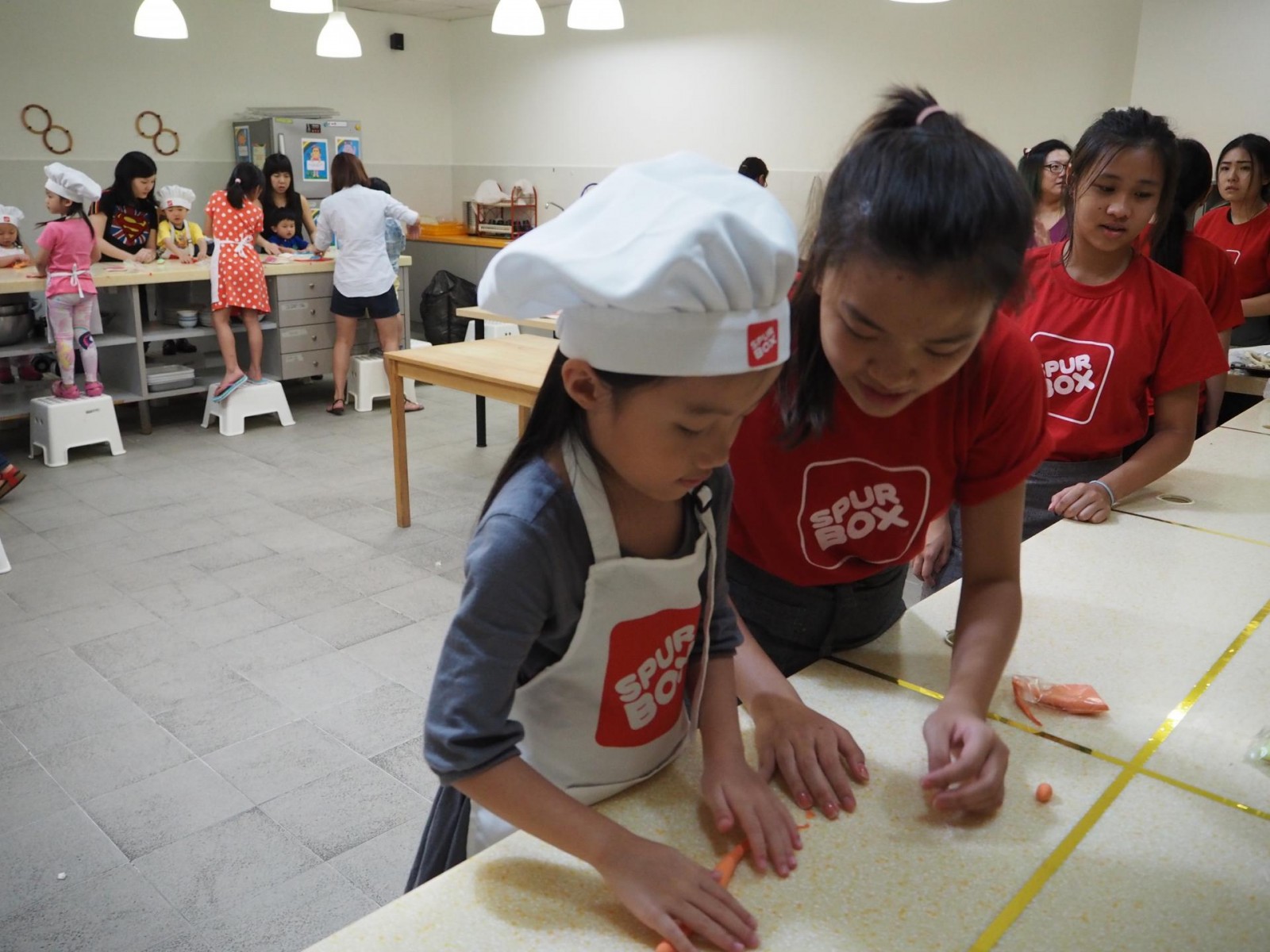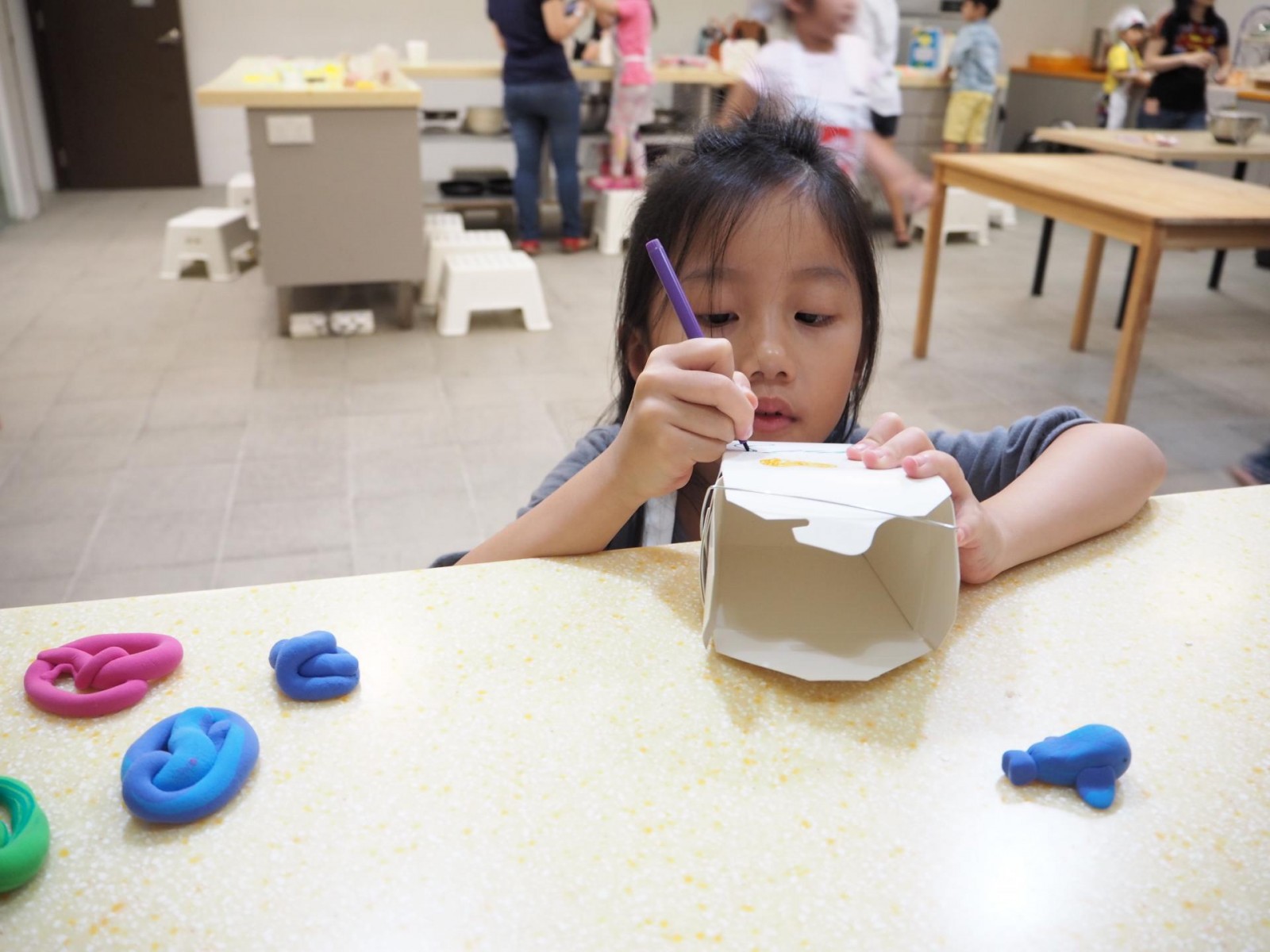 Finally when the teachers distributed Lauren's bread to her, she was standing there amazed at her own creation. Lauren is a picky eater but because she made the bread, she finished the loaf in the car while I was driving home. So the studies about kids who get their food right from its source are more likely to enjoy the end result, is true!
Learn more about Spur Box's classes here