It was my 1st visit to Kidzania, I have heard so much about it and finally I decided to combine a family trip, Guys can golf, Ladies can Shop and Kids go Kidzania!!!
A little background about Kidzania, They currently have 16 locations worldwide and there will be one coming to Singapore end of 2015! Every KidZania is themed as a child-sized replica of a real city, including buildings, shops and theaters, as well as vehicles and pedestrians moving along its streets. In this city, children aged 4 through 12, work in branded activities from bottling Coca Cola, working in a dentist office, working at a Mcdonalds restaurant, washing hands with P&G's soap, and using airline tickets from AirAsia.
I have to say whoever that came out with this idea is a genius. Even myself is in awe of the whole concept. It's like we always asked "What do you want to be when you grow up?". The answer to this question is answered at a single venue.
Kidzania Bangkok is huge, there is 2 levels, (3 infact, as there is a small underground for 1 of the occupations). We arrived at Siam Paragon at 11am and there was already a long queue at the ticketing counter.  We bought our tickets online before the trip thinking that we can skip the queue. Sad to say, we still have to queue to collect the tickets. My advise is to just buy the tickets there to avoid all the hassle. We were all given a wrist tag, that is for security purpose where it is equipped with ID chip and frequency antenna.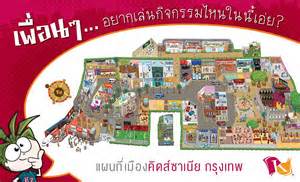 The 1st thing we did is to go to the bank. 🙂 We were given a cheque of 50 Kidzos( Kidzania currency) where we have to cash it before we can start the journey. Lauren chose to be a policewoman at the 1st stop and earned herself 8 kidzos. Her role was to patrol the town and looked for suspicious character.
Her next stop was whichever position that had the shortest queue. Hahaha. She went on to be a pump attendant.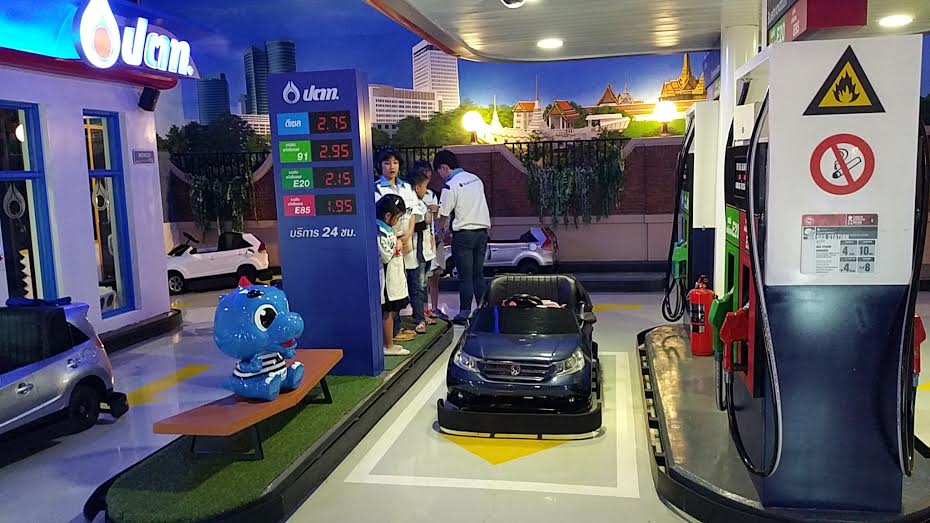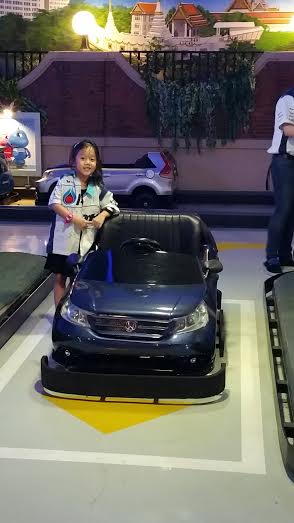 Next she signed up to be a doctor and she went around the city in an ambulance to treat someone who called for help.
Lauren and Cayden explored the city, trying out different occupations like MTV VJ, Oishi factory worker, Stewardess and resting at a disco. 🙂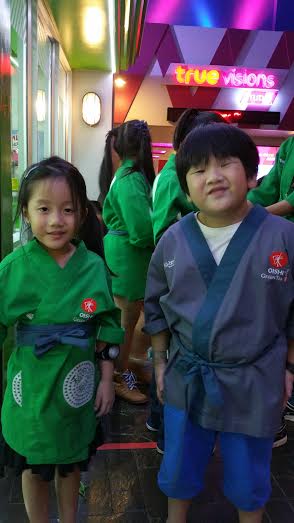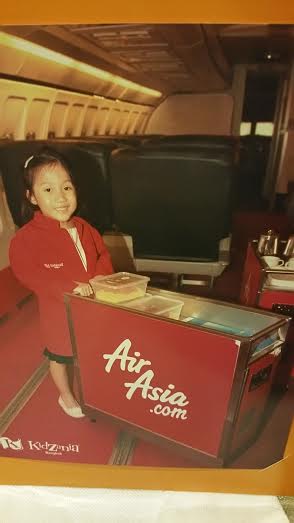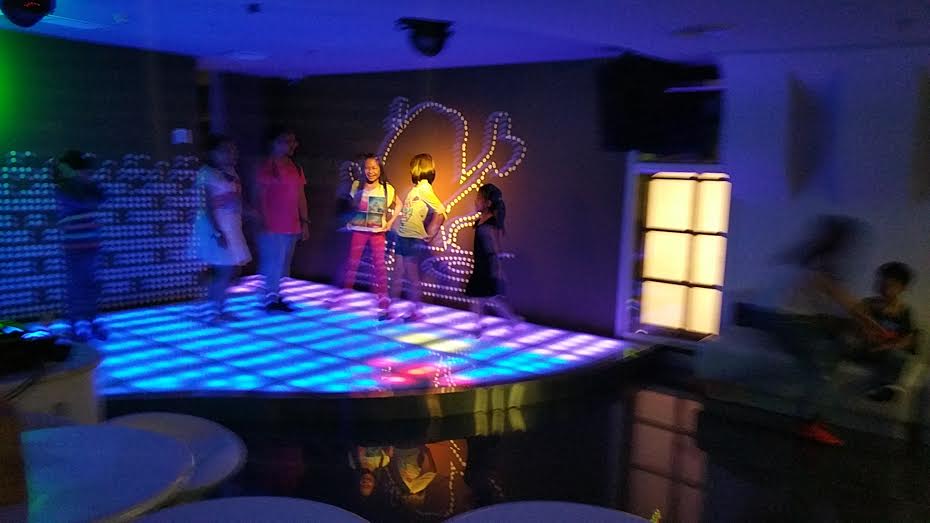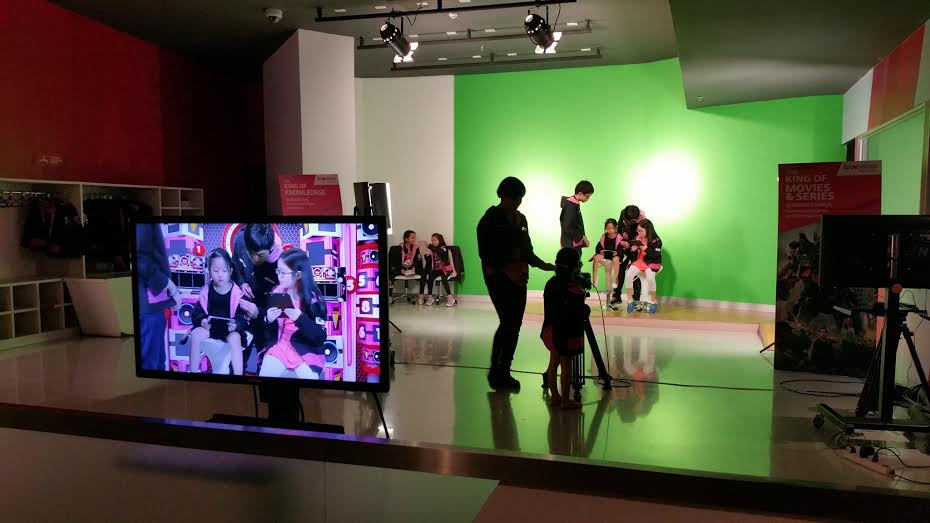 All and all we spent 5 hours there and sad to say we did not manage to complete the city. We will definitely return to complete as I could see that it brought so much fun and joy to the kids.