I am very lucky to be part of a company that brings their employees for yearly incentive trip. This year we went Sydney! That was also partly dued to the fact that we did really well last year and our big boss fought to have us travel a little further.
We did a red eye flight into Sydney and arrived the next morning. I would not bore you with the details but lots of photos. Touching a little at the interesting places we went.
Day 1 was basically letting our body get use to the time zone, there was only 2 hours difference but the fact that we did not rest well on board made us all zombies on the first day. We took things light and lunch at Darling Harbour.  Lunch was at Nick's seafood. I love their calamaris.. Ok I love any calamari. Nothing too fanciful but you know when you are half zombie, you do not really bother about the food.
We went to the Opera House and took lots of photos. More like I took alot of photos for my colleagues.. So here is the only one that someone else took for me.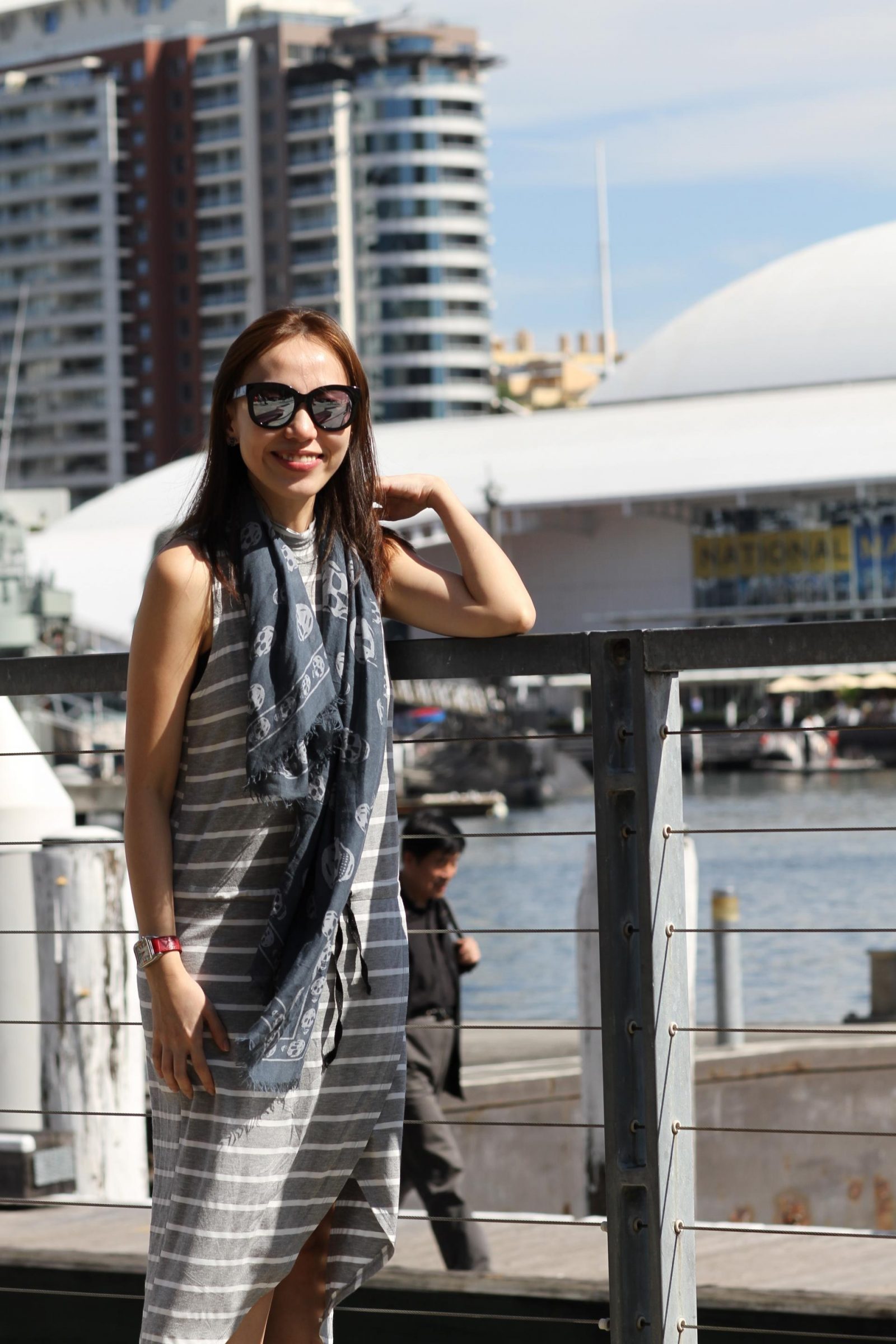 We had dinner at Aqua hosted by our Sydney's colleagues. The dinner was fantastic. Really really good and I heard it wasnt cheap too. Really good food. But my camera was flat so I did not get any photos of the dinner. Worth a try if you are in Sydney.
Day 2.
We went for the Sydney Harbour Bridge Climb. I was half hearted on this itienary because of my acrophobia.  I am the type who cant even look over the shopping centre railing so when I heard that the bridge climb is going to be climbing all the way to the top. I almost fainted.  You know you cannot really reject your boss' proposal so I gritted my teeth and went ahead with the rest.   I found out that the climb was very costly at AUD$278 per person. Woah….  The experience was scary but I was really proud of myself that I overcame my fear and climbed all the way.  Some tips for those who are keen to try. You CAN bring your sunglasses along so dont listen to people who tell you that you cant. You will be given a strap to hold the sunglasses. No cameras, no phone actually nothing except sunglasses and emergency medications are allowed. Wear shoes with shoelaces and comfortable attire. (You will be given an overall to wear)  Here are some photos taken by the crew.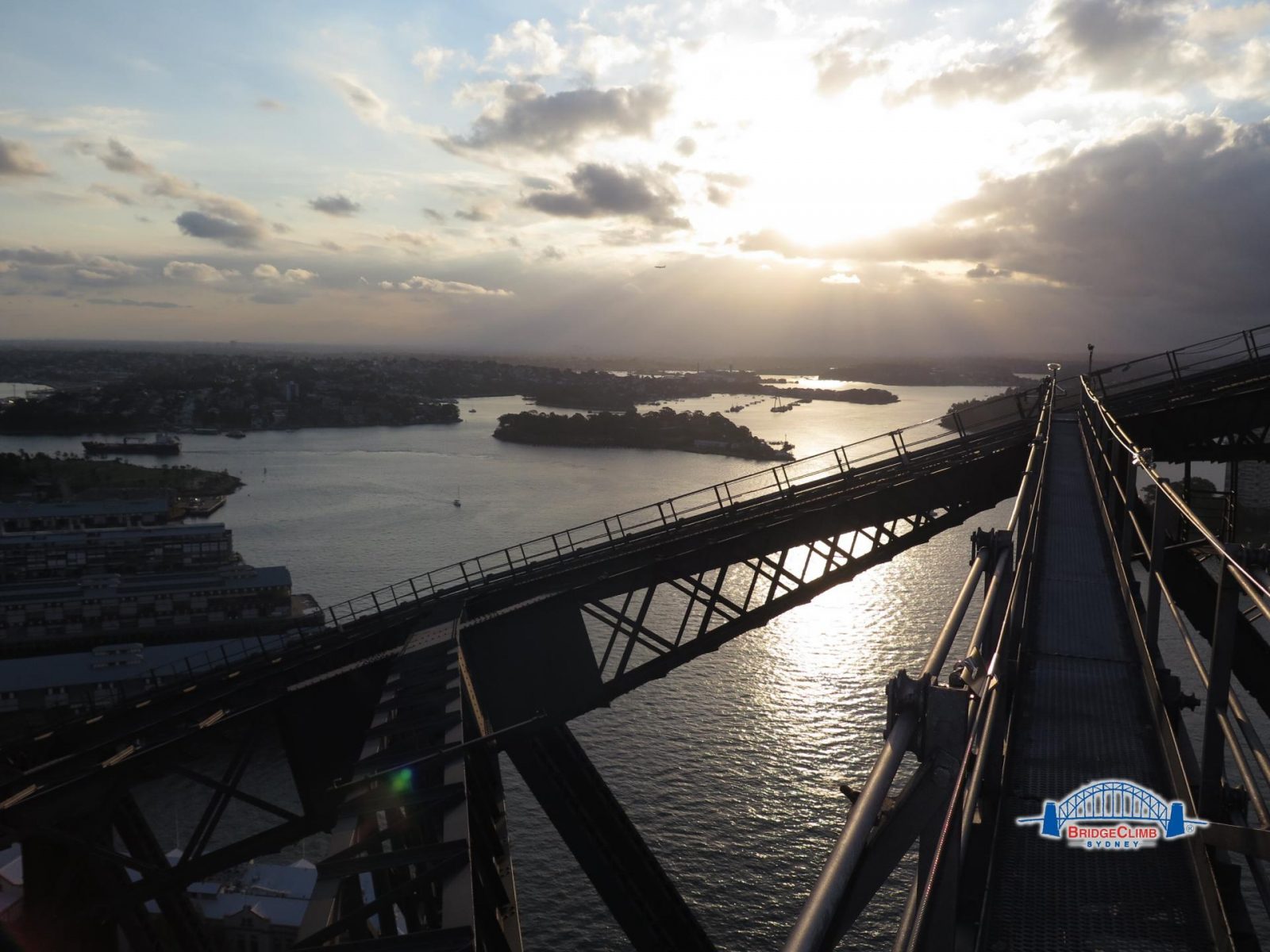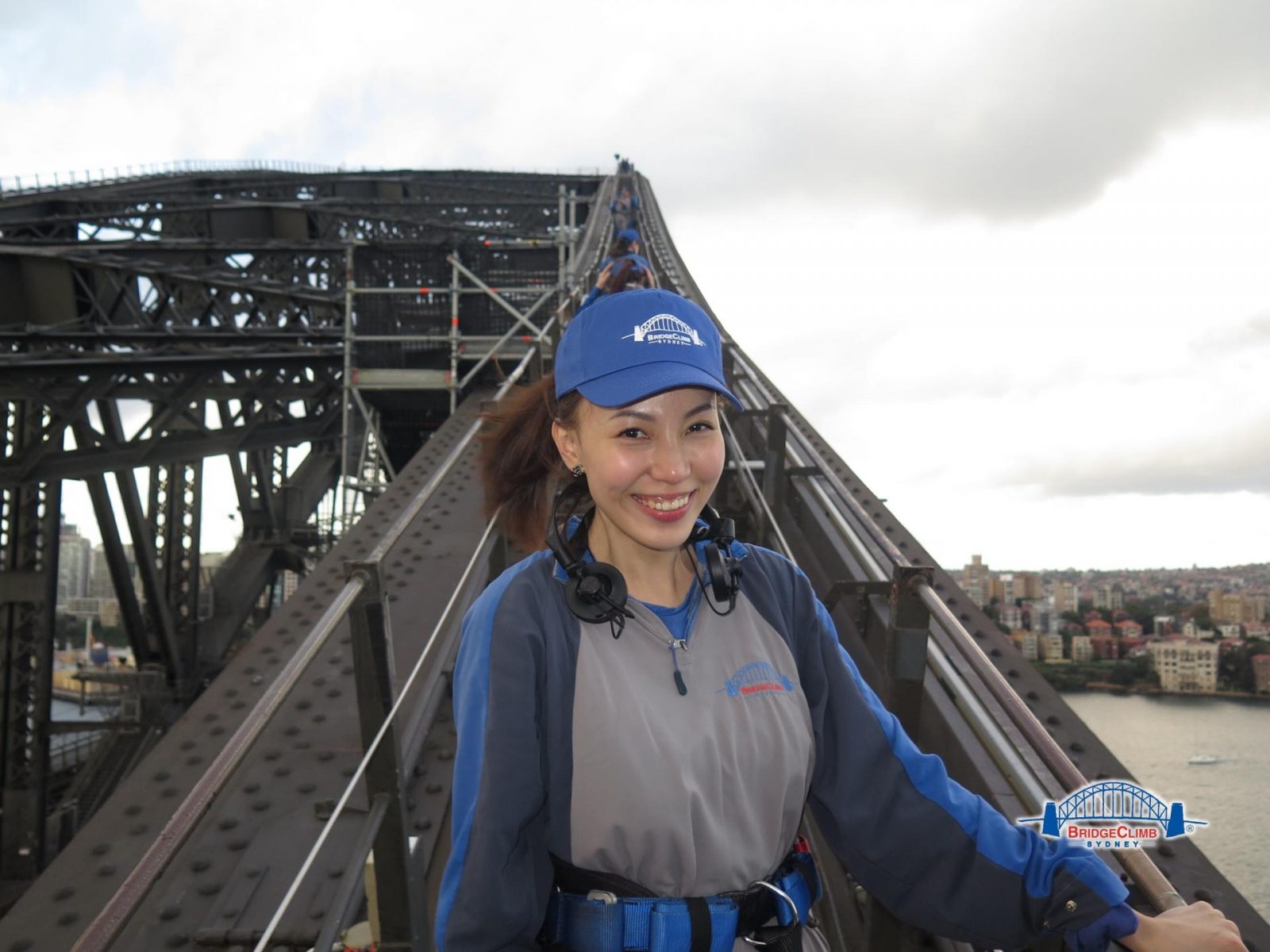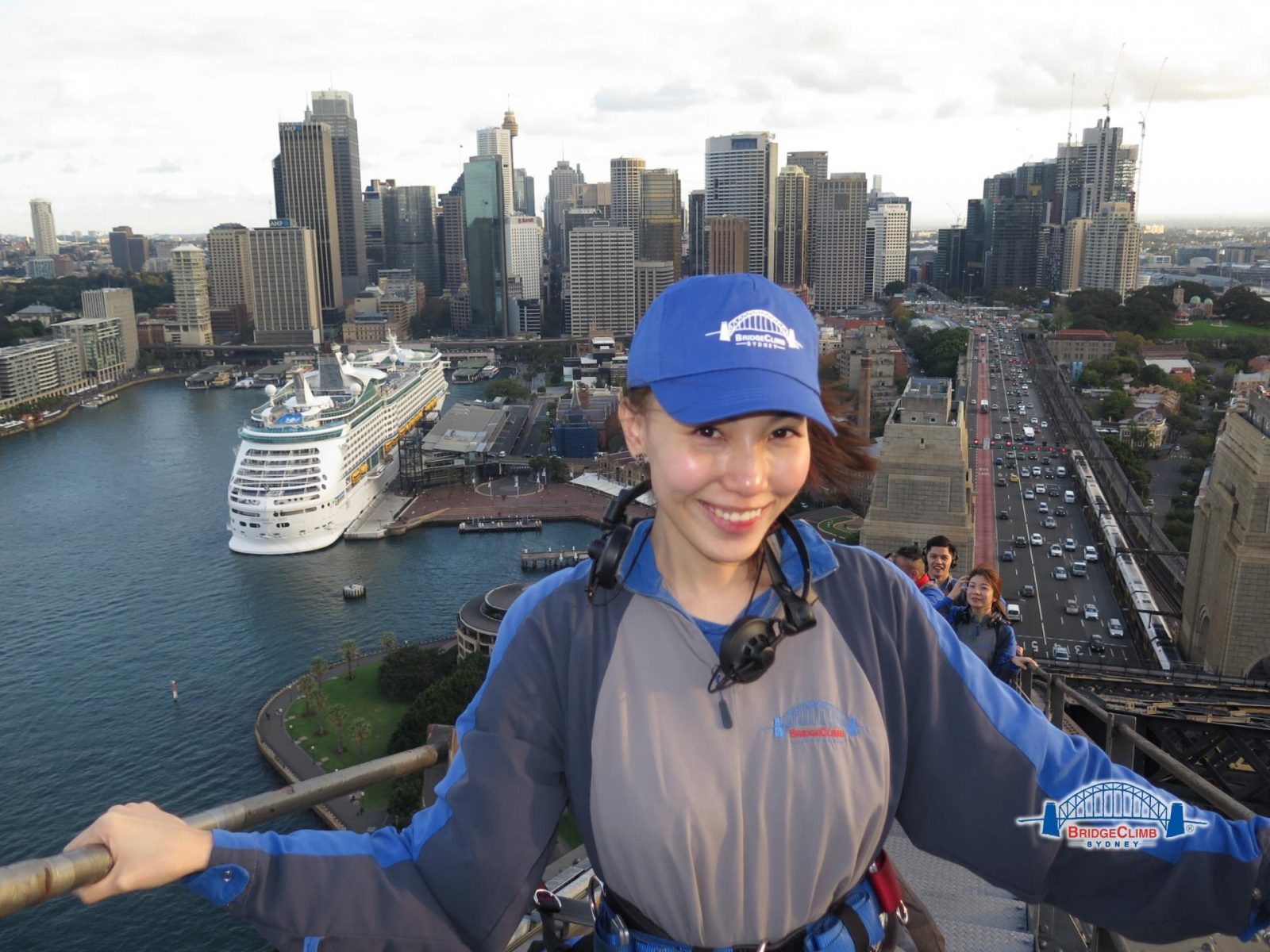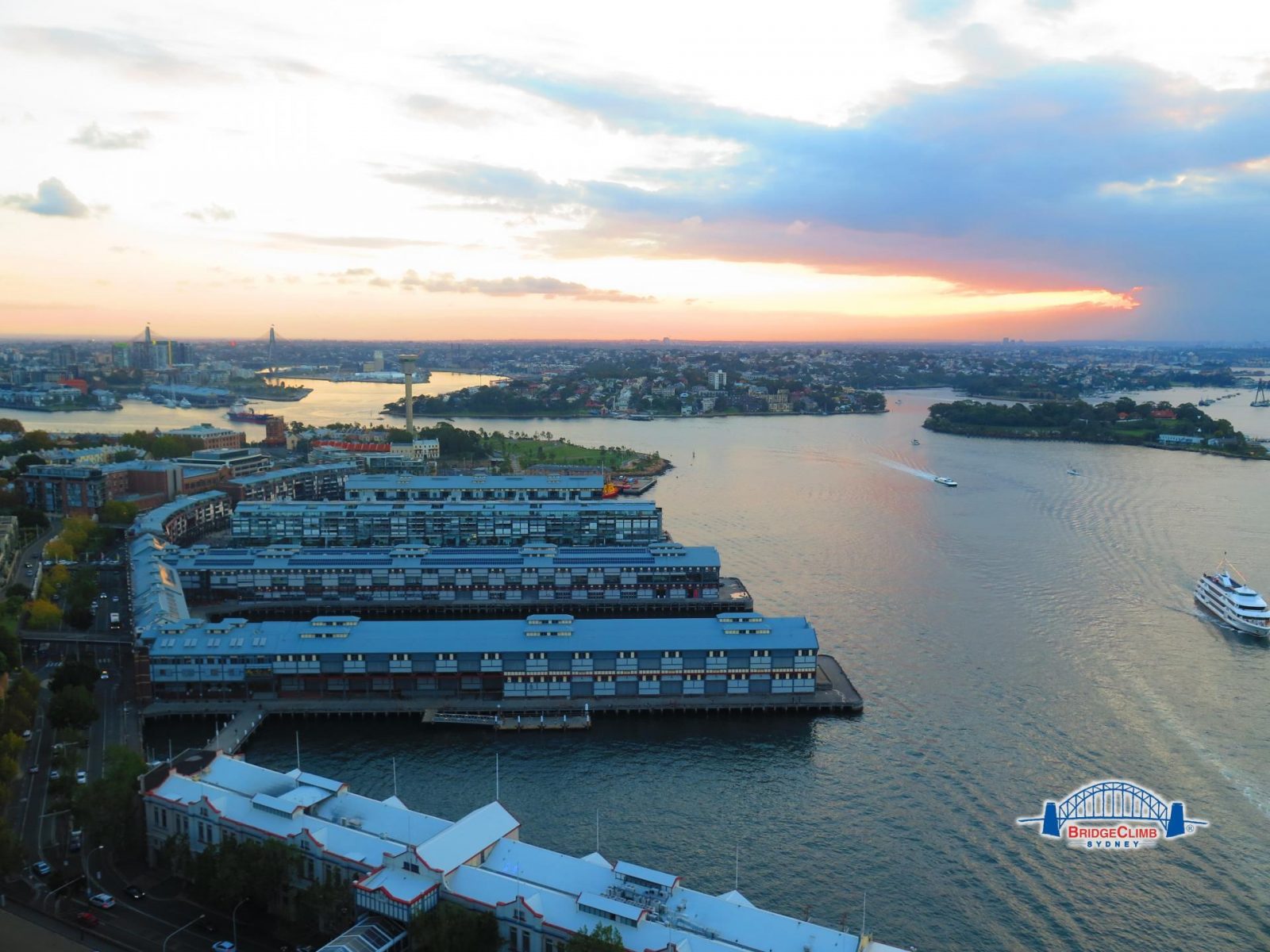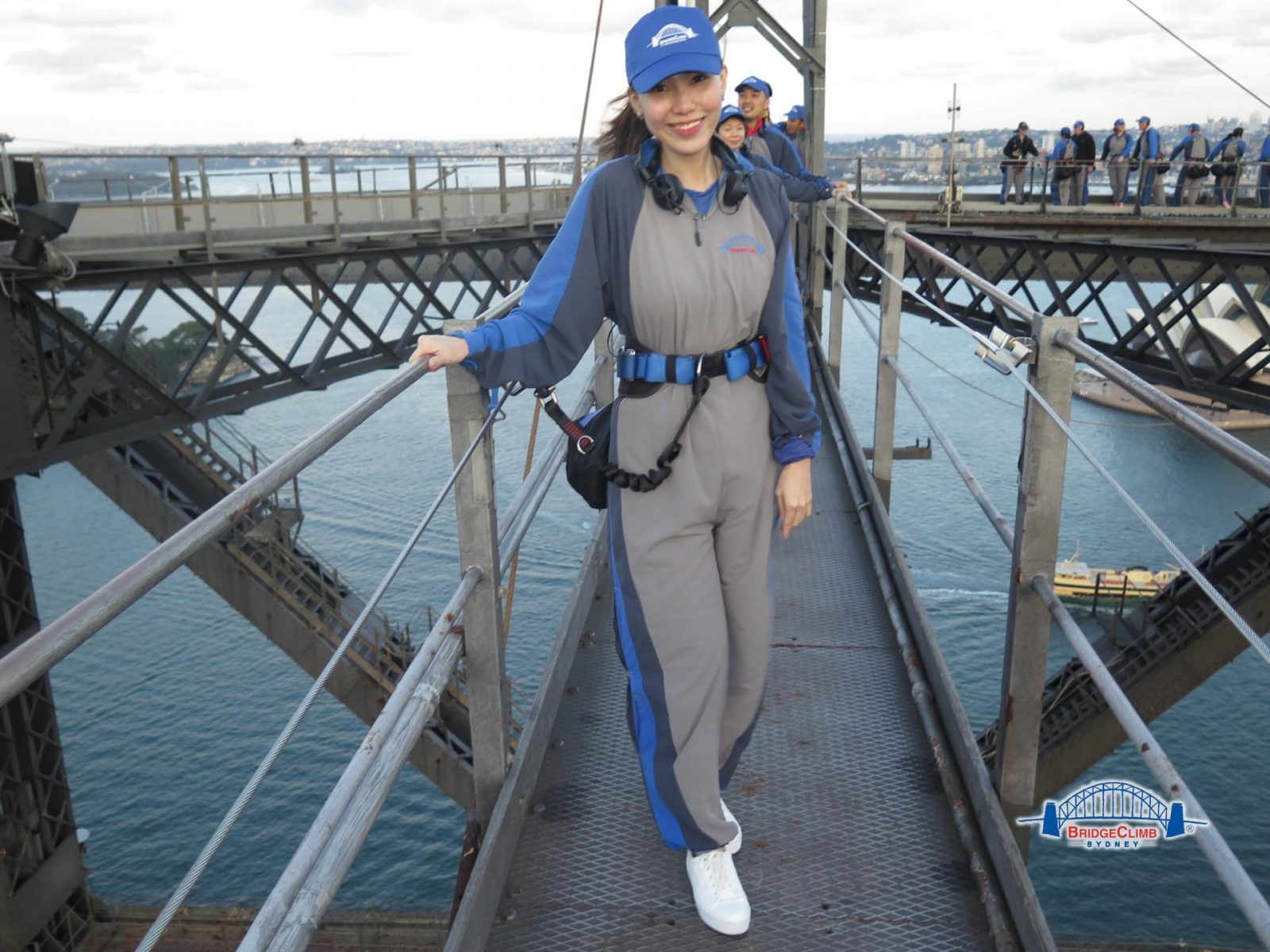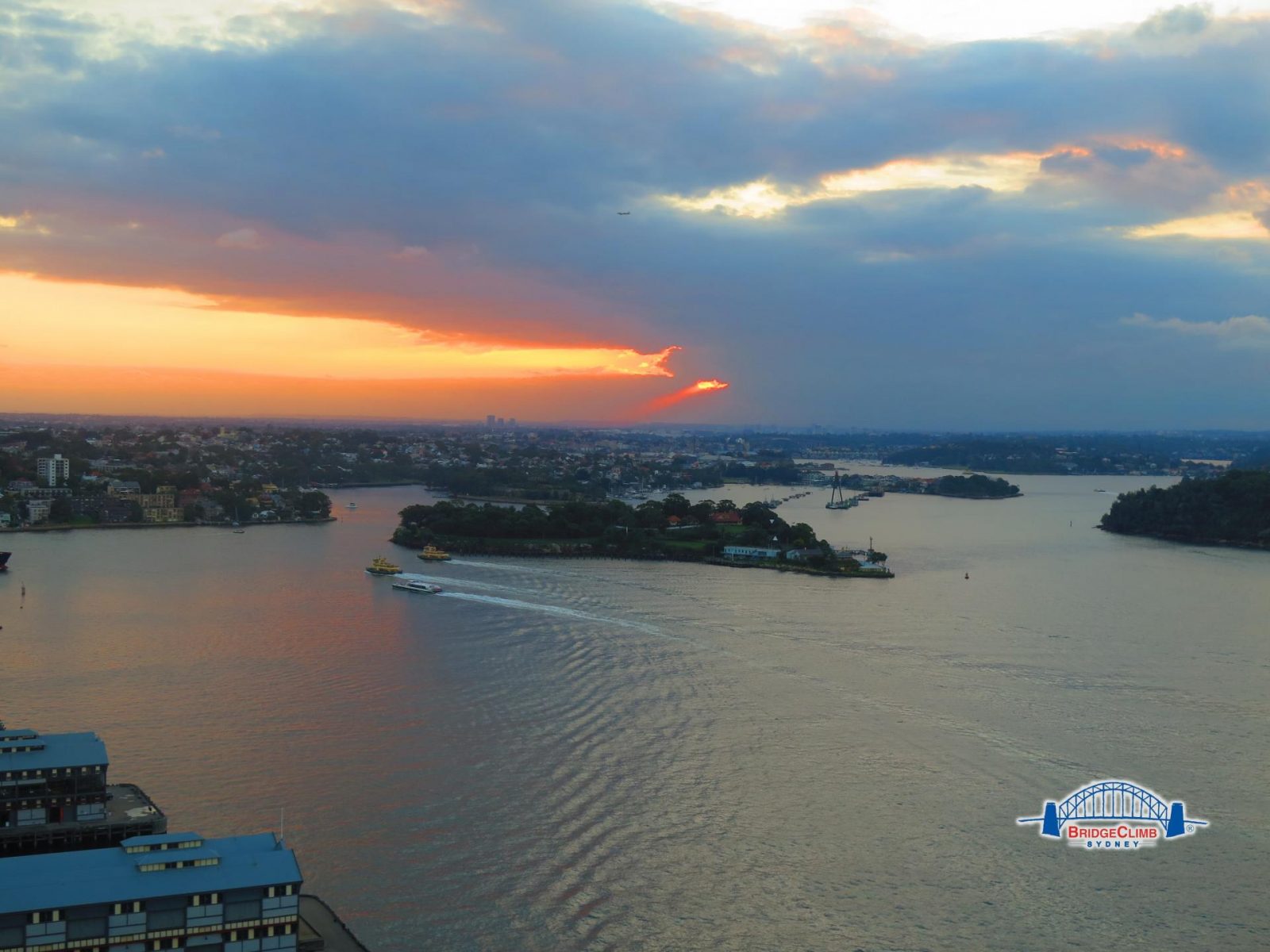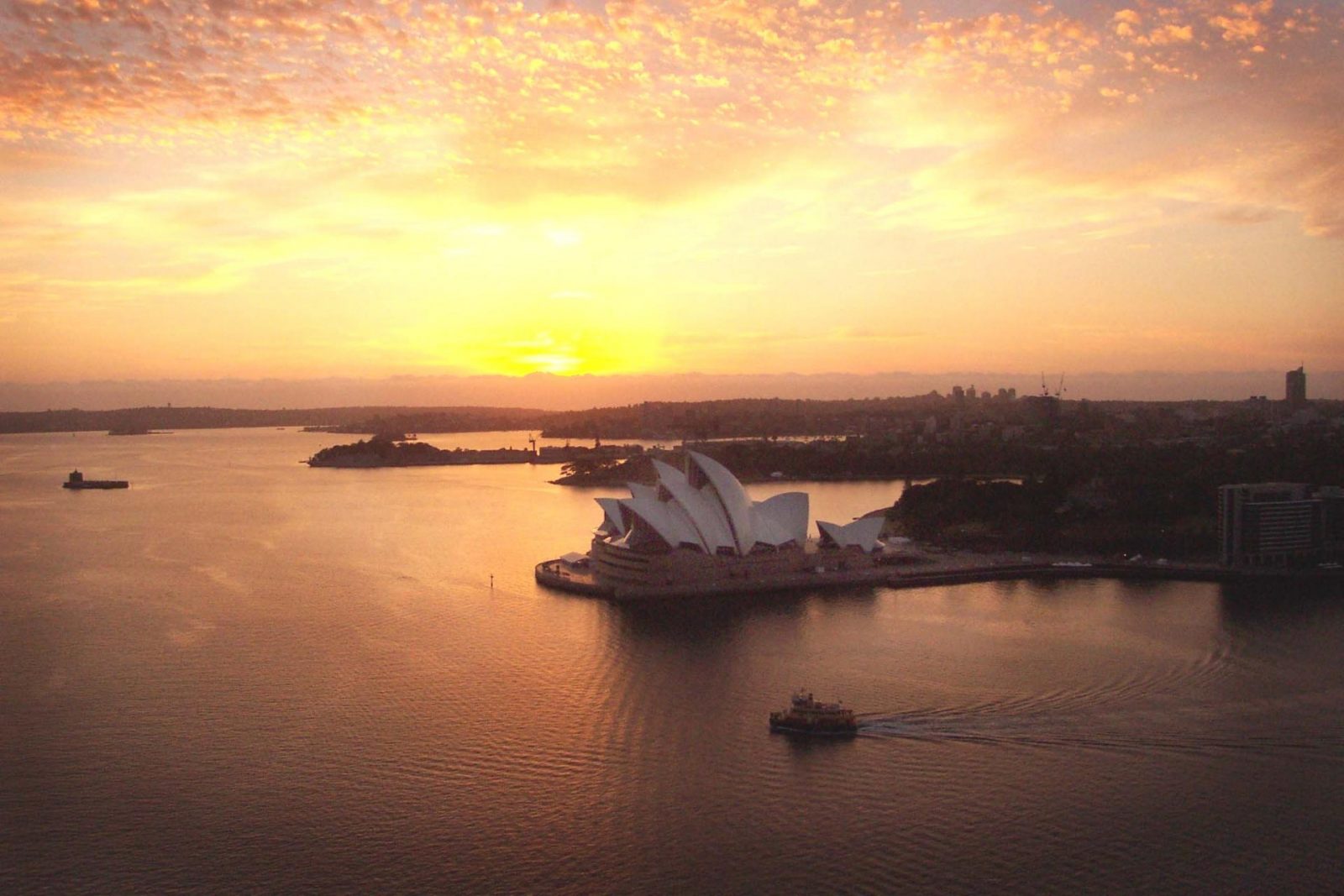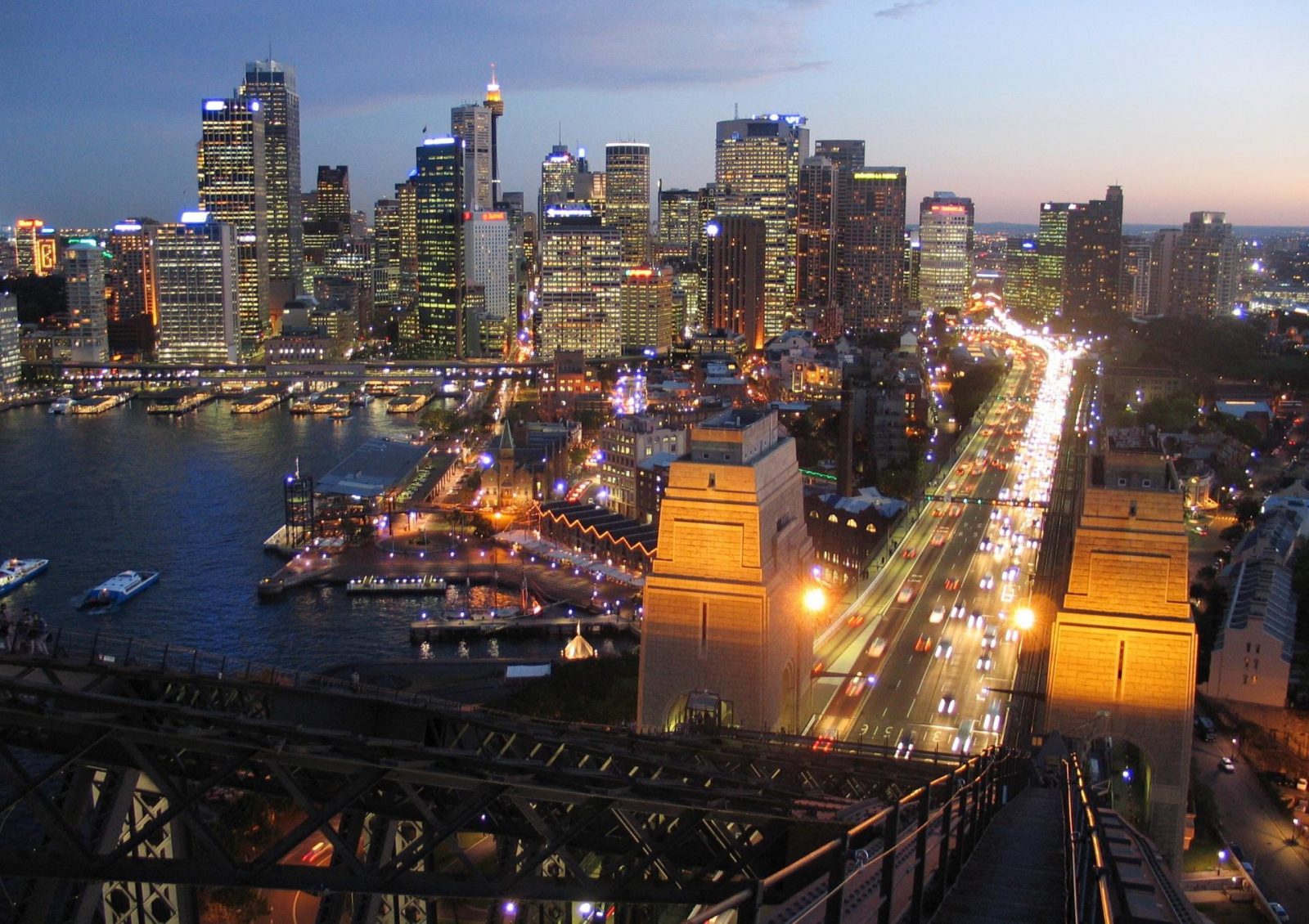 Day 3
We went to the beautiful Blue Mountain! The name Blue Mountains is derived from the blue tinge the range takes on when viewed from a distance.  It took us 2 hours ride on a coach from central Sydney to reach Blue Mountain.  We visited the 3 Sisters; the Blue Mountain's most spectacular landmark; an unusual rock formation representing three sisters who according to Aboriginal legend were turned to stone.  Strolled along the amazing bushwalking tracks in the reserve and also had lunch at the breathtaking Echo Point.  We spent half the day and left for our Sailing experience from Darling Harbour. I took motion sickness pills before the ride and it really helped. I truly loved the sailing experience and of course all the photos onboard were fantastic!! We even got to steer the boat! Although not as steady but with all the encouragements and guidance, I was seriously considering to continue on a boat trip back in Singapore.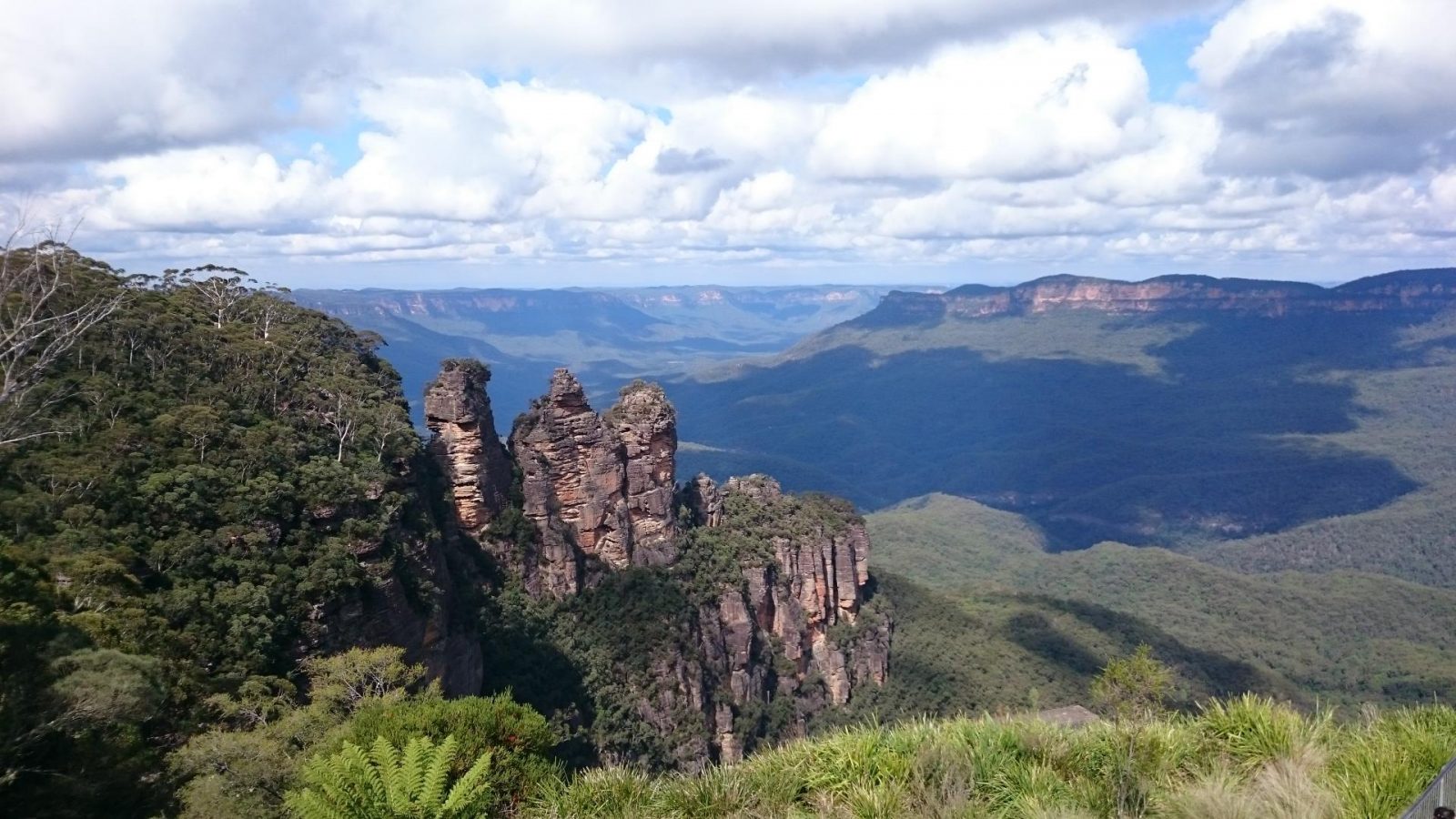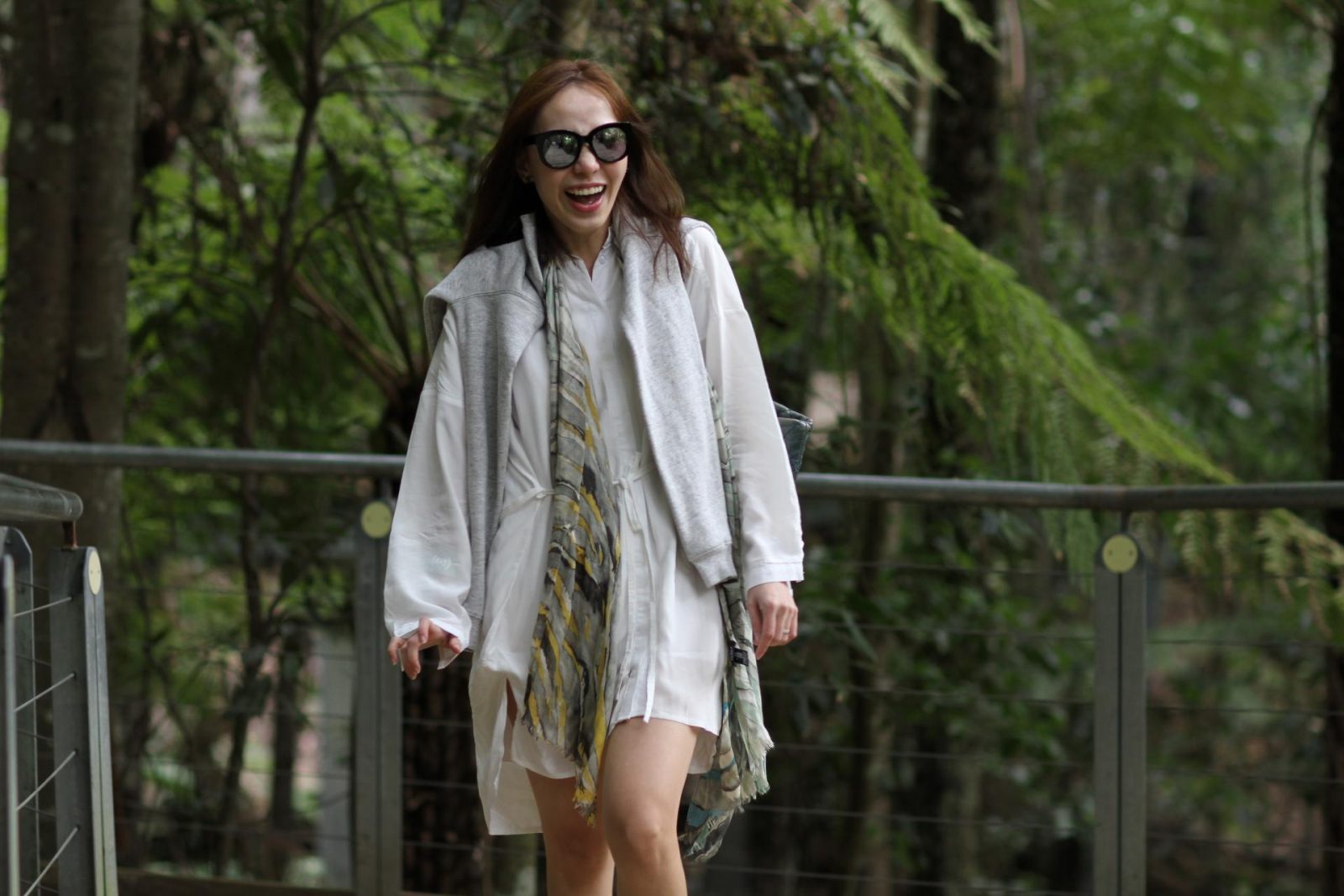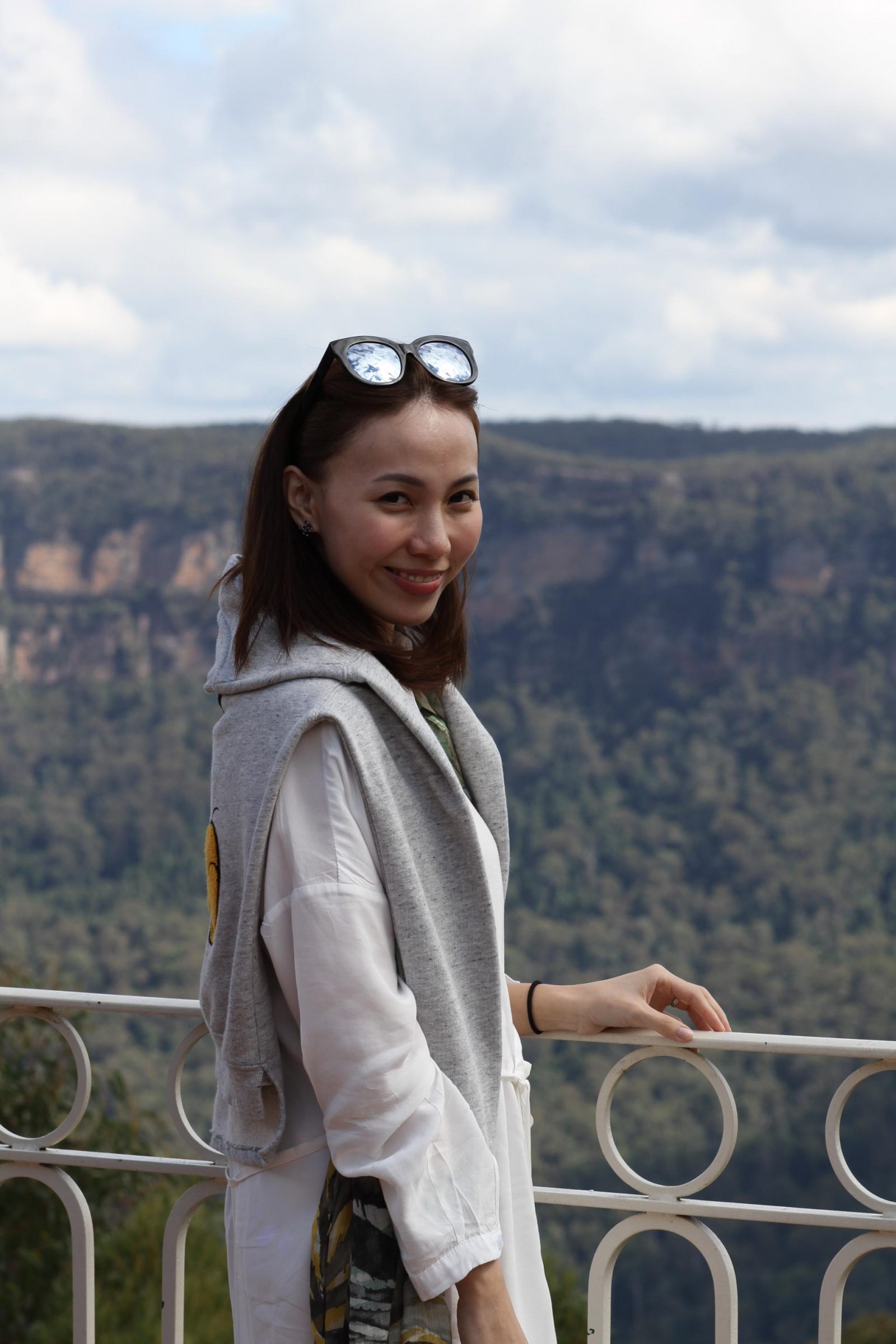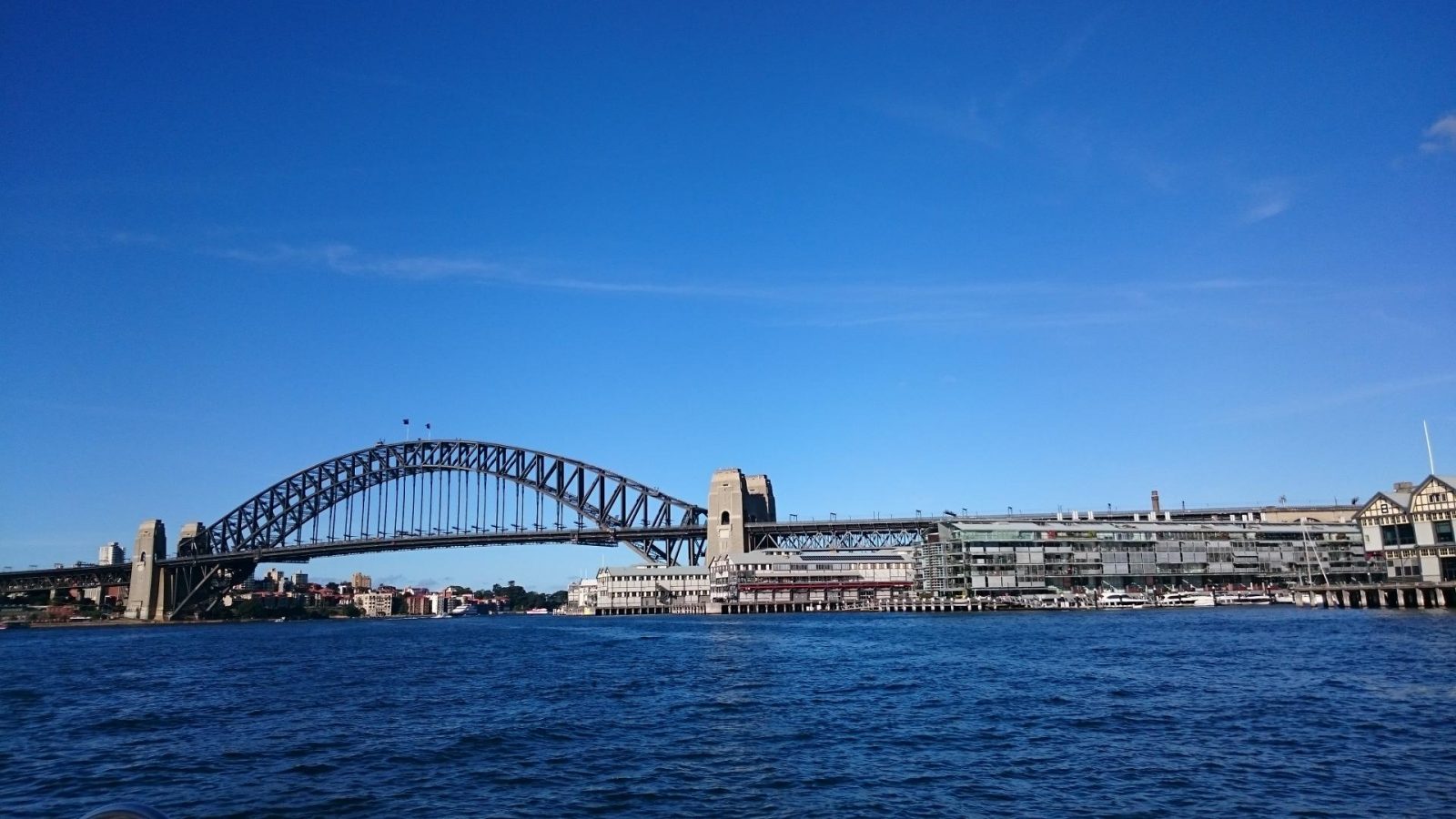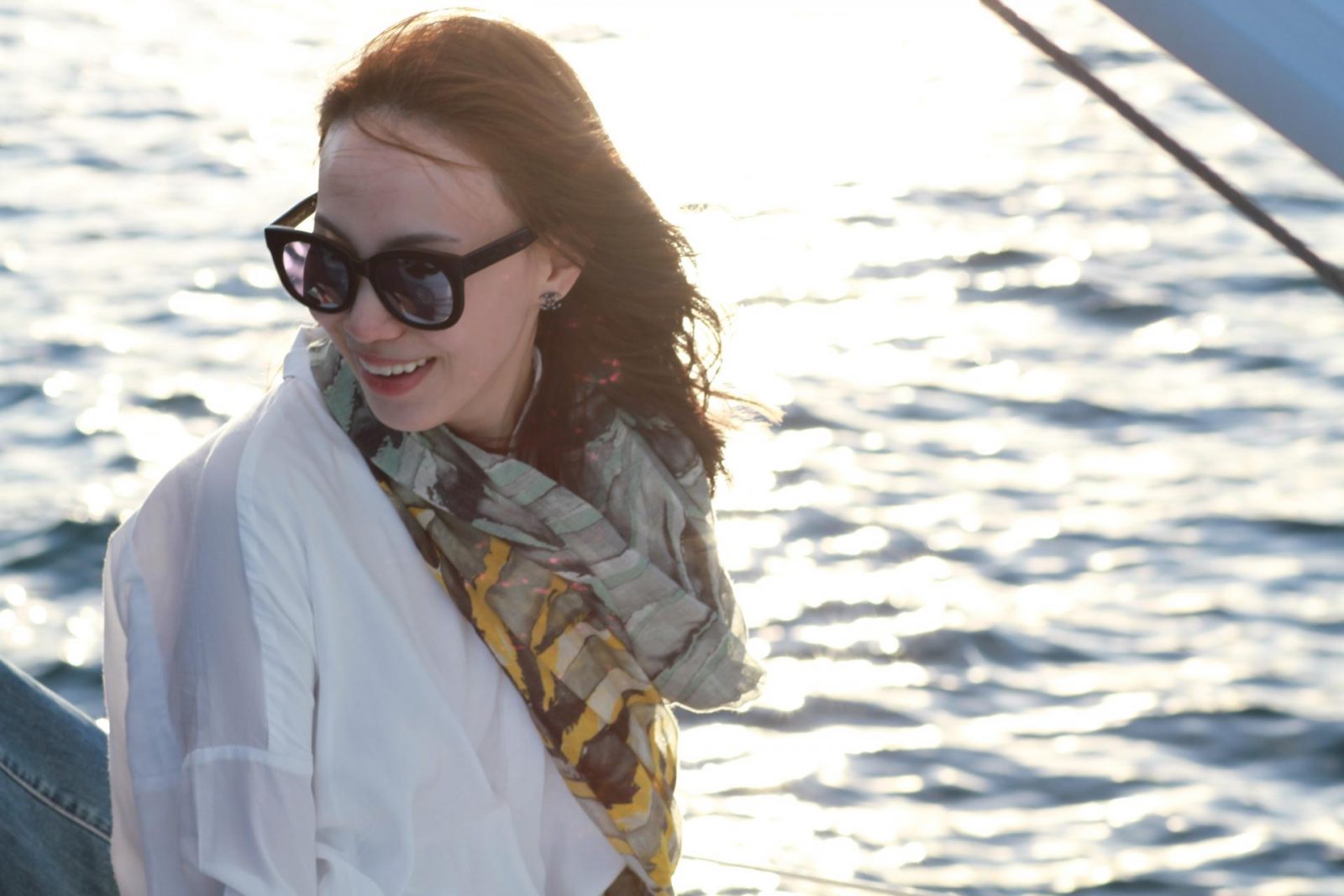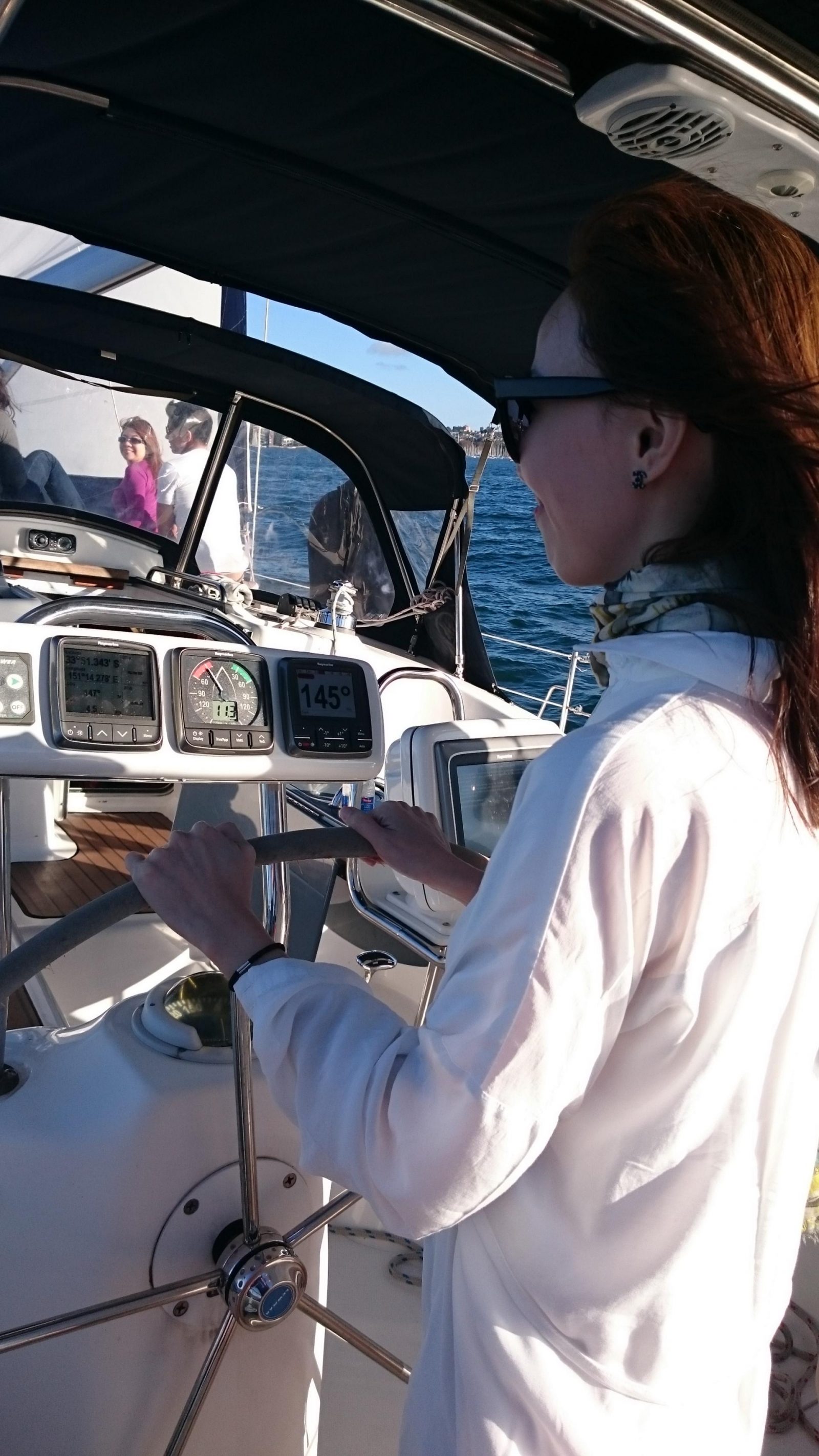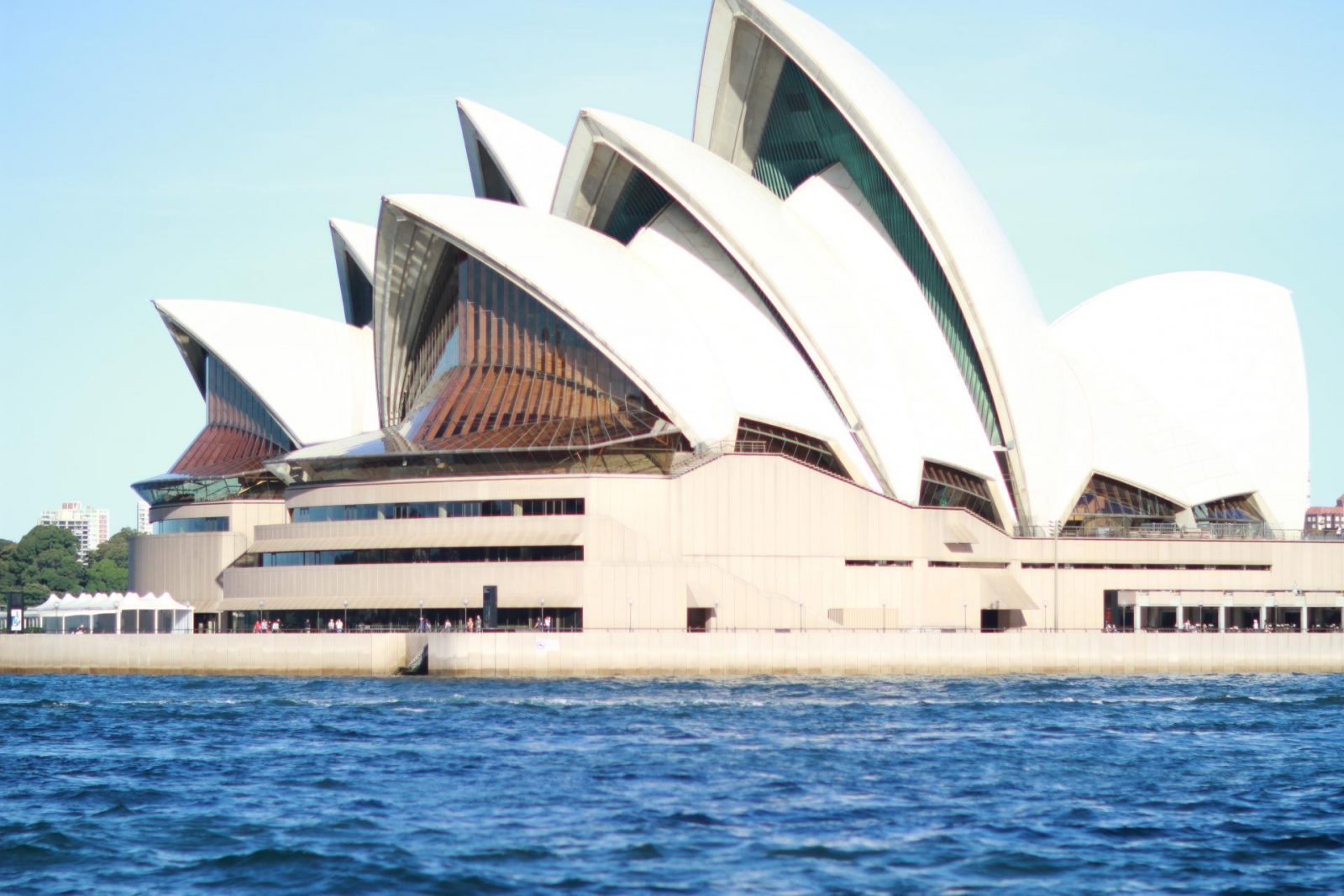 Day 4
Hunter Valley and horse riding day. Ok when they mentioned horse riding, I thought was those in Singapore Zoo where someone will lead the horse and you ride slowly.  I was shocked when they placed me onto the horse, told me 4 simple instructions on how to Go, Stop, Left and Right.  Then I was off to go with Charlie (my horse) into the wild, yes wild as in out in the field where you can see Kangaroo jumping beside you and a hare popping out from the tall grass in the middle of your path. Honestly it was not easy at all. My horse was always hungry, he would stopped and eat as and when we walked pass any grass patch. He would walked right into bushes and tress and all the branches would swept all over me and I had to scream for help.  Charlie would gallopped when he realized he was too slow and needed to catch up.  Ok the gallopping was scary. Firstly I felt as though I was going to fall off.  Next my bum was super sore from the slamming when Charlie gallopped.  (Now I understand why Jockey has to stand when they are riding). Finally after a 45 min or so of riding, we got back to the stable.  One of my colleagues fell off her horse because another colleague's horse went to irritate her horse. Omg… she got a cut on her arm and face. But even so… everyone agreed that this horse riding was a fun experience.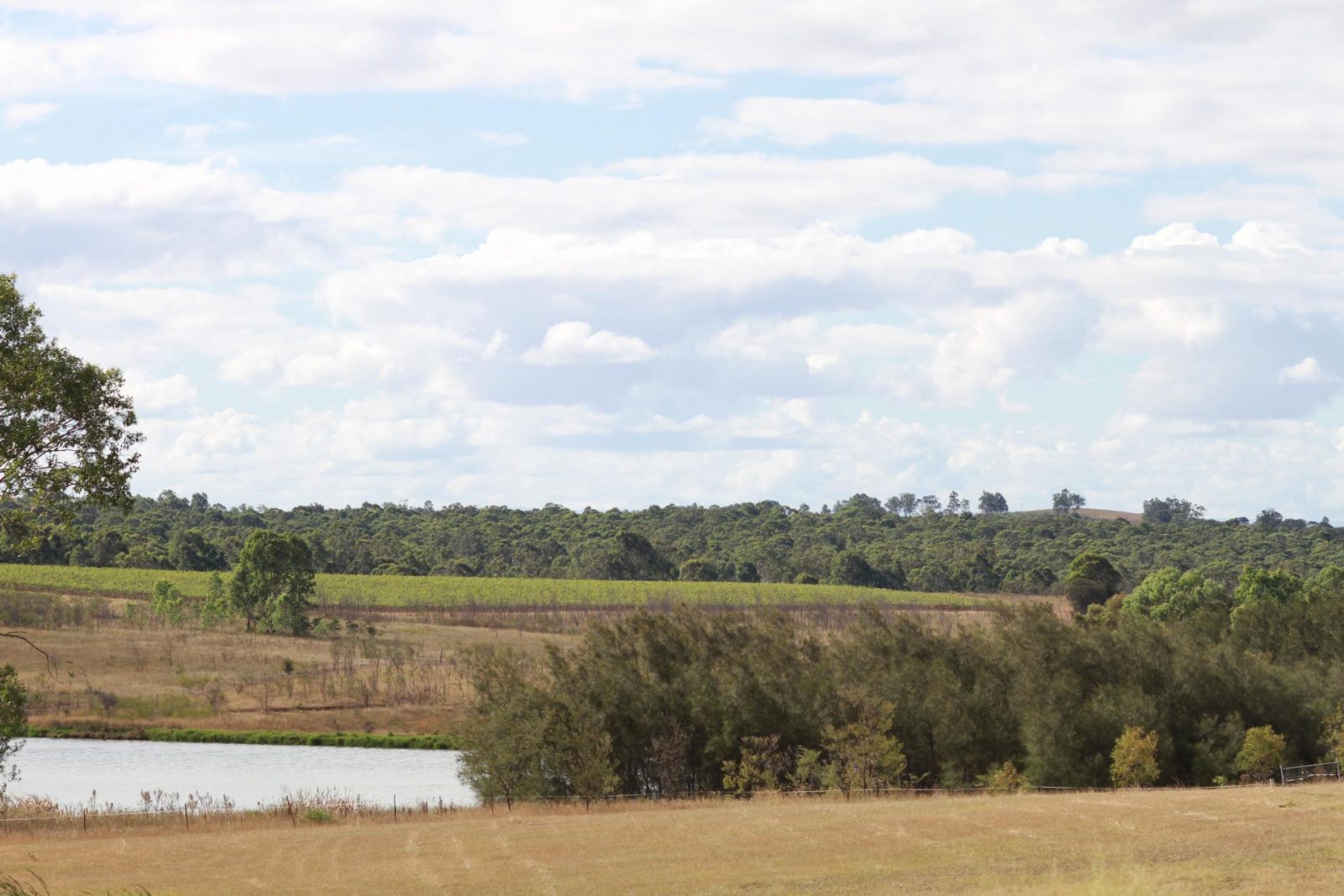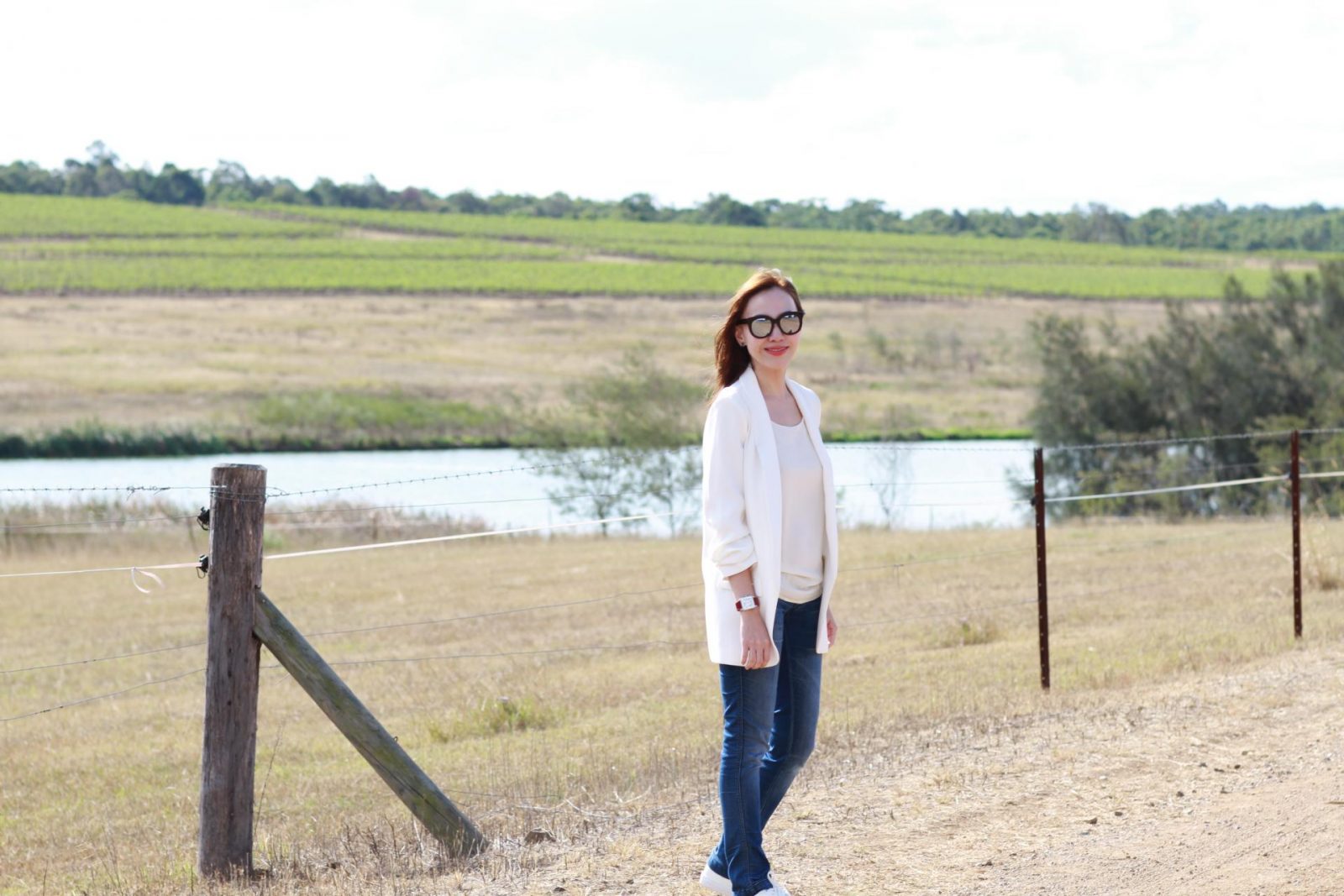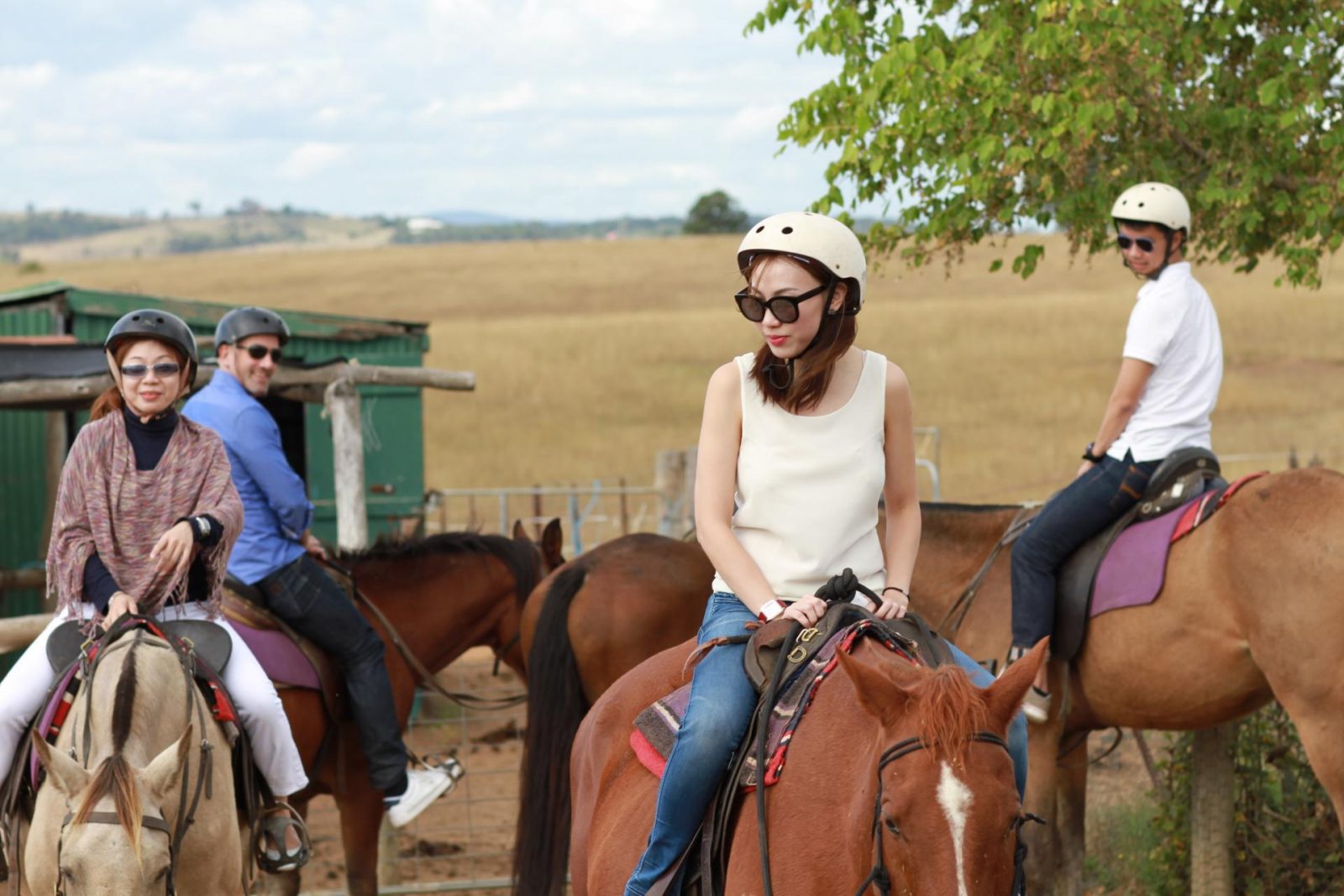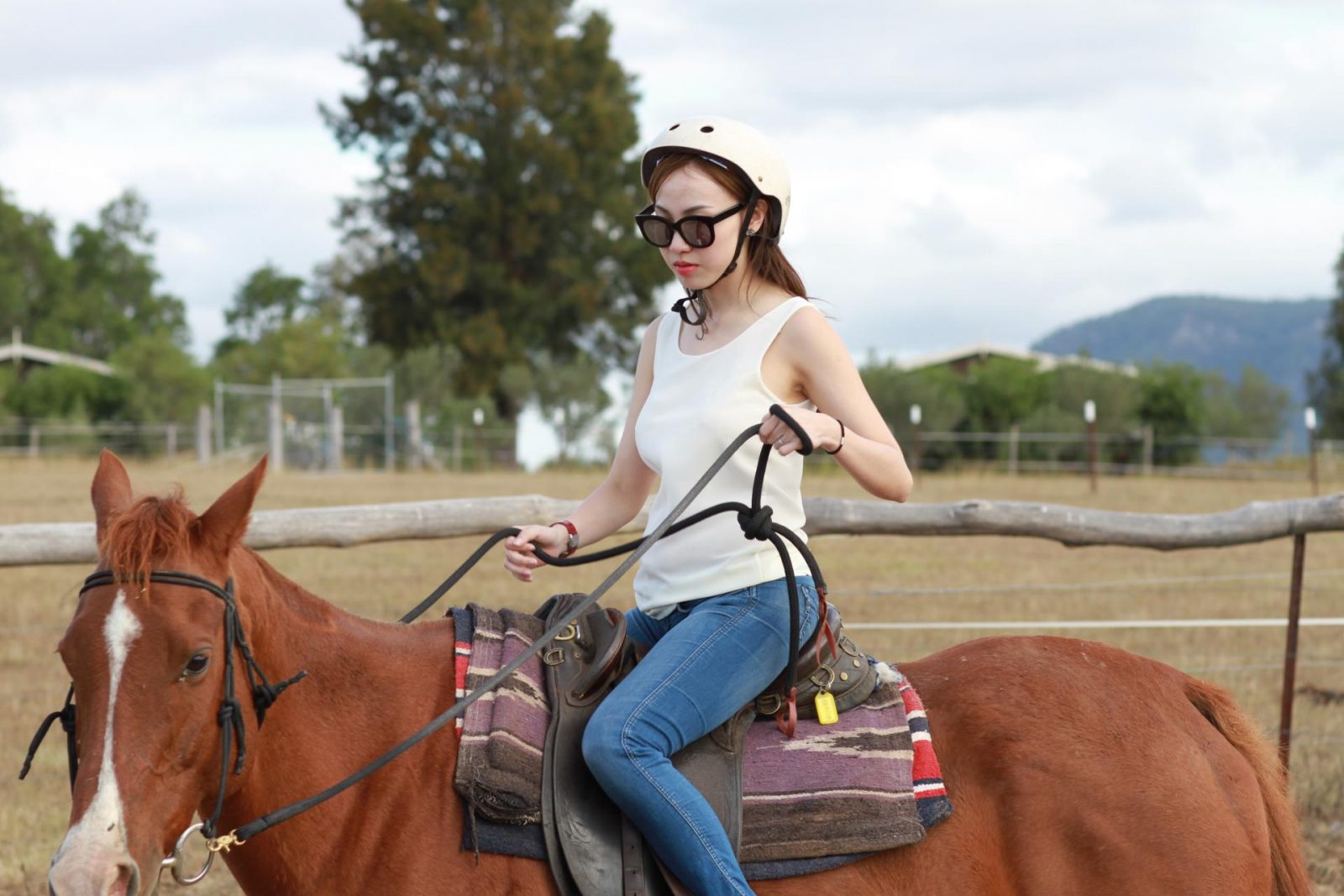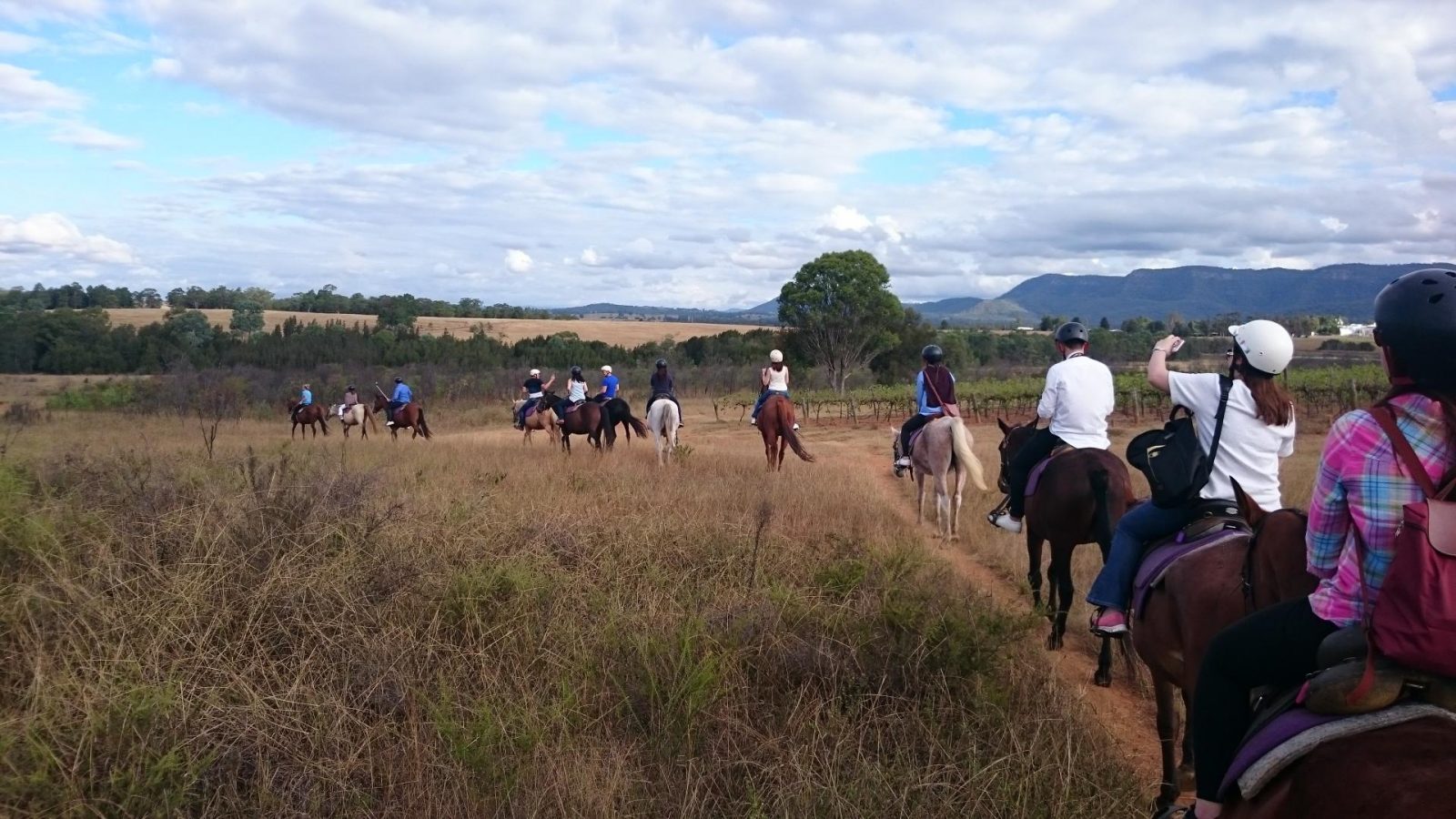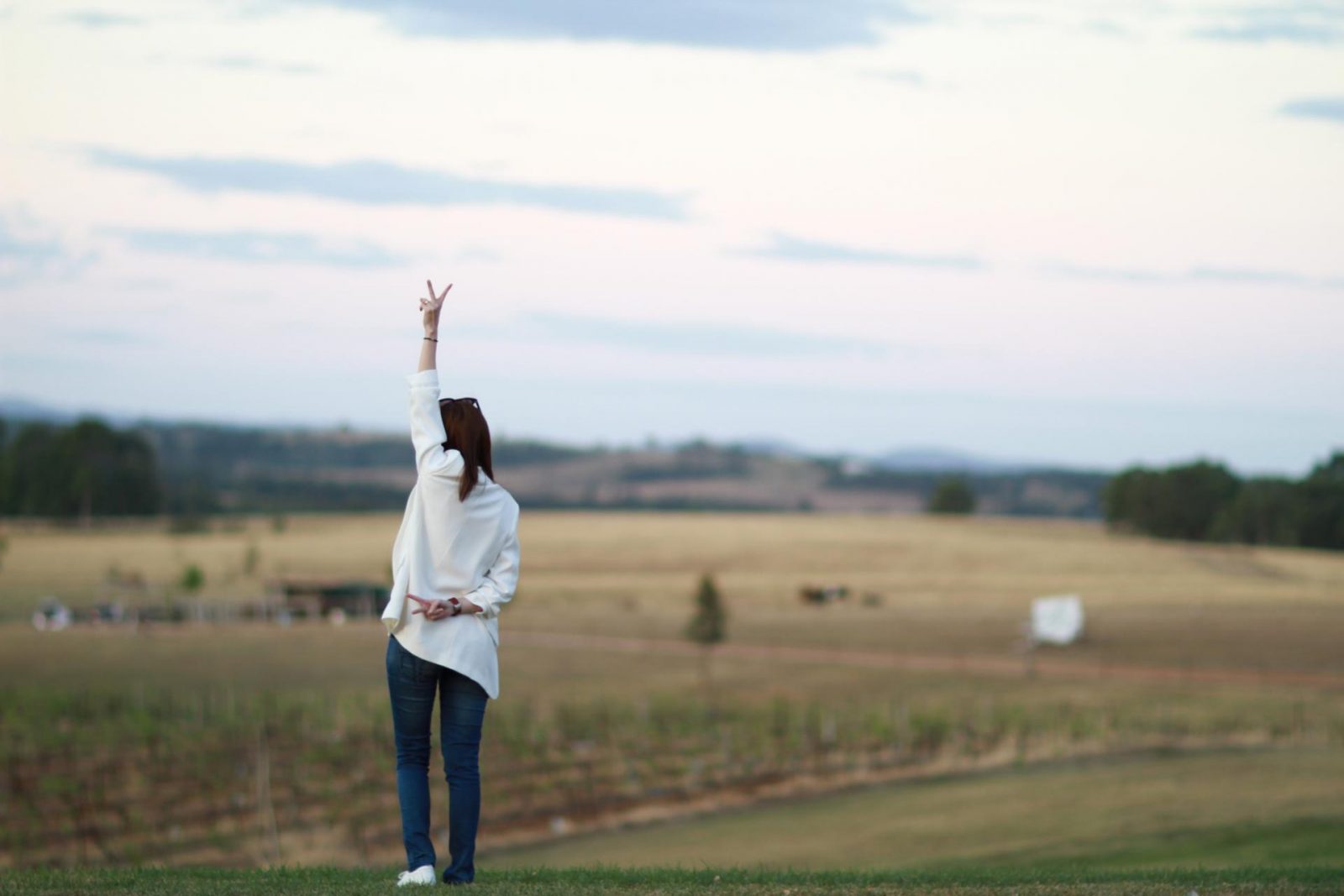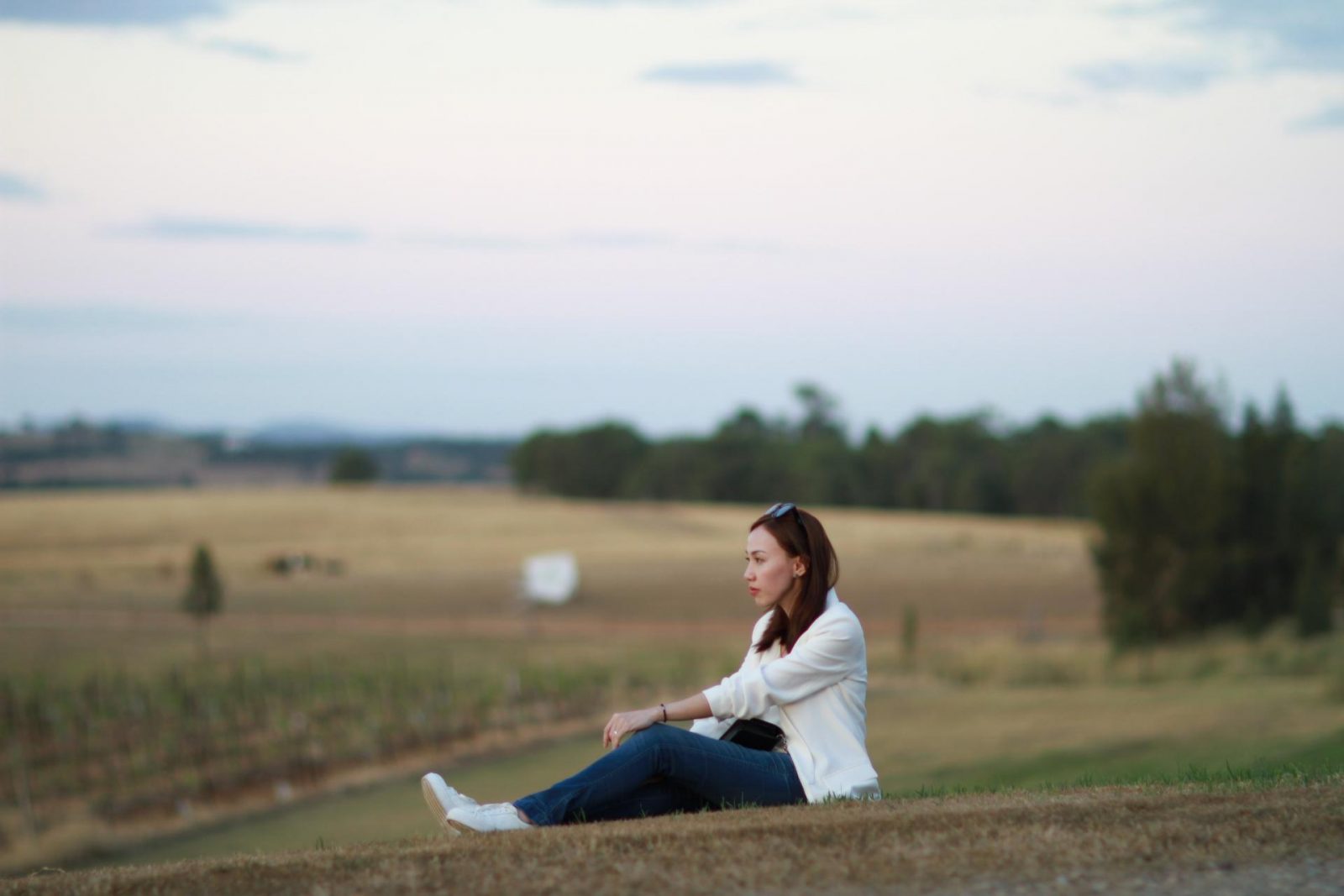 Last day
Sydney Fish Market. For really really fresh seafood breakfast!! Lots of Sashimi and Oysters( I dont take Oysters).  Then we headed to Paddey's market nearby before going Home Sweet Home…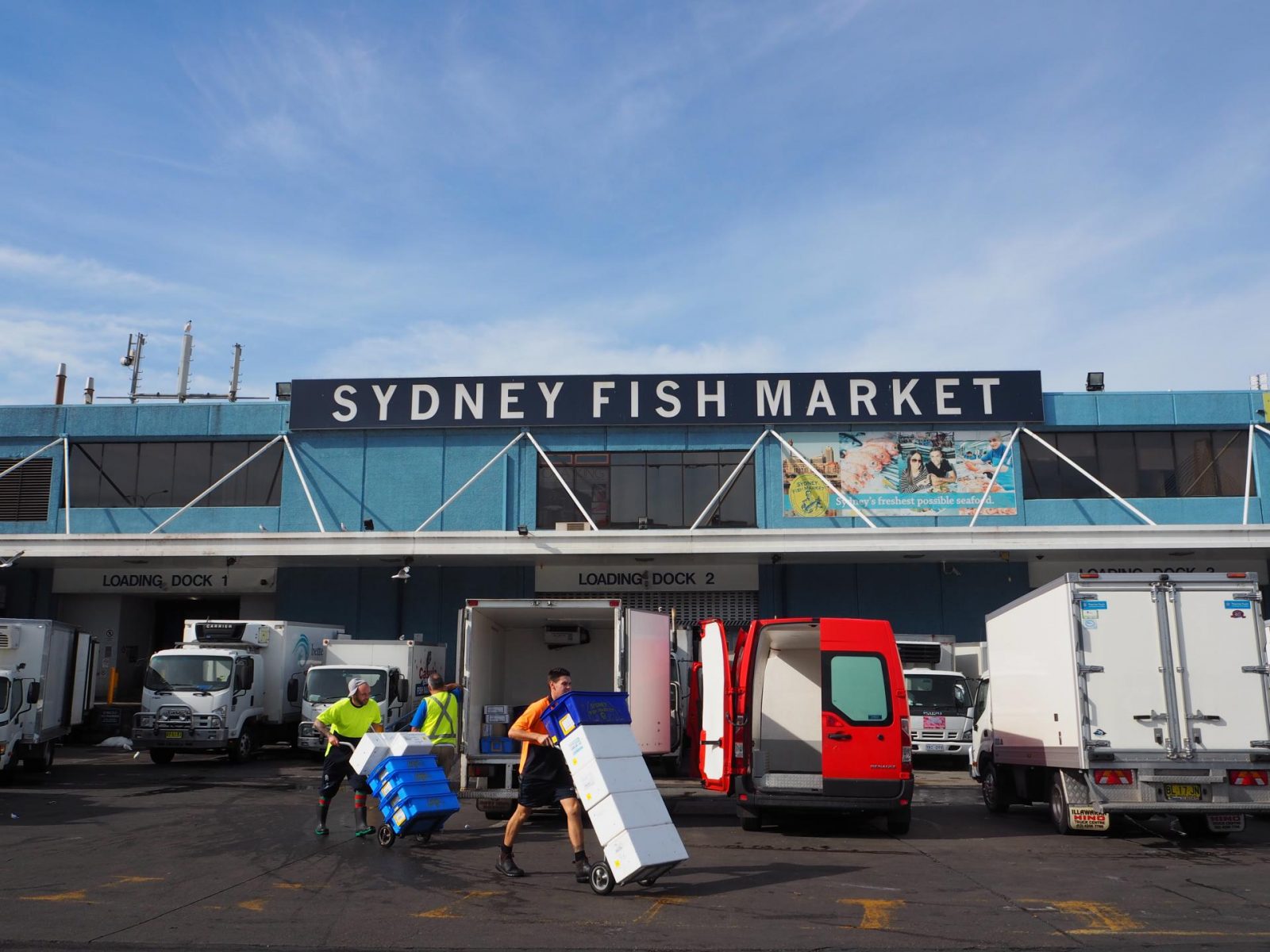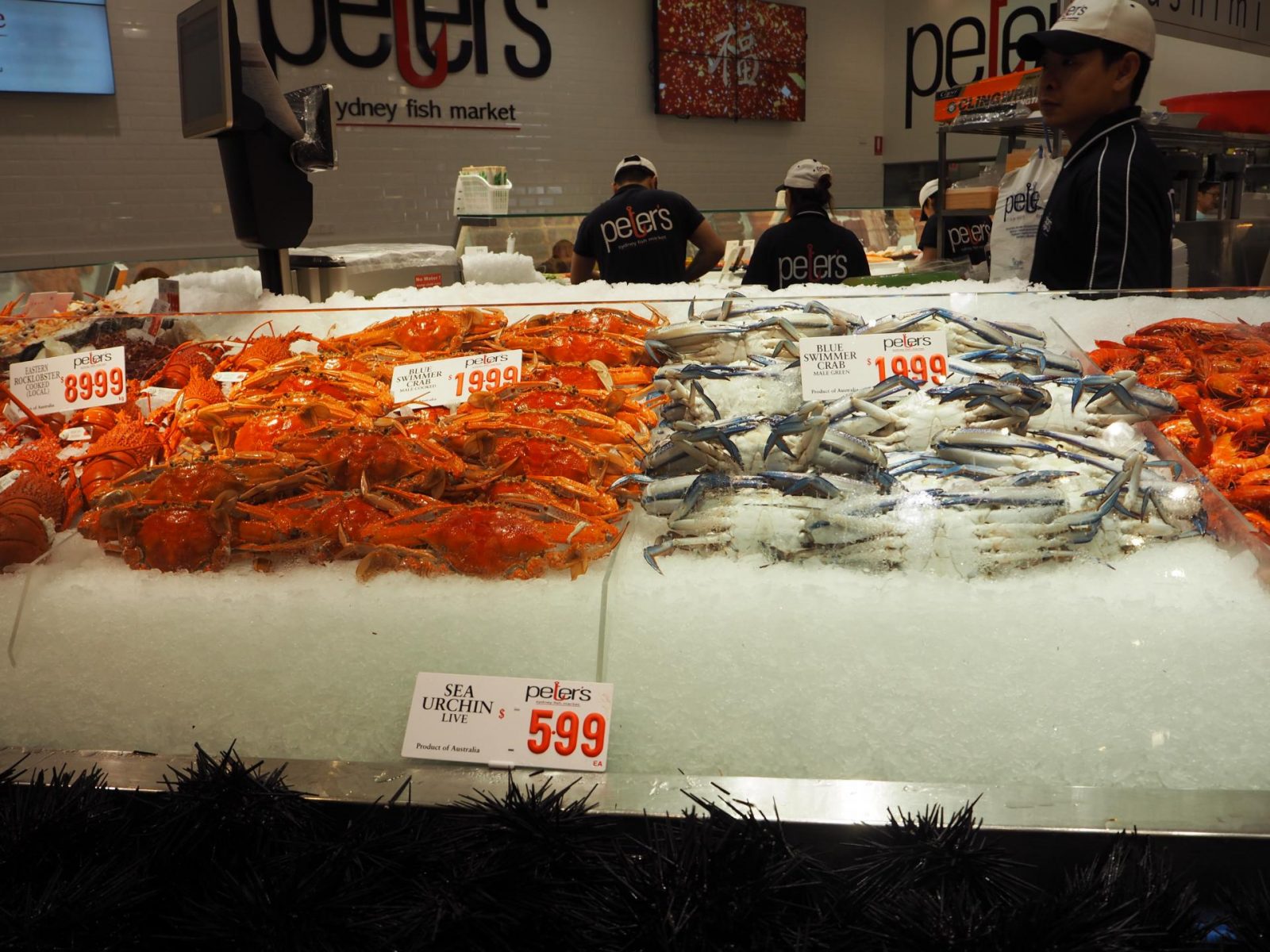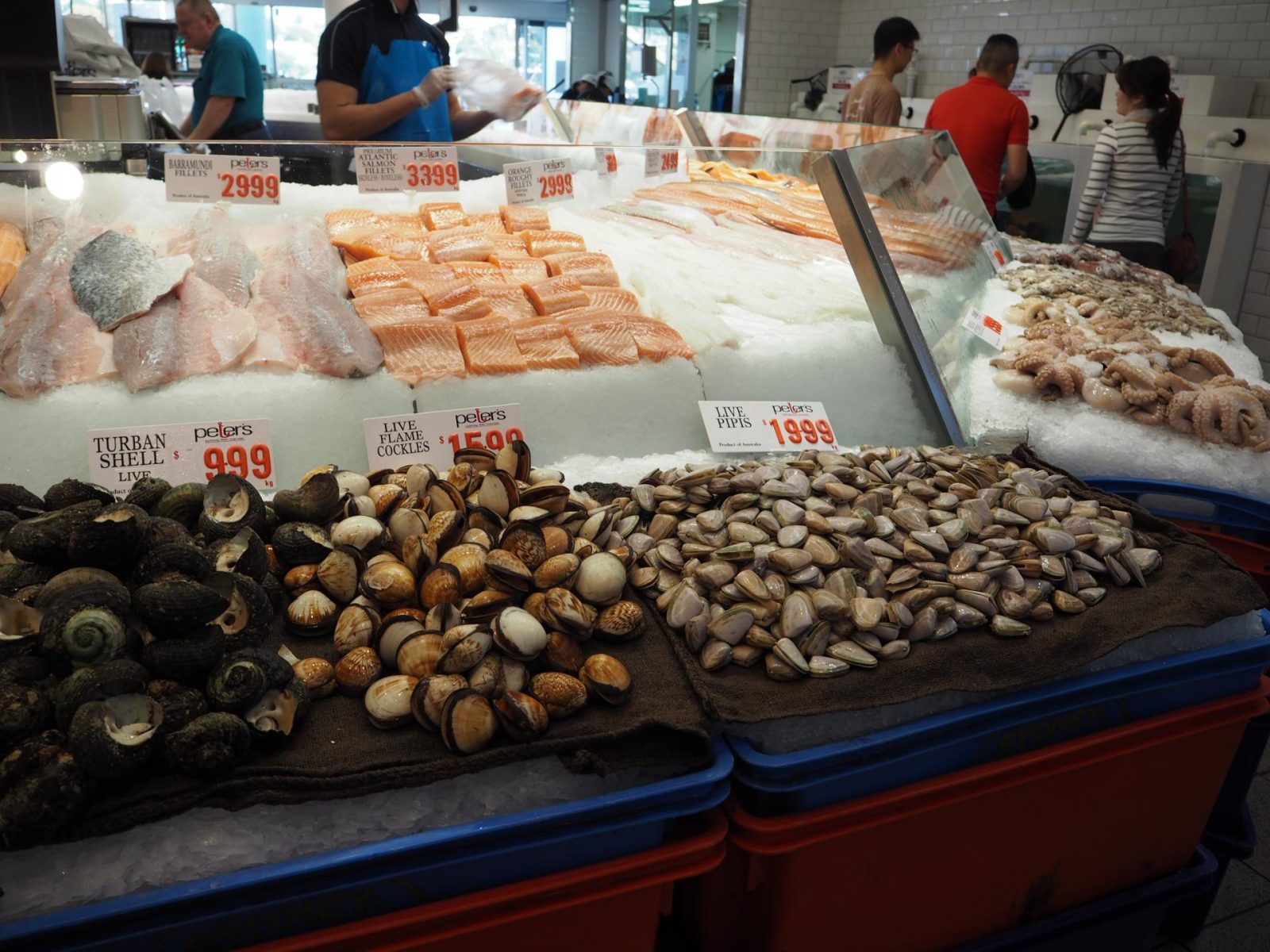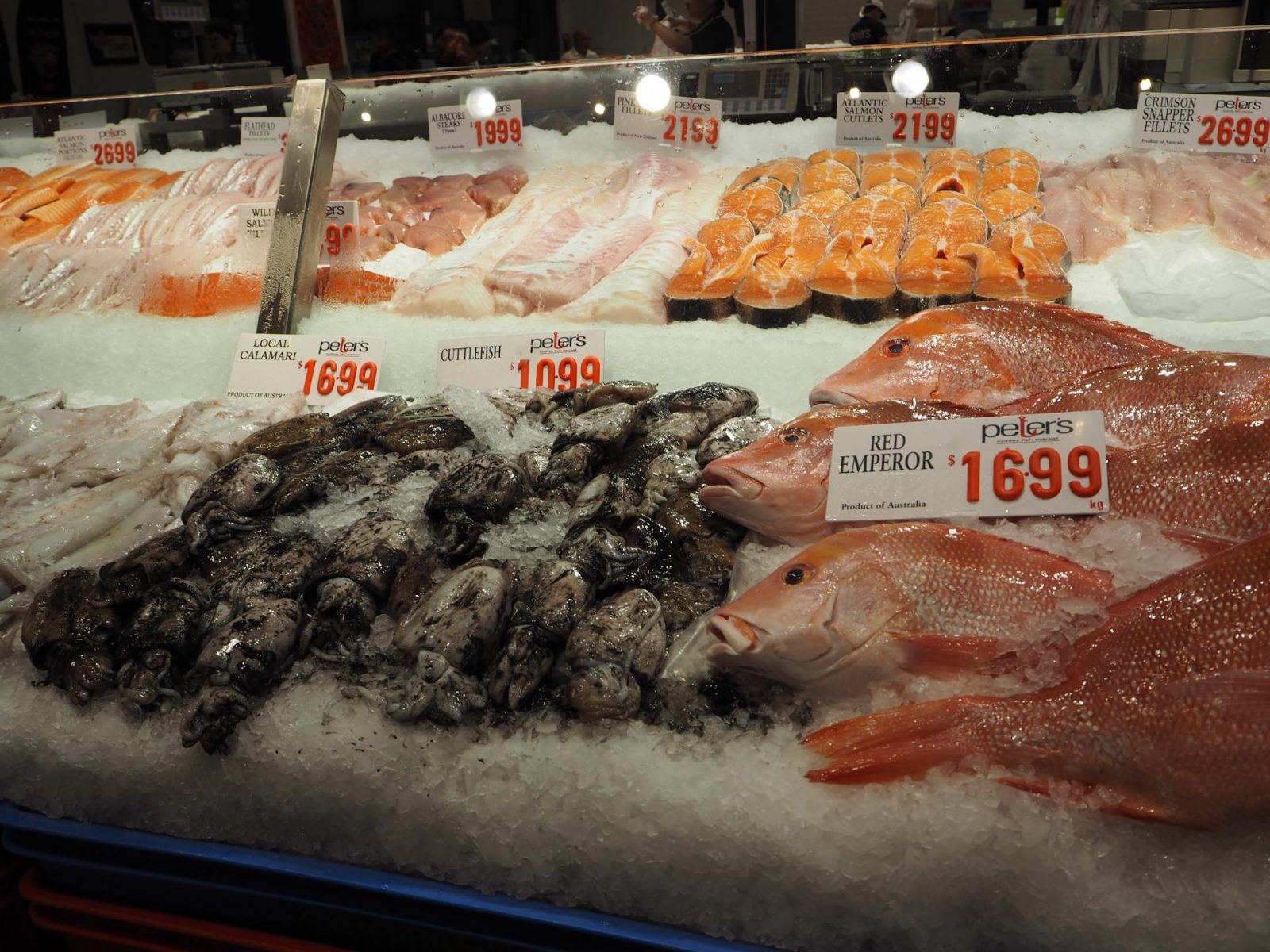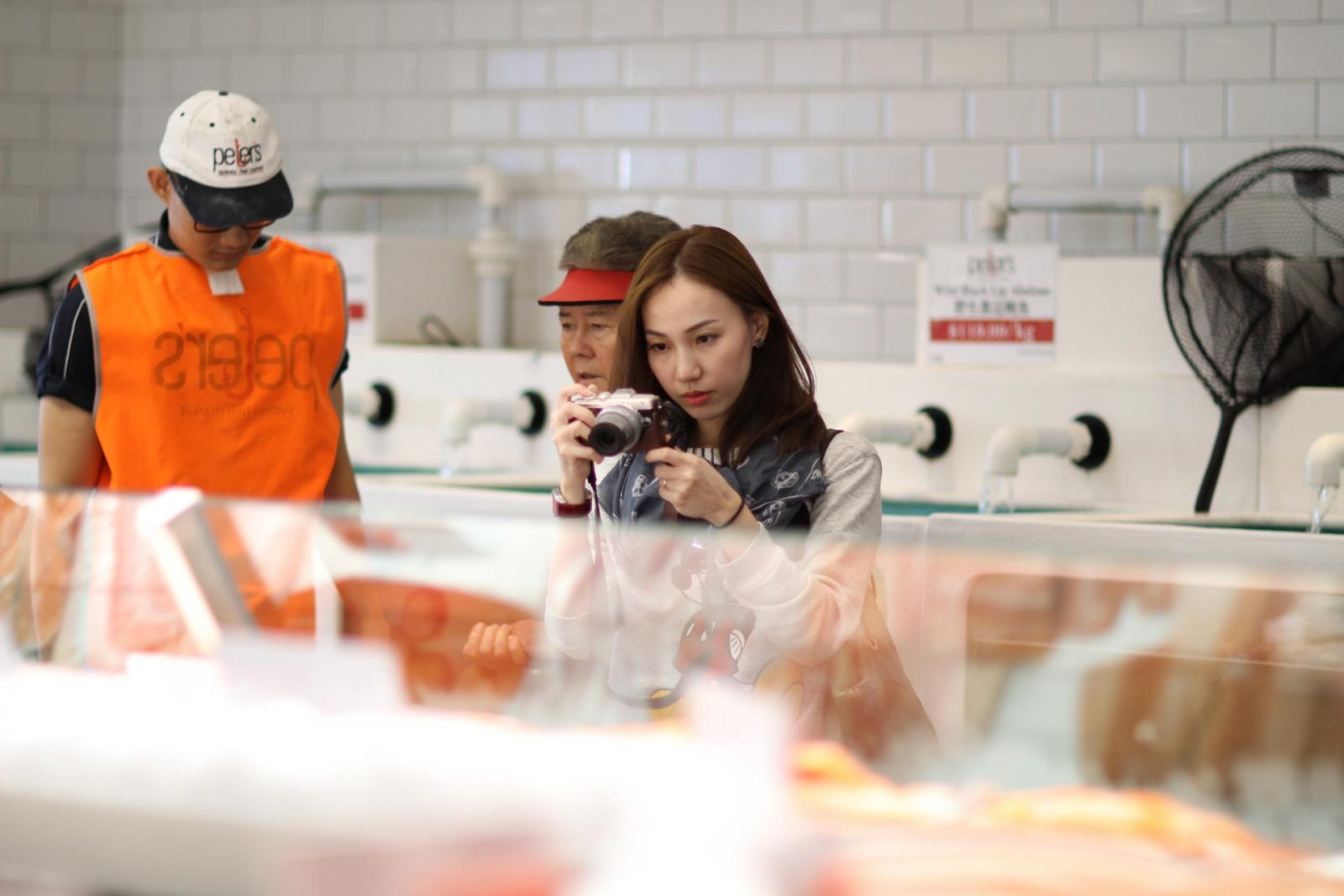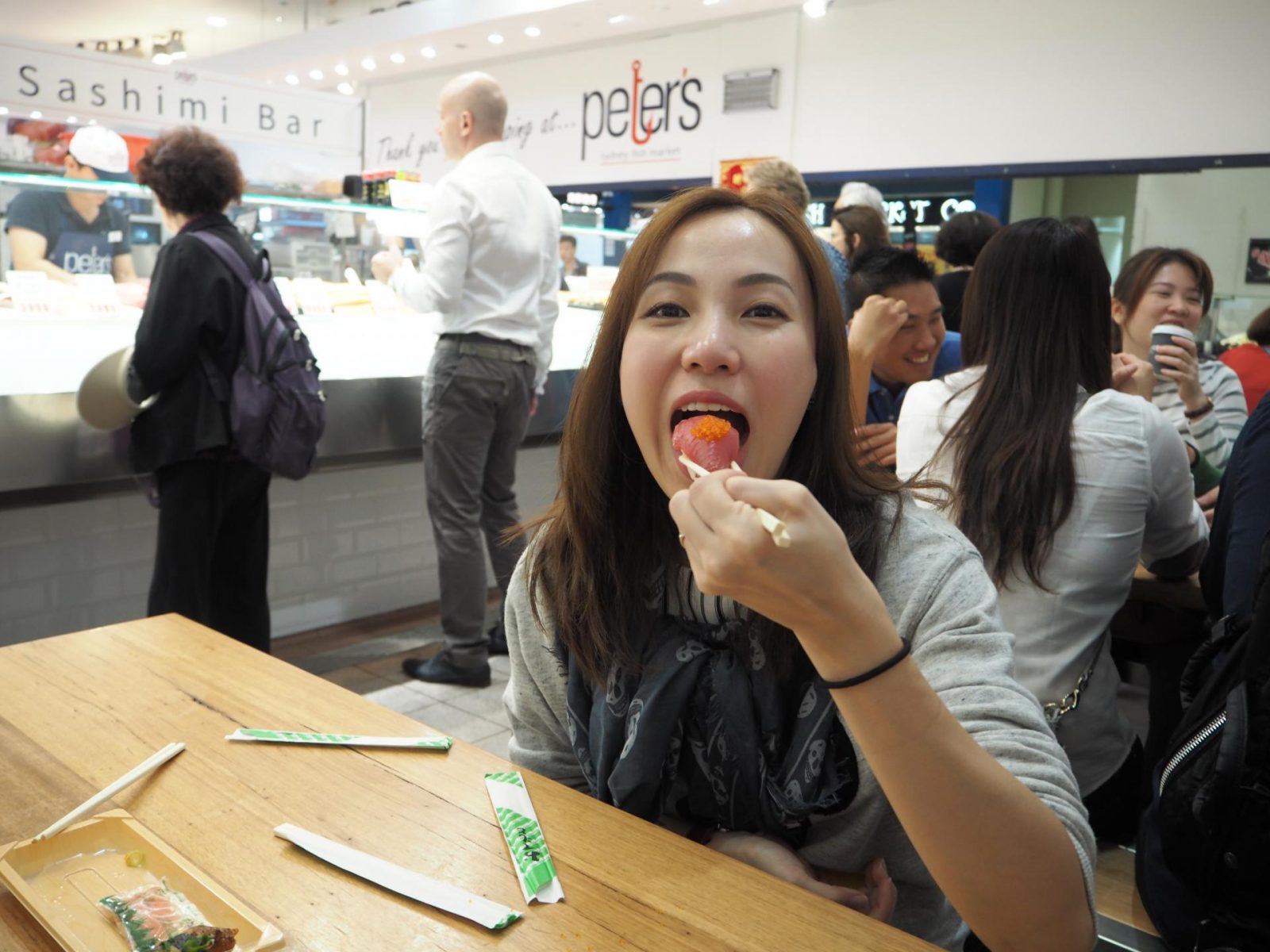 Time to work hard to look forward to next year incentive trip!