Our last sector. Milan to me is very much like any cosmopolitan city. Modernized and busy. Architectures are also very similar to many big cites in the world. Probably we were also homesicked, we did not explore much in Milan.
Milan is more a place where we looked for the things we could not get earlier in other cities of Italy.
We stayed at M Gallery Milano Centrale. Newly opened and a very high tech hotel. There were buttons everywhere in the room till I did not even know what were each buttons for. Who bothers about buttons or switches in the room when you only have 2 nights in Milan. Ok, the room were truly 5 stars standard, if you are looking for clean and modern looking rooms, then you will love M Gallery. It is also very convenient as it is located 5min away from Centrale Metro station and the main railway station.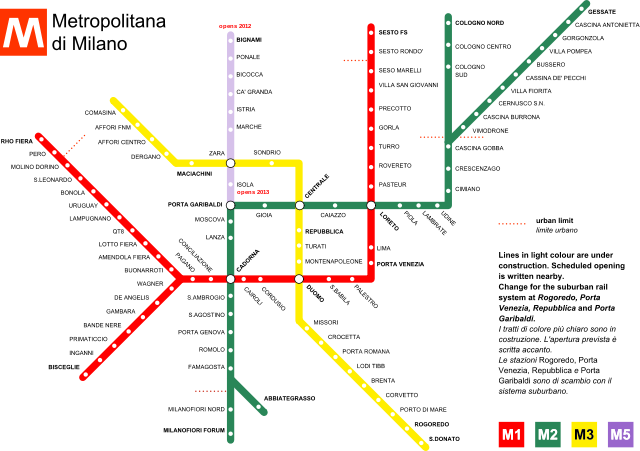 Taking the metro is very easy in Milan. We bought the day ticket at €1.50 each. Do check that the ticket machine has change given for notes as most machine will indicate the maximum amount of change it can give. We took a train to Montenapoleone, the main shopping street. Every big brand you know are located here. It was a Saturday and most shops will be close on Sunday thus we quickly got whatever we needed and walked to Piazza Del Duomo.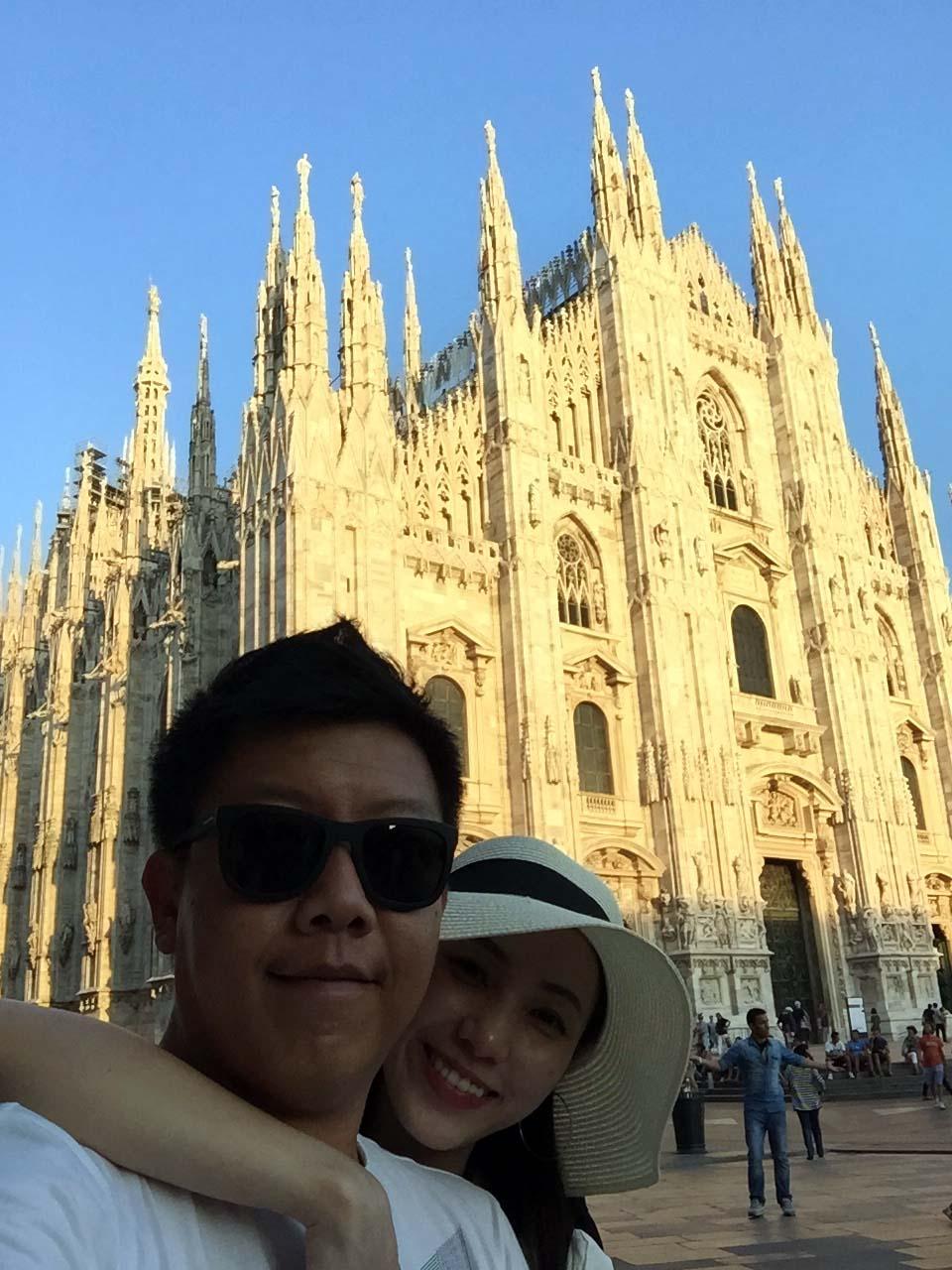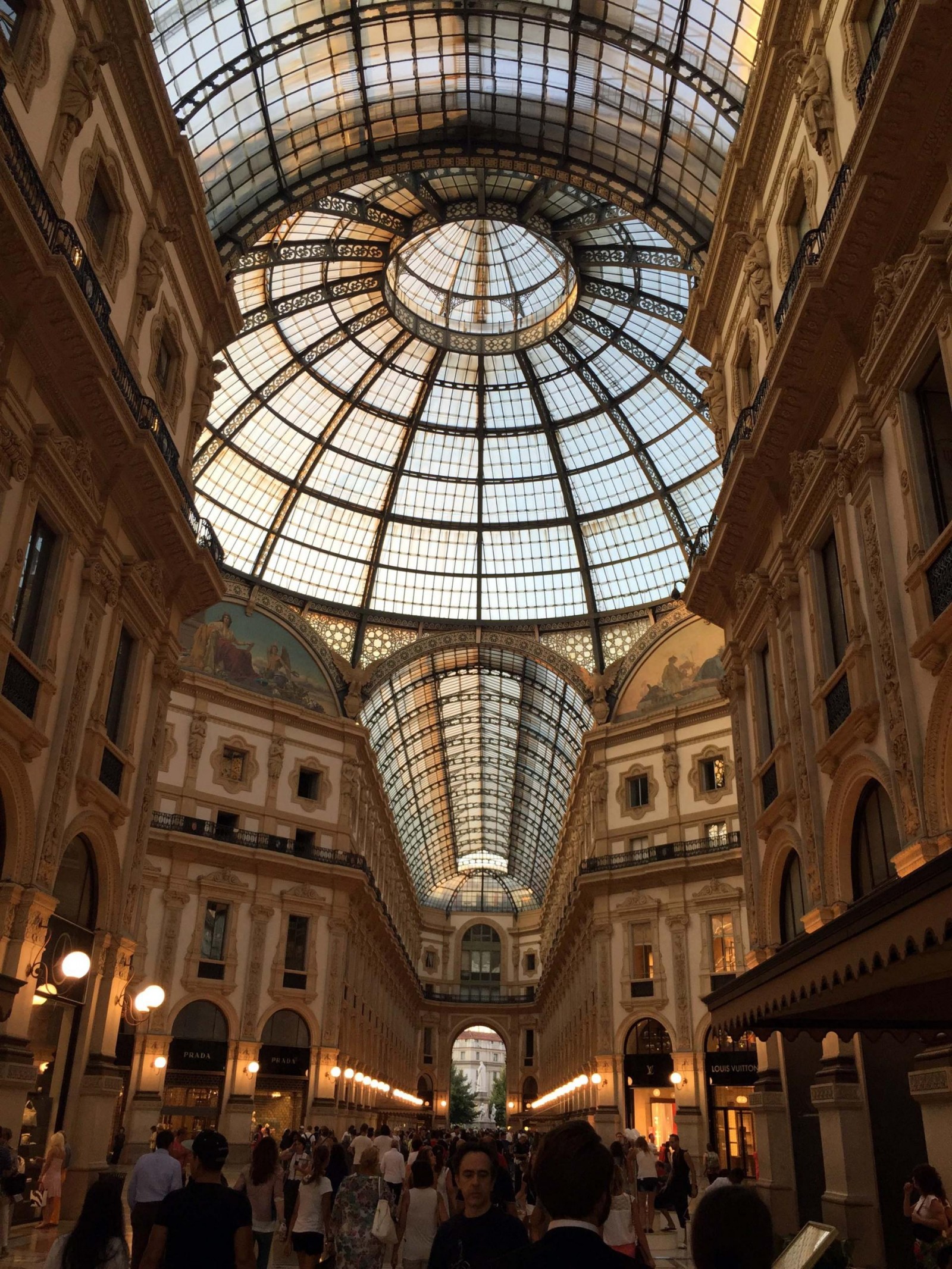 Piazza Del Duomo is the main city square of Milan. A place where you need to visit if you are in Milan. We went there to look for a decent place for dinner as I got lazy this sector and did not do any research on where to eat. Kel searched on his phone and it led us to Cracco. 10 Mins walked from Piazza Del Duomo.  We did not know it was a fine dinning place and we were very casually dressed.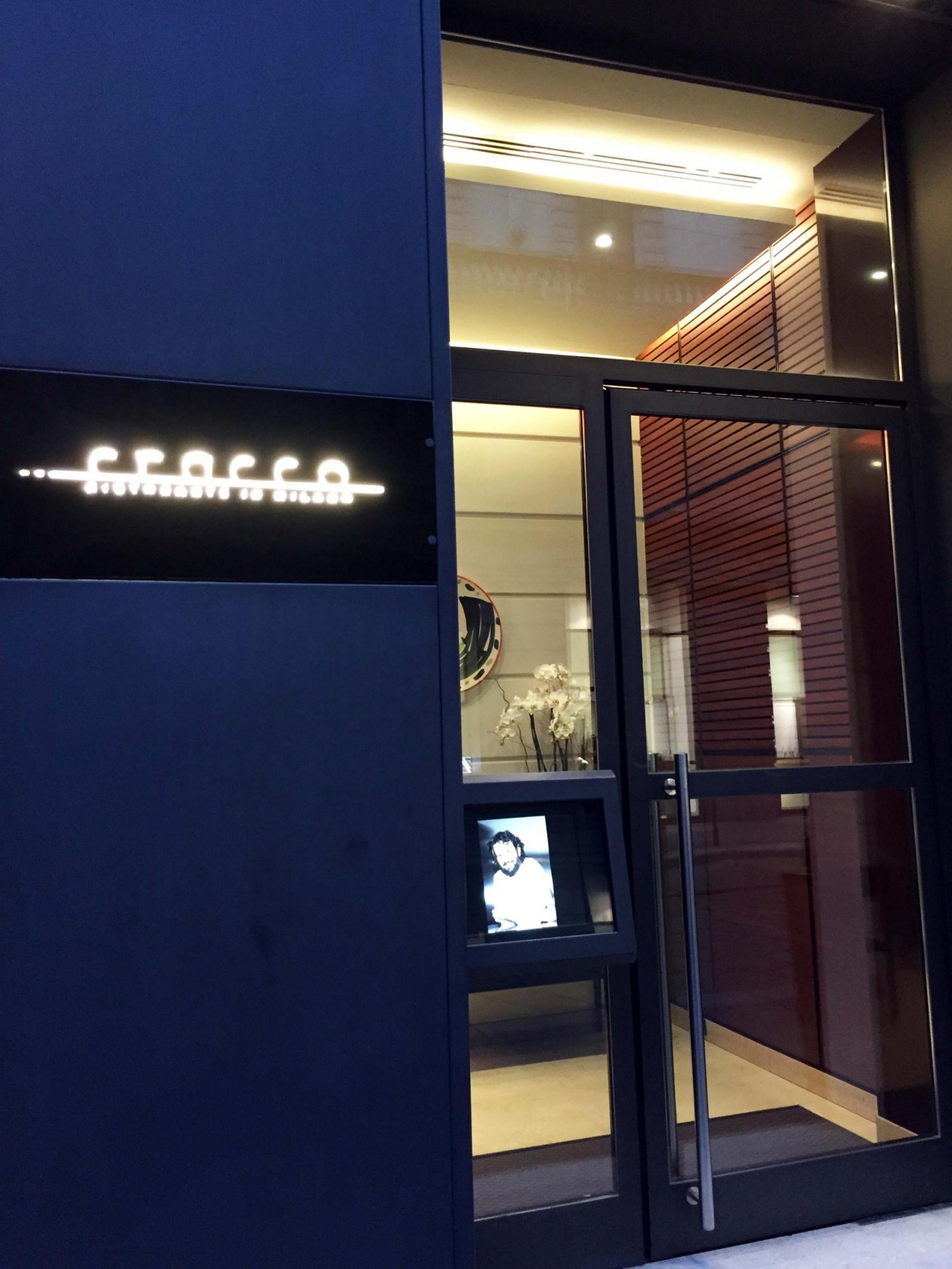 Cracco is a 2 stars Michelin celebrity chef restaurant. Obviously we were not dressed for such a place but we wanted to try since the reviews are all raves. We asked if we were able to make a reservation for the next day but unfortunately they are close on Sunday. The staffs were very welcoming and told us it was ok even we were in shorts and berms.
They arranged a table for us and everyone in the restaurant were very well dressed. Omg… We were so embarrassed that we tried to even minimized our visits to the restroom so to avoid others noticing that we were in shorts and bermudas.
There was a 12 courses tasting menu, we gave that a miss as there were quite a few dishes on the menu that we were not keen in, eg Raw Deer, Bone Marrow and Veal heart.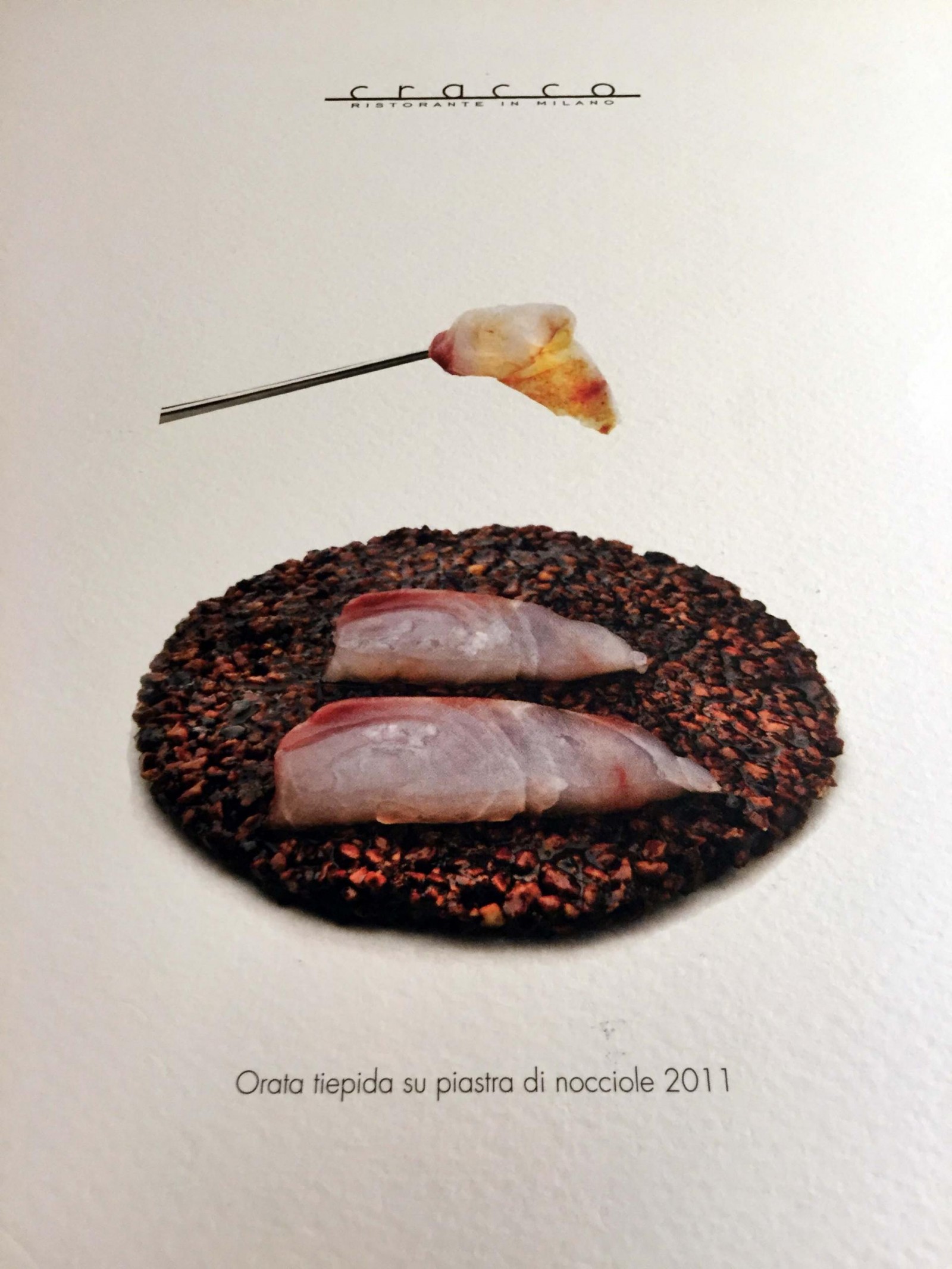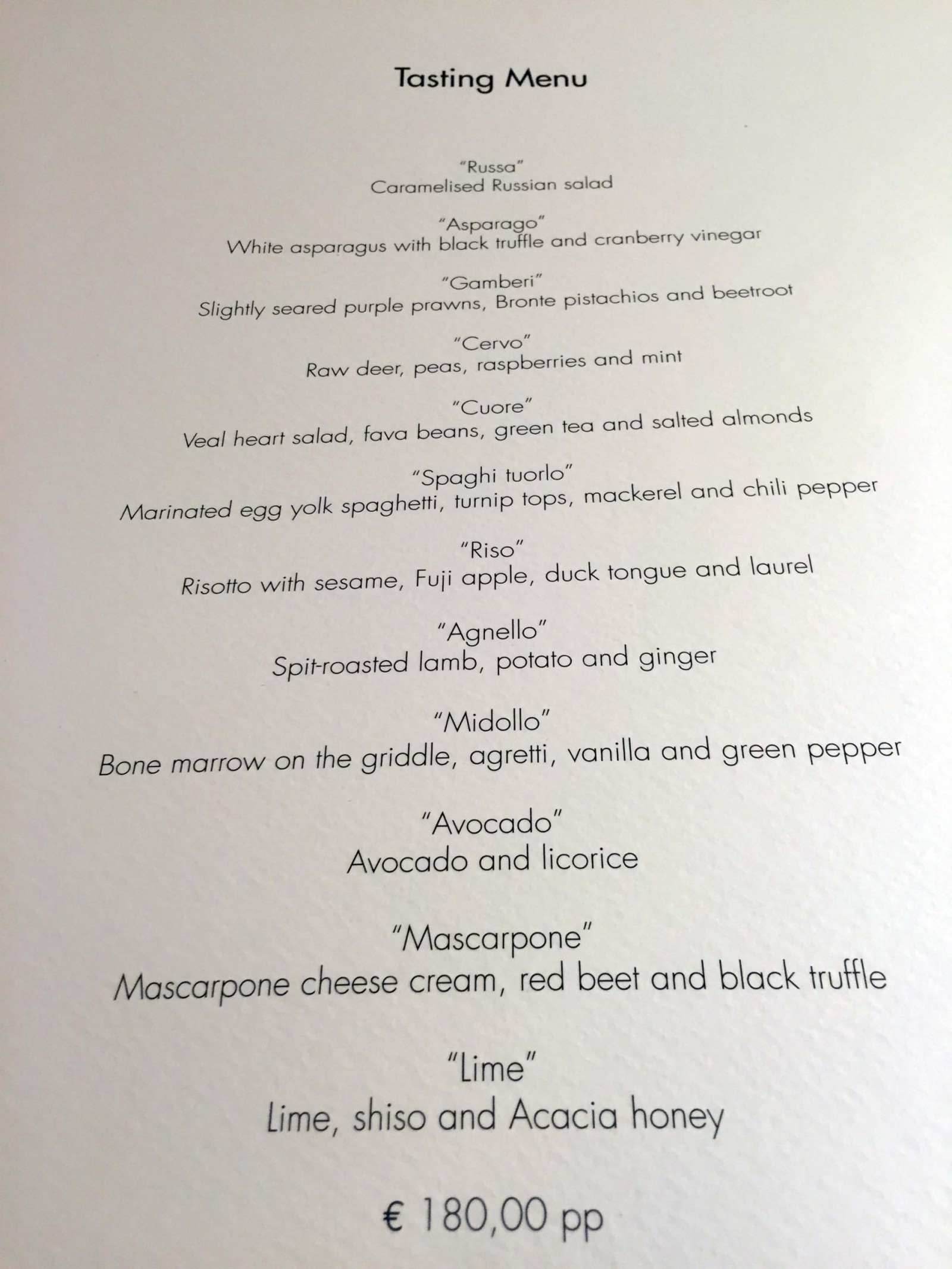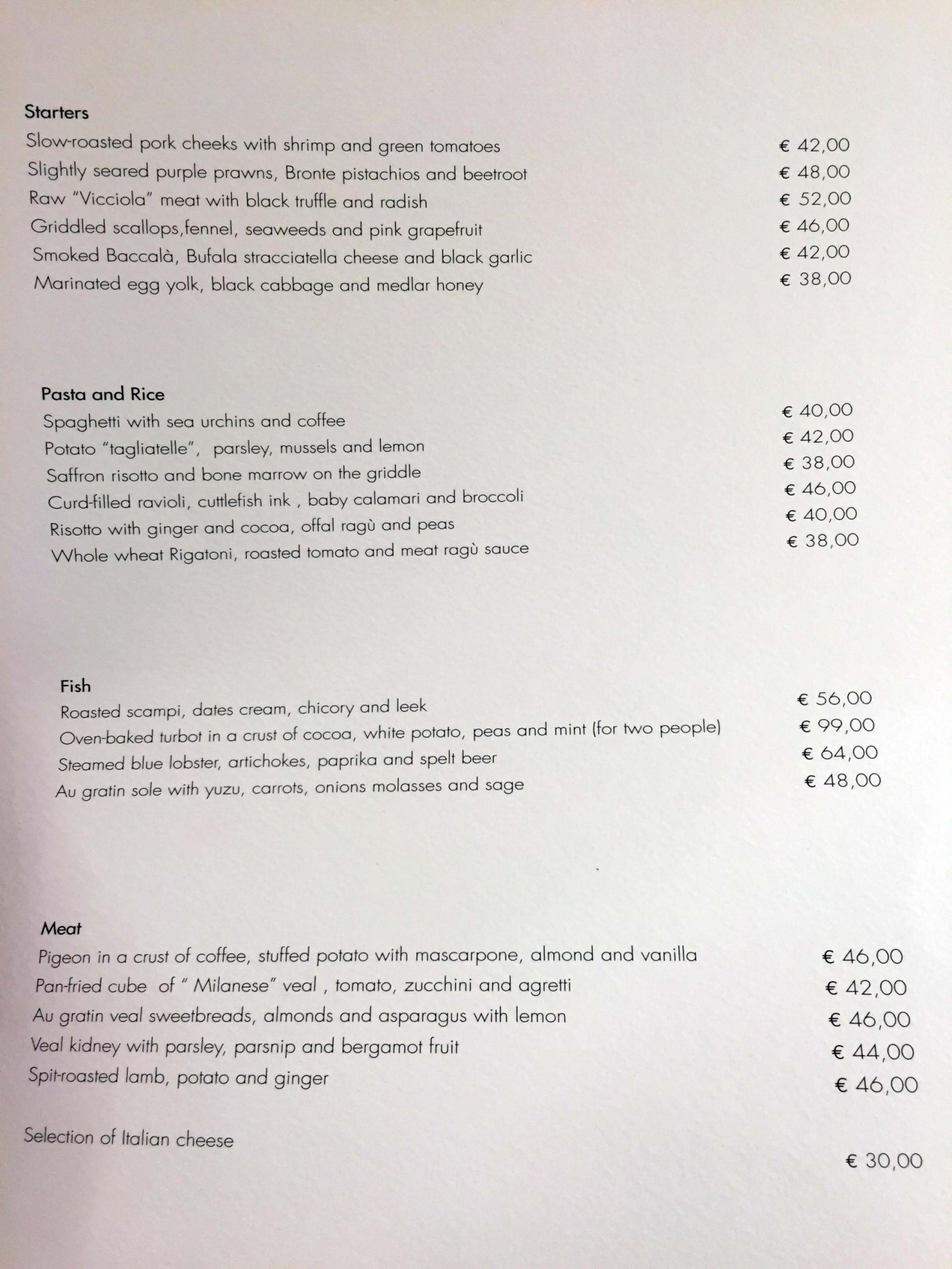 We went for Ala Carte. We each ordred a starter and a Main. That was the best choice made as we ended up with a 7 courses dinner as the restaurant served us complimentary appetisers and desserts. Look at how many complimentary dishes were served.
Complimentary desserts…. So many of them..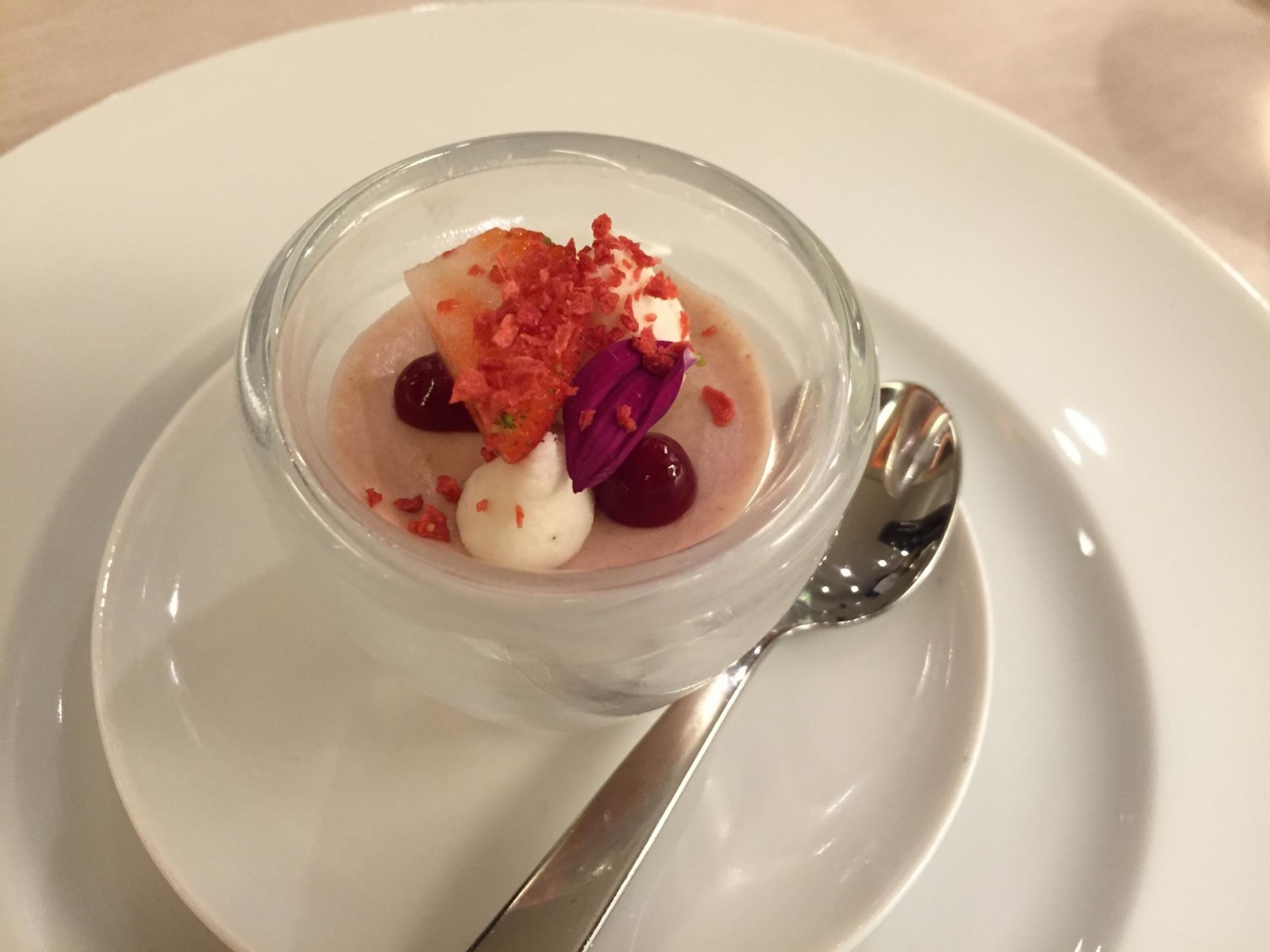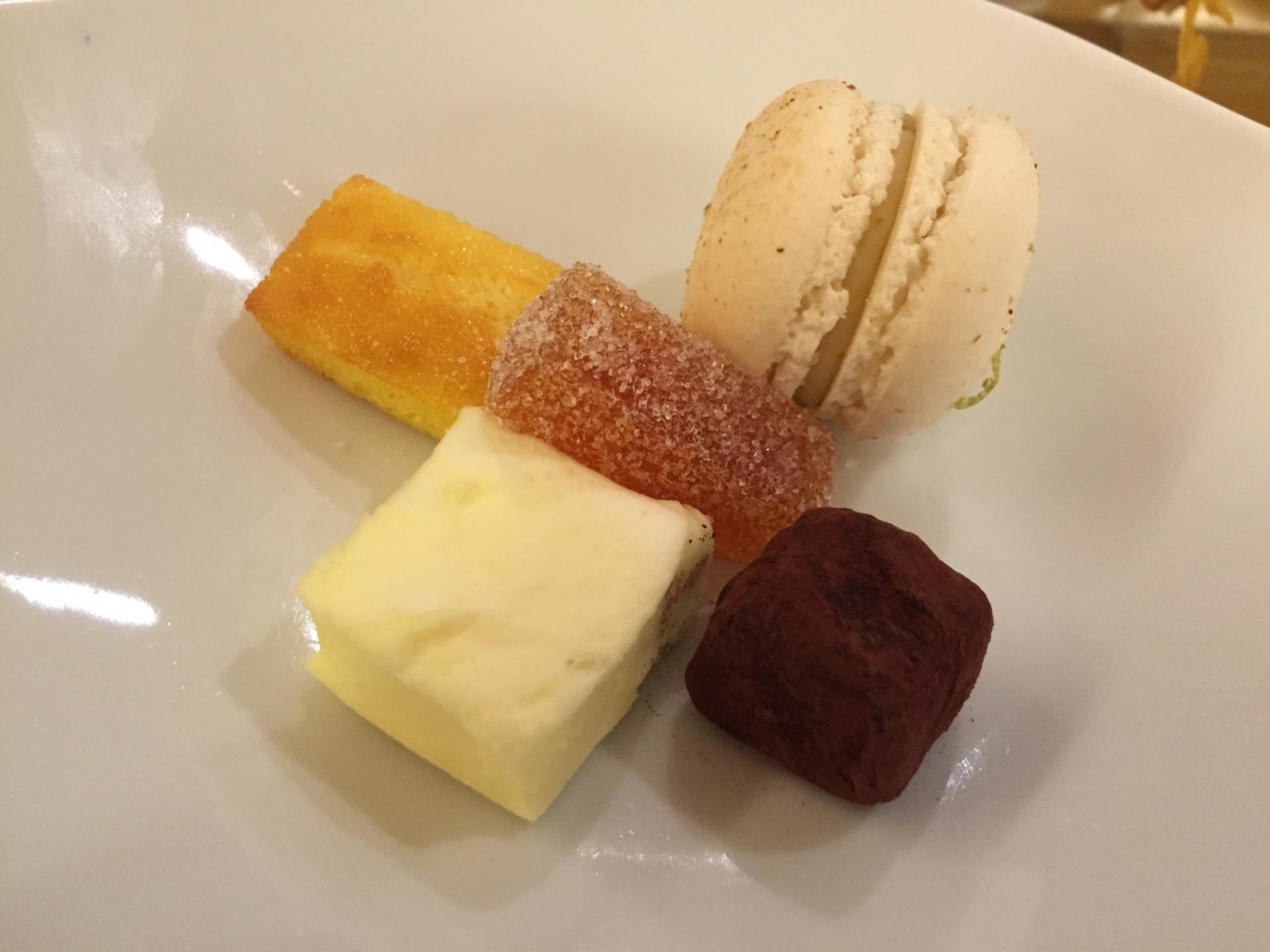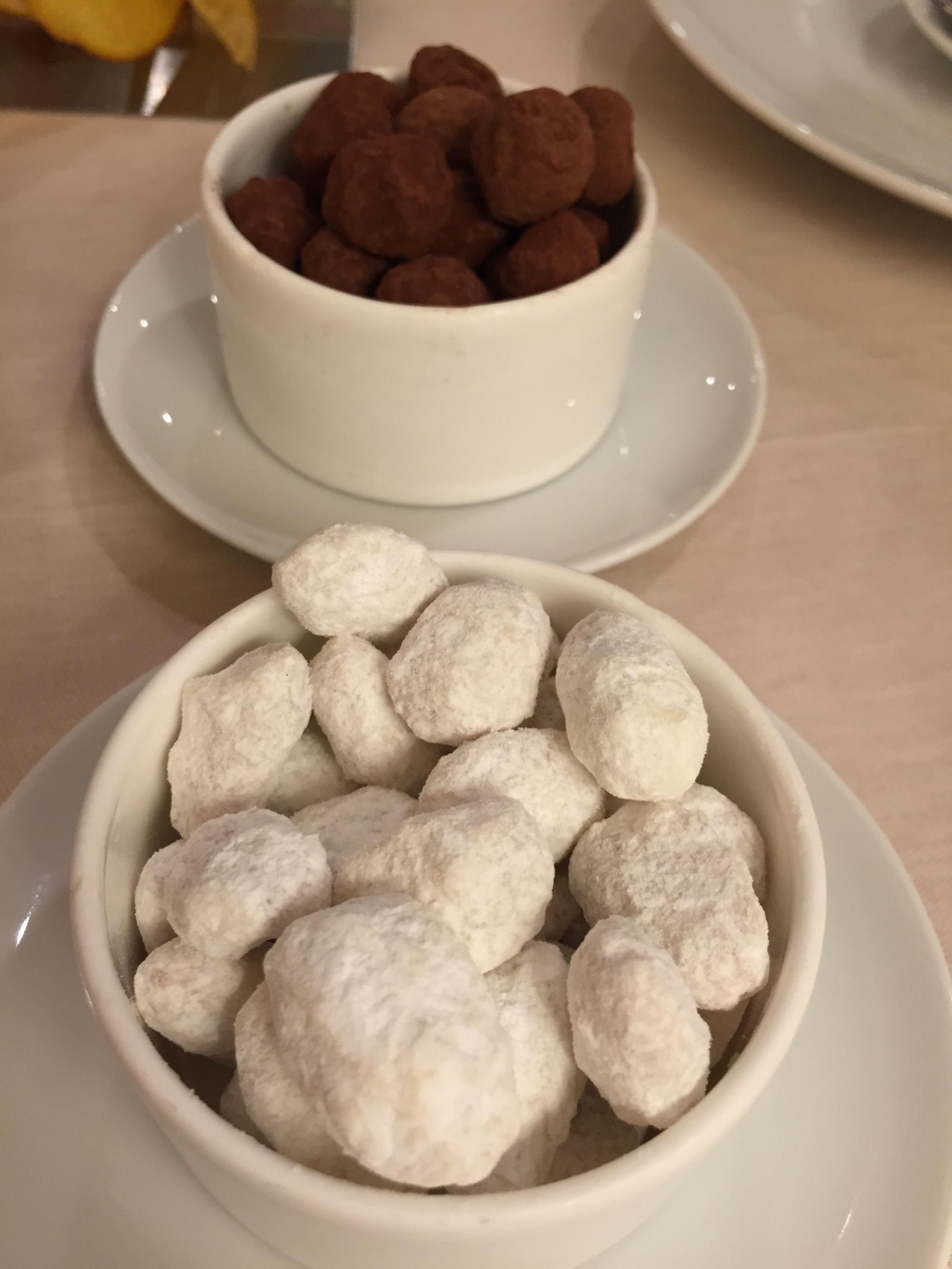 We saw a couple next to us having the tasting menu and overheard them complaining they were so full that they could not enjoy the dinner.
The dinner cost us less than €200. We were really happy that we had a lot of raved about food this trip.
Day 2.
We set off for Lake Como. Lake Como is about an hour by train from Milan. A return ticket cost around €13 per pax.  Please get the return ticket as the ticket office at Lake Como closes at 4pm. Worst scenario you can always buy the ticket from the conductor where they are going around checking tickets.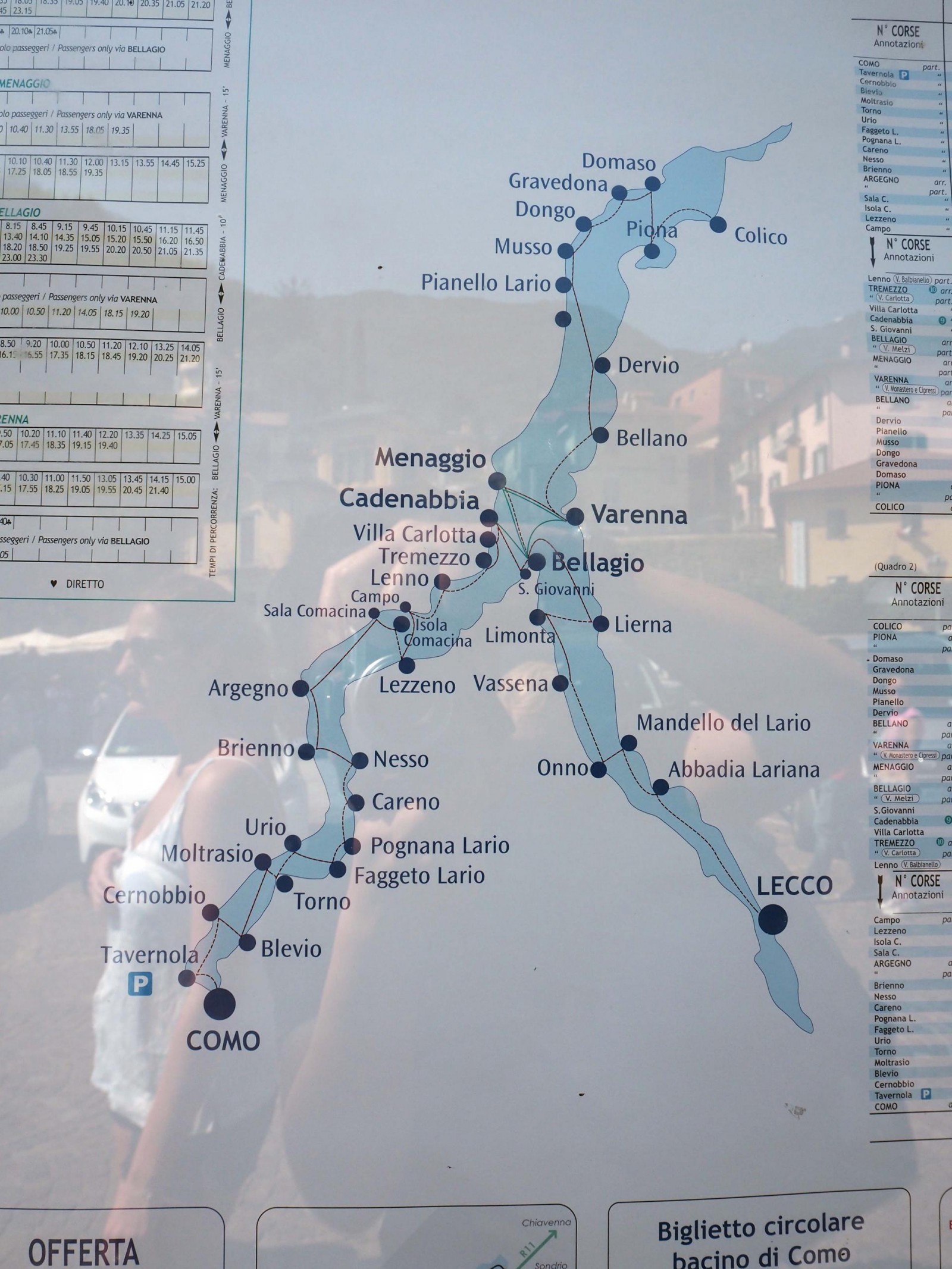 We wanted to go to Bellagio. It is right in the middle of Lake Como. Take a train from Milan Centrale to Varenna. Follow the signage when you alight to get to the jetty. They do sell tickets for different towns in Lake Como but if you do not have much time, just go to Bellagio like what we did, it is a very attractive town. Get the return ferry tickets and do take note of the  ferry and train timing back to Milan. The train runs every hour so if you miss it, you will have to wait at a boring café for 1 hour for the next train.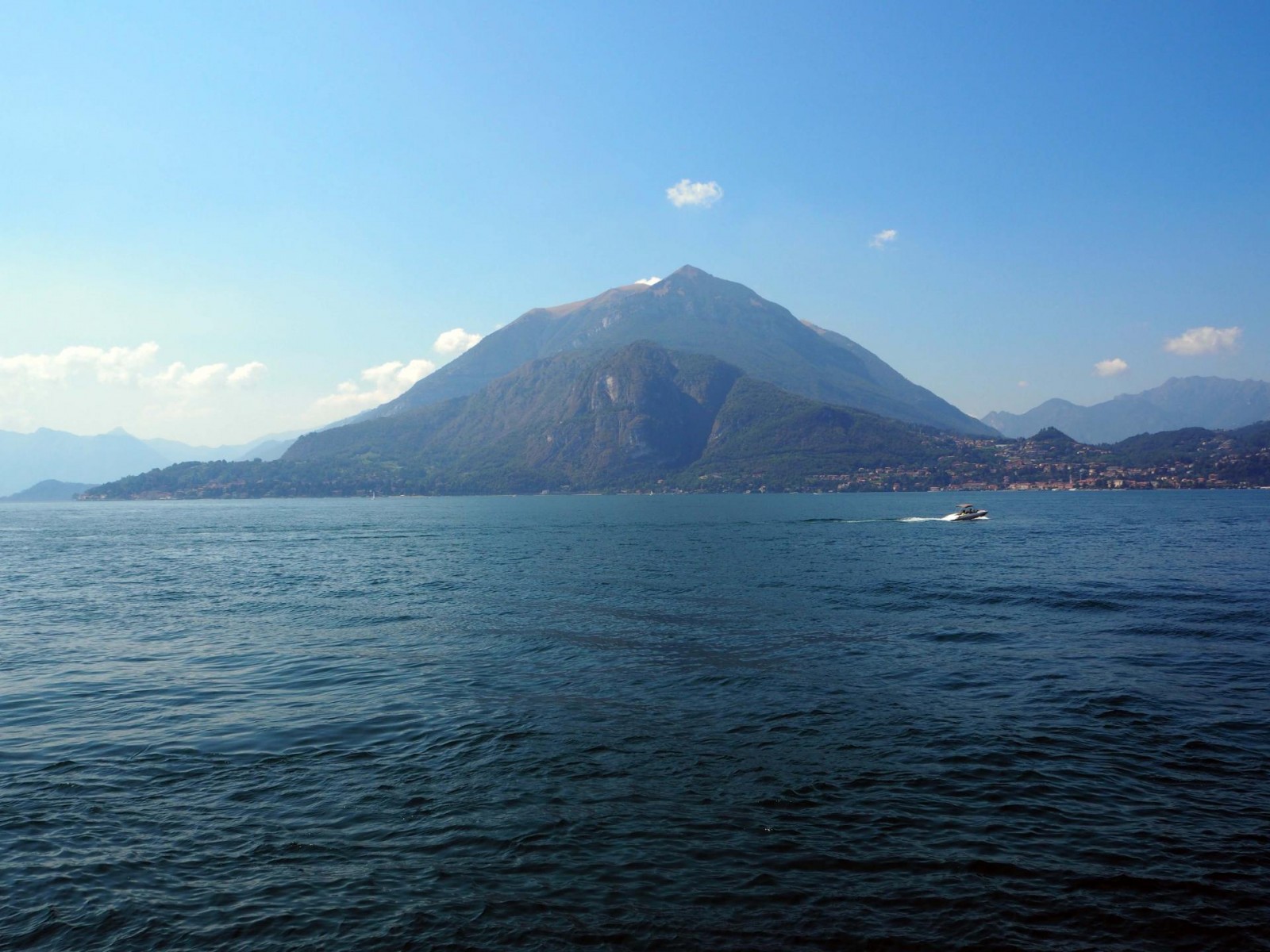 We spent 3 hours in Bellagio. Many tourists and souvenir stores. You can also get a decent meal at the Terrazza Metropole, located within Hotel Metropole. They served very nice pasta. I ordered a Seafood Linguine (not on the menu but I requested for it) and it turned out to be very yummy. Tasted like our Seafood Hokkien Noodle. Hahaha, maybe I missed Singapore food too much.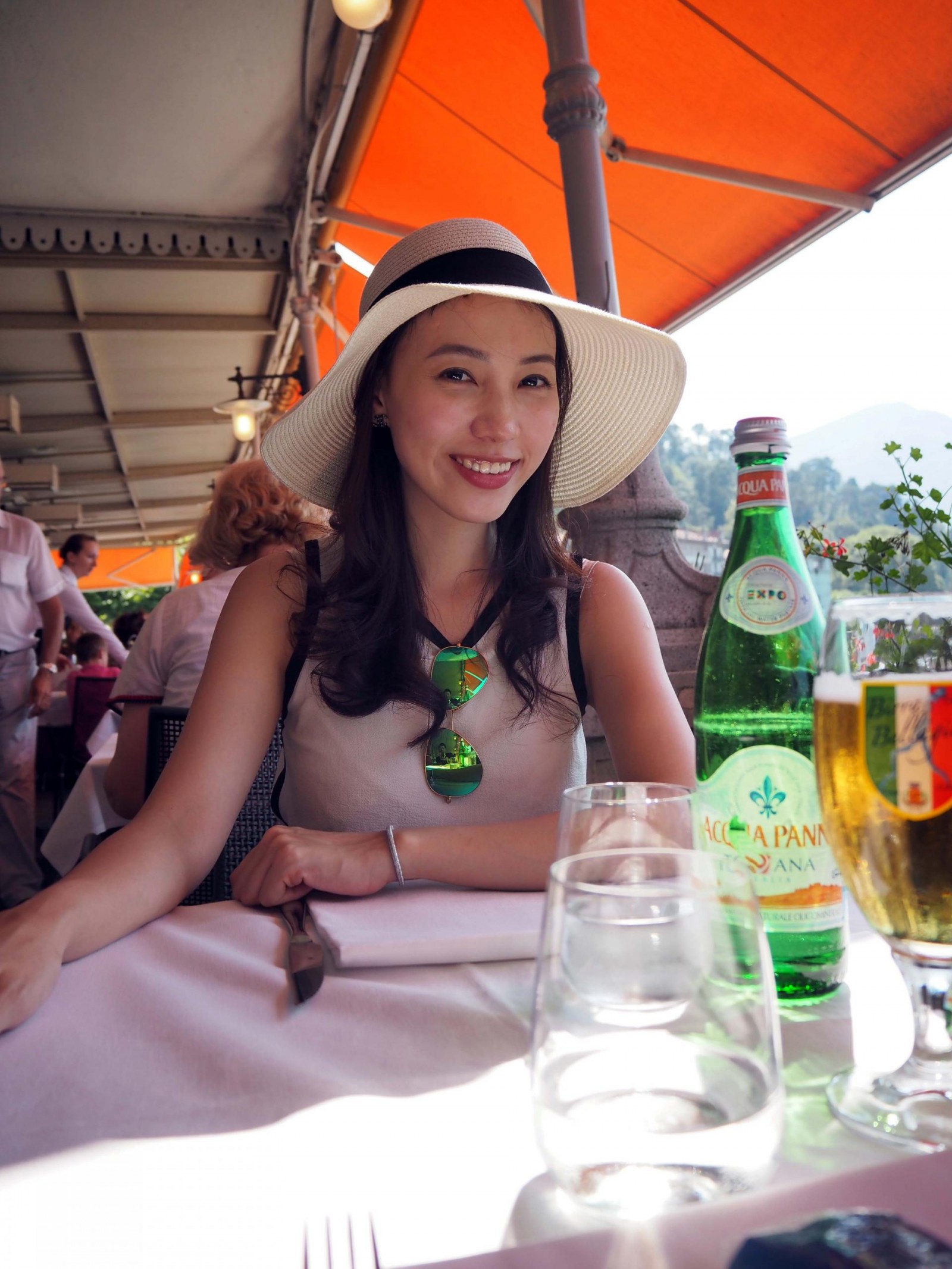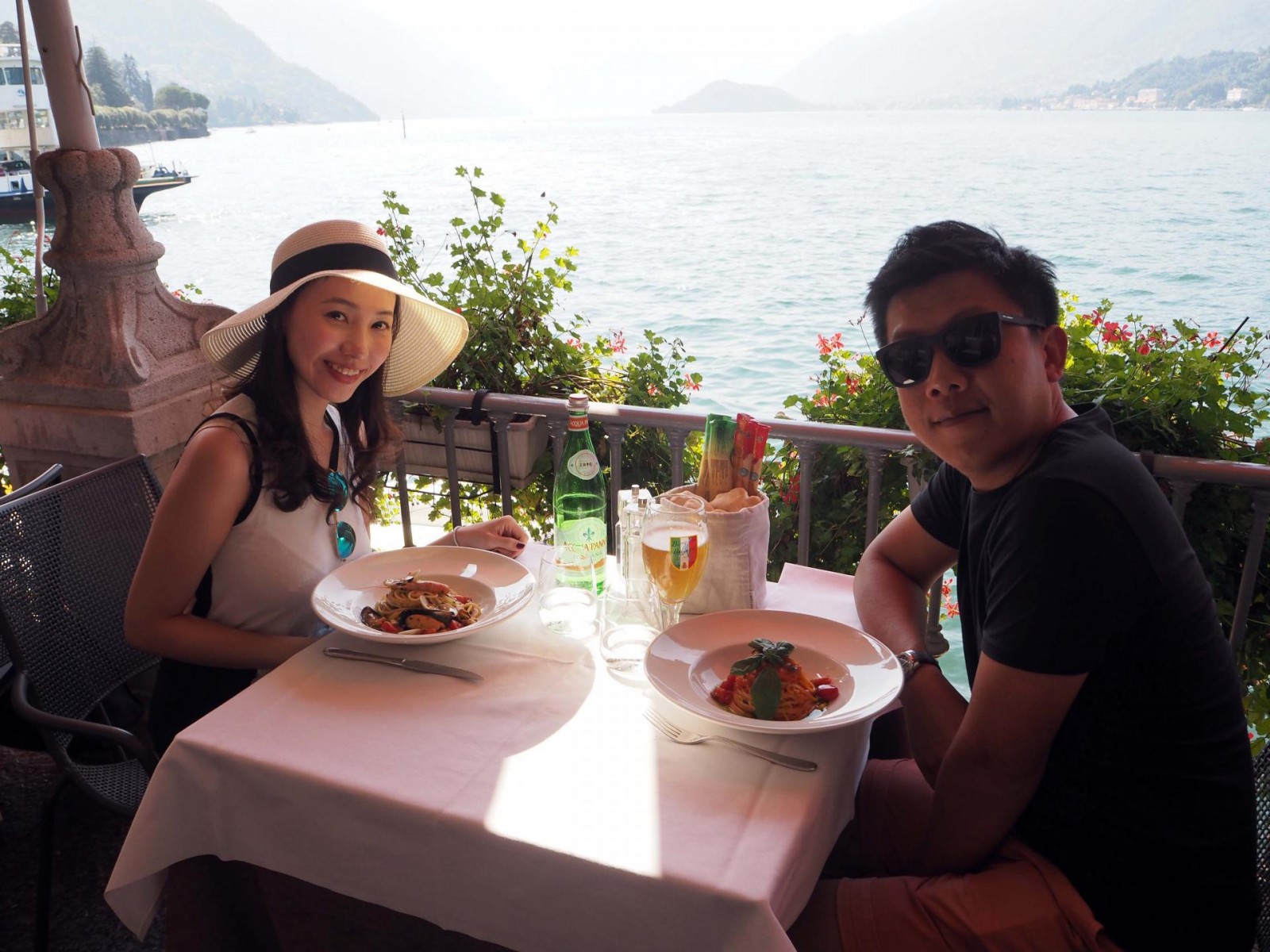 You can visit the church and the villas, they are open to public and those were one of the attractions in Bellagio.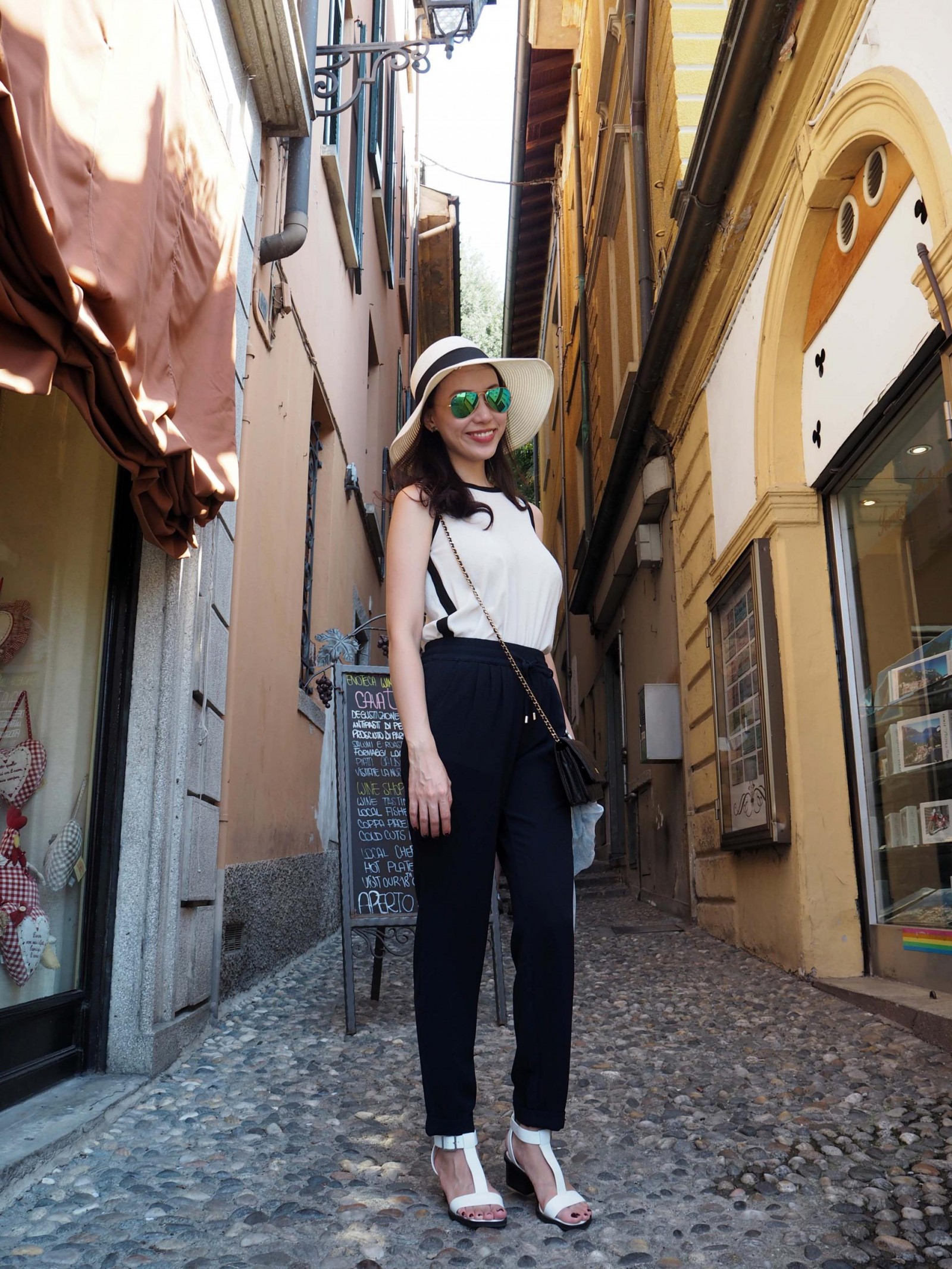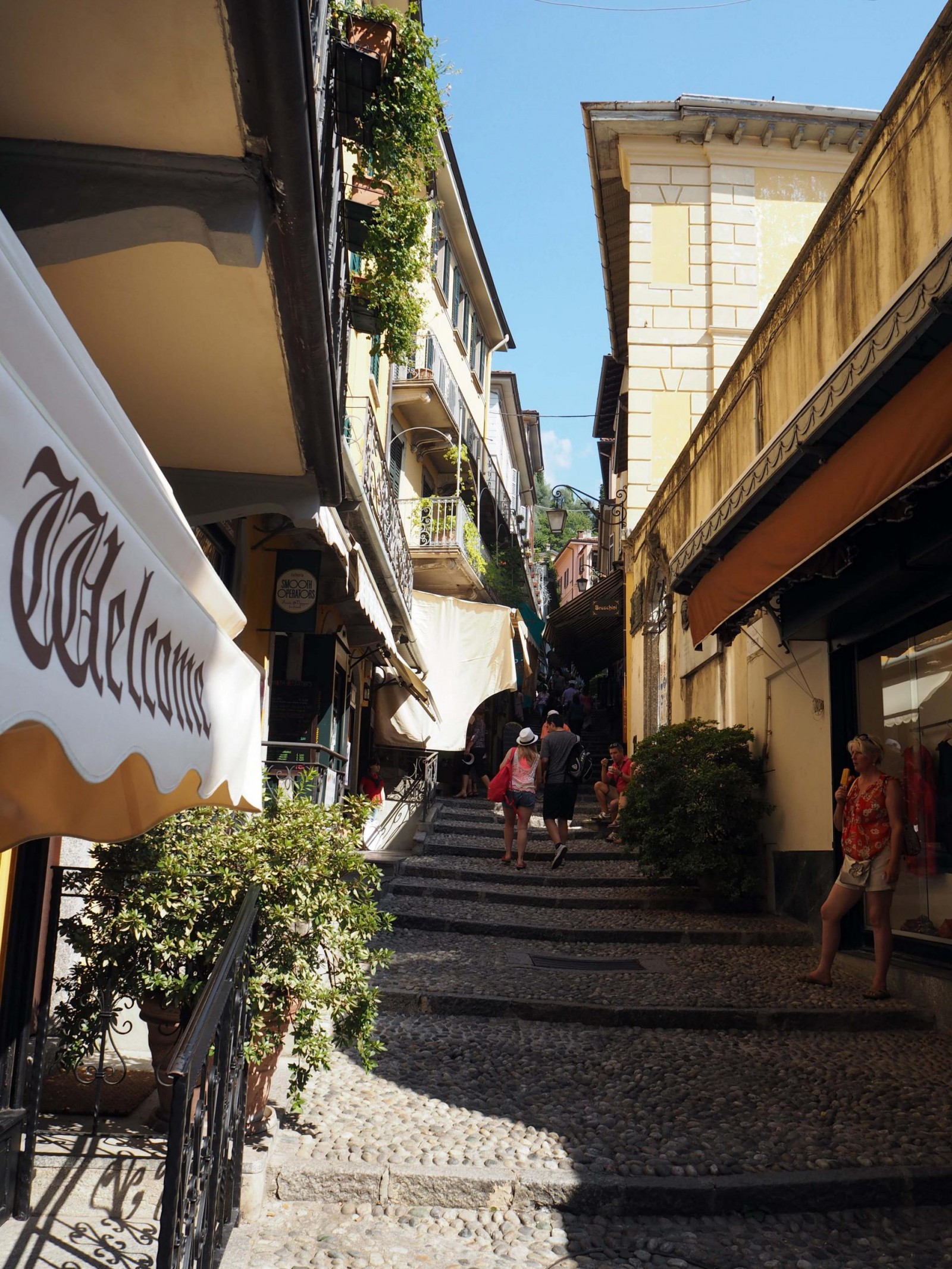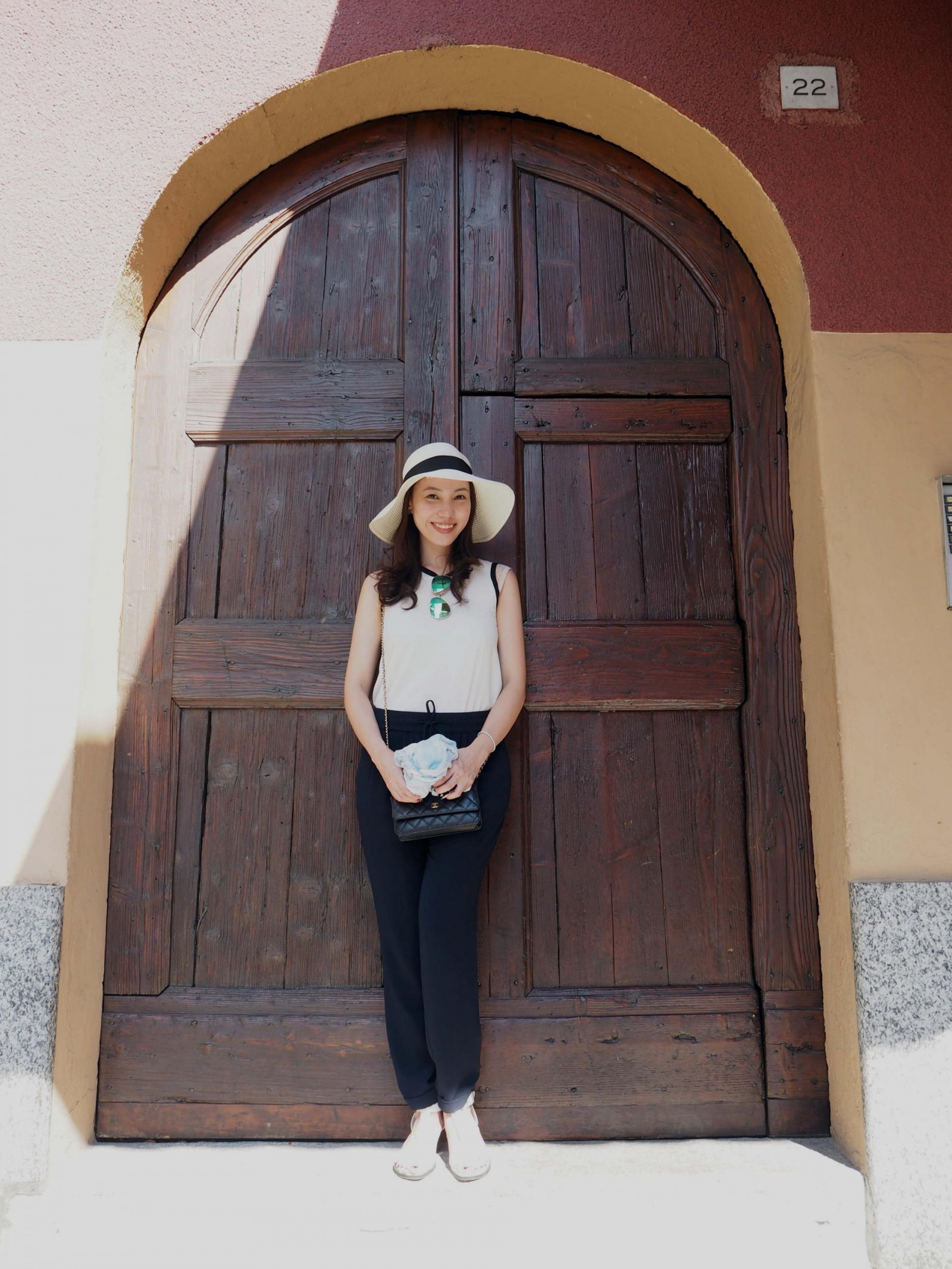 We returned to Milan at almost 7pm. We had a drink at the rooftop bar of our hotel and watched sunset amid the tall buildings of Milan.  For dinner, the hotel staffs recommended a restaurant right next to our hotel. Decent meal, super huge portion. Please do not order a pizza and pasta at the same time unless you are a big eater as we struggled to finish.
We went back to pack our luggage as we need to leave early the next morning. I planned to reach airport 3 hours before flight as I have heard horror stories about the VAT refund queue.
Day 3
Going home!!!! After a long 16 days holiday, we are finally heading home to our babies!!!
Taking a taxi from Milan central to Malpensa airport cost around 100. We headed straight for the VAT refund office once we were at the airport. I have never seen a longer queue at any other airport. I have to admit that they have improved the overall system. You just have to ensure that the items you are claiming refund for are with you as the officer may require you to show them before they are agreeable to refund. You can choose to have credit card refund or cash. We opted for cash (in euros) refund. They will stamped the forms and mailed it back for you. For items that were already refunded like those we got at The Mall, the officer will stamped and you have to mail it back at the postbox right beside. You can politely check if they can help you to mail it back as I did that and my officer agreed but Kel's officer rejected him and asked him to mail it himself.
There were 3 different offices. This was the headache part. Most of the items we had were under Global Blue but we also had items from Premier Tax (Chanel and Saint Laurent uses Premier Tax). We had to queue twice. We actually split up to queue at the 2 offices.  We also had refund forms from our UK purchases where we needed the custom officer to stamp and we had to mail back.  There were no clear instruction given. Finally when I reached the Premier Tax office, they told me I needed to go to another area to let the custom officer stamped those Non Italy refund forms before I can mail the UK refund forms. I was like "C'mon, I am not queuing again, my flight is departing in an hour." The officer allowed to me return to her once I got the stamp from the other custom office.
So….. I went to the other side. The custom officer made me show him my purchases!!!! I was controlling myself not to lose it with the  custom officer. I got 3 full luggages and I had to look for my UK purchases. Lucky the night before I anticipated such a scenario and I packed my stuffed properly. The irritating part is when I returned, the officer did not even looked up. He just stamped my forms! Arrrghhhhh…
I then rushed back to Premier Tax counter and got the staff to help me to stamp and mail the forms back.
Kel was still in the line at Global Blue counter when I was done with Premier. Global Blue's line was at least 5 times longer than Premier. When it was almost our turn, we saw the Singapore Airline ground staff coming to check if anyone was on our flight. He told us we needed to do our check in immediately. We were panicking like mad.  Then the irritating part came again. The Global Blue told us that we need to get custom stamp for the Hermes Clic Clack bangle. Only that item. I then rushed to the custom again….. I went to another officer this time because I remembered the unpleasant experience I had with the other officer earlier on. The other officer was nicer but the sad part was she told me she needed me to bring the bangle through the immigration as they needed to make sure I will be bringing that item out if I am going to claim a refund for that. I seriously do not know why only that item. It was not the most expensive item.  No choice, I dug out the bangle and quickly went to check in. The ground staff reminded us repeatedly to go straight to the aircraft. We had 40min to departure. We went past immigration and searched for the refund office inside. Kel requested me to get some stuffs at duty free for his friend while he is getting the refund.
For Kel, there was again a lonnnnngggg queue. After queuing for awhile, he realized he was really running out of time. he politely asked a Philippino couple infront of the queue if he could go first because of our flight time. The couple was very obliging and wanted to let him go first. The Chinese lady behind the couple then insisted Kel could not. He tried explaining to her but she insisted she was also rushing for flight. So Kel ended up queuing again.  For myself, the queue at the duty free was pretty long too. Once done with payment, I rushed to the gate.  At that point I thought I was at most 10 min away from my gate. I was shocked when I realized there was another immigration area that needed to be cleared. The queue was long and before it was my turn, I was 3 min away from my departure time. I called Kel and asked him if he had reached the gate and if so please get the staff to wait for me. I was really thankful because the ground staff came over to the counter and asked to let me be cleared first. Both the ground staff and myself were sprinting to the gate. Honestly at 1 point during the sprint, I wanted to give up but the ground staff kept turning around and pushed me "Ms Sim, just a little more in front."
I reached the gate pale like a ghost. I was glad I took Singapore Airline where the service from air to ground was impeccable. I believed I would have been left behind if it was other Airlines. I know it was our fault to be not mindful of the time but Singapore Airlines definitely lives up to her standard of going the extra miles for passenger.
Moral of the story: Go to the airport 4 hours before flight. Malpensa Airport tax refund has one of the craziest queues. Packed your luggages so you will know where to locate the item if you are unlucky enough to be asked to show the items.