My darling Alexis turns 3 today,  penning my thoughts on this post made me realised how fast time flies and soon my little feisty Alexis will become a young tenacious lady (a figure that Hubby and I always visualized Alexis would grow up to be). Every time I looked at her, I am very thankful to have her in my arms. The fact that both Alexis and myself almost could not make it during delivery made me treasure my girls in every possible way. I had got a complication when I was pregnant with Alexis that I almost delivered Alexis at 14 weeks.  Yes 14 weeks! I was pushed into an emergency surgery to stitch me up and then put on a strict bed rest for a good 22 weeks.  When I finally delivered Alexis at 35 weeks, I had an uterine rupture which the doctor told me both of us could have died.  I was truly thankful to my gynae for pushing both of us out of the operating theatre safely.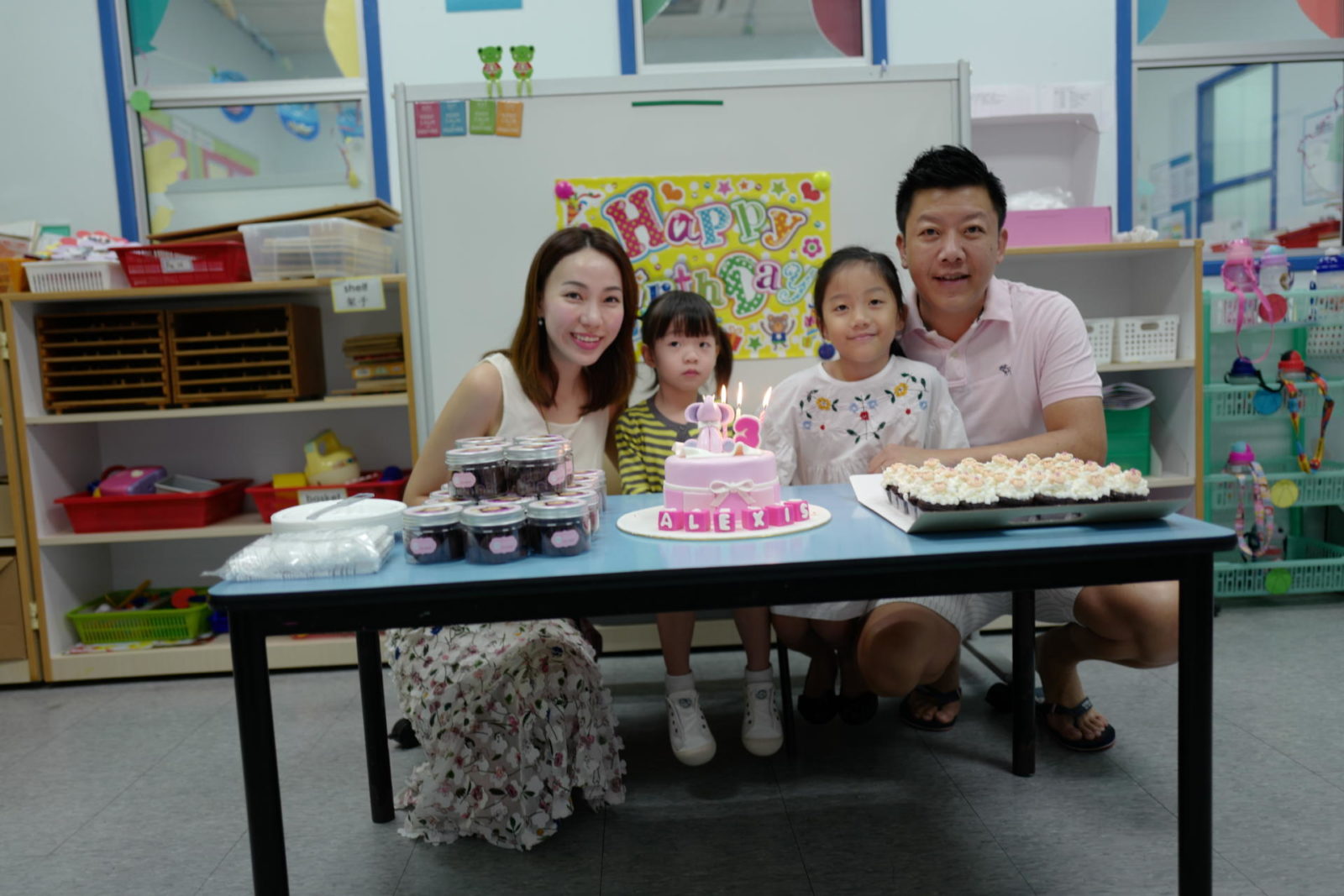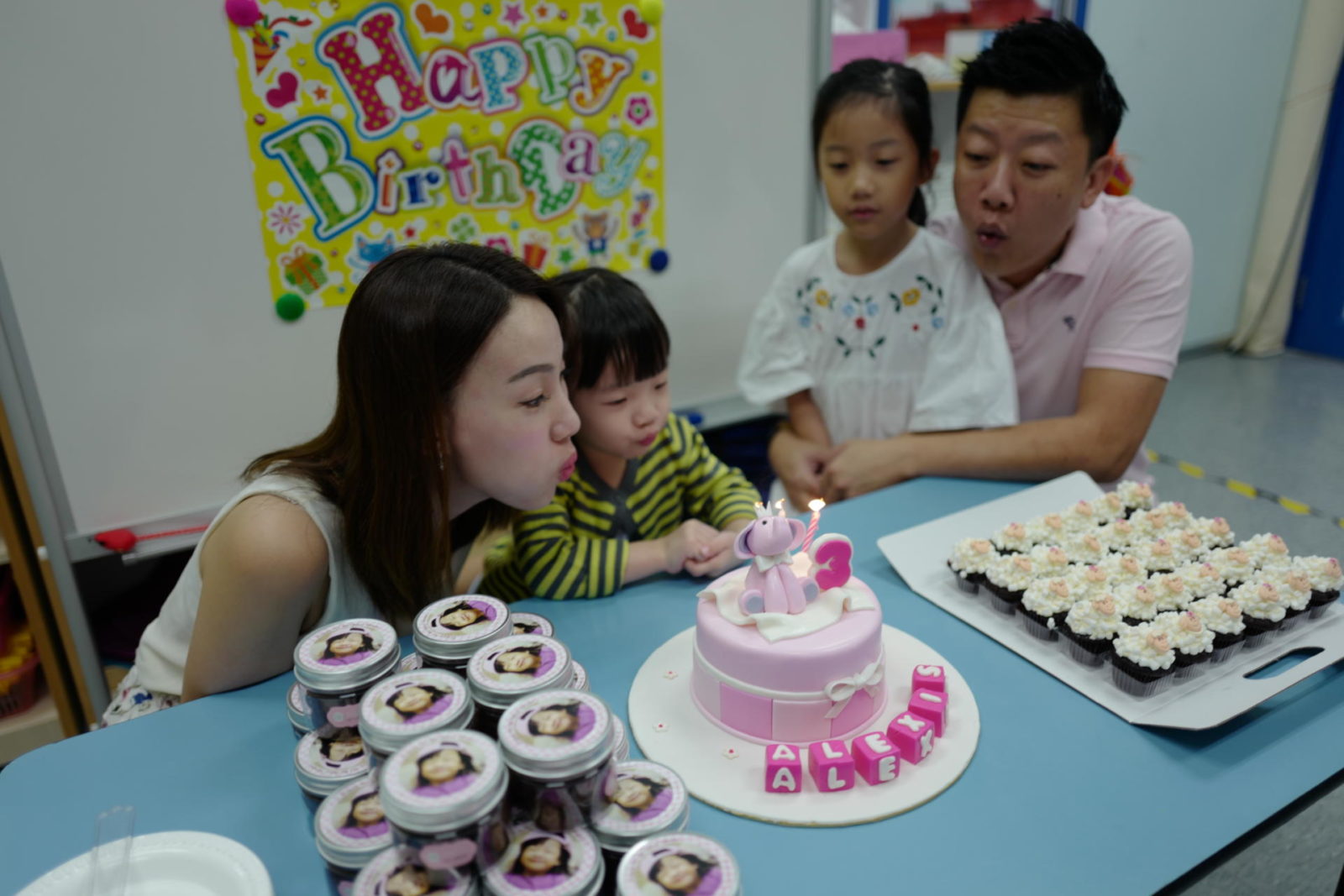 On this special day, I would like to write a short Birthday note to my girl.
Dear Alexis,
Happy Birthday!! Thank you for coming into my life. For teaching me how to fight hard for something that I yearned for. For making me believe what love at first sight is and for completing my life.
You are such a pain to care for as you are always so demanding and persistent in whatever you wanted.  But that is also something I am really proud of you for; your courage and tenacity. You made me take back my words when I told everyone around me that I have absolute control over my children as each time you kicked up a fuss, I would quickly find the easiest way to make you calm down. That had never happened to your sister, Lauren.  There were many times I hoped you would grow up fast and be independent so I did not have to run over to your room every night just to calm you down from the nightmares or thunders.  Yet, I often cried myself to sleep thinking about the day you will grow up and Papa will walk you down the aisle. I am sorry if  I had spent lesser time with you compared to your Sister as I believed your Sister needed more 1 on 1 time with me for her school work. Maybe because of that you are much more independent than her.
I love you Alexis, very very much.  Please continue to be that little baby whom surprise me each and every day and thank you for giving me the best 1095 days (and counting) in my life.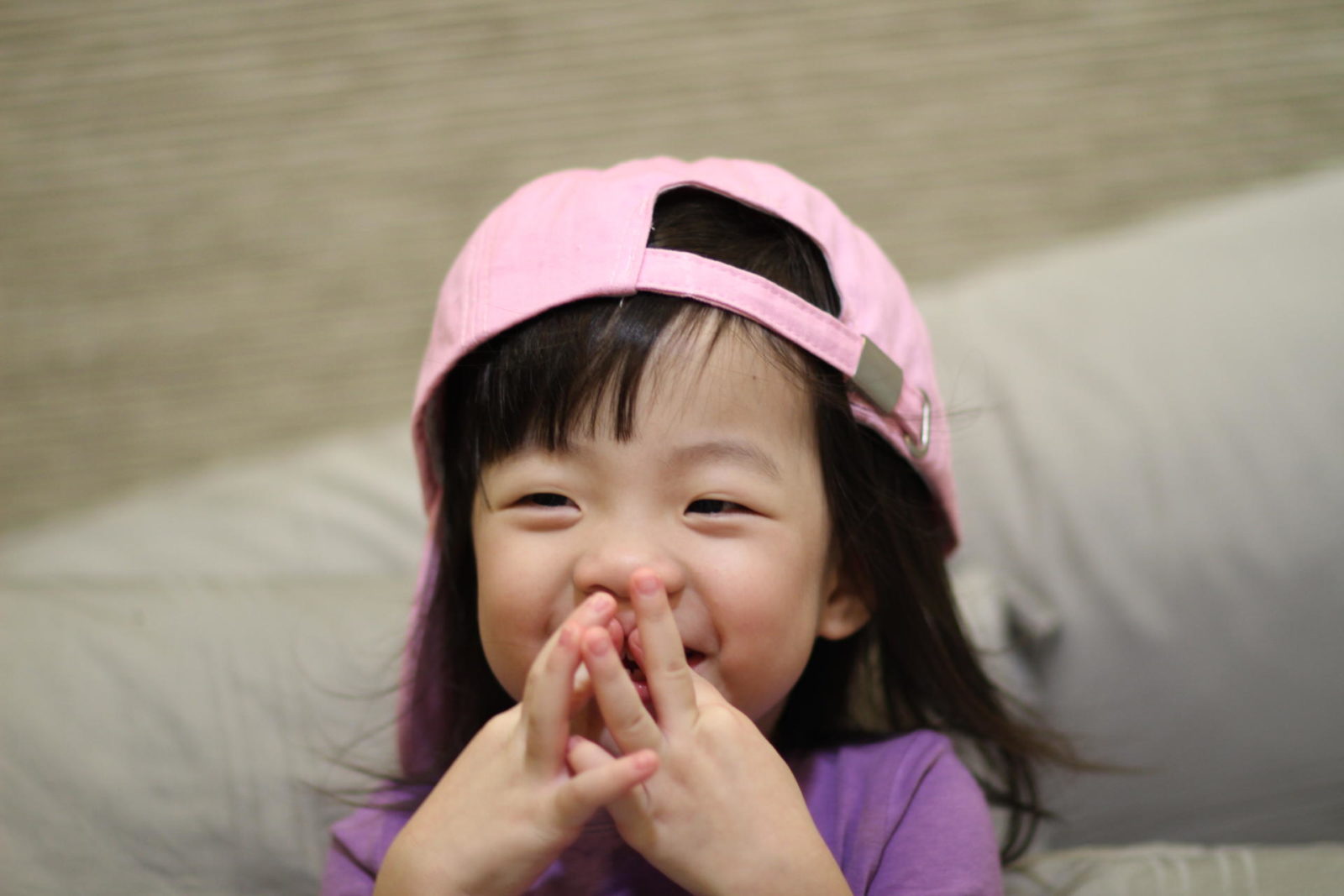 Love,
Mum
As I got really caught up with work, I told myself that this year's birthday celebration for Alexis would be just a simple family and school celebration for her.
Here were the highlights of her birthday celebration at the school:
We celebrated slightly earlier as we were going away and her birthday was actually during school holiday.
A special mention to Sweetest Moments for helping to solve this busy mom's woes. I got my cakes, cupcakes and customised cookie (as goodie bag) from them. Glad to know that they are Halal-certified as there were other religious students in her class and all the bakeries were yummy!! Do opt for the surprise M&M chocolates in your cake as the children from Alexis' class loved it!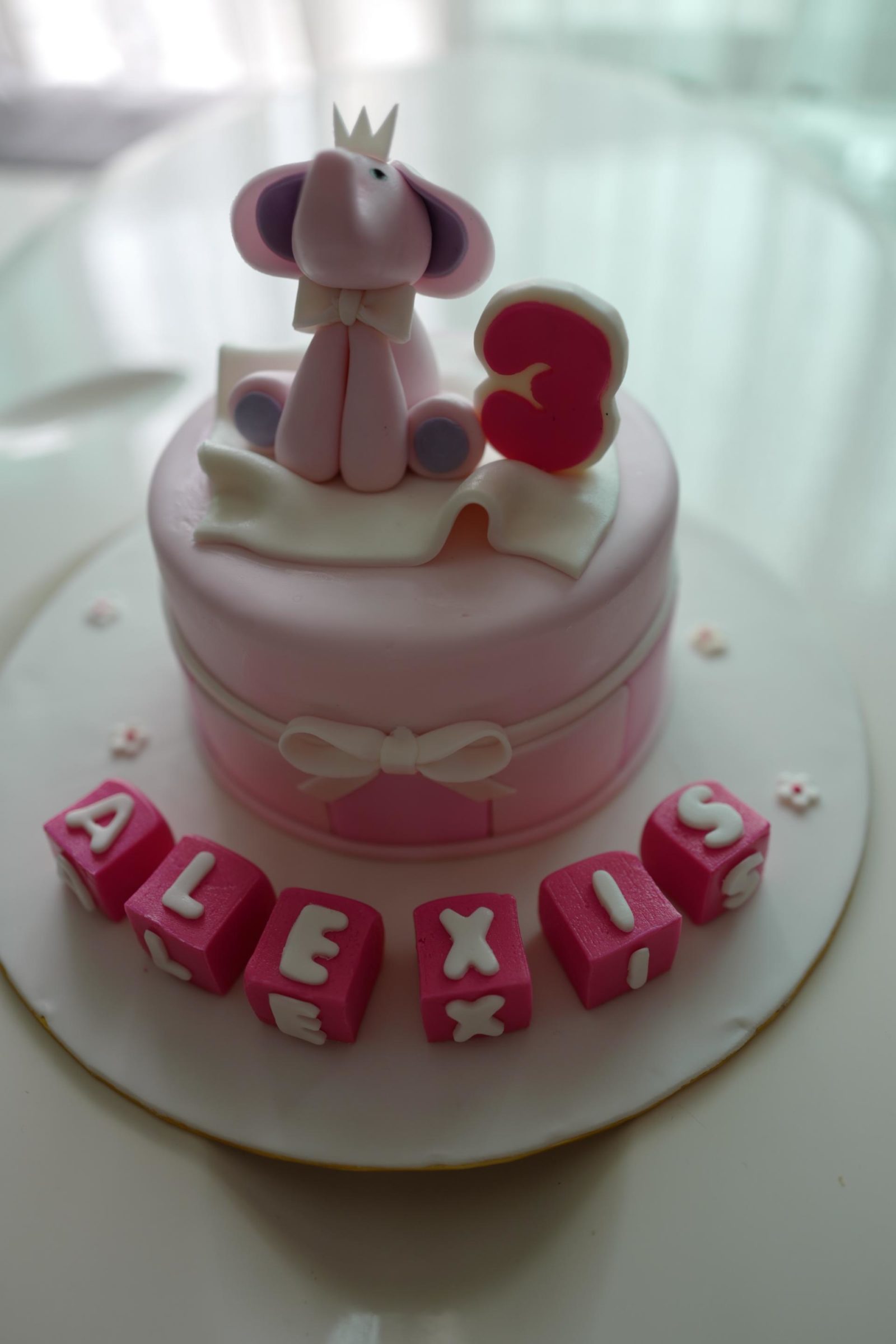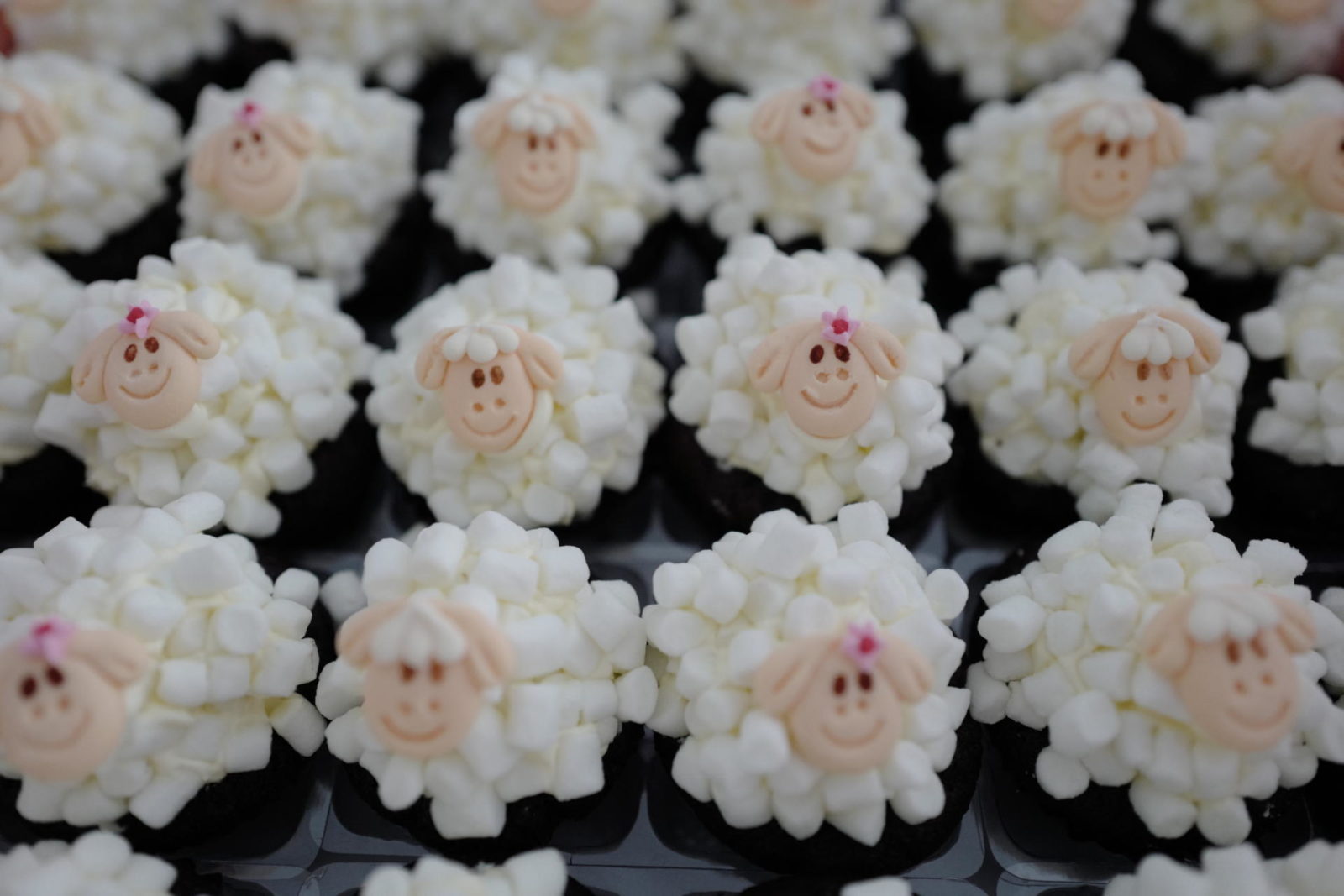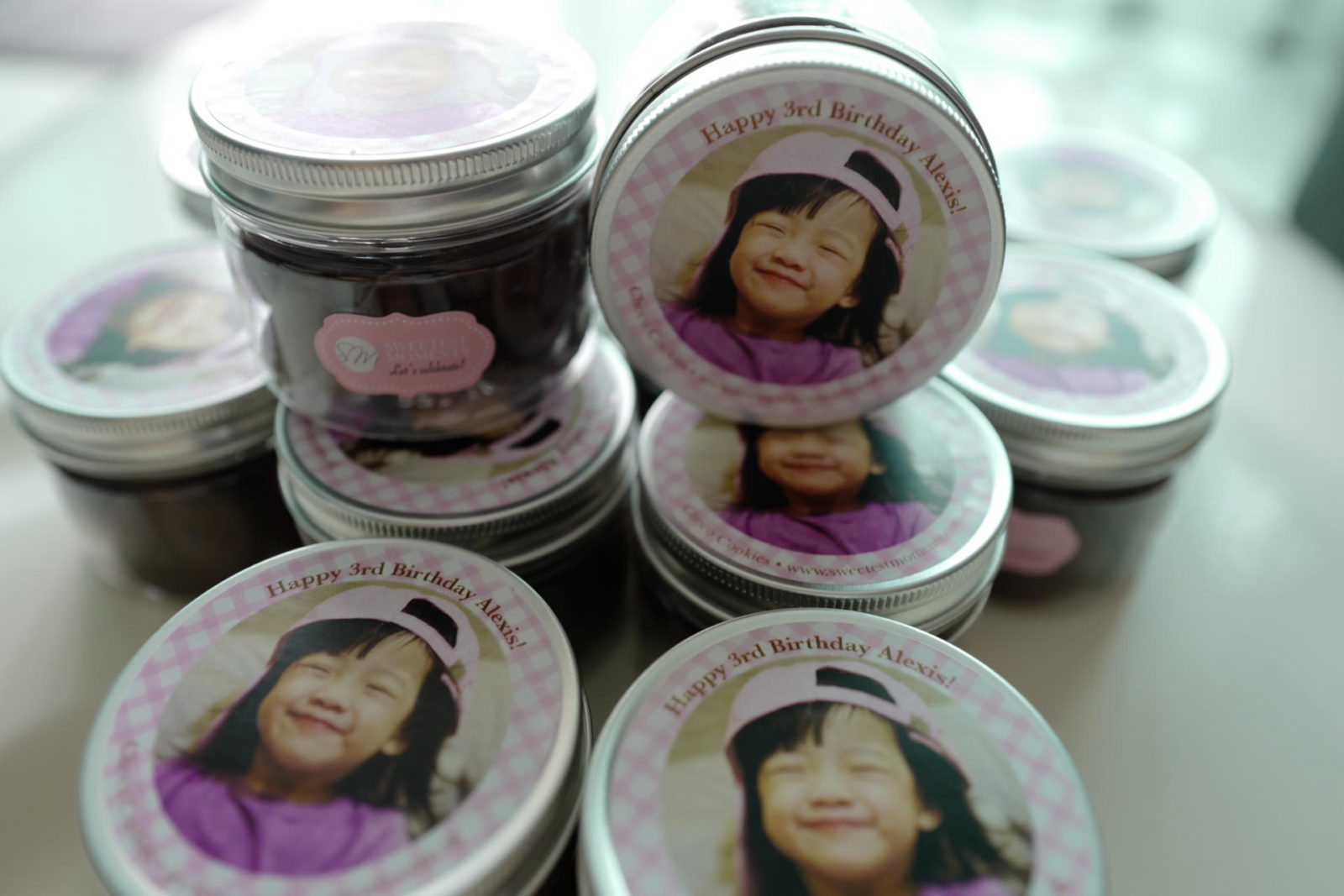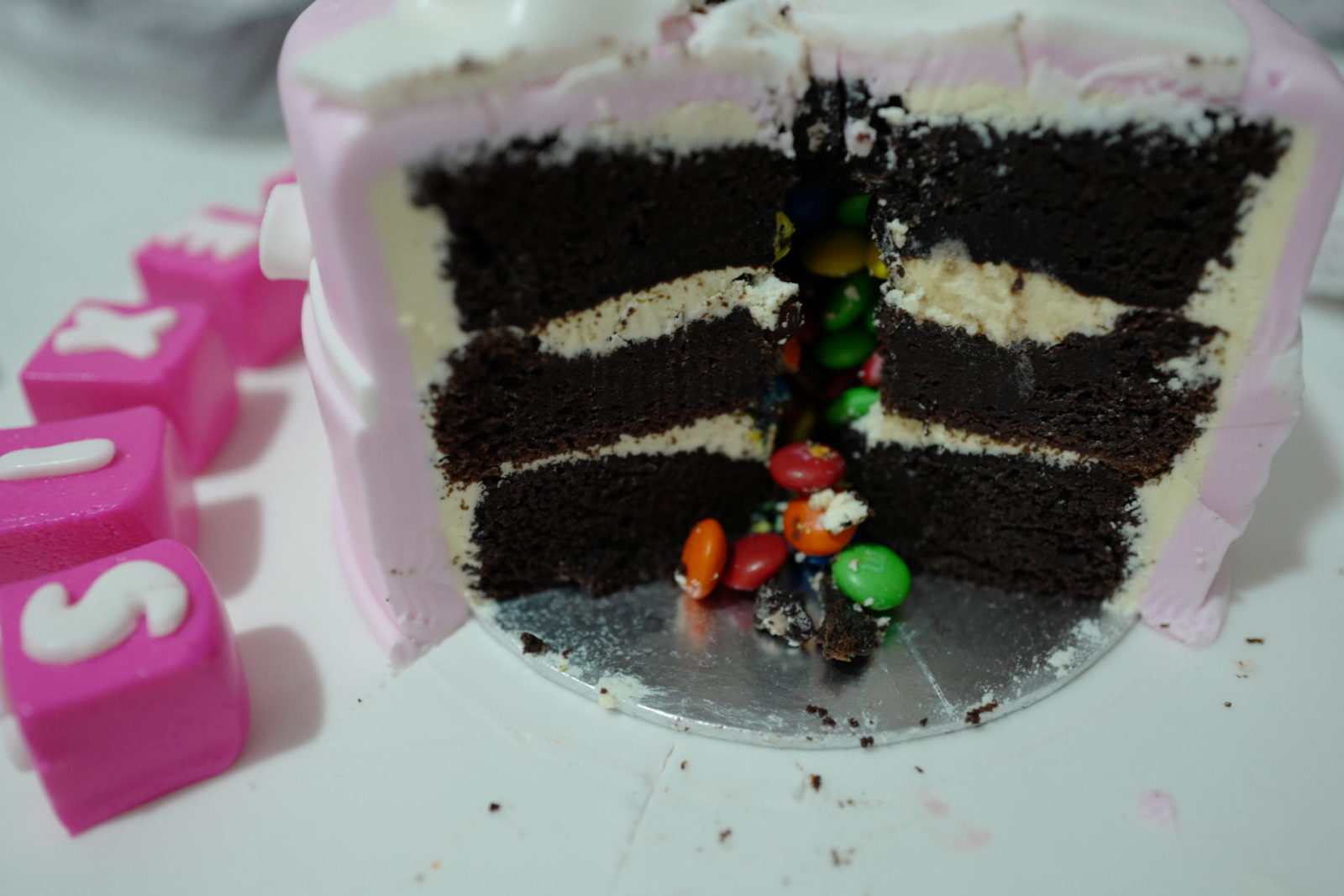 We got the personalised cookies as gift for the goodie bags. Grandma and Great Grandma loved it so much that they took half of what I had prepared to give them away. LOL.
Sweetest Moments has just launched 3 new premium flavours for their Celebration Cookies – Melting Butter, Velvety Brownie and Cocoa Marshmallow, and is having a launch special! From now till 4 Dec 2017, standard cookies label is at $5.20 per tin (U.P. $6.50) and personalised cookies label is at $5.90 per tin (U.P. $6.90). T&Cs apply. For more info, visit www.sweetestmoments.com.sg.
*Products from Sweetest Moments were sponsored but all reviews are non biased.