School holiday is here and if you are thinking of ways to bond with your child, perhaps I can share about our recent discoveries with One Faber Group?
Our visit to Sentosa was coincidentally tied with the time of our Faber Membership renewal. I was pleasantly surprised to be informed that the membership is now digital! Yay to 1 lesser card to clutter my already "filled to the brim" aunty wallet.  https://www.onefabergroup.com/faber-licence-membership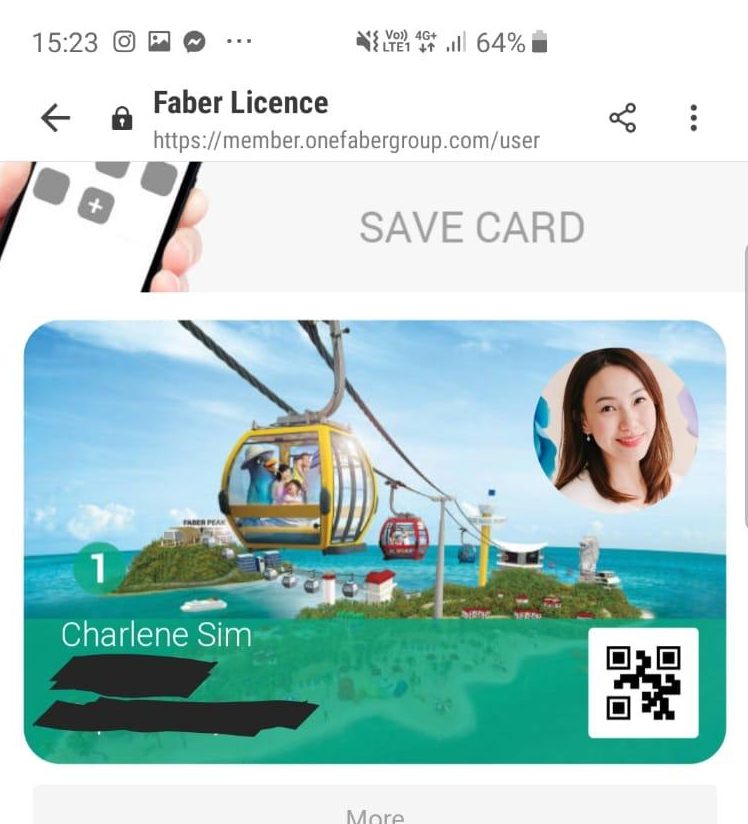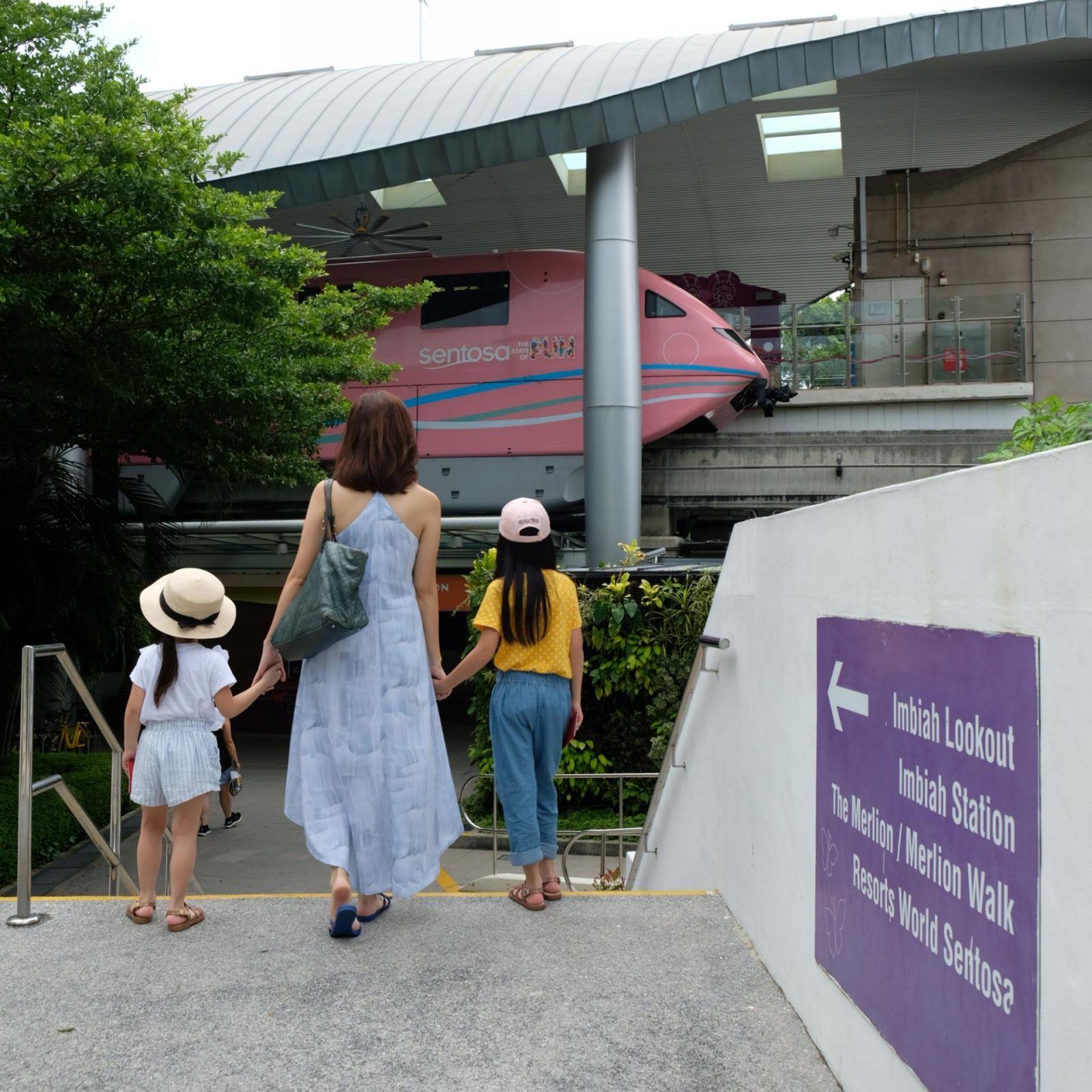 Thankful that despite being a little red dot on the world map, Singapore has so much to offer. Ask any tourist what they know about Singapore, Sentosa is probably one of the mentioned must-go places. Who would remember going to Asia Village or Fantasy Island when we were a kid? I wanted to bring the girls for a different Sentosa experience, not the usual RWS or Kidzania. Exploring Sentosa via foot, Cable Car and Monorail; the way I would explore when I was a kid. To enhance the experience, we also checked ourselves into the new Village Hotel so we could have a good 2 days to breakaway.
In conjunction to the celebration of the Singapore Cable Car's 45th Anniversary, One Faber Group came out with its Explorer Passport expedition. Pick up your Passport at the cable ticketing kiosk and start exploring the route and collect limited edition ink stamp at selection cable car station. There are 5 activity points and out of which, I have to say I enjoyed the 5 min walk to Faber Point the most. It was something that my usual self would probably skip (I am someone who would drive even if its just 5 min walk) but surprisingly I asked myself why did I not know of such a place? Ans: That's because Charlene you are a lazy bone who did not appreciate nature due to the fear of sun and insect. A scenic 5 min walk from Mount Faber Cable Car Station, we were even greeted with the sight of a Merlion at Faber Point!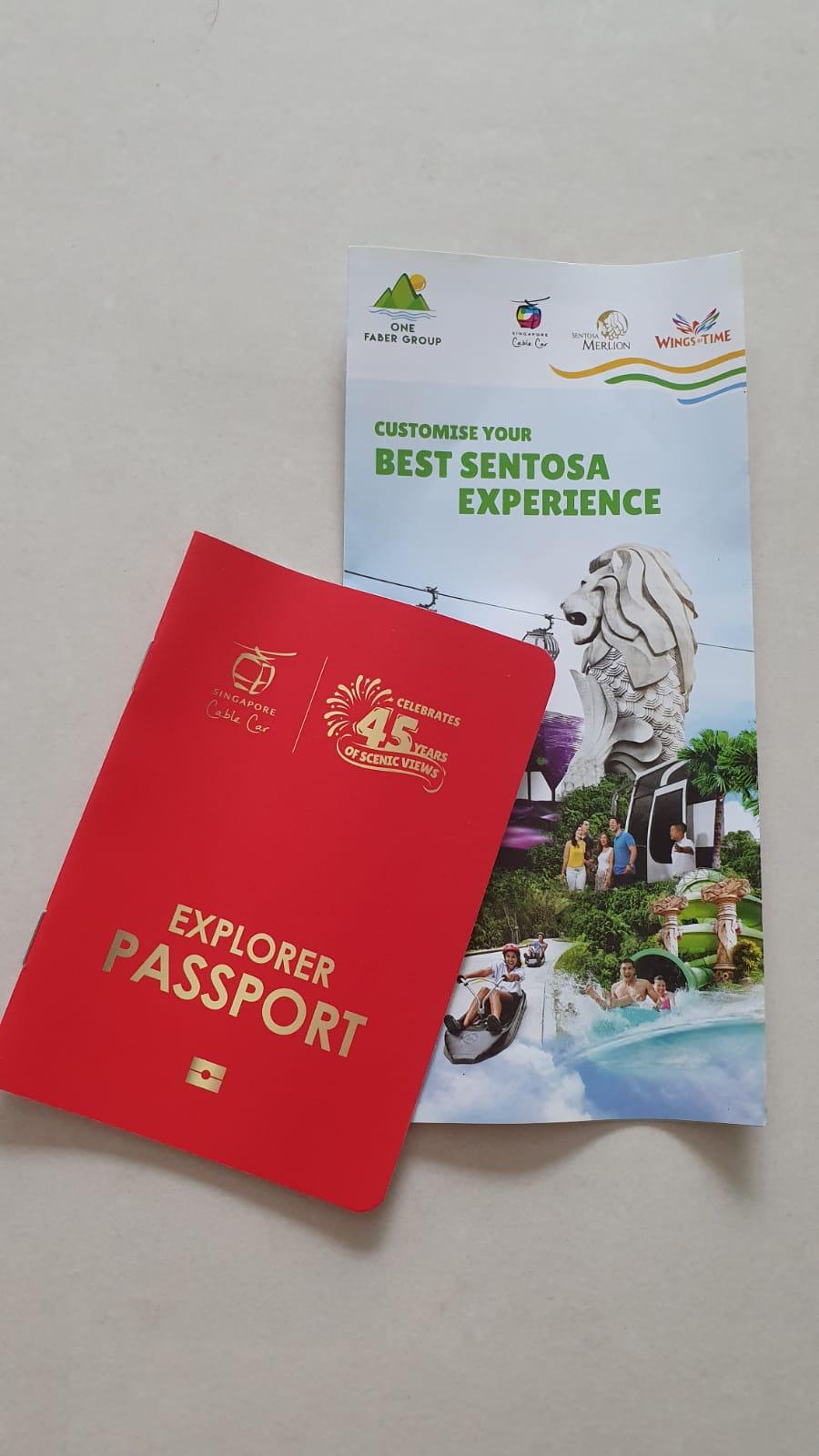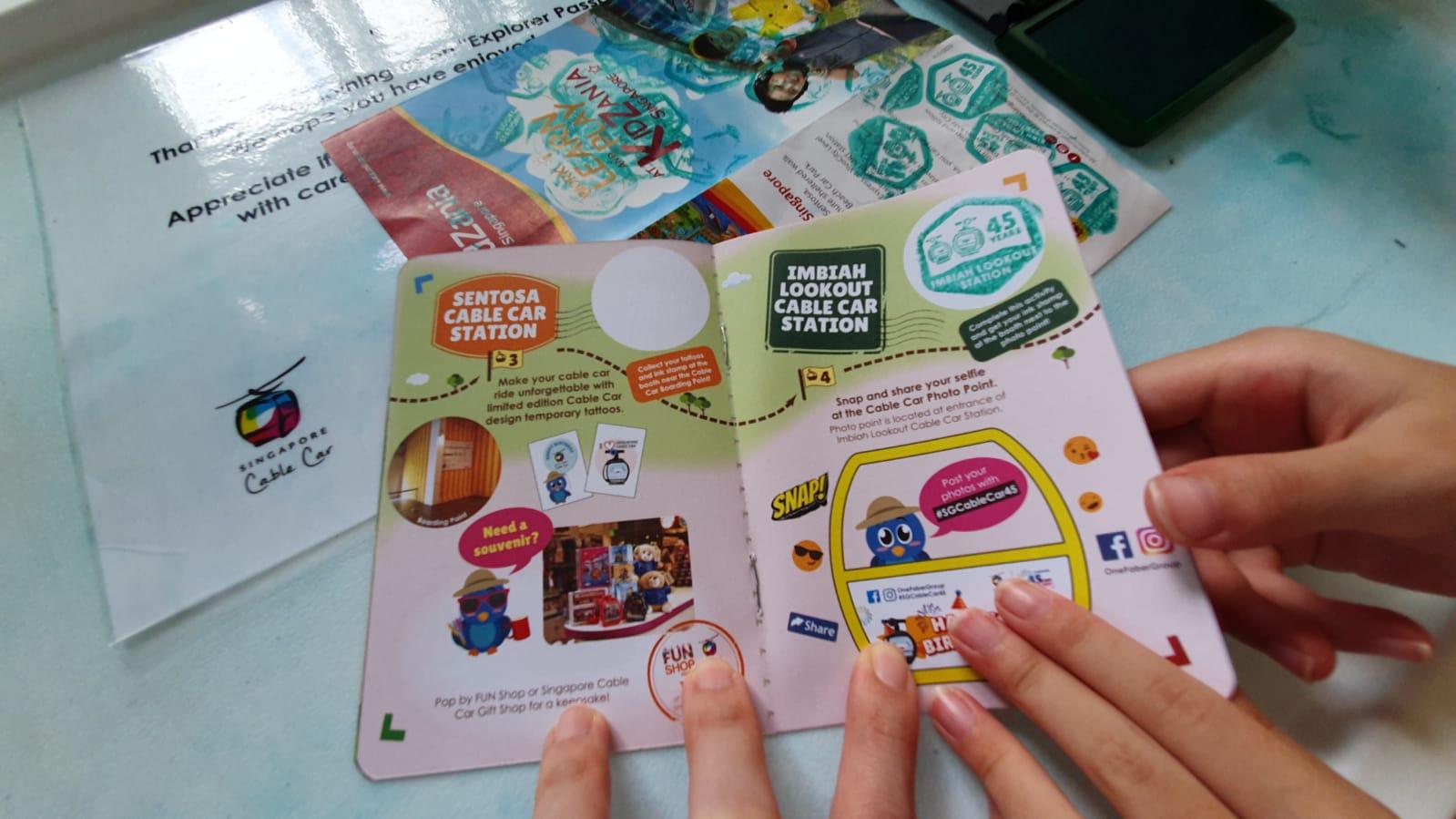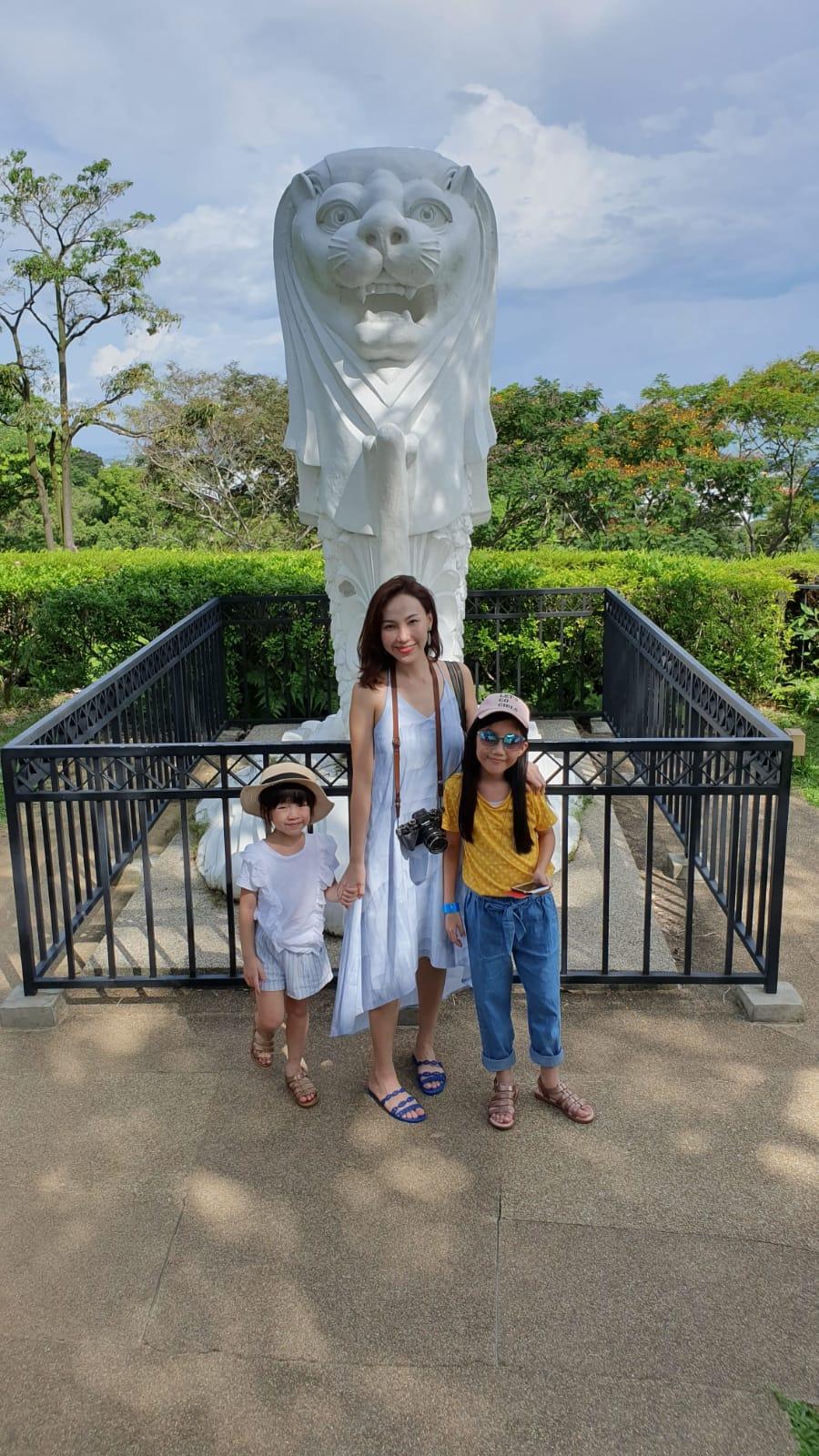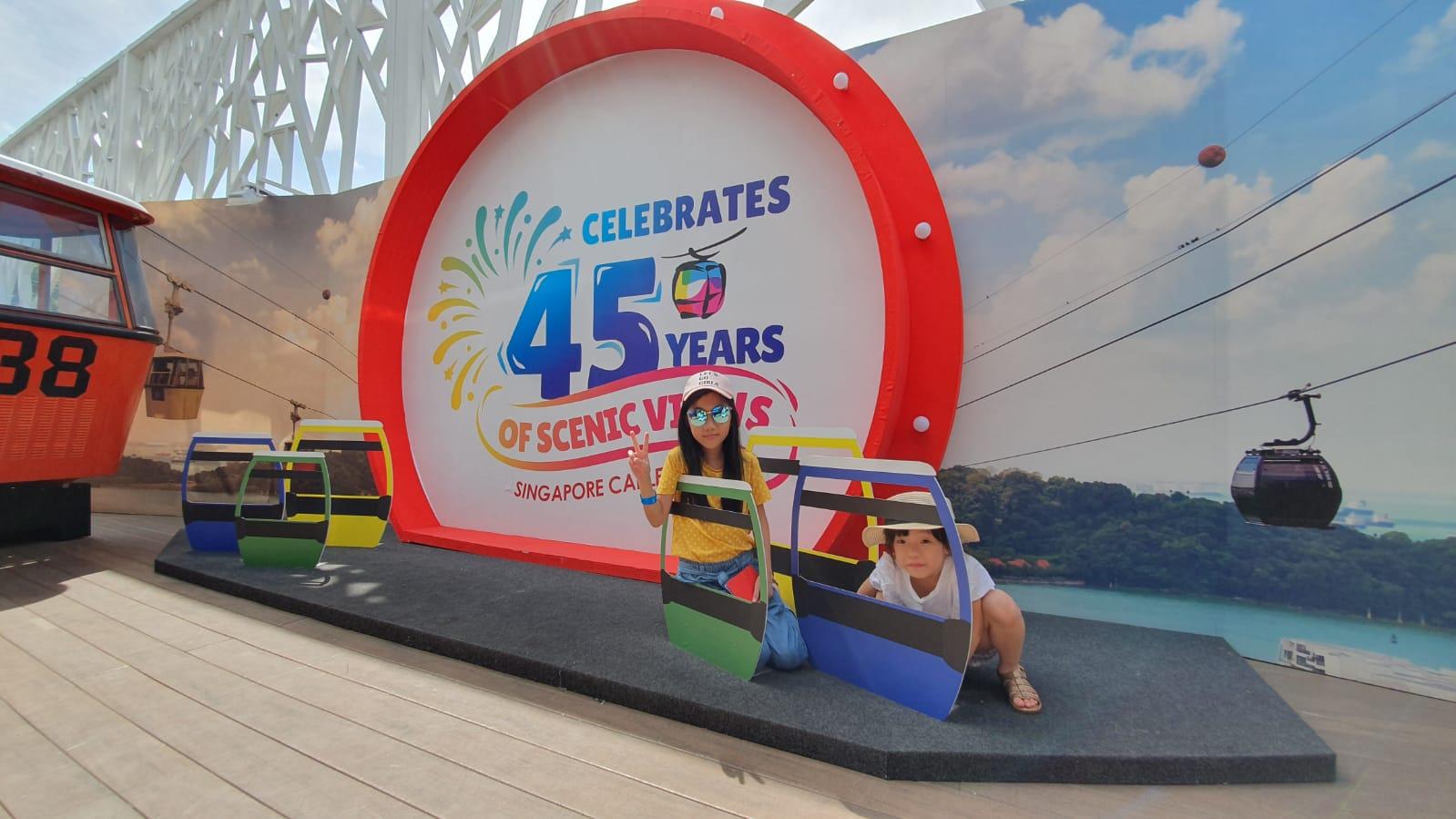 We stopped for lunch at Arbora which boasted an unblock magnificent view of the rainforest hillside. The restaurant menu had a wide selection of western and local classics. I ordered a delicious lobster laksa that caused me to ruin my Keto diet, eat first diet later. Do you know there is a new nightly attraction at Arbora? Miraculous, a multimedia night show, featuring Mira & Mirak – a pair of mighty squirrels who lived in a heart-shaped Angsana tree at Arbora. The girls really wanted to watch Miraculous as all the Cable Car staff was telling them about it. Unfortunately, we could not watch on the day we were there as there was a private function. Nah, this gives us another reason to be back.
Family friendly dining with a breathtaking view

This lobster laksa is a must-try!
We continued our explorer adventure heading back to Sentosa Island. Admiring the Birdseye view of our beautiful island. In our current hectic life, how often do we stop and appreciate the things we have in our life. Thus when we completed the fifth activity at Siloso Point station, we explored Siloso Point with the recommendation of a tourist. How shameful? A Singaporean guided by a tourist. LOL
Siloso Point
After a quick freshen up back in our rooms, we headed back to Dusk for dinner. This was supposed to be a session planned for hubby. Sadly, he had to travel at the very last min and we did the sunset dinner without him. Here goes another, nah.. we will be back. Dusk is highly recommended for a place to chill over drinks and dinner, come around 630pm and watch the sky take in its breath-taking hues of vermillion and violet.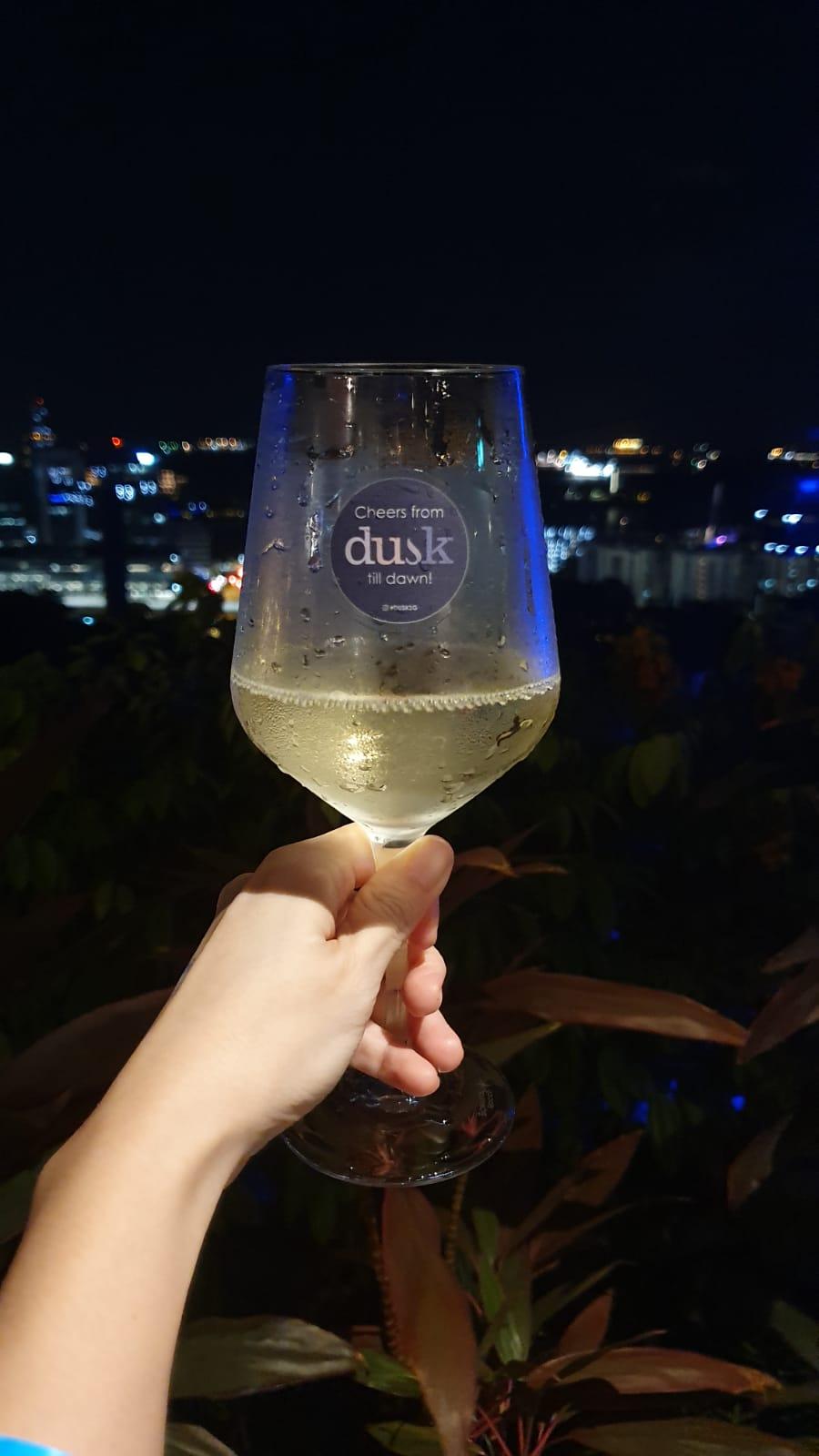 If you are thinking about where to stay in Sentosa or planning a staycation with your family. Do remember to check out the new Village Hotel which recently welcomed its first visitor in March. If squeezing in a hotel to save cost is not your style, then you will be thrilled to learn that Village hotel offers a Family Room at an attractive rate of $260 per night. (This is under their opening special) Yes 2 rooms for only $260! I think this is a steal for a hotel in Sentosa that offers great facilities and a stone throw away to all the attractions. Village Hotel is just a 3 mins walk from the Merlion Station and Imbiah Monorail Station. You can also walk to RWS from the Festive Walk. If you are a lazy bone like me, the hotel provides free shuttle service to RWS and Vivocity. They gladly provide all patrons with complimentary Monorails tickets which is valid for 3 days of activation. Who needs to travel this June Holiday when there is so much being offered in Sentosa!
Village Hotel at Sentosa
10 Artillery Avenue, #02-01, Sentosa Island, Singapore 099951 Contact No.Hotel:
+65 6722 0800
Reservations:
+65 6881 8888
Emailinfo.vhs@fareast.com.sg
https://www.villagehotels.com.sg/en/hotels/village-hotel-sentosa