November is an important month to me. November is my wedding anniversary and also Alexis' birthday.
As my hubby had planned a Europe holiday for our anniversary, I wanted to do my part to plan some nice date-nights for him too. It was also meant to part of a celebration for his victory at this year's Apex Sustainability Award.
Before I share the details of the outings, let me introduce Mileslife; it is an app which I can use to quickly earn miles on major airlines. The beauty of this app is that I can use my credit card to earn my rebates or miles even when I am paying through the app. I used the app to pay for our date-nights and you will be amazed at how many miles I collected just for these 2 occasions!
As I will be travelling to Melbourne with my family on Emirates next year, I was thrilled to find out that Mileslife has recently partnered with Emirates Skywards.  With this tie-up in place, Mileslife app users who are Emirates Skywards members can now earn Skywards Miles through dining, hotels, spas and other recreational activities with both local and travel merchants in Singapore, China and beyond. For every SGD spent, members will earn up to 5 Skywards Miles and an additional bonus based on their Emirates Skywards tier.  Emirates Skywards Silver members will earn 25% bonus Miles on every purchase, Gold members will earn 50% bonus Miles and Platinum members will earn 75% bonus Miles. To celebrate this partnership, for a limited time, members can instantly earn 200 Skywards Miles when they link their Emirates Skywards account to Mileslife, as well as earn triple Skywards Miles on all purchases via Mileslife till 30 November 2017.
Let me share more about our date-nights and the details of my Skywards Miles collecting journey:
Our 1st date-night was a dinner date at the Michelin-starred restaurant, Bacchanalia. And you know what? The restaurant accepted payment via the Mileslife app!! The staff told us that quite a few customers had requested to pay by Mileslife! Alright, I shall admit – this is no coincidence. I chose this restaurant for a reason as there was no better time to impress the Hubby and earn Skywards Miles at the same time.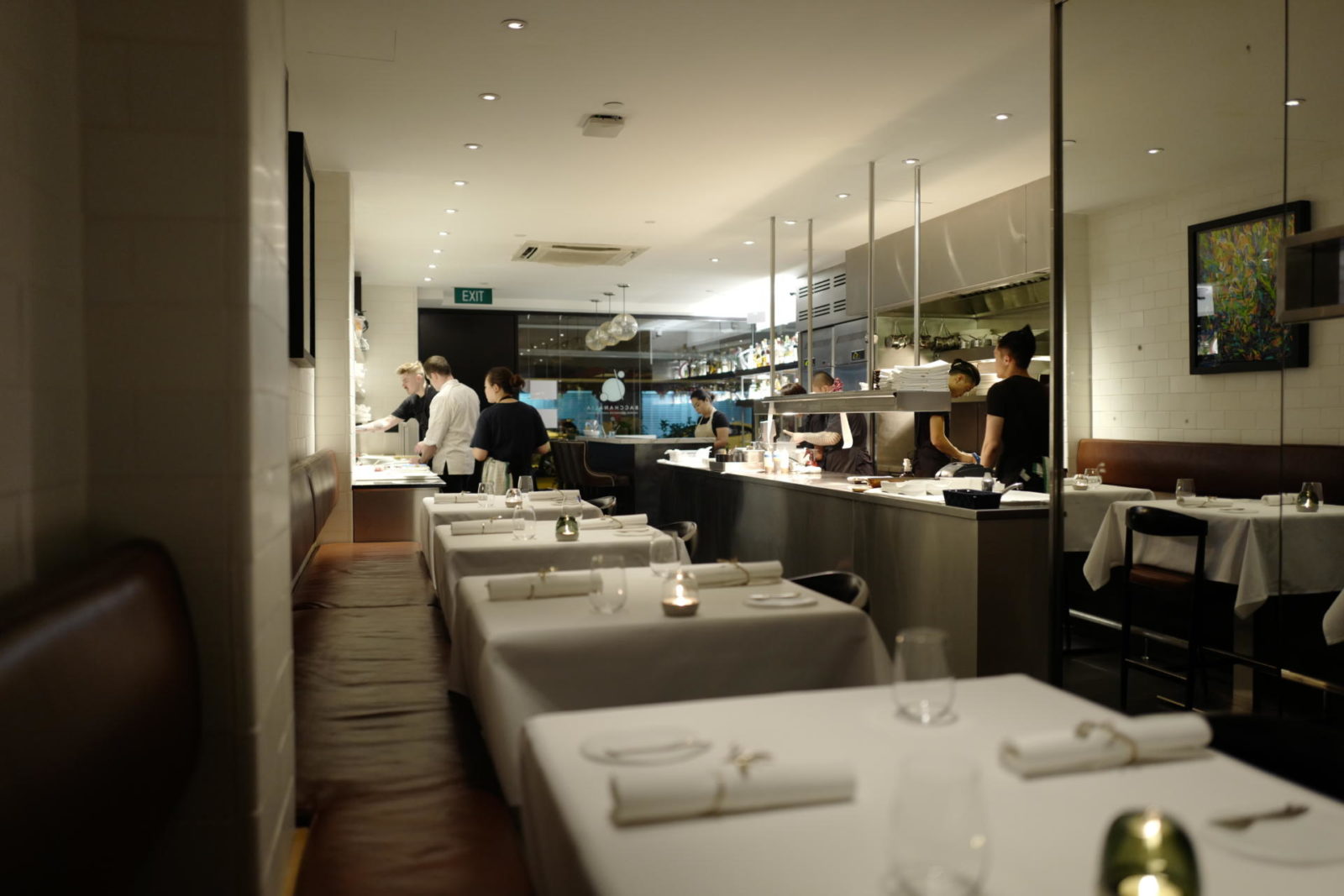 We had an eight course dinner with wine pairing for my hubby. Needless to say, the service was impeccable and the food was world class.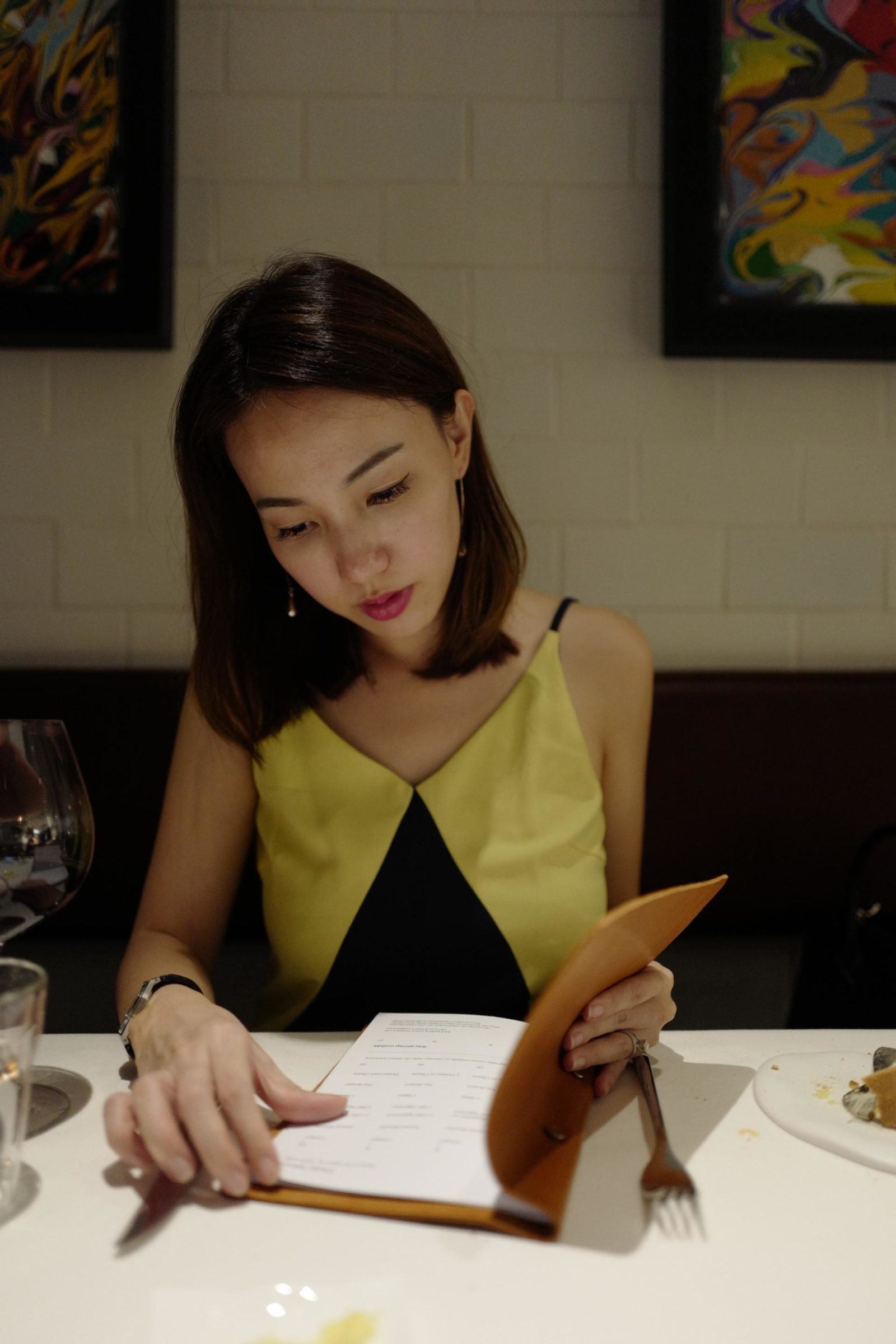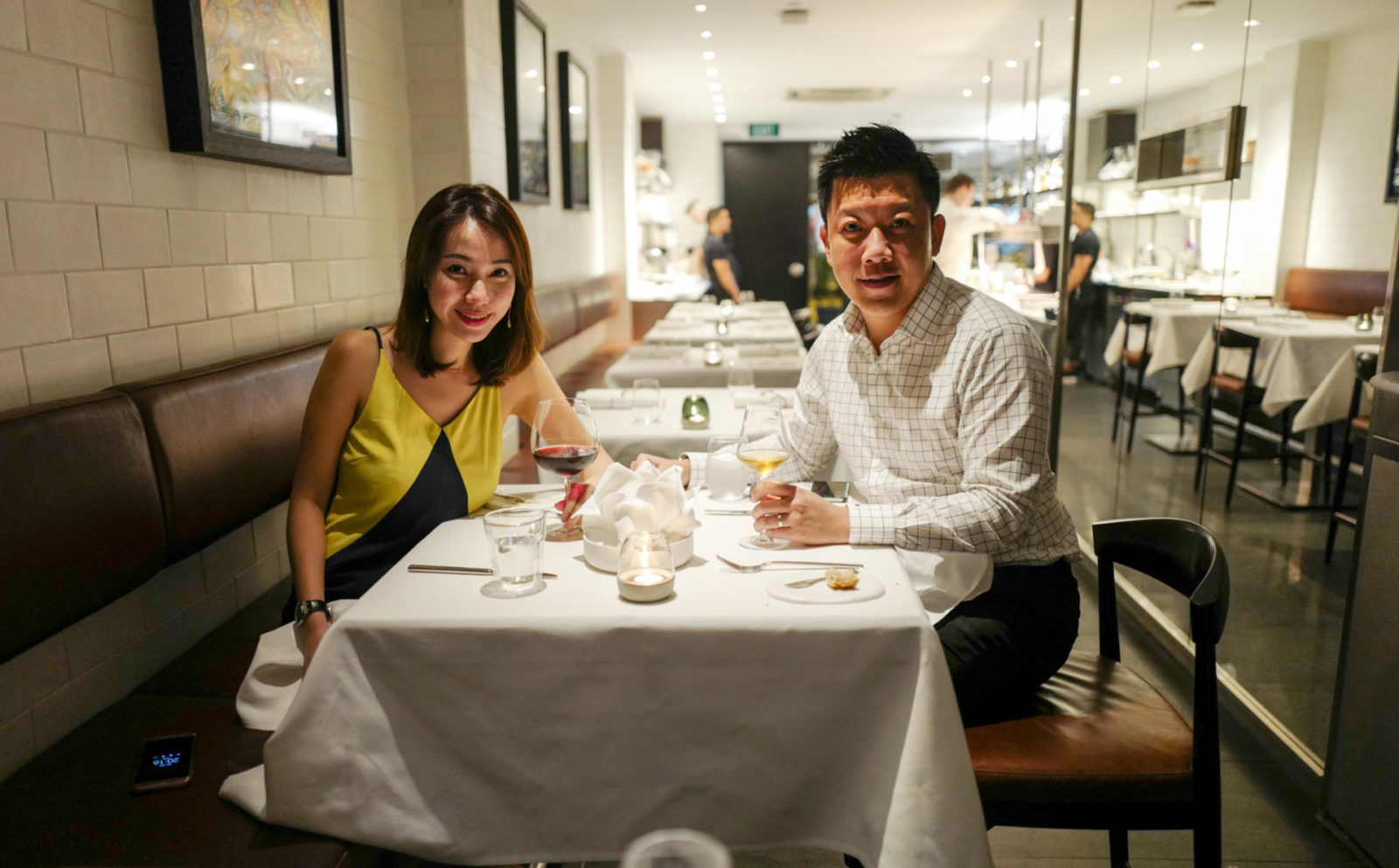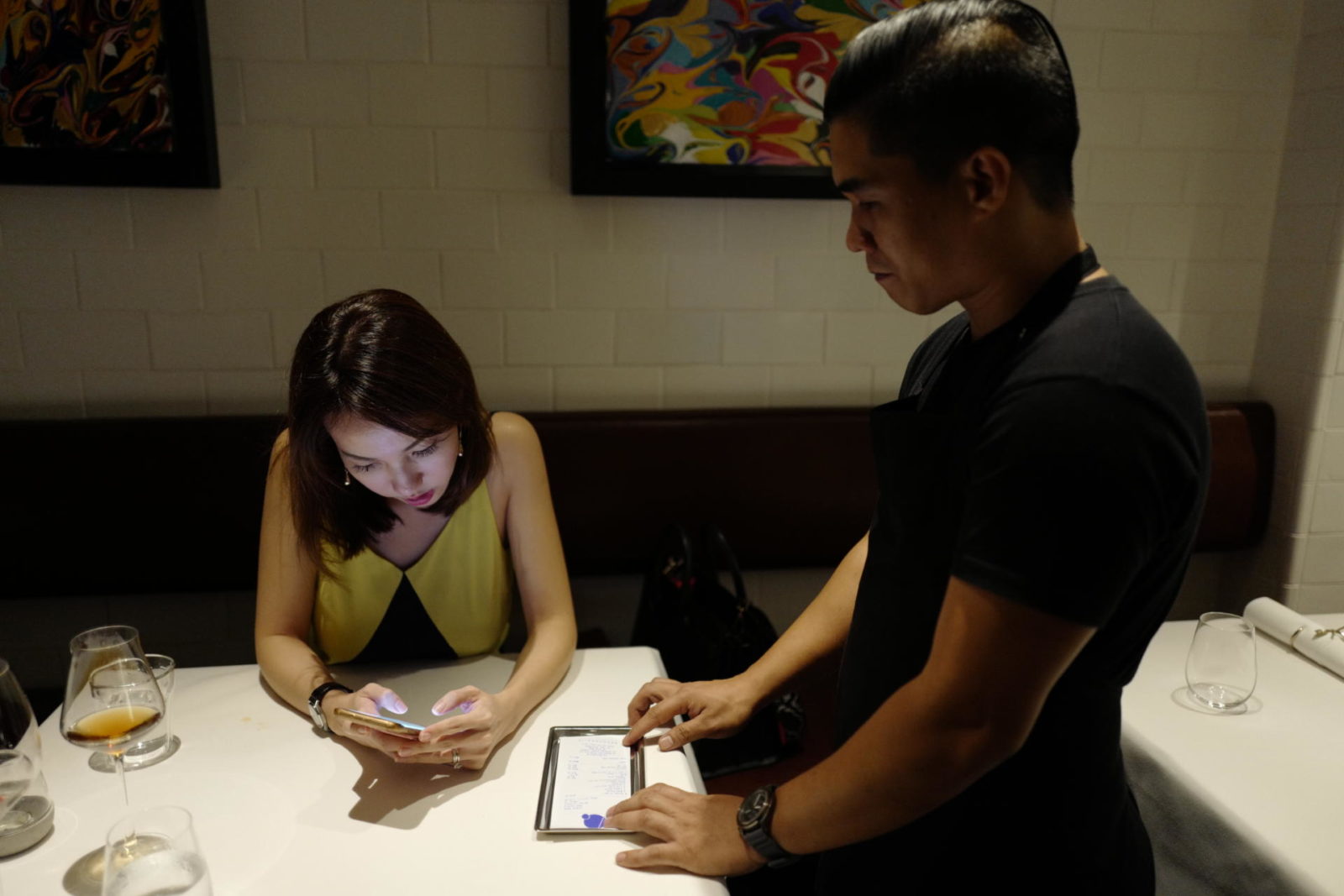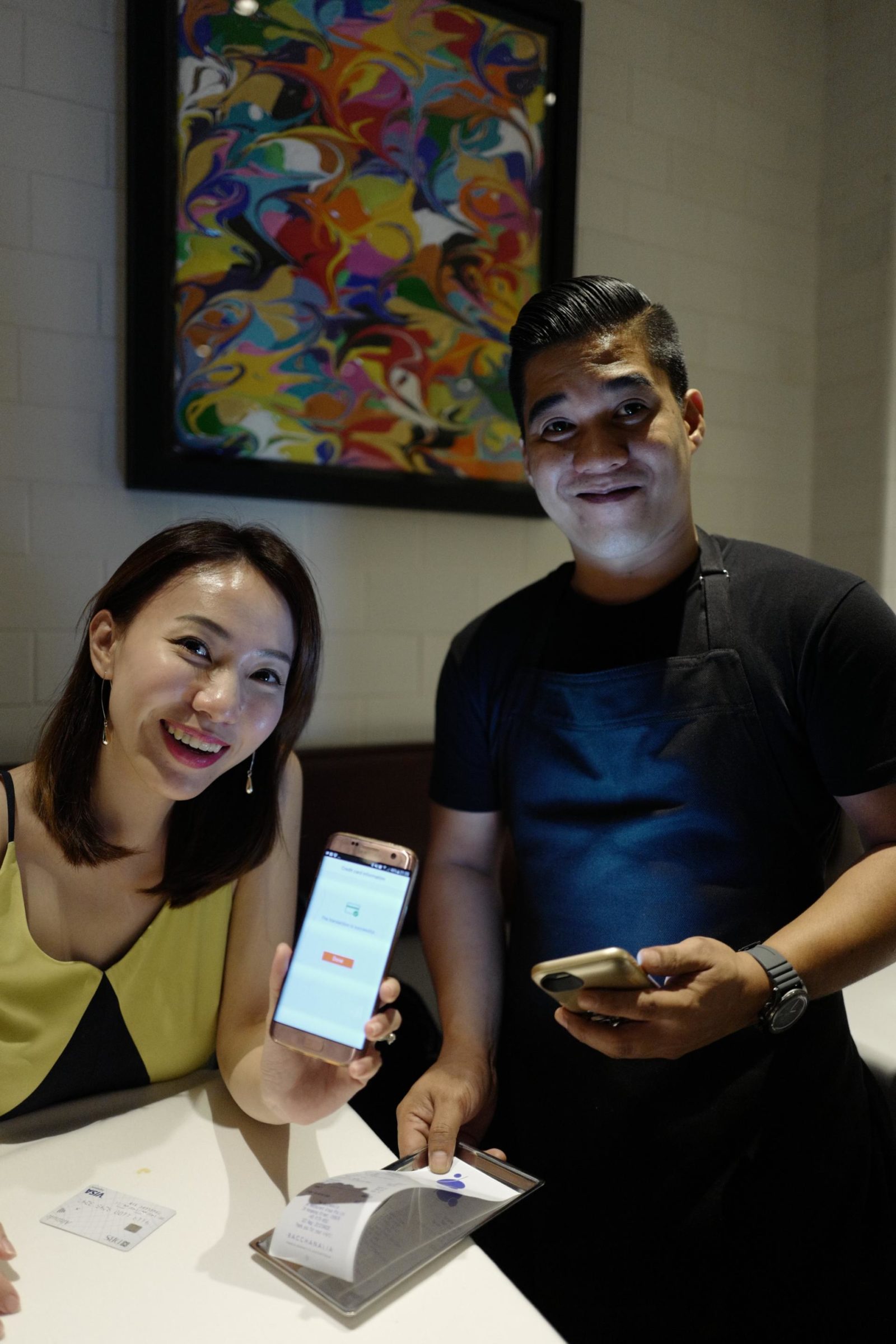 The dinner was $537, and given the current promotion (which lets you earn triple Skywards Miles on all purchases till 30 November), a whopping 4,833 Skywards Miles were awarded!!! My hubby was so impressed by the amount of Skywards Miles I received that he immediately downloaded the app and linked his Emirates Skywards account, receiving 200 bonus Skywards Miles in the process. LOL. The Skywards Miles were automatically credited into my Emirates Skywards account within a few working days! How convenient!
The 2nd date-night was a SPA session at SPA by JW. Located inside the 5-Star JW Marriott Hotel, we were welcomed by the warm and friendly staff of the luxury spa.  We picked a 50-min massage in a couple room. Of course, we told them we wanted to enjoy the much raved-about facilities of the SPA before our massage. My tip –  do plan to spend an additional 1 to 1.5 hours on top of the allocated time for massage to truly enjoy the facilities. From the relaxing warm Jacuzzi pool, to the steam bath and sauna, and I would highly recommend to try the relaxing space chair in the Relaxation Lounge over a cup of tea or coffee. We were told most customers fall asleep on the space chair. Totally unwind the mind and body from the stress of the day.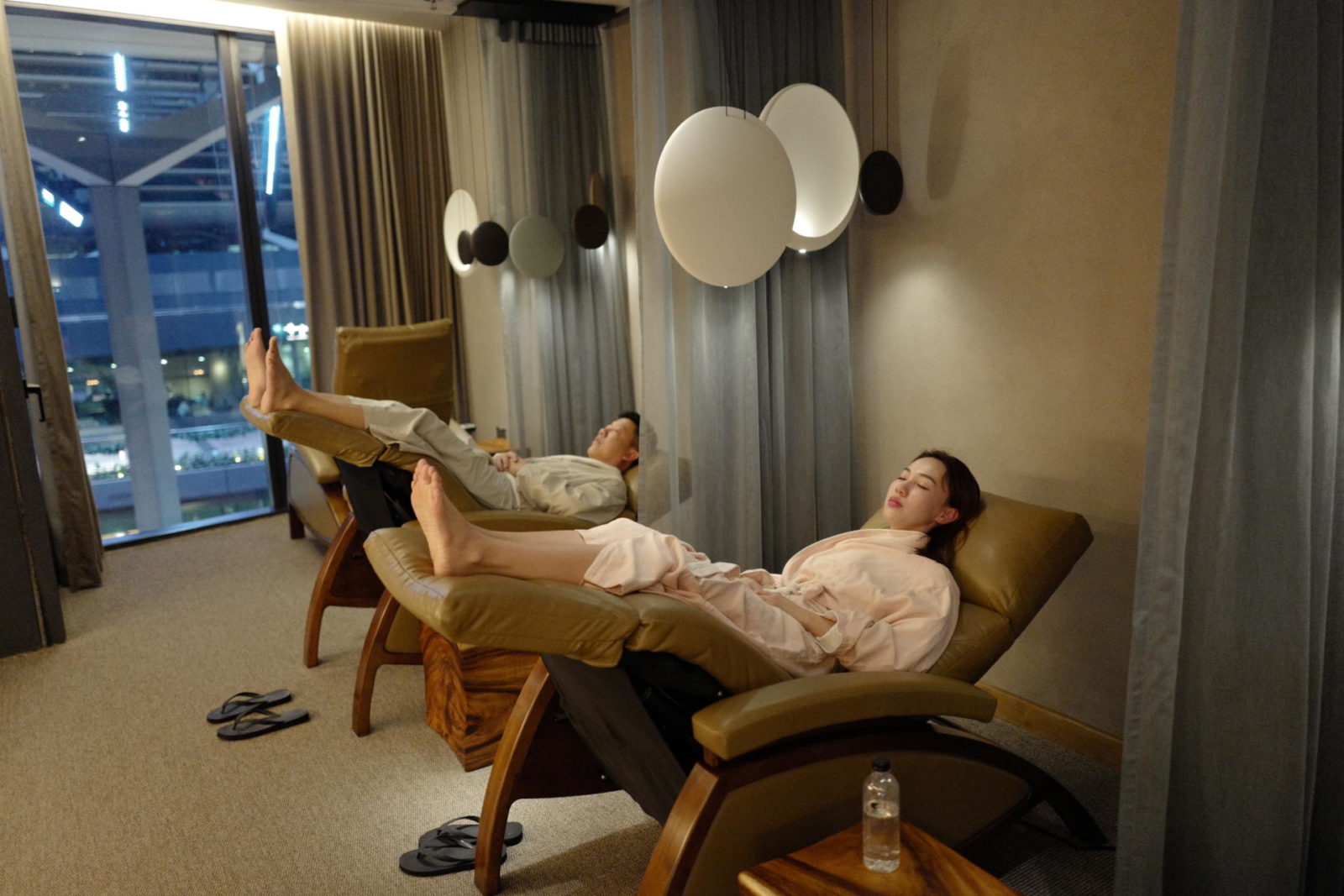 For the massage, I fell asleep almost immediately into the session.  I loveeeee the massage bed, it was a heated bed. Not the usual heated bed but one where the temperature differs from head to toe. The masseur set a nice body temperature for the upper part of the bed where my body was and warmer temperature for the lower part for my cold feet.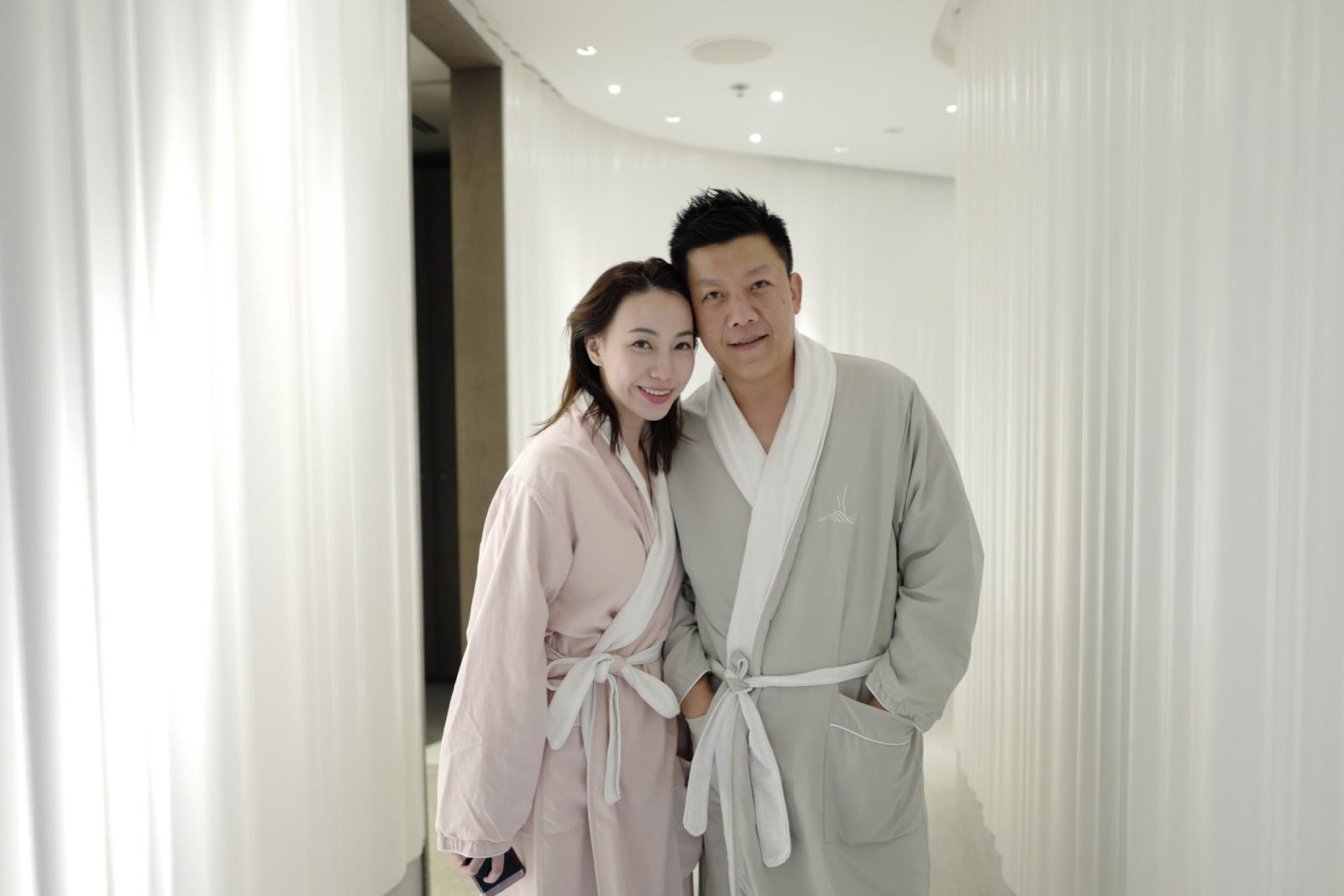 The SPA session costed us $376 and we were awarded 2,907 Skywards Miles on the Mileslife app!!!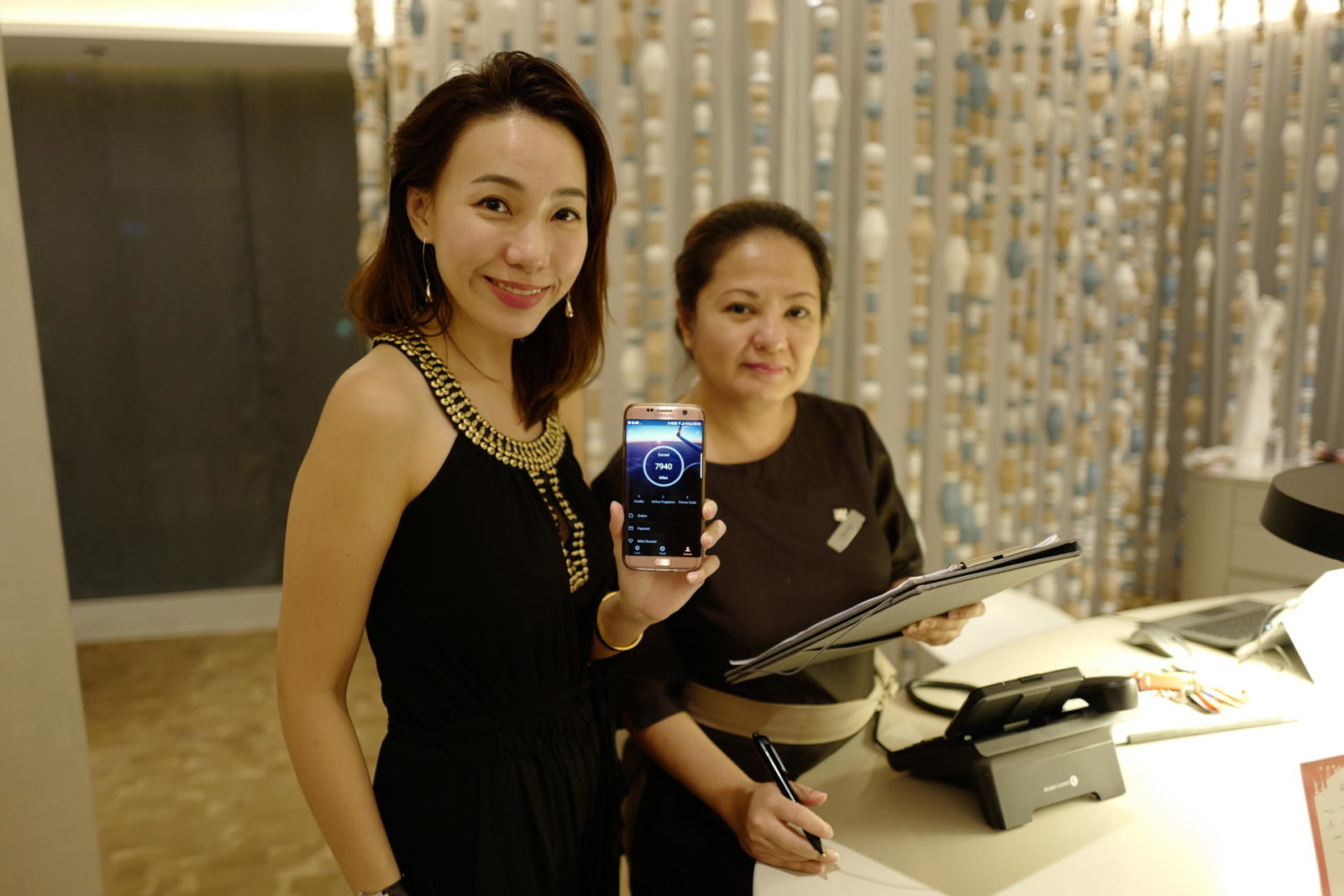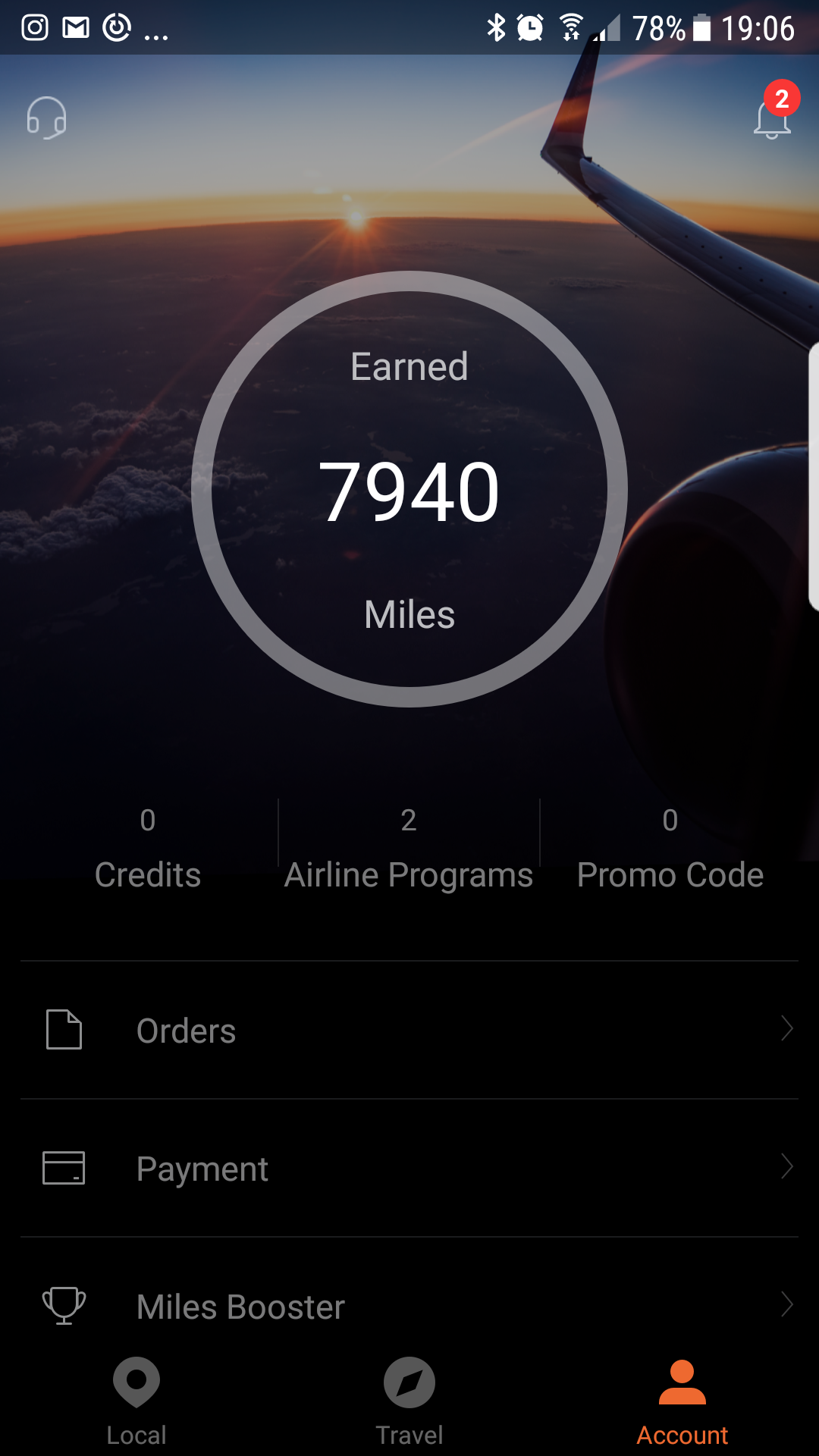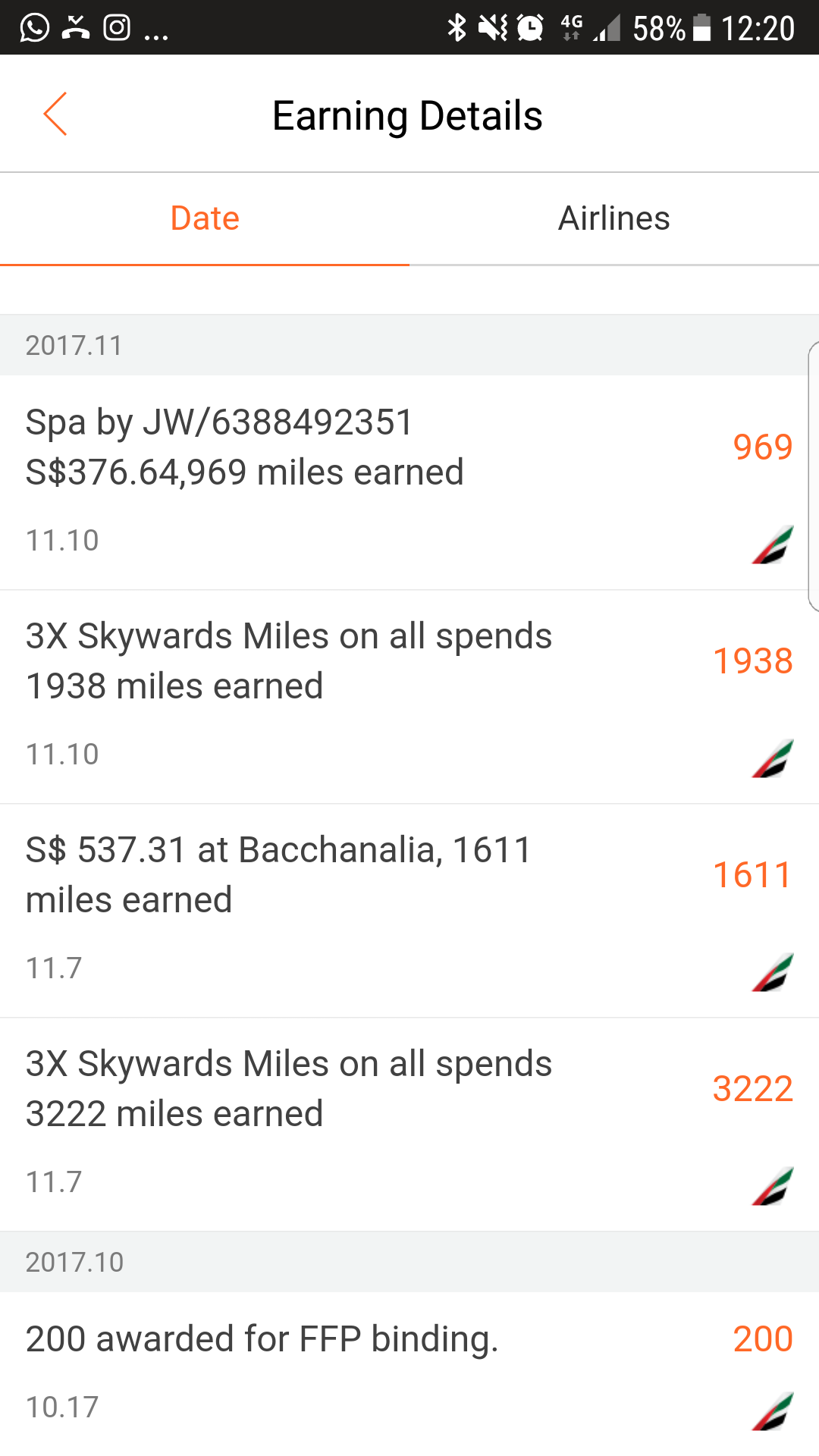 Wow!!! A total of 7,940 Skywards Miles on Mileslife. I am really on track to my Melbourne holiday! FYI, a return reward Economy Class Saver ticket between Singapore and Melbourne requires 45,000 Skywards Miles on Emirates. All I need is just 5 more dates-nights like this and I am on my way to book another trip Down Under! Definitely the smarter way to fly!
To make your deal sweeter, input my personal referral code "MSCLAK" after you download the app and receive 1,000 bonus Skywards Miles when you make your 1st purchase!
*This is a sponsored post but all reviews are non-biased.