June holiday would not be complete without a overseas holiday for the girls.  Hong Kong was a last-min decision between Kel and I; I had taken too many leave from work for the past few months and Kel's work schedule in June looked crazy.  A short getaway to Hong Kong seemed like the best option for us.
This was also the 1st time we were bringing Alexis on our own.  The last time we went Bangkok with the girls, Alexis was only 6 months old and we had Aunty Siti with us. This time round was a dry run for us to experience the Feisty Alexis for 4 days before the real deal of 16 days at Tokyo and Hokkaido with the girls in December.
The flight experience was better than expected, probably I was expecting scary moments but Alexis did well. The bulk head seats helped a lot by allowing Alexis some space to walkabout.  We took it easy on the 1st day, some walking and dining nearby the hotel. Dining was bad due to the fact that Hong Kong's eateries were not really that child friendly.  There wasn't child seat and I had to carry Alexis on my lap. Alexis was throwing everything on the table onto the floor and I couldn't really finish my food because she was screaming to get off my lap. In the end, I went out without eating much.  Lauren was a sweetheart, knowing Mummy wasn't in her best mood. She was constantly trying to get Alexis' attention so that to give me some "me" time.. Lauren also helped me a lot to ensure that Alexis was safe when I was attending to some other stuffs.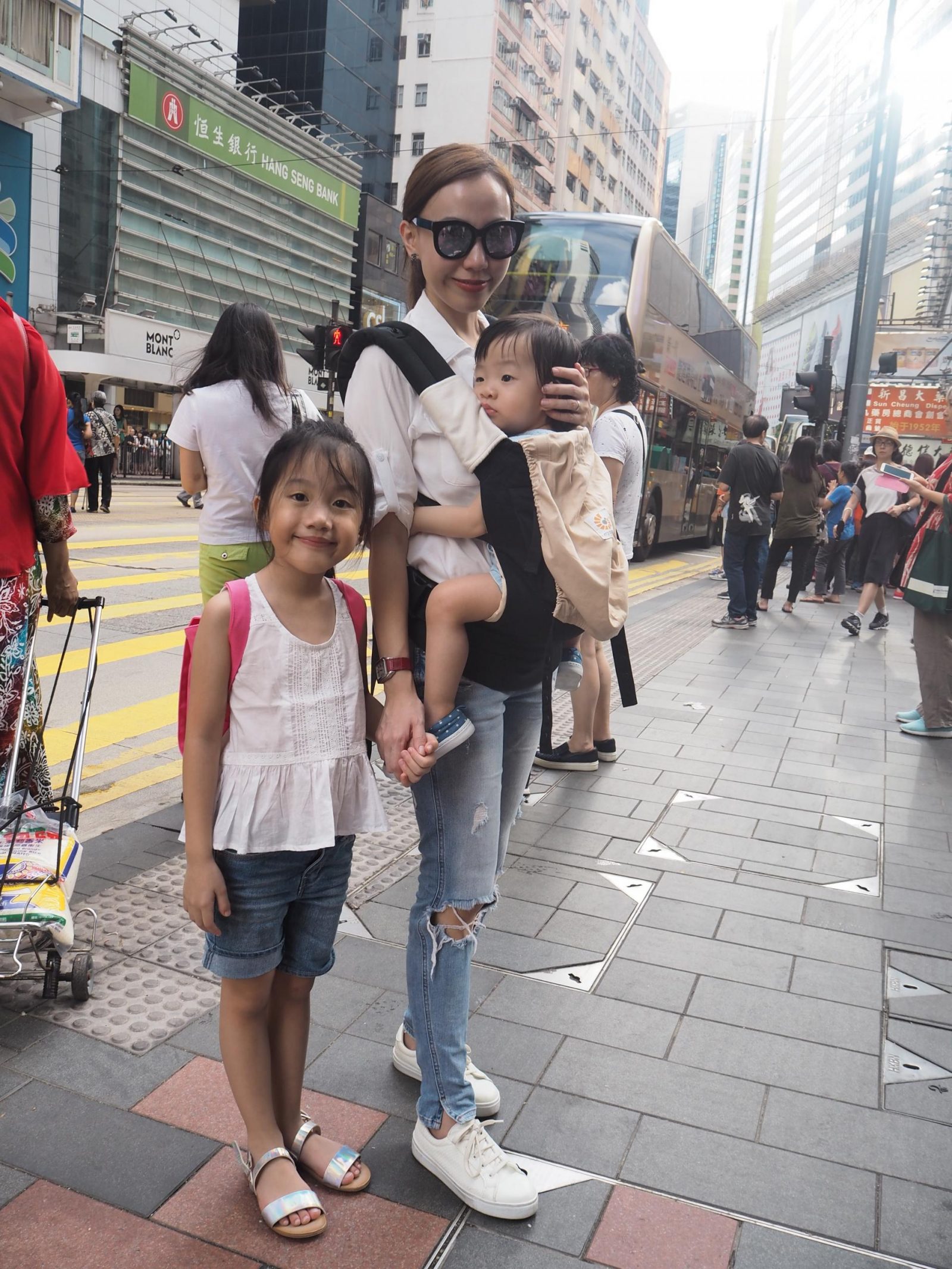 We went for the Star Ferry ride on day 2.  A nice way to view the beautiful harbour of Hong Kong.  Walking around Tsim Sha Tsui, window shopping (because it was impossible to shop with Alexis) and dining at Cha Chang Ting.  We walked to the famous Australia Diary Co and had some eggs and sandwiches before heading back to the hotel to rest.  Part of the plan was to go the The Peak via the tram.  Unfortunately , the queue for the tram up to the peak was way too long, We were told it could take more than 1 hour to queue. The unbearable summer weather also made it impossible for us to queue an hour with a screaming Alexis strapped in an ergobaby.  We ended up taking a taxi up to the peak and had dinner at Wildfire. It was part of Father's Day celebration but I seriously thought Kel did not find any part of that day a celebration.  LOL.
We braced ourselves for Day 3, Disneyland. Summer in Hong Kong was no joke. The sun was scorching hot and most of the rides were outdoor.  The heat made our trip to Disneyland the most unpleasant theme park experience ever.  Honestly I preferred our previous trips to the Universal Studio Singapore. The quality of rides and the pricing of the tickets were much more competitive. The fact that there were no express pass offered in Disneyland (there was a Fast Pass but it was not like our USS' express pass) also lowered the satisfaction level we had.
After day 3, I was very determined that Hong Kong is only possible for year end holiday. Hong Kong in June will never happen again.  The shopaholic Papa and Mummy attempted some shopping after our lunch at Lei Garden. Unfortunately we realized it was not possible with Alexis screaming to get off the Ergo carrier. The moment I let her down, she was scrambling all over the place.  That was the mere 5 mins of walking experience Alexis had on Day 4.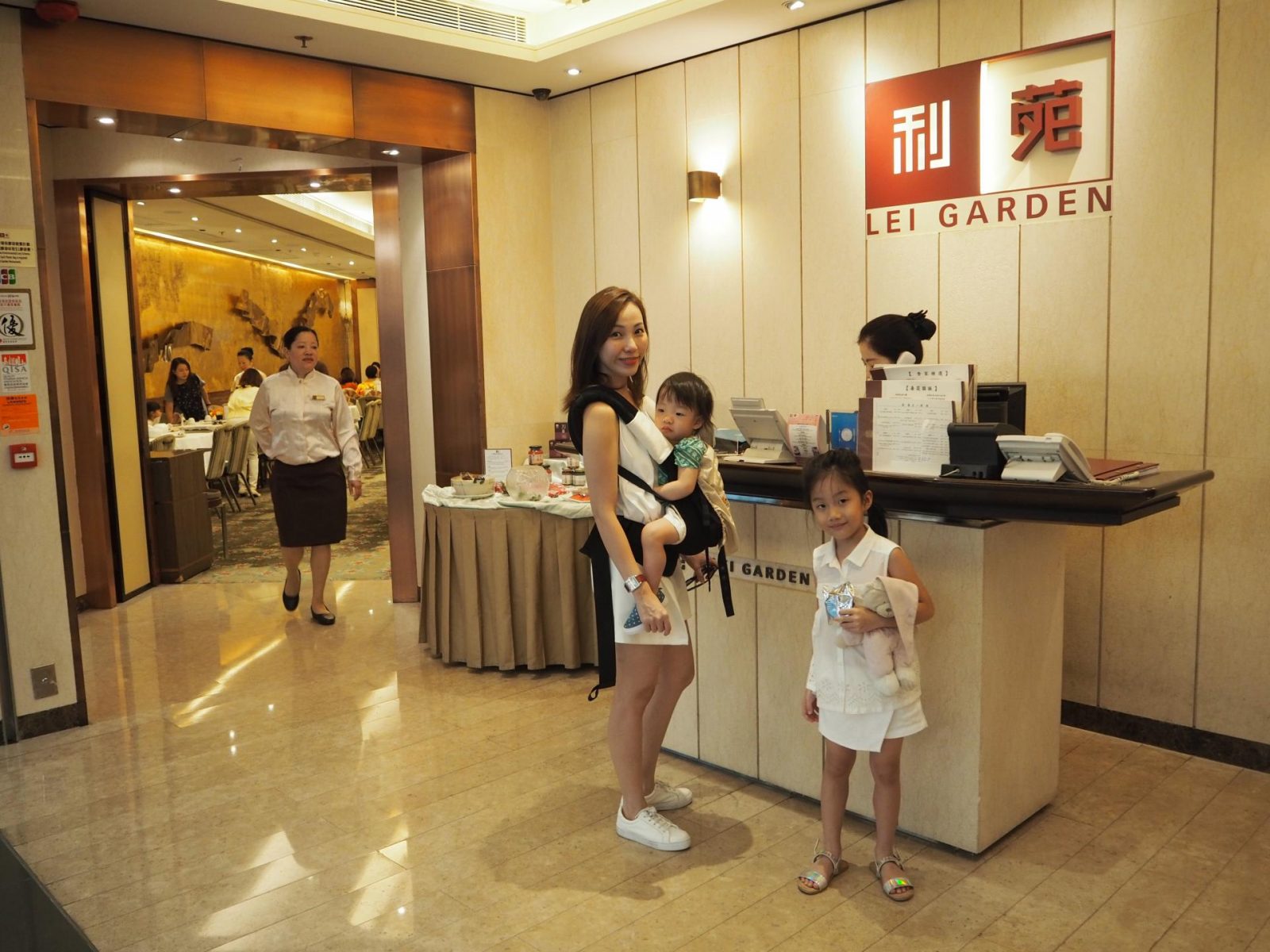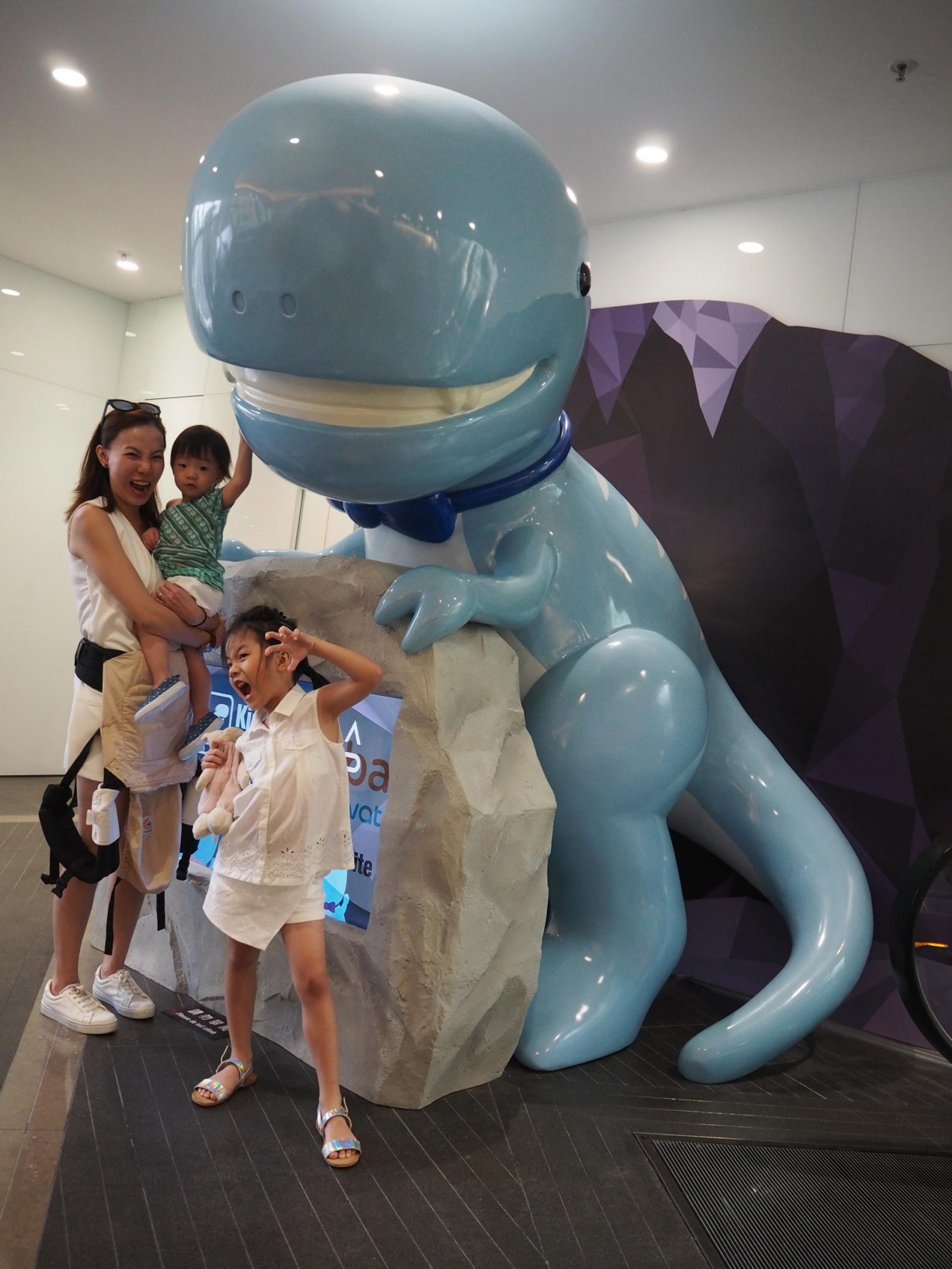 Things we liked this holiday:
Hotel- We stayed at Parklane Hong Kong. Conveniently located right next to Causeway Bay MTR station.  Tons of eateries at your door steps. Sogo and Times Square are just a stone's throw away.
Food- It's not wrong to name Hong Kong a food paradise. We were never disappointed with any of the eateries.  We especially like the Mun Fai Chiu Chow noodle at Causeway Bay  (22-24 Jardine's Bazaar Causeway Bay) and the Eggs at Australia Diary Co (47 Parkes Strret, Jordan).  The girls were in love with the food too which took 1 obstacle off the list.
The Peak- The last time I was there was during my Pak Tor time with Kel. Its like a walk down memory lane but this time round with our 2 gems along with us.
Family Support- Because it's our official 1st CLAK holiday, I am super grateful and appreciative of Kel and Lauren. They helped in every possible ways.  Great Teamwork! Psst.. Kel was the one washing the bottles and packing the diaperbag daily.
Things we learnt from this trip and hope to improve or avoid in future:
Never attempt Hong Kong in Summer with kids and no help. Hong Kong's summer is hotter than Singapore, IMO.  Sweaty and frustration were the main descriptions for this holiday.  Things might be better if we were in a cooler weather.
Eat at a restaurant rather than a eatery if you have young children. Restaurants have higher chance of child seat and a table to yourself thus you are probably not as embarrassed when your child starts throwing tantrum.
Use an ergo carrier rather than a stroller when you are exploring Hong Kong. Streets are not that stroller friendly. We only used the stroller to Disneyland, the remaining of the time we conquered the island with Ergobaby.
Taking a taxi up The Peak might be an easier option as the queue for Tram can take more than an hour.
Get your Disneyland Tickets online here. I realized there were some promotion but we were not offered that when we bought the ticket on site.