Finally after 10 years, I plucked up my courage and went for eyebrow embroidery again… Again because I did it 10 years ago at Salon #1 at Bishan. I was pretty satisfied with the result then.  It lasted 10 years, probably longer if I have not decided to go for Erabrowlogy now.  I am ok with how I looked without makeup, just that nowadays with 2 kids and being a full time working mum, I want to save time getting ready every morning. Moreover, I hope to open my eyes every morning and look pretty for K. 🙂
After reading many many reviews and looking at my friend's eyebrow. I decided on Erabelle.
Erabelle does not need alot of introduction. They are one of the hot favourites in town for eyebrow embroidery
My artist, Yuki, patiently explained the entire procedure to me before cleaning my eyebrow and applied a scrub to them to remove any dead skin and excess sebum.
---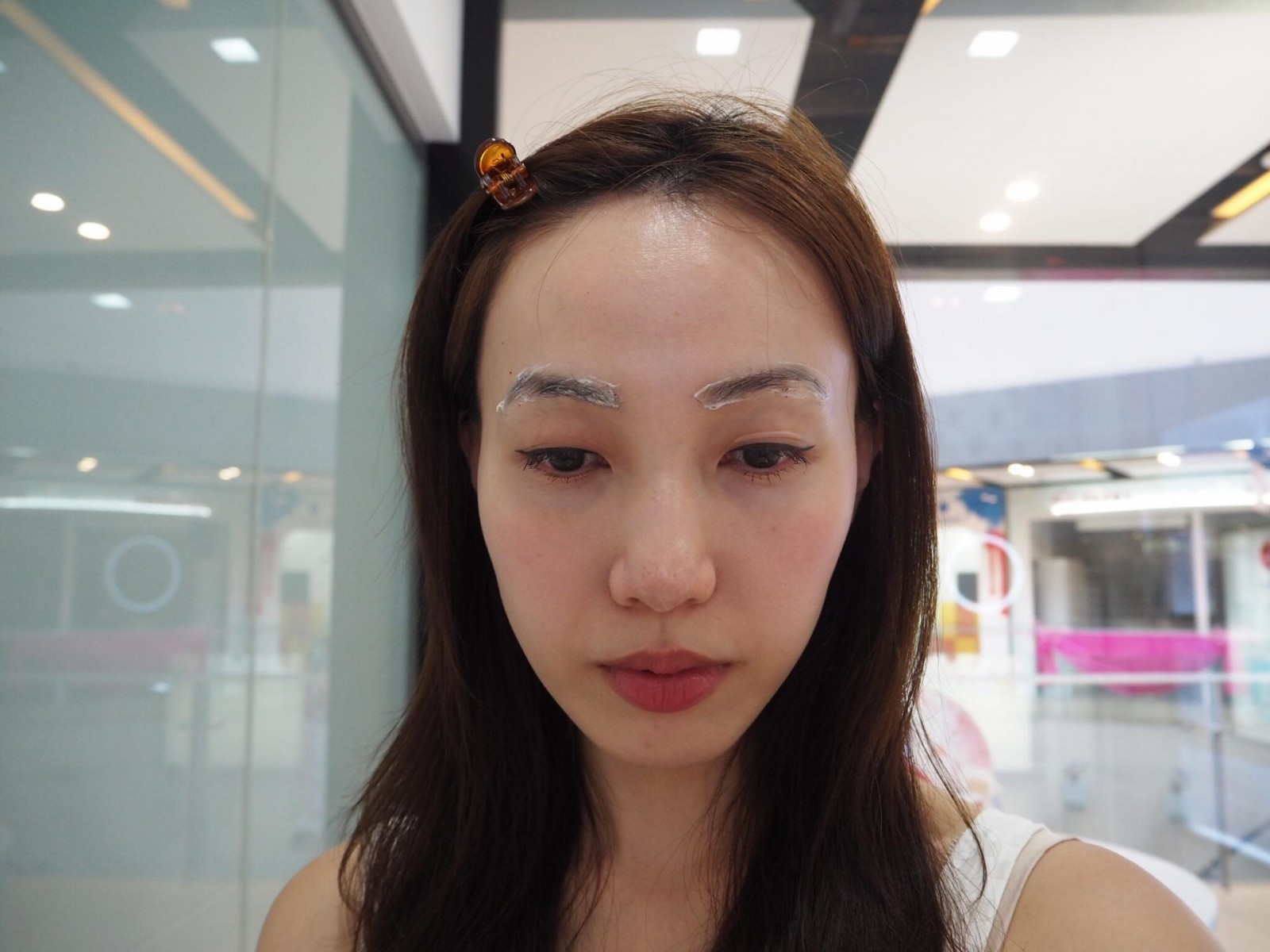 She took photos of me before and also after drawing with eyebrow pencil.
She has excellent drawing skill! The moment she fininshed drawing, I told her that I would settle for this design. 🙂
I was then led into a room with a comfy looking dentist chair ( my way of describing, not really a dentist chair) where Yuki did a patch test on my neck to make sure I was not allergy to the pigments used. While waiting for the patch allergy test, I was given a numbing cream to make the whole procedure painless.
15 mins later, Yuki showed me a new set of needle and started the embroidery. Indeed it was painlessssss… I said so because 10 years ago, I was gritting my teeth while the artist was embroidering.  I did not even feel anything with this embroidery. In fact, I cant feel anything hours after I left the salon. Their numbing cream was really powerful!!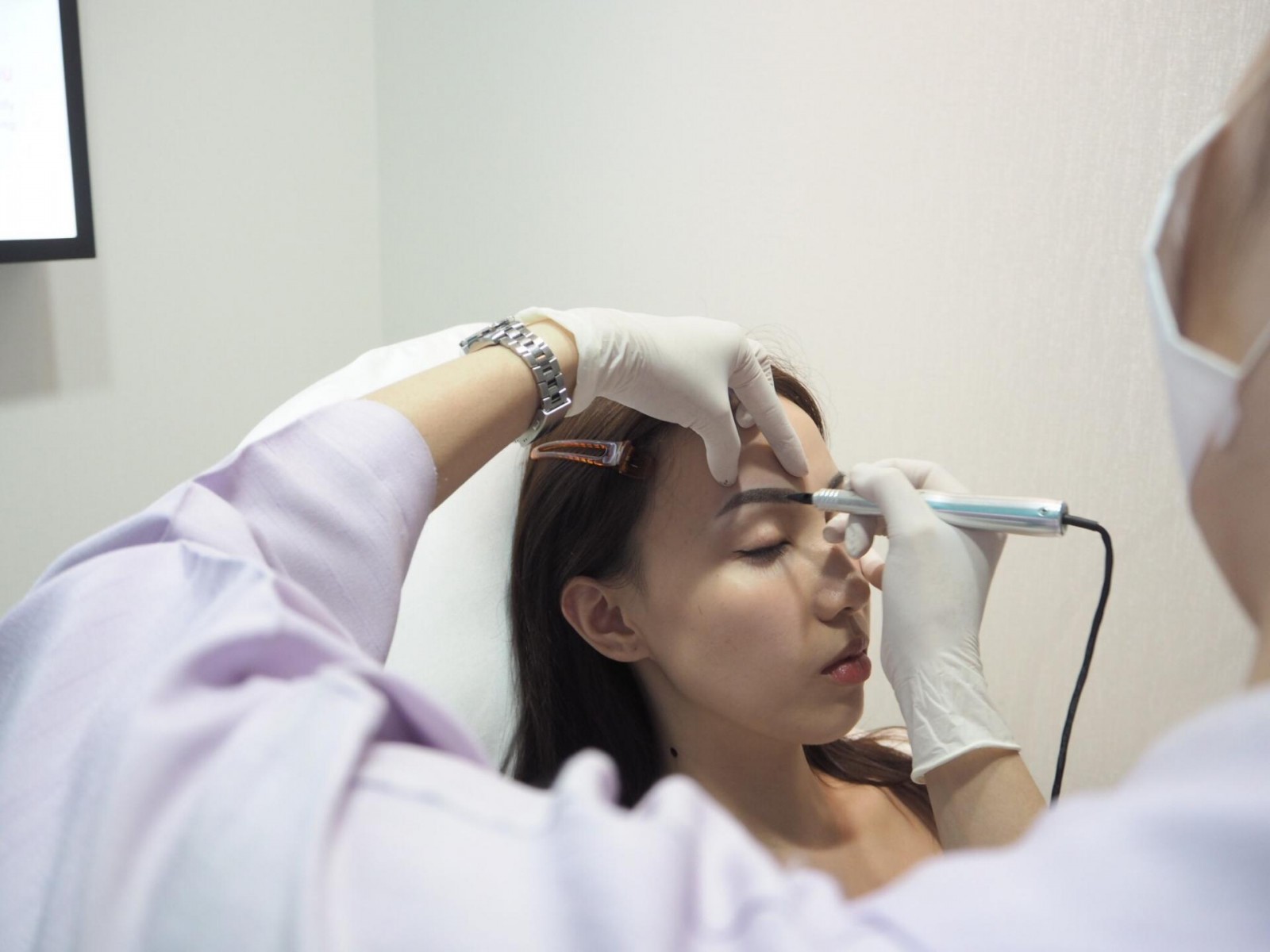 The package came with a set of Browlogy care kit after each visit. I was instructed on how to care for my brow the next few days.
Here is how I look when I left the salon, the night (without makeup) and the following day.
Because I had eyebrow embroidery done previously, I took up the Erabrowlogy Redesign & Intensive Change package.
The charges for their Brow services are as follow:
Erabrowlogy 90min x 4 sesssions @ $1314
For those who had eyebrow embroidery/ tattoo done
Erabrowlogy Redesign & Intensive Change 90min x 5 sessions @ $1690.60 (The one I did)
Erabrowlogy Restyling 90min x 7 sessions @ $2396.80
You can quote "Charlene Sim" or "ESM-S00009" to enjoy 10% off the package.
For more info on their outlets locations, please visit their website here