Eyes are often known as the window to our souls. If I needed to do a 3 min eye make up, I would go with just my eyebrows and eyeliner. That would have the immediate perk-me-up effect.
Many years ago, I did my eyelash extension at one of the smaller scale beauty salons in town. After 3 cycles of eyelash extensions, majority of my eyelashes dropped and I was left with 7 pathetic lashes. You didn't read wrongly. Yes! 7 eyelashes! I was left with no choice but to use falsies daily. I recalled Kelvin telling me that I was the Singapore version of "Sadako" (The ghost from the movie, The Ring) as "Sadako" also had no eyelashes. With that horrifying experience, I swore to steer clear from eyelash extension.
Lately, I noticed that the trend for eyelash extension is back again. Many of my friends would battle their eyes at me with those super natural eyelashes. To be honest, I could hardly tell that they were extensions. That was how natural it looked. I told myself I am not going to repeat the same old mistake I made 8 years ago. But knowing how vain I am, I gave in and made an appointment with Graceous Lash at Mohamed Sultan.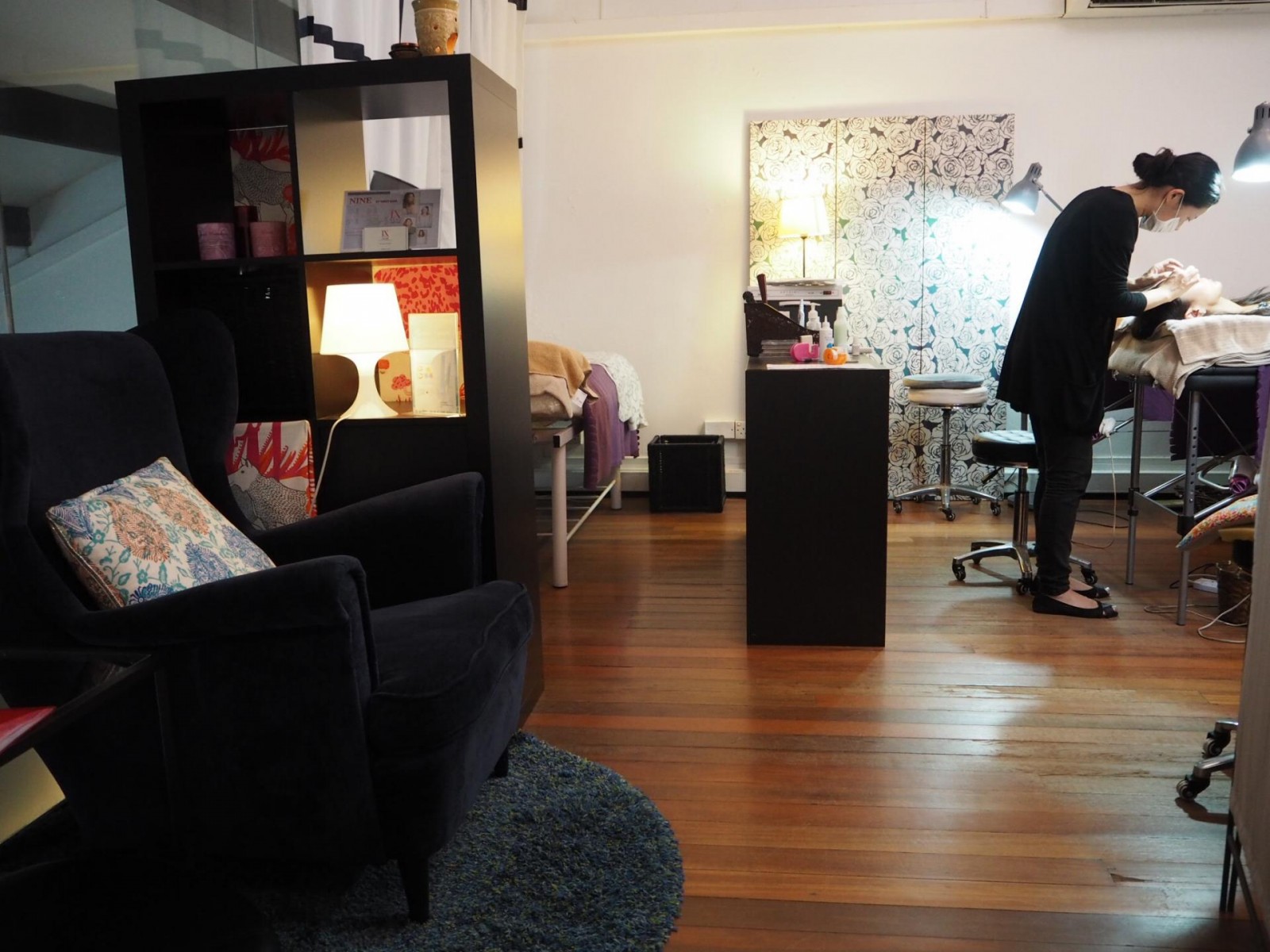 It is just next to The Pattisier, my favourite bakery. 🙂 I was given a reminder 2 days before my appointment to be on time and to go without eye makeup. Graceous is on the 3rd level of the shop house. More like a 3M, 3rd level Mezzanine. It is a very small salon with 2 lash stylists. The stylists are Japanese and they were very polite. My stylist, Sara, apologized profusely to me as I had to wait for 20min. She took a longer time than expected on the customer before mine.   She explained the types of lash design, the different kinds of curl and also the length of the lash. I chose the Sexy, Ends longer design type with C curl lashes, and length ranged from 8mm to 10mm.
I was then led to a bed, where Sara cleaned my eye area and applied glue before sticking the lashes one at a time. I requested Sara to also style my lower lash. It took about 90 minutes for the session to complete. I walked out feeling very pretty. I have to say the extension felt really light and natural. The effect was like having nice lashes with mascara applied on.
After completing 2 cycles of lash extension with Graceous Lash, I removed the extension and rested my lashes for 2 months before heading to try Dreamlash.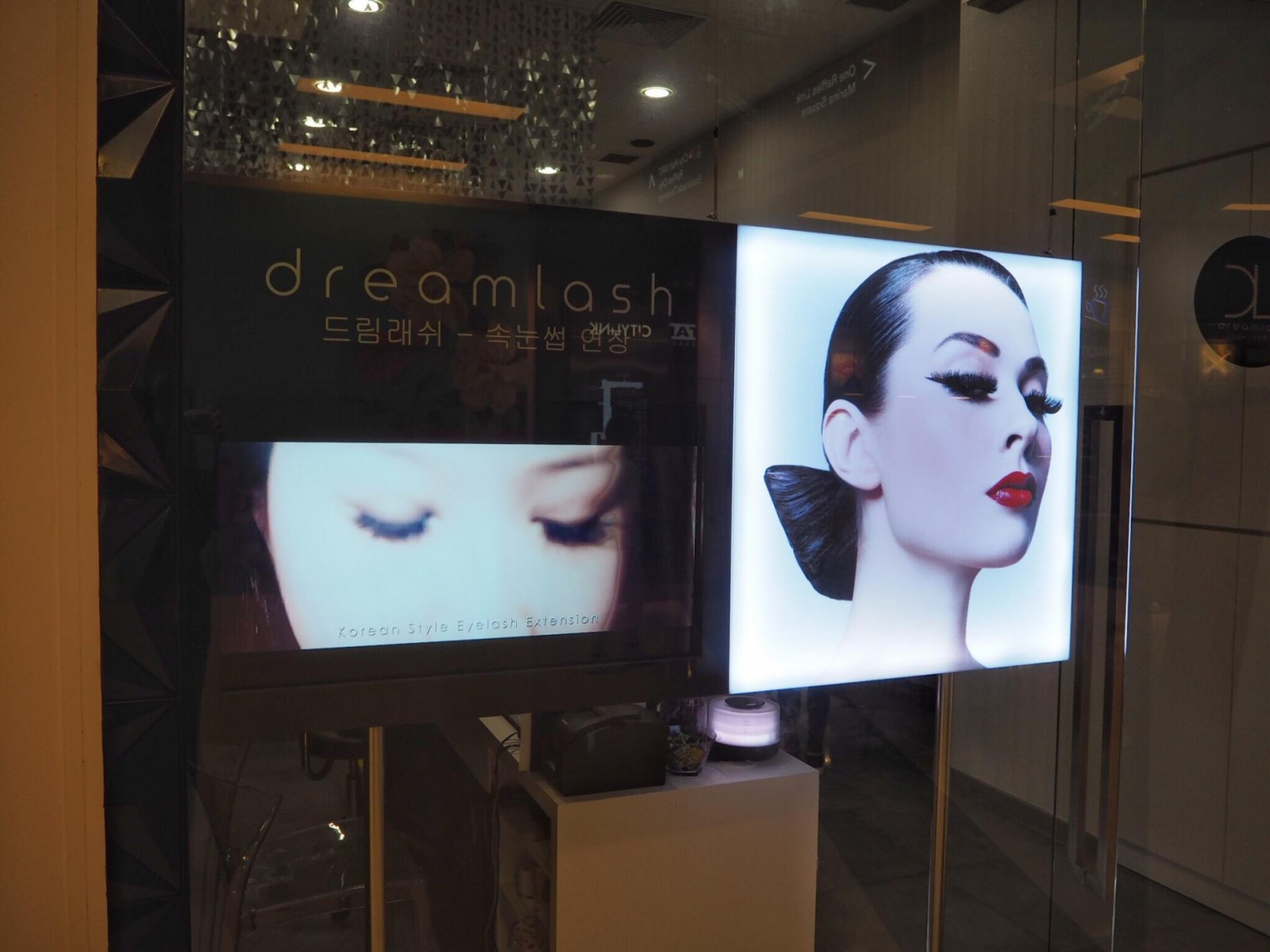 Dreamlsh is recommeded by a friend of mine who swears by it.  I booked an appointment through their sms service. They were very prompt in replying the SMS and was also given a reminder a day prior to the appointment date.
My therapist Eunice walked my through the entire process; explaining the different types of lashes and styles. I chose the Elegant style with Diamond Mink eyelashes.  Eunice did a range of 9mm- 12mm on me.
Eunice took about an hour to apply 60 -70 strands of eyelashes for me. It was a shorter timing compared to Graceous Lash because I did only the upper lash.
Here is the before and after of the eyelash extension.
Overall I found both Graceous and Dreamlash to be very similar. Both were comfy and light, very natural looking and would last around 3 to 4 weeks.
Price wise, I think Graceous is slightly lower in terms of the unlimited lashes option.  Both shops offer a 20% discount for first time customers.
In terms of location, Dreamlash is convenient for those who are not driving as they are conveniently located at Citylink Mall where it is near Esplanade/ City Hall MRT. For Graceous, I went to the one at Md Sultan, which was not as accessible but I understood they do have another outlet at Bugis.
Fixing an early appointment at Dreamlash also seemed easier than Graceous; probably because Dreamlash has more staffs.
With so many eyelash extension salons popping up. We know we are definitely spoilt for choices.
Graceous Lash
River valley Outlet
10AM to 8PM (last reception time: 630PM)
Bugis Outlet
10AM to 8PM(last reception time: 630PM)
Close
Tuesday
Address
River Valley Outlet
9 Mohamed Sultan Road #03-02 (Attic level) 238959
Nearest MRT station: Somerset or Clark Quay
Bugis Outlet
26A Purvis Street Singapore 188603
Call
River valley Outlet
+65-6235-6935
Bugis Outlet
+65-6837-0552
Dreamlash
Citylink Mall, 1 Raffles Link #B1-09A Singapore 039393
Tel 6884 8019
Dreamlash Website