Day 1
We arrived in Rome on a Friday night. The flight from London to Rome took longer than usual due to high traffic coming into Rome. Rome unlike London is truly Summer! At 7pm, the sky was still bright.
We arranged for a hotel transport and it cost us €70. A normal taxi ride from FCO airport to downtown hotel will be around €48. We paid a little more as we were afraid of the safety initially.
We stayed a M Gallery La Griffe. The hotel was 5 min walk from Roma Termini station. It will be easy for us when we are heading to Florence. La Griffe is located along Via Nazionale. Walking distance to quite a few famous monuments. Travelling with Kel definitely got a higher chance of upgrade as he is always a gold member at most of the hotel groups. La Griffe upgraded us to a Junior Suite. We were excited till we saw the room. Hahaha, it was a duplex. Luckily there were not much shopping in London so we could still manage to bring our luggages up to the loft.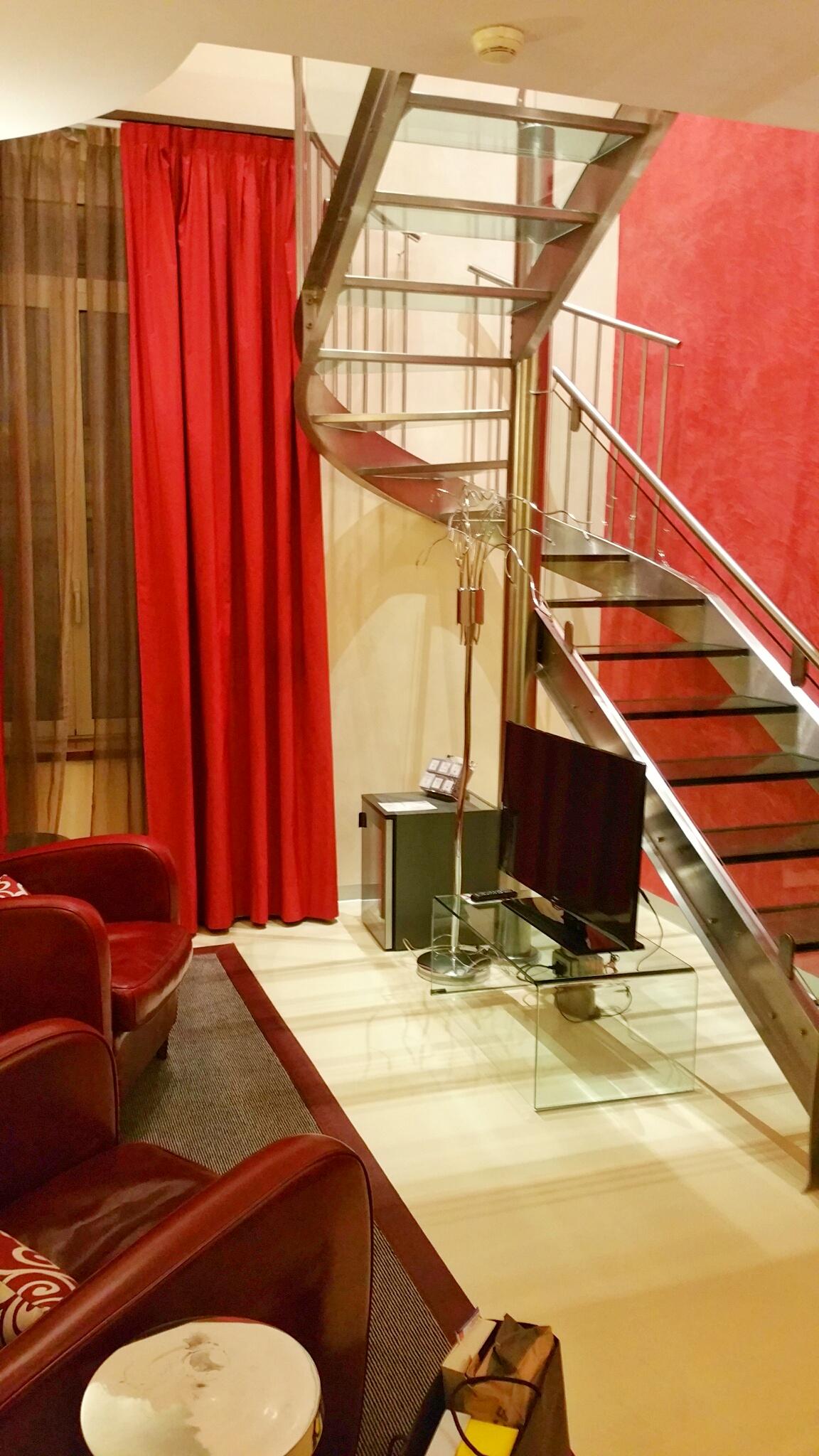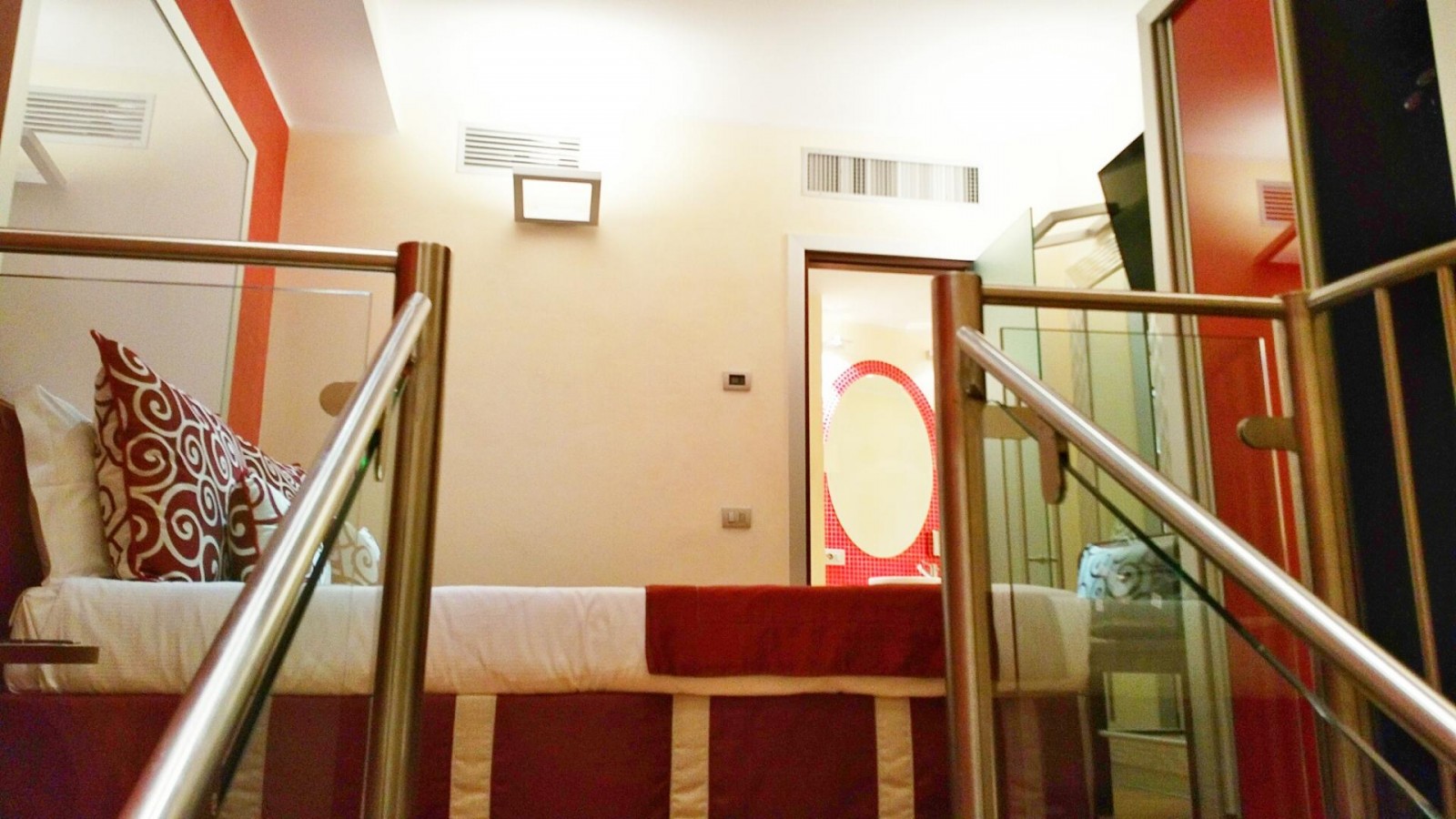 We then asked the hotel for some nice restaurant nearby. They recommended Ristorante Rinaldi al Quirinale located 5 streets down the road. It wasnt cheap but we enjoyed the meal. I had Calamari, Linguine Vongole and Kel had his Ravioli.  The wine recommended was also pretty good. We then realized they have reasonable collection of wines. They even have the only gold wine in Rome (not sure if it was Rome or entire Italy).  We spen9t €100+ for our dinner (We realized it was consider pricey as our meals later on are all very decent priced). The restaurant requested if we can write a review from them on tripadvisor as most of Italy's retaurant are super into reviews by tripadvisor. Honestly, I have not sit down to write them a review yet.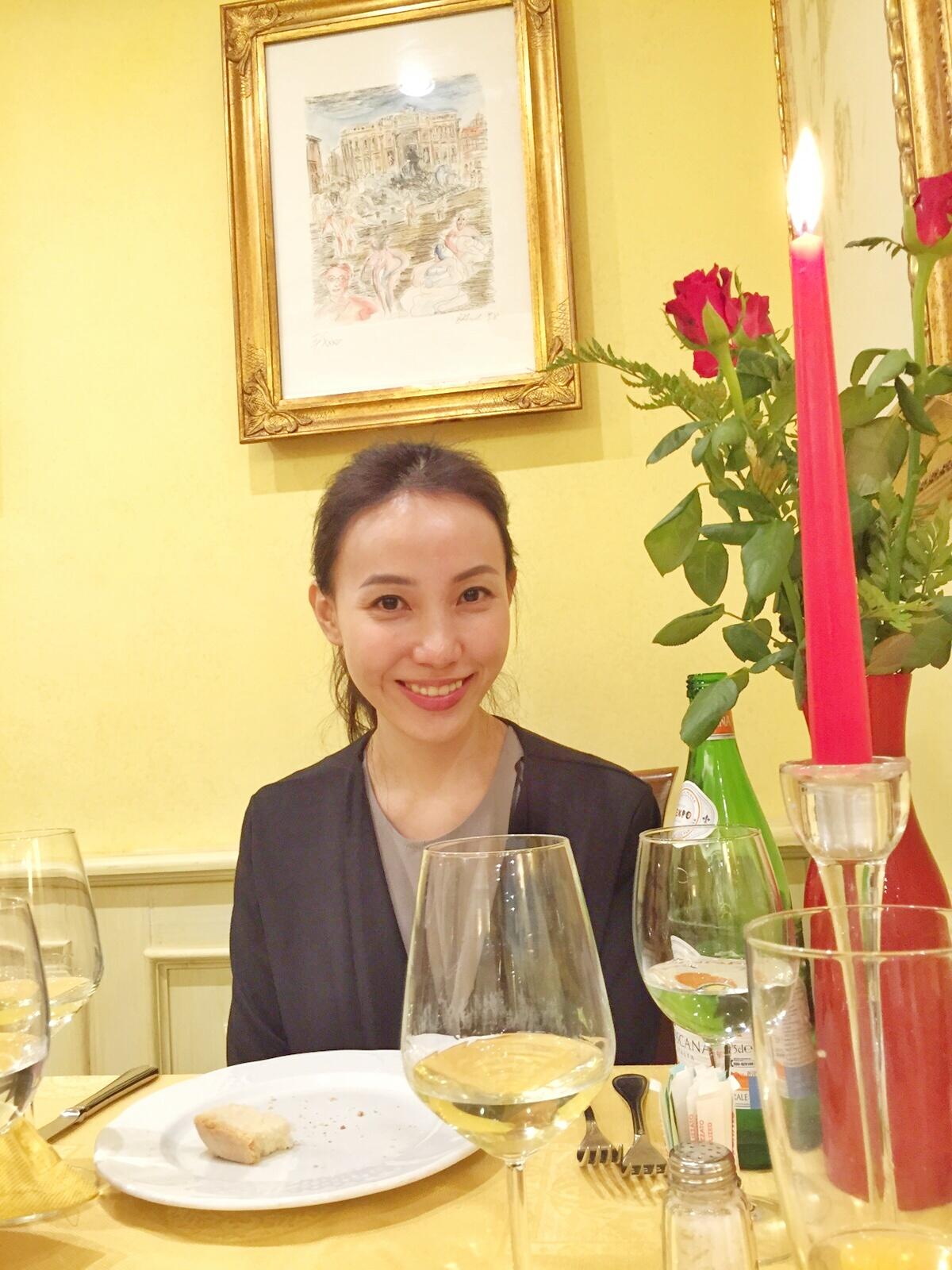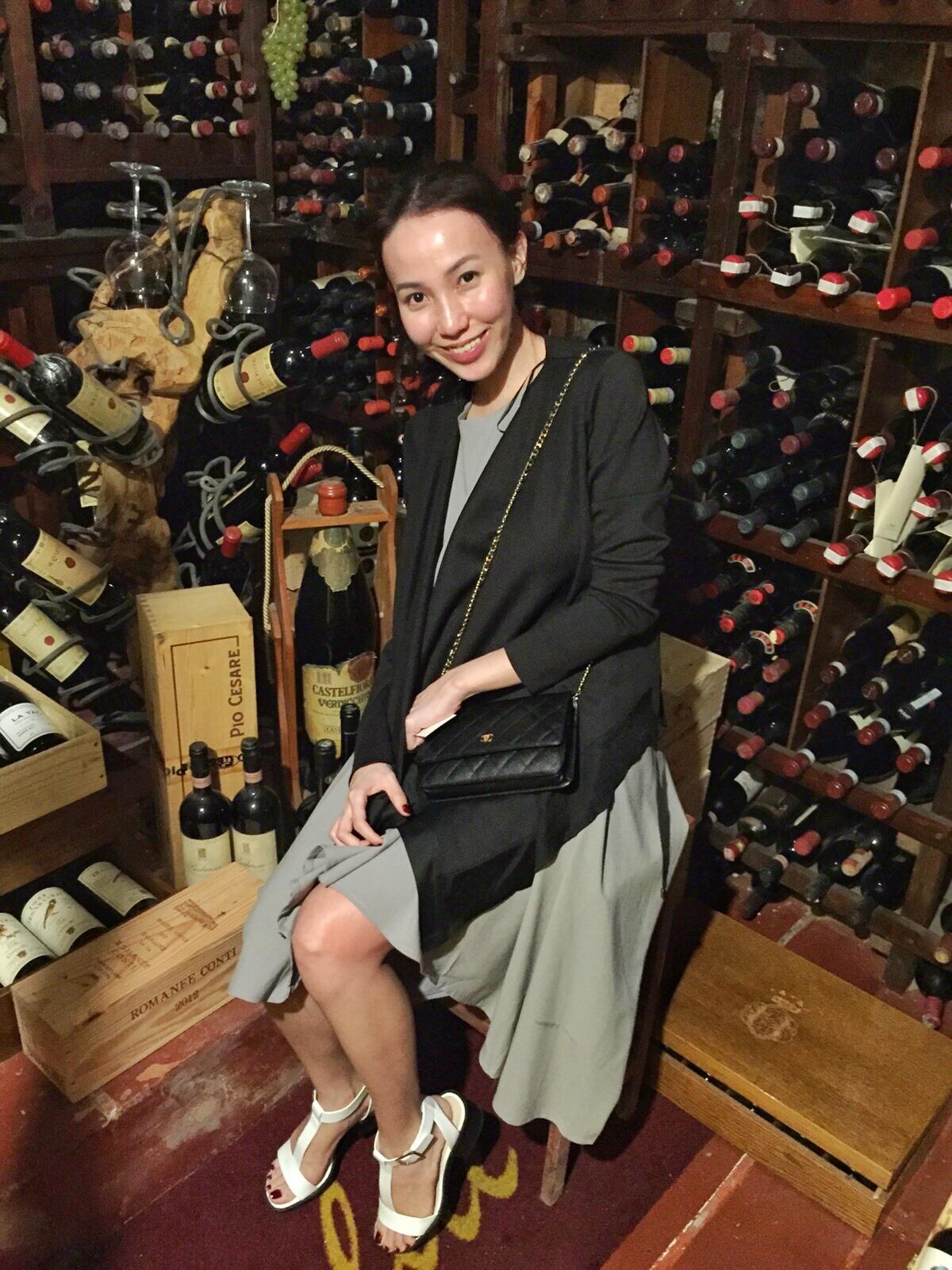 Day 2
I booked the Vatican City tour through Viator. Time for the touristy stuffs.  It is officially Vatican City State, is a walled enclave within the city of Rome. With a population of 842 in an area of approimately 44 hectares, it is the smallest internationally recognized independent state in the world by both area and population.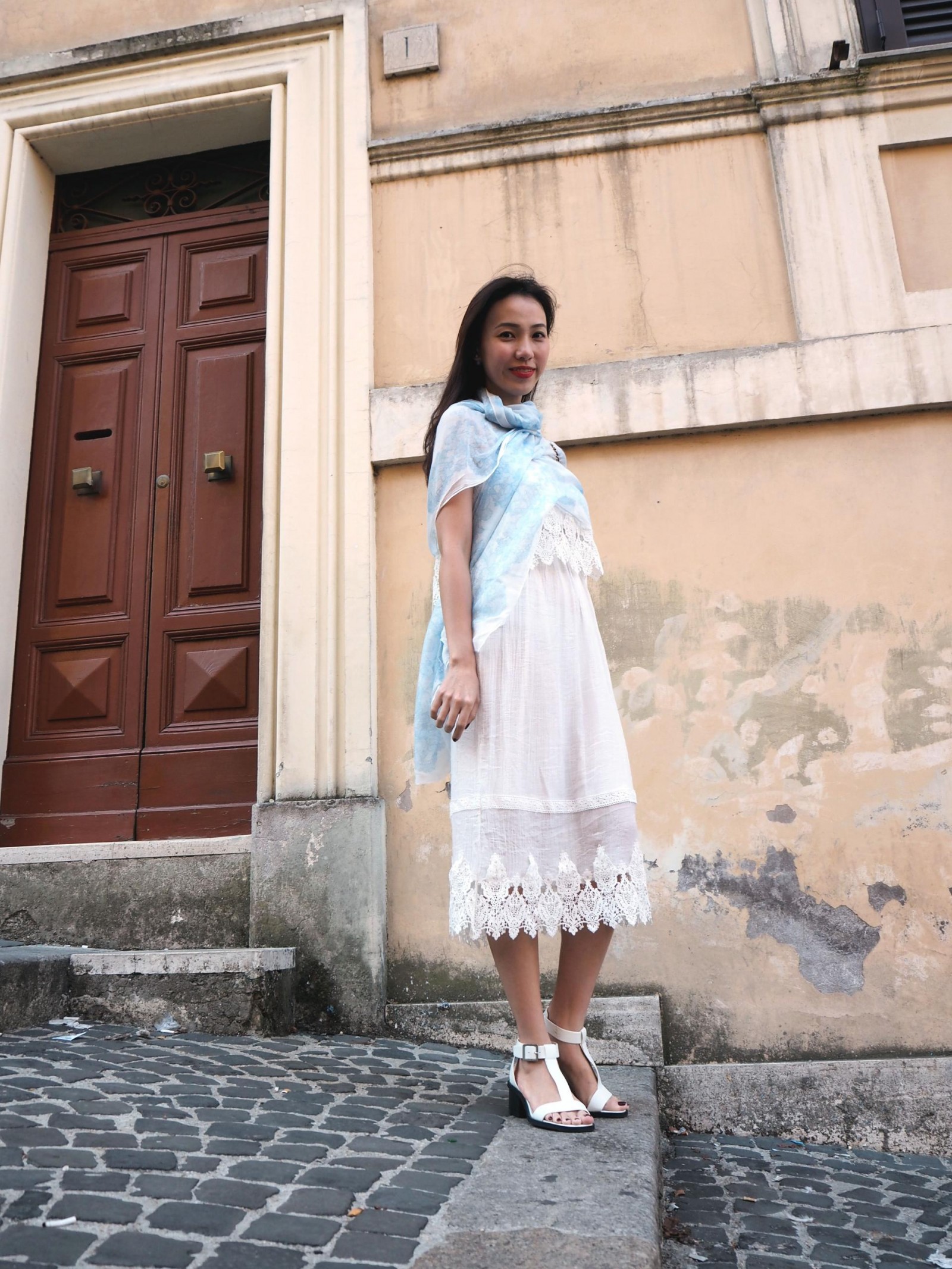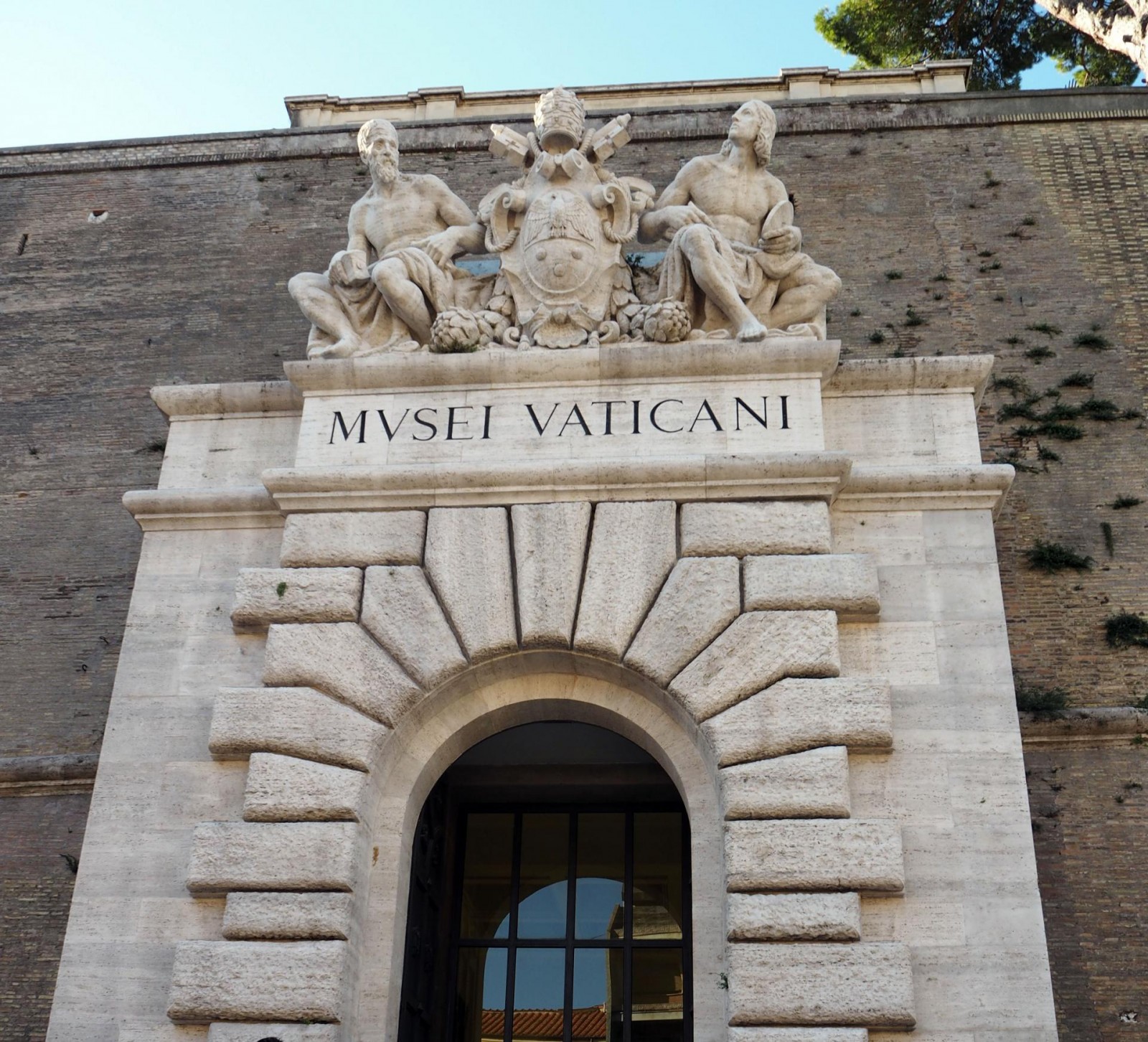 Within Vatican City are St Peter's Basillica, Sistine Chapel and Vatican Museum.  I will highly recommend anyone who plans to go to Vatican City to go through this tour with Viator.  Things to note are, please make sure your dress code is appropriate as they will require you to cover up your shoulder and not exposing any parts above the knees. Skipping the long line is good enough to justify why this tour is a must. Our guide, Francesca also did an excellent job to go through everything with us. You can really tell that she loves her job. Francesca brought us through the special entrance where we skipped the queue. Inside Vatican, she explained everything in details. We saw other tour guide just going through the motion of bringing the guests around while Francesca delightfully went through the history of the place. We spent a good 20min outside Sistine Chapel where Francesca told us the story behind and I understand the history and Michelangelo better after her session.
Francesca also brought us to Raphael's Rooms and after the Sistine Chapel, where we were not allowed to talk and no photographs allowed.
We were led to the amazing  St Peter's Basillica. I cant describe the "awe" feeling I had when I stepped in. Whether you are Catholic or not, it is very hard to disagree that St Peter's Basillica is an amazing piece of architecture. It is very very detailed in every corner, the ceilings, the walls, the floors.  It was built by Michelangelo and is regarded as one of the holiest Catholic shrines. We wanted to climb the Dome, after Kel heard it is going to be a 491 steps exercise, he smartly suggested going to another attraction. Hahaha. I have read that there are certain parts that it is so narrow that they could not build a railing and have to use rope. I also agreed I might have to skip as I have very bad Acrophobia.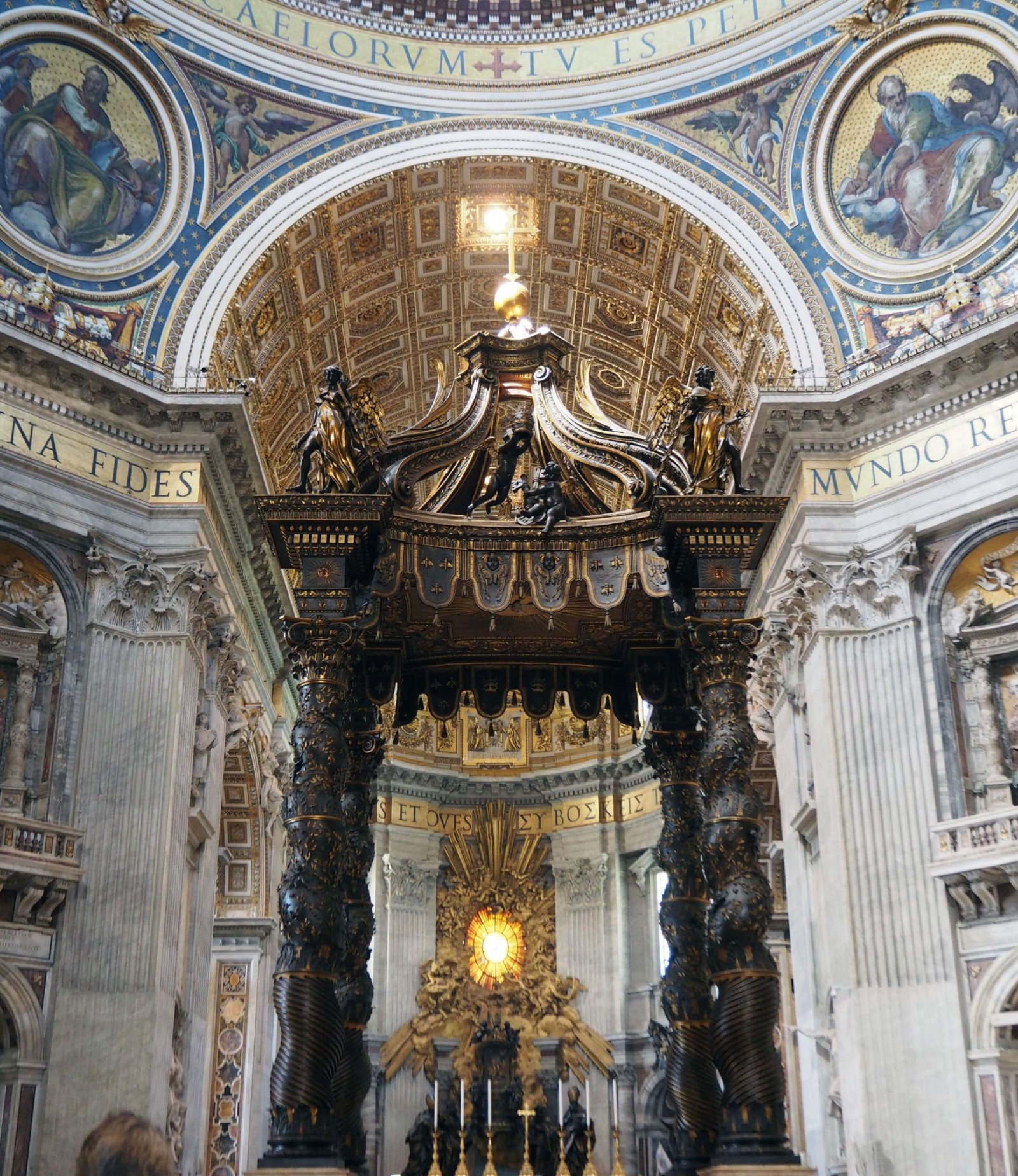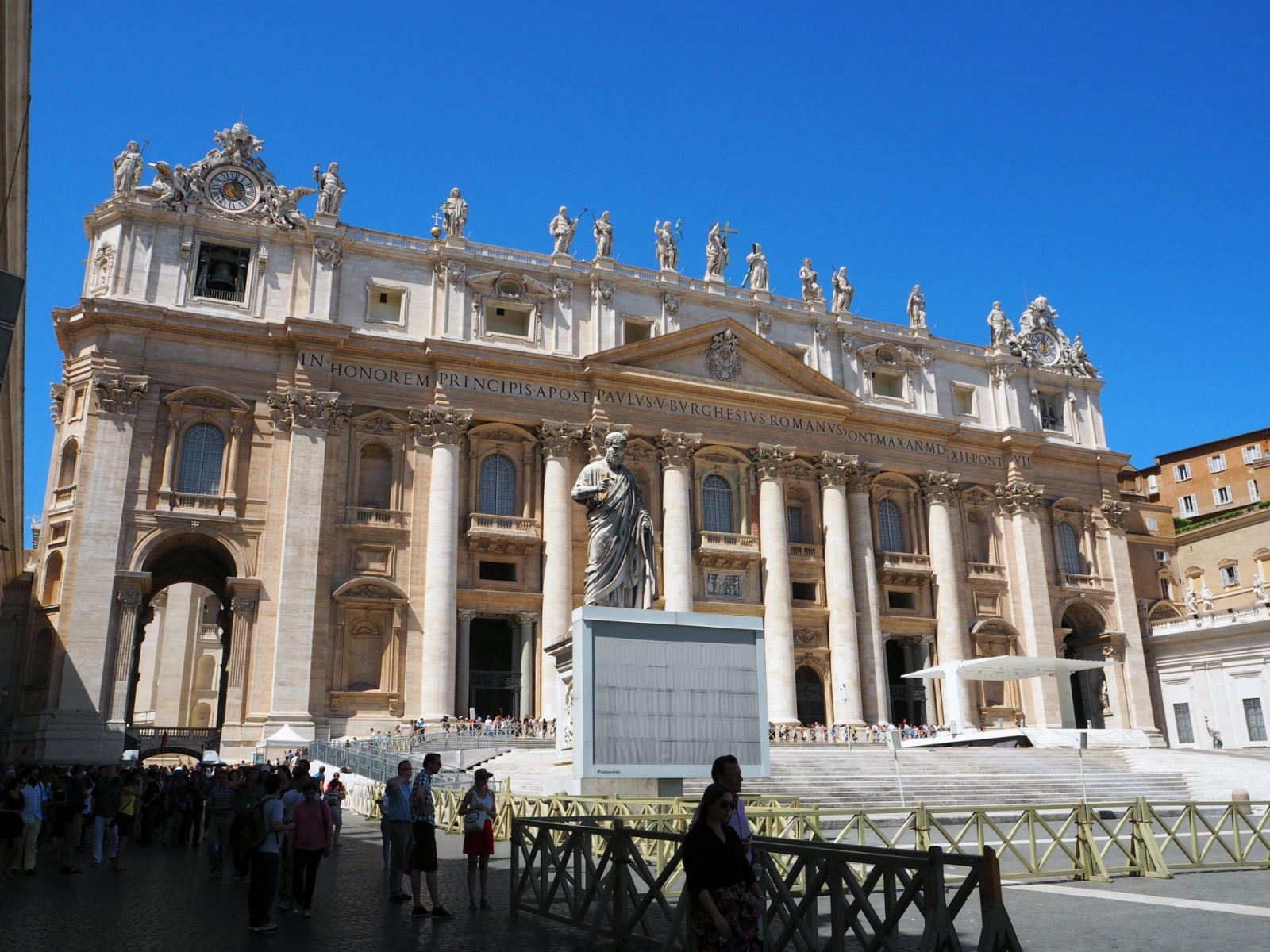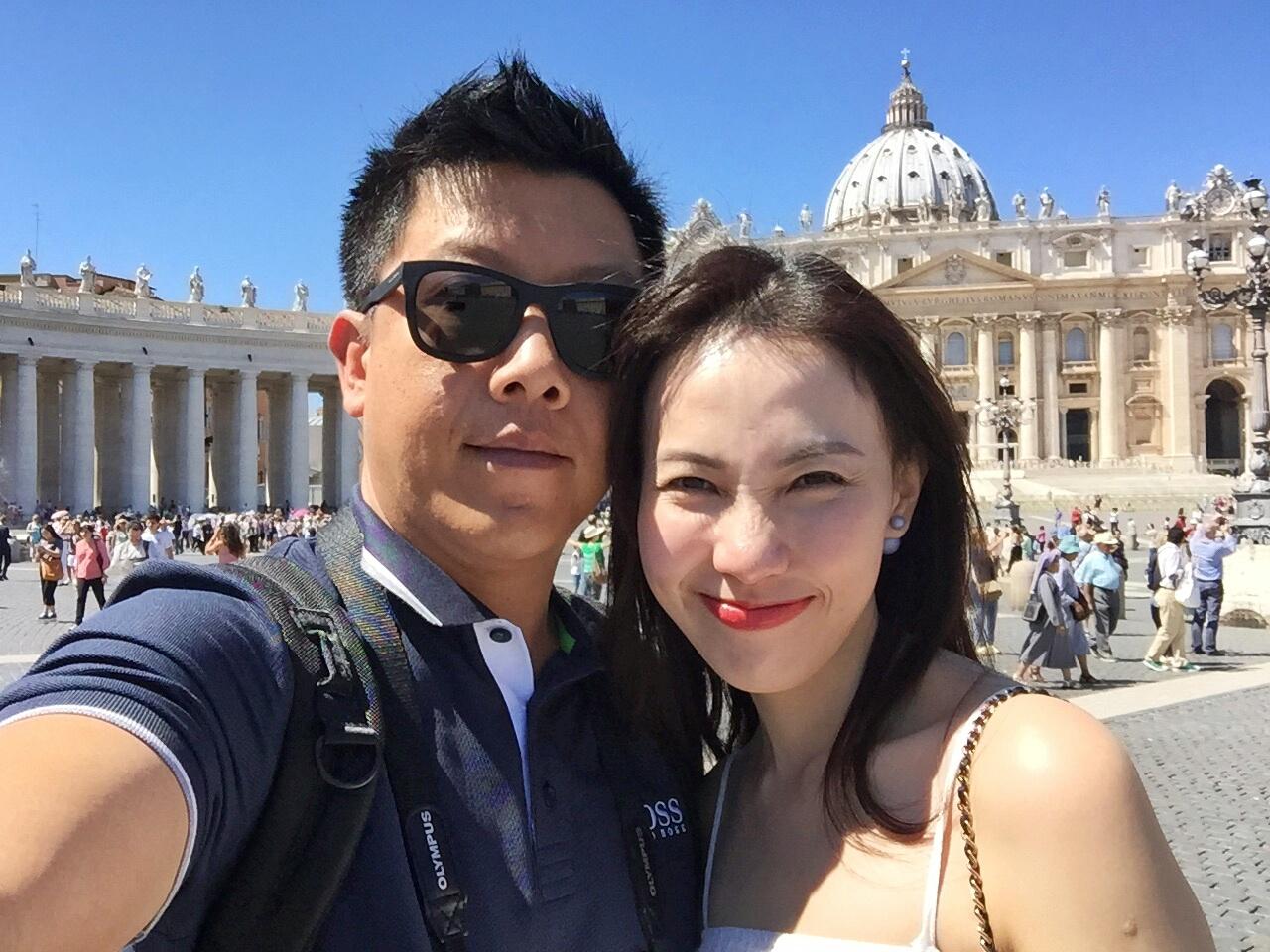 We planned to go spanish step next. Taking the hop on & off bus will be ideal as the bus will bring you to most of the must see places.
Once you leave Vatican City, you will see many guys selling the ticket for the Hop on & off buses. You can either get it there or go further up where the bus stops are. There were 4 companies doing the routes. The most popular ones were the Gray Line (Pink buses) and the CitySightseeing (Red Bus). There were 2 more companies but I will advise against them. The Pink and red buses run tills 11pm. So you have more time to do your sight seeing. We took the City Roma but at 7pm, they had a break till 9pm. We got no choice but to wait and do our night sightseeing.
To go to Spanish Steps, you will drop at stop 1 and take a 5 to 10 min walk to the top of the steps. There is nothing much to do other than it is a flight of steps for you to take your picture. We took our selfies and moved on to all the shops.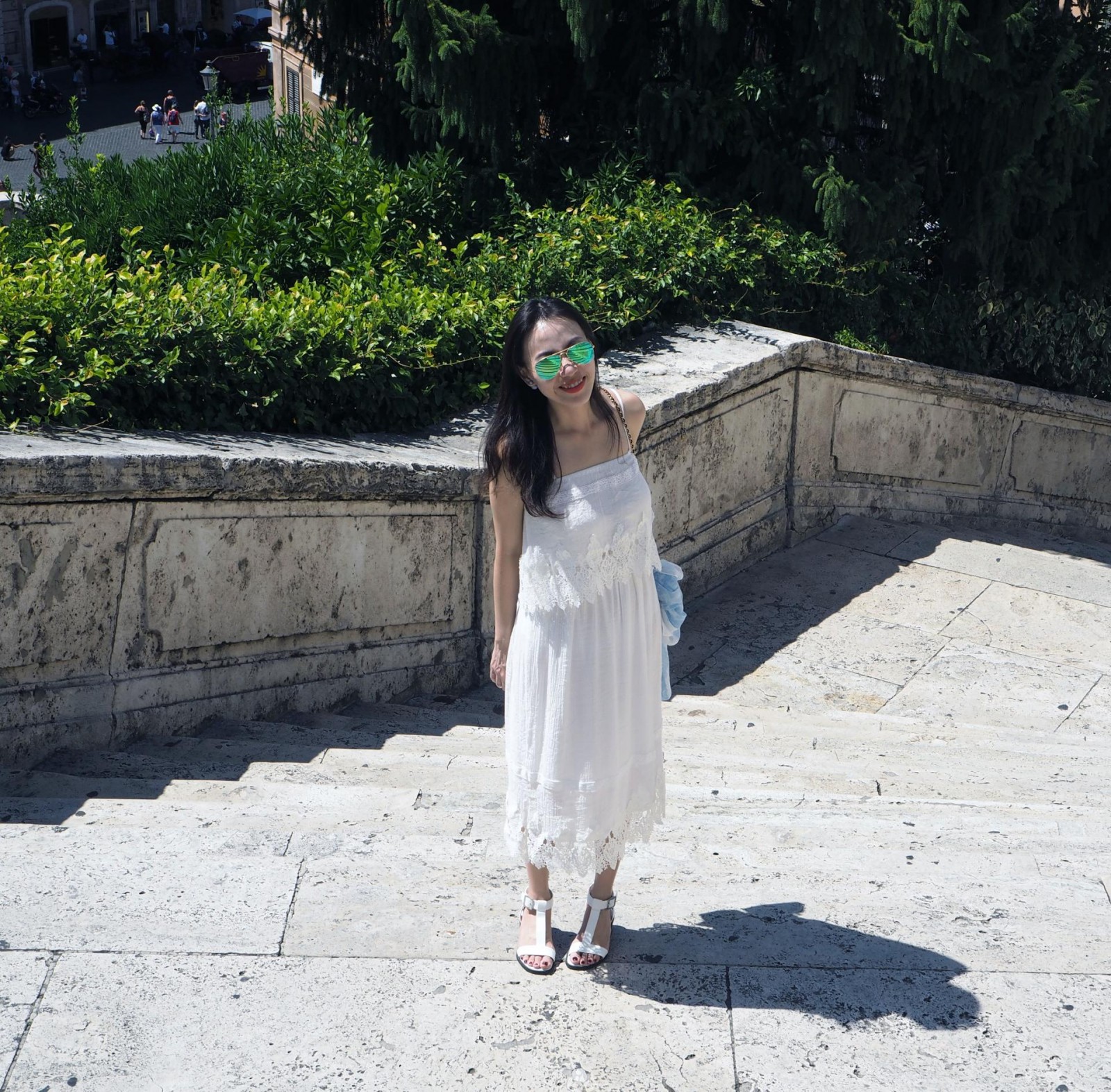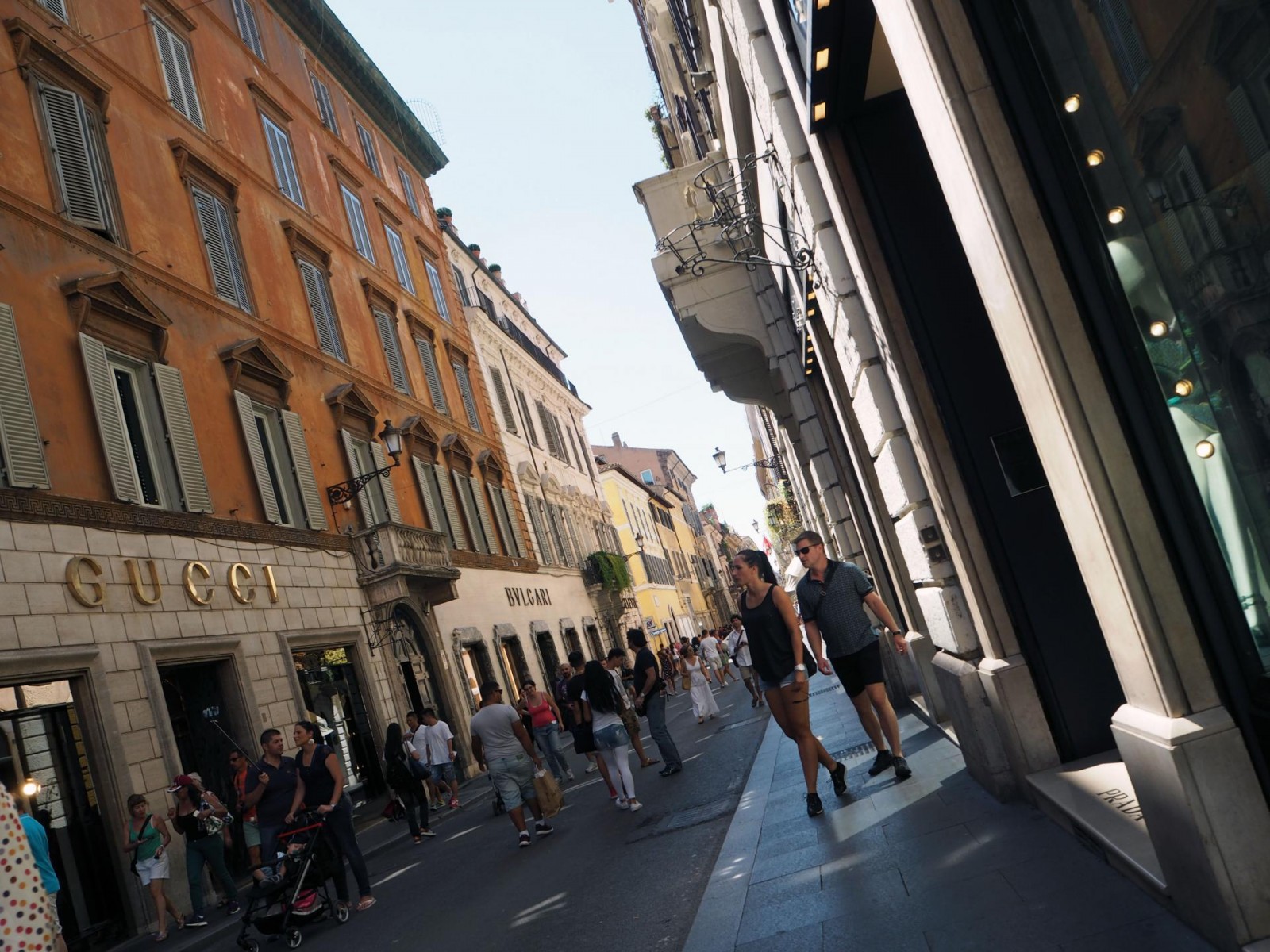 Spanish steps is where all the luxury brands are. I headed for Hermes. My mission for my Lindy. 🙂 We asked the 1st sales person if there is a Lindy. Obviously the answer we got was "NO". I suspected something as before he replied, he looked to an older guy for confirmation before replying. Kel then bought a few ties and got me a Black and Gold Clic.  While paying, we saw 2 Asians walking in and asked for another bag. Again the sales person looked to that older guy. After leaving the boutique, I told Kel I suspected they are selecting who they want to sell the bags to and related the 2 inicidents to him. He told me to wait for him and he went back into the boutique. He came out and told me that they do have 1 Lindy 34 in Prune. It was reserved and if by 6pm the customer does not pick up, they will let us have the bag. I was estatic. Kel asked me to think carefully as it was not the size that I wanted and we might have to carry it all the way along our holiday.  We then went to a 2nd Hermes store, there we saw another Lindy 34 in Flamingo. The sales person suggested other bags as that Lindy was a display and they are not allowed to sell Display. (The Lindy in the 1st store was also a Display but the Manager agreed to let us have it) We went back to the 1st Hermes store at 6pm. The manager honoured his words and brought the Lindy for me. I then made the gravest mistake, I told him "NO" after trying as I find size 34 too oversized for me. Obviously after that, I never get to meet another store who is willing to sell me the display. Moral of the story, take the bag even if it is not really your colour or size cause you will not know when is the next time you can get it.
We took a stroll to the Trevi Fountain and were to disappointed to know that it is under some restoration process. We still threw coins in with our wishes and took some photos.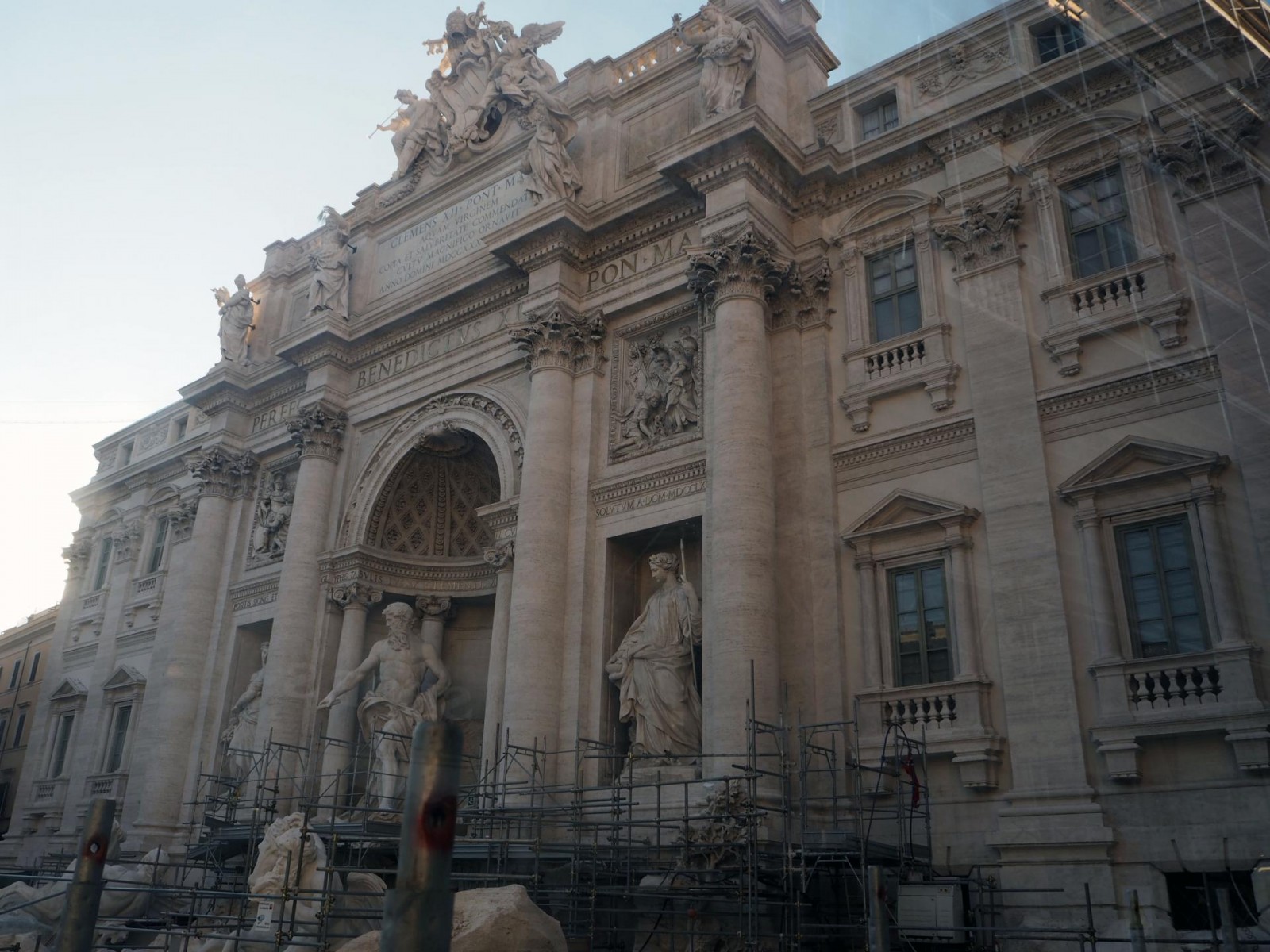 We headed back to the CityRoma bus stop and realized that it was the last bus for the day. They will start the night sightseeing tour at 9pm. We had more than 2 hours thus we decided to go back to our hotel for a rest. M Gallery has one of the nicest rooftop view. We stayed for the beautiful sunset.
Night sightseeing are nothing to rave about. I personally prefer Rome during the day.
We dropped at Piazza Navona and went for our dinner at Da Francesco (Piazza del Fico, 29, 00186 Rome, Italy ).  I highly recommend this small restaurant as their pizza and pasta were one of the best we had during the entire Italy trip. The food were reasonably priced. The pizza and pasta were below €15.  This is definitely must try.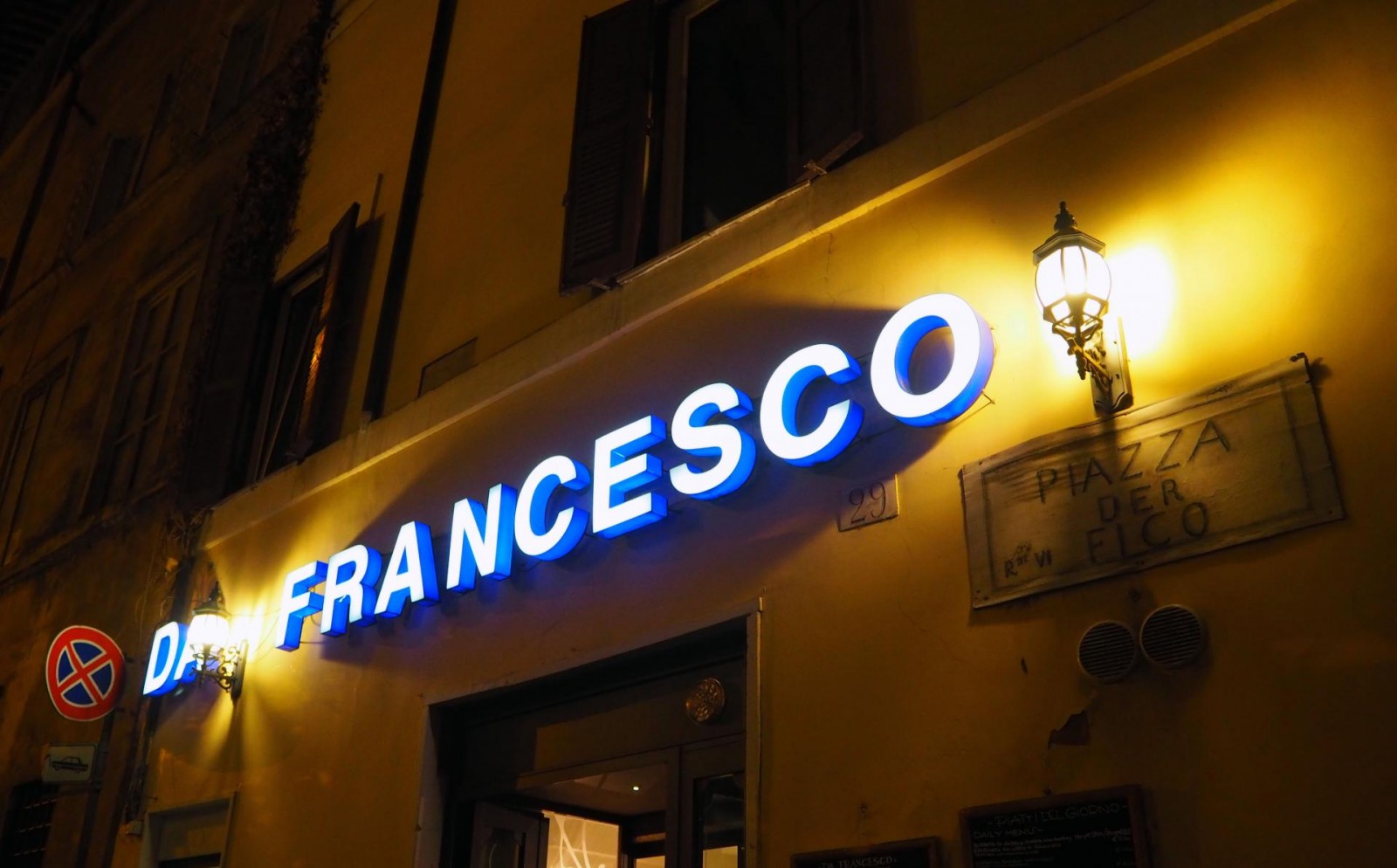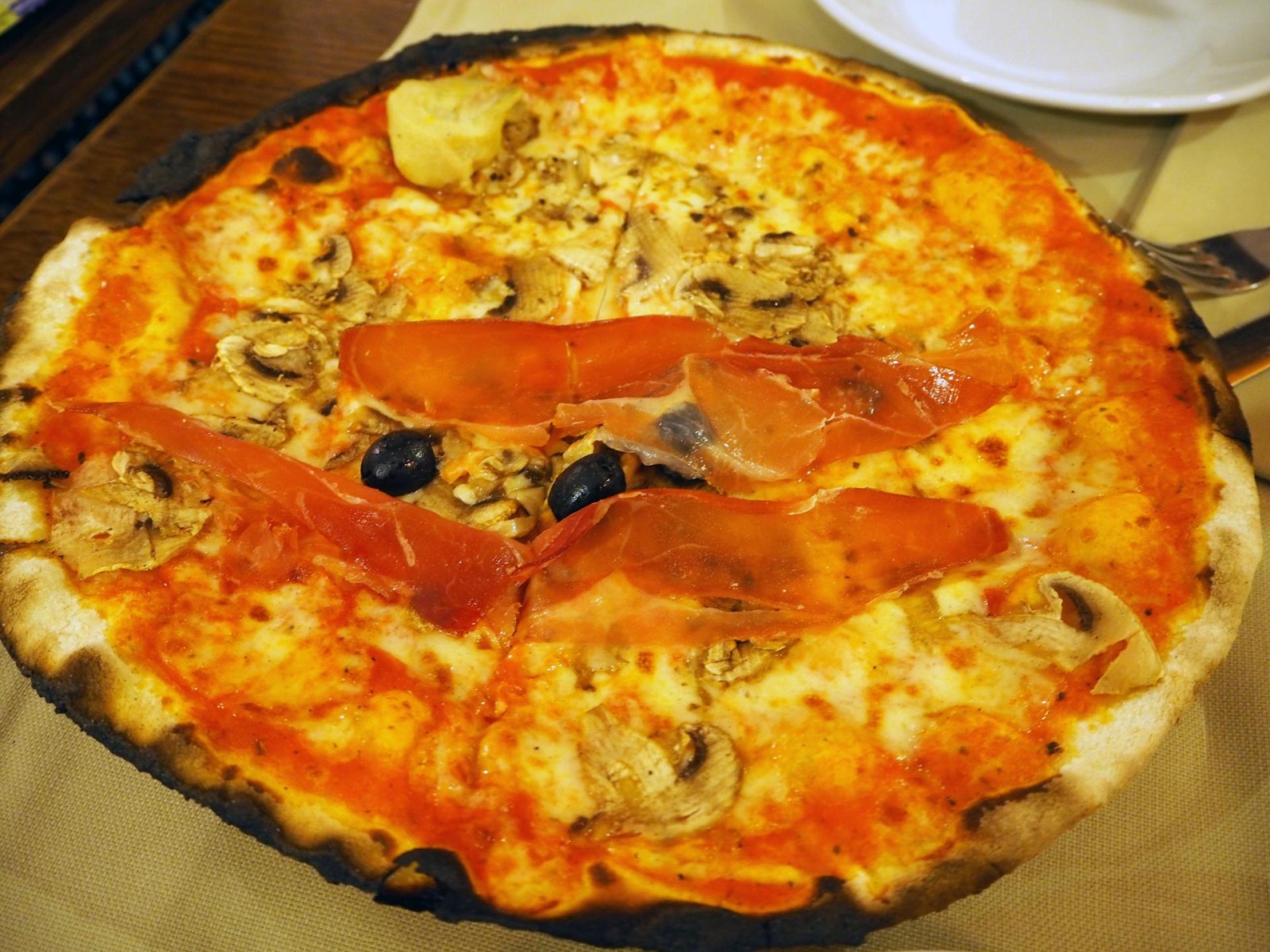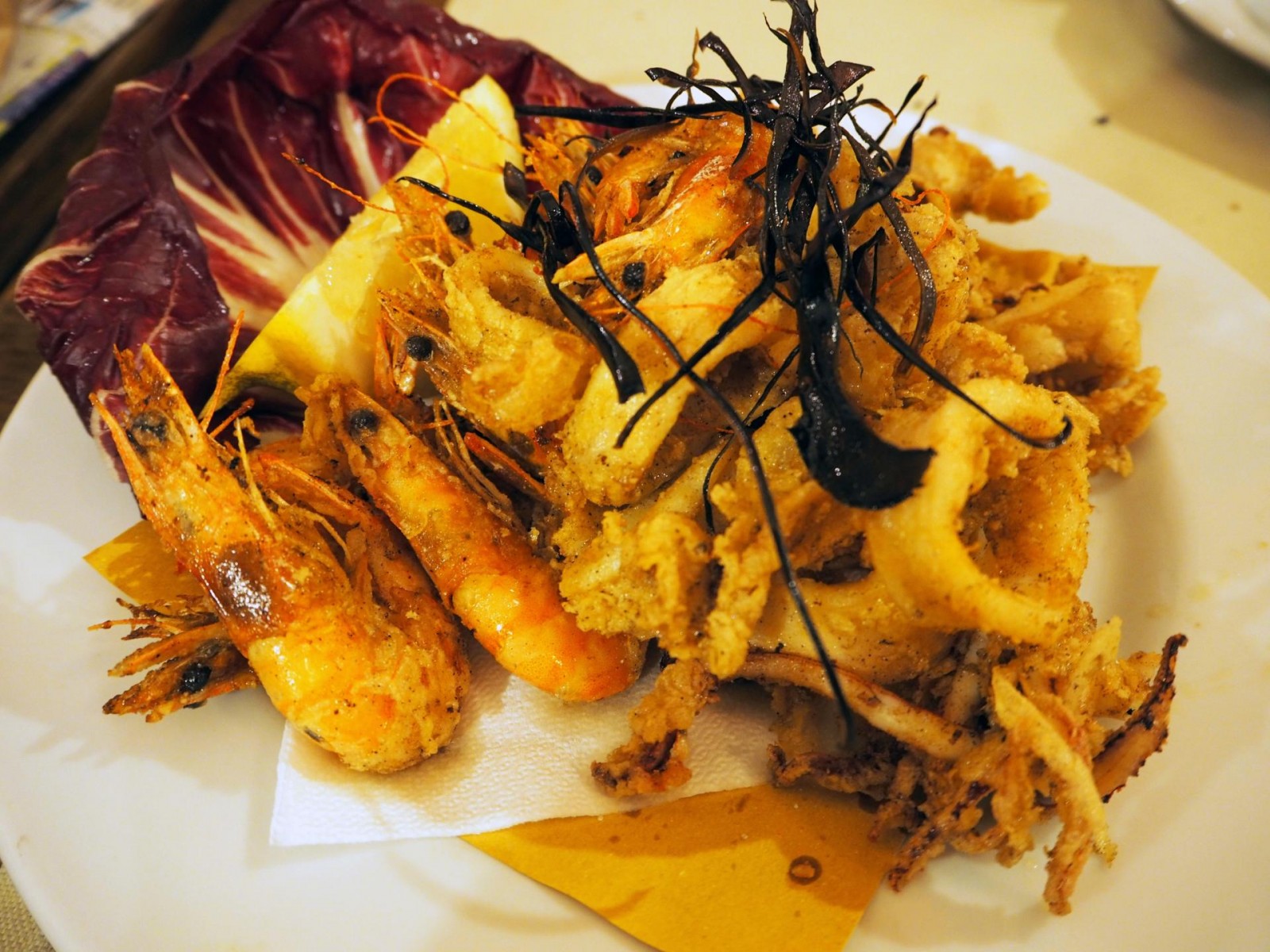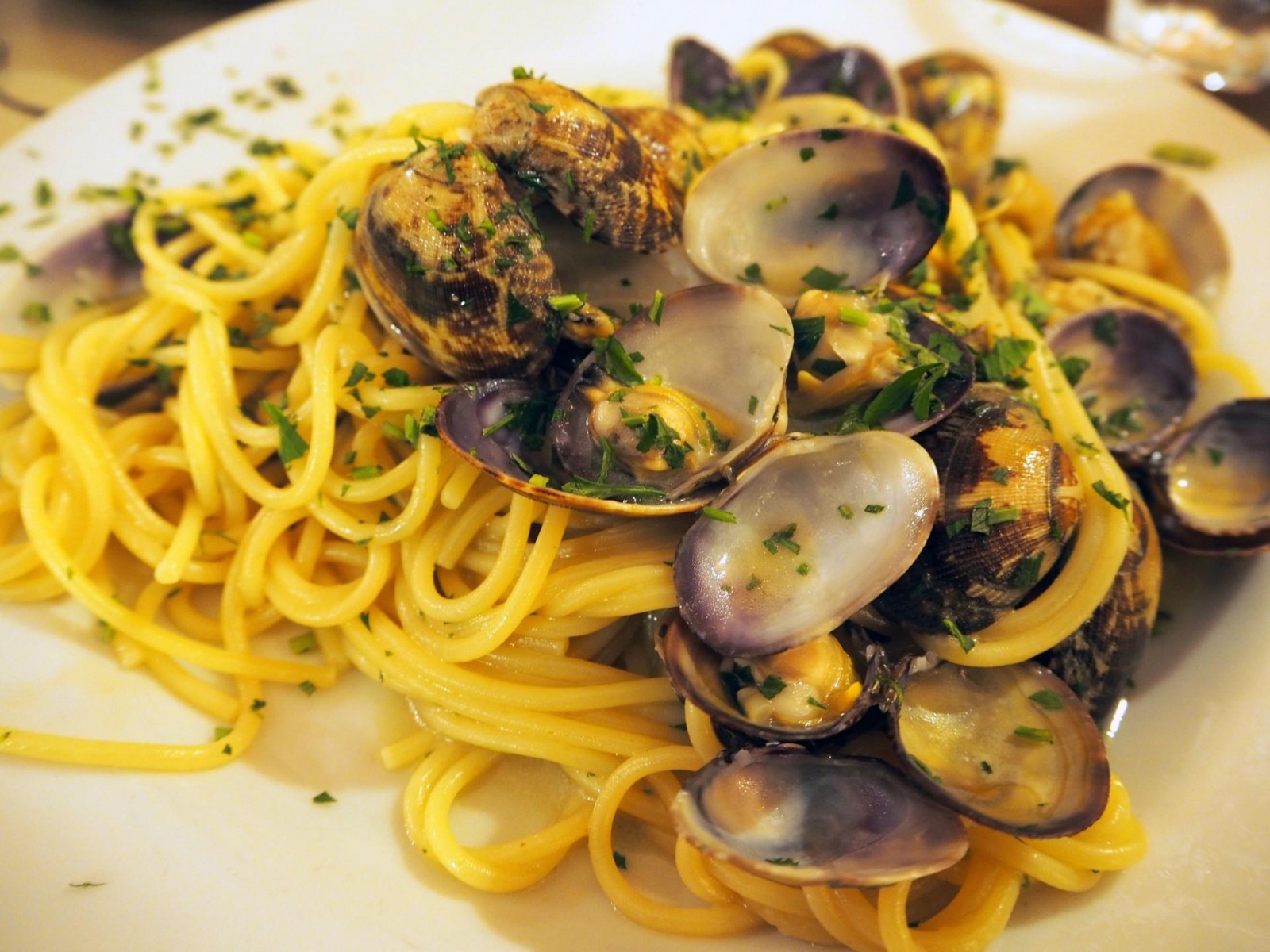 Day 3
Another touristy day, I booked the Colosseum tour. It is no joke doing any tour under a scorching hot sun. The weather in Rome during mid Aug is sunny, around 34 degree Celsius and not humid like Singapore. The feeling is like piercing sun on your skin. We spent 4 hours on this tour under hot sun.  You can actually do this tour on your own. With a guide you probably find out more about the history but nowadays you can google anything so it is individual preference. The one fact that I remembered clearly about the tour was that Colosseum was built in 8 years! It was such a great architecture and to be completed in 8 years was amazing. We are talking about 73 A.D where there wasn't much technology then. (St Peter's Basilica took 120 years to complete)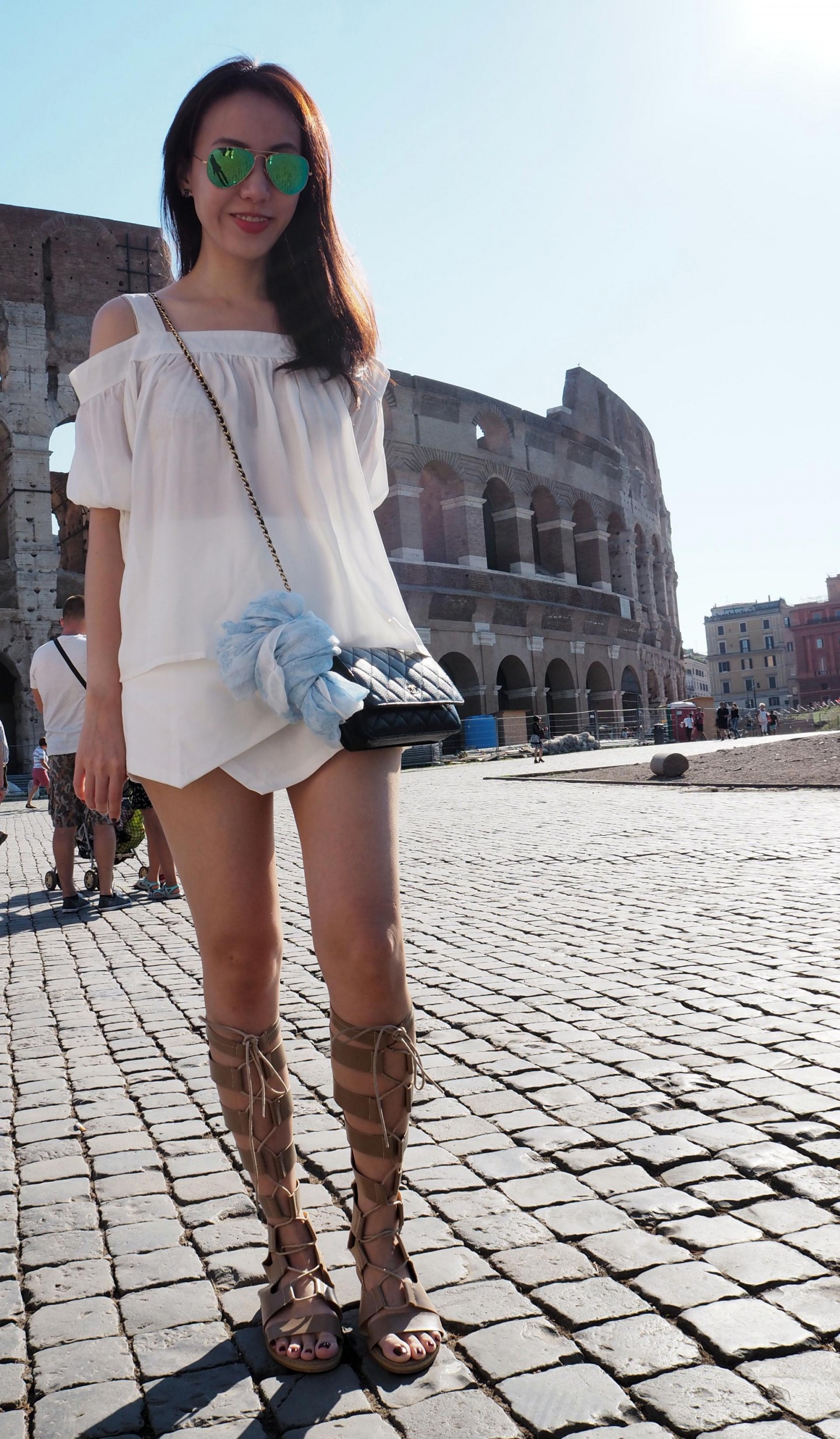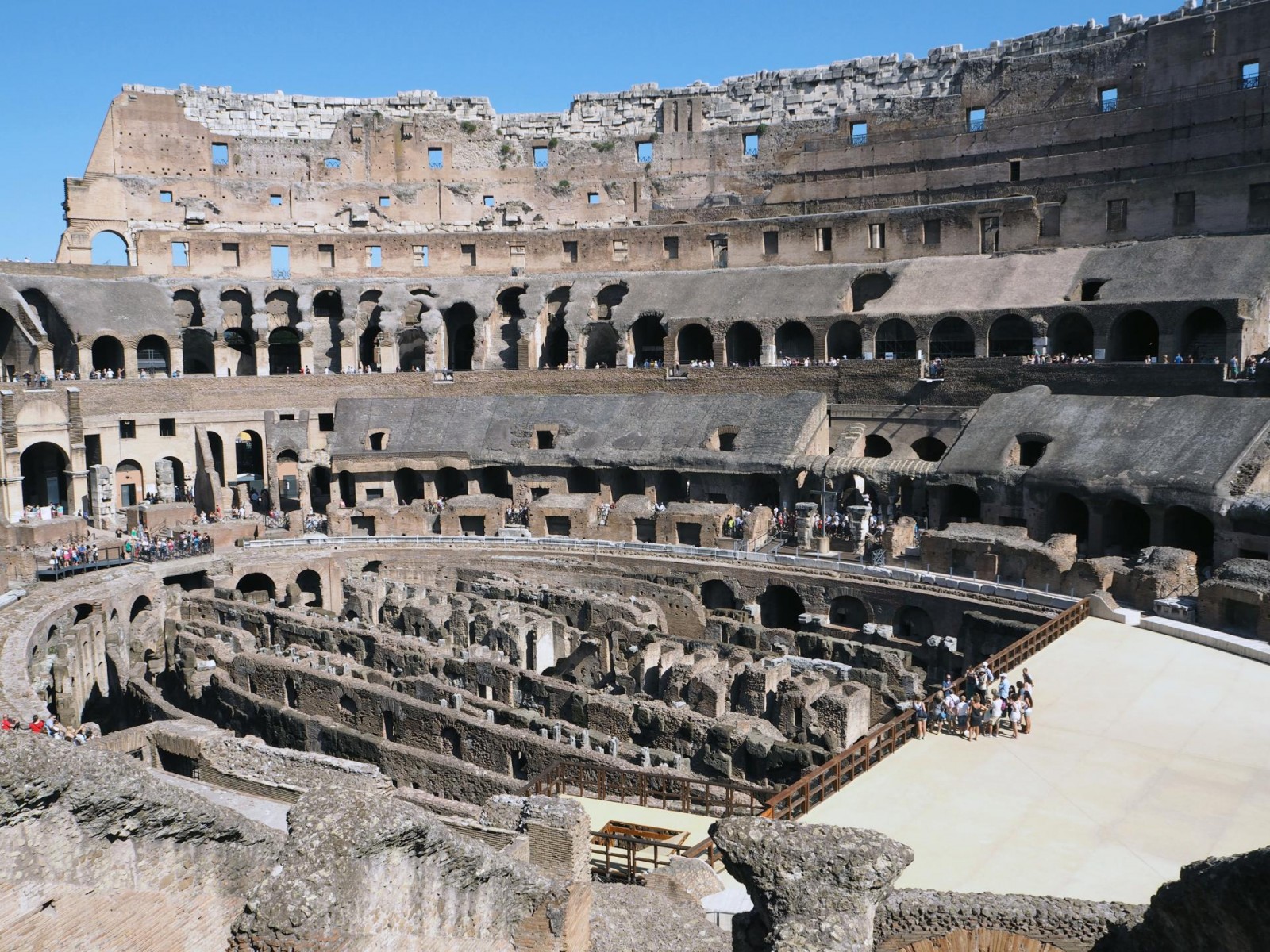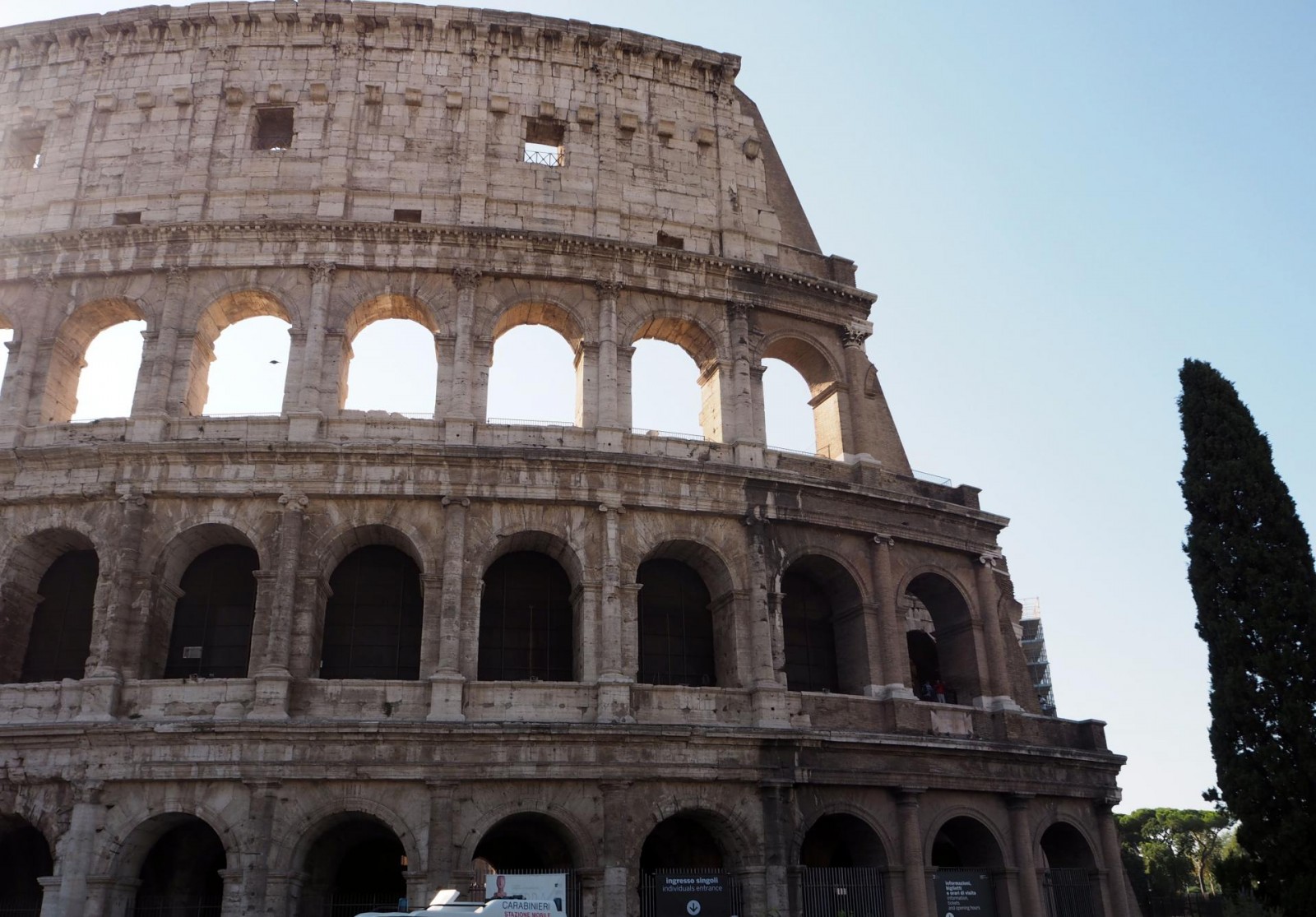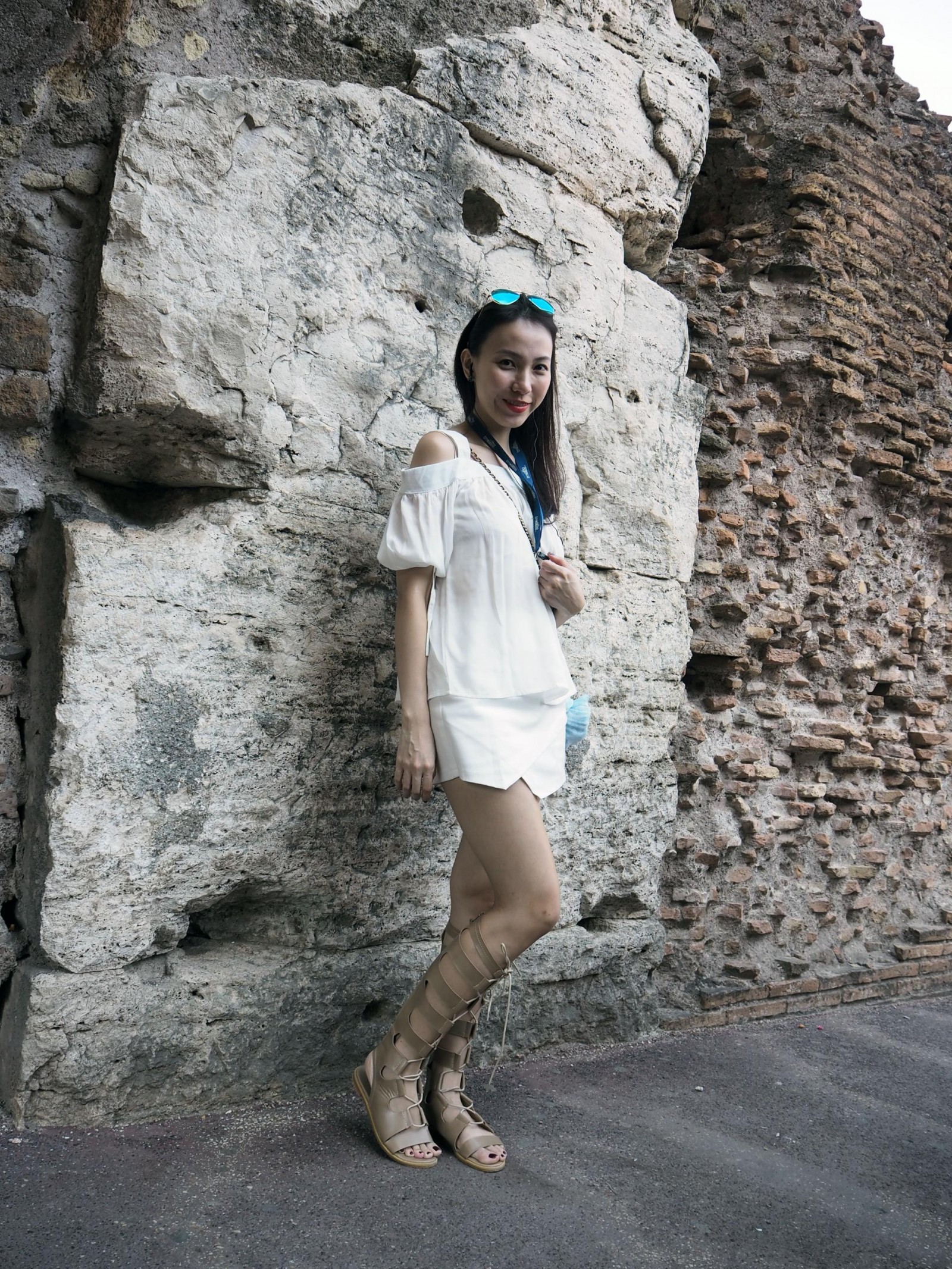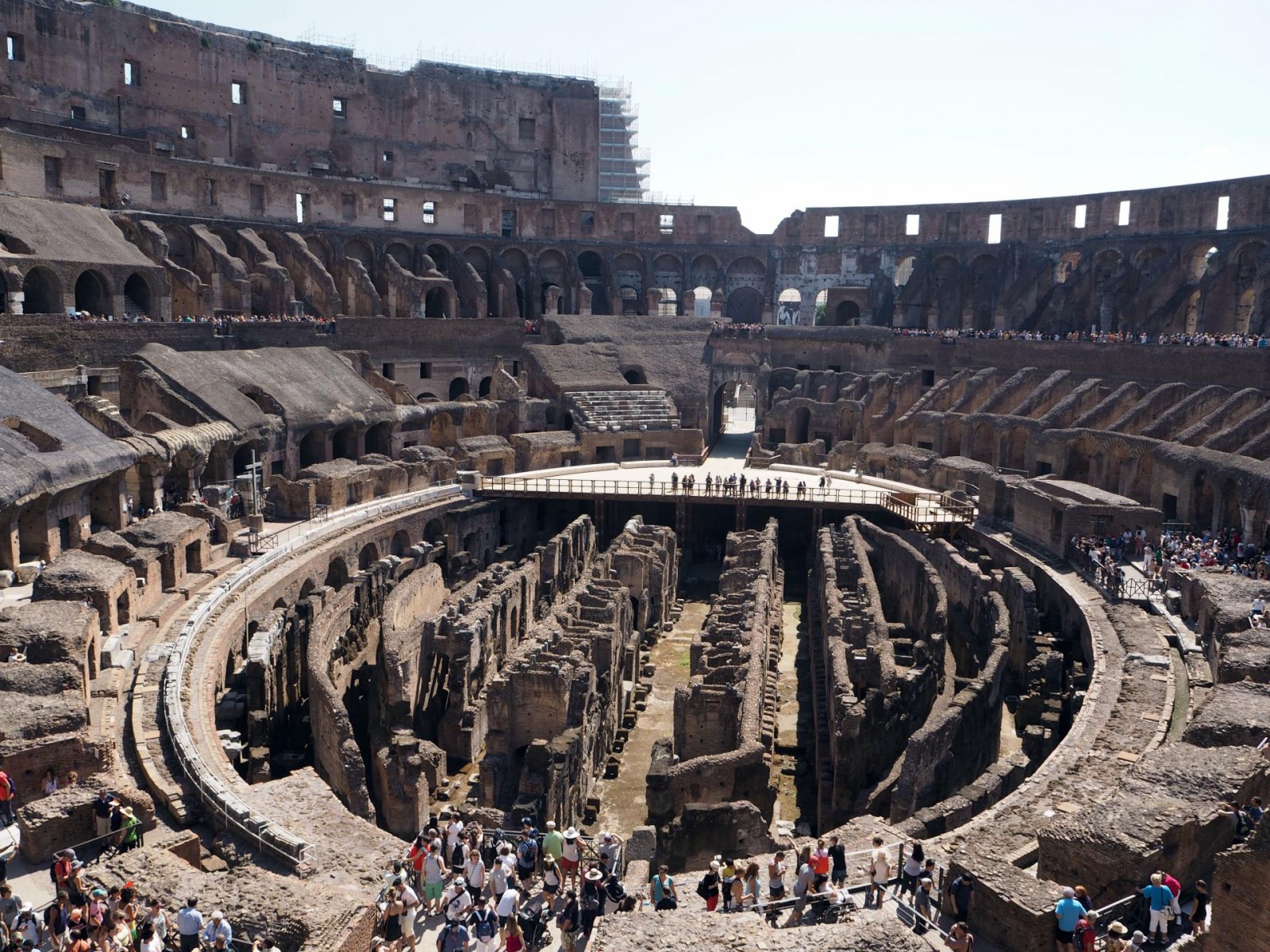 We went on to the Roman Forum after the Colosseum. Maybe was due to the extreme weather, I could not really pay attention to our guide.  I was constantly looking for a shadier place.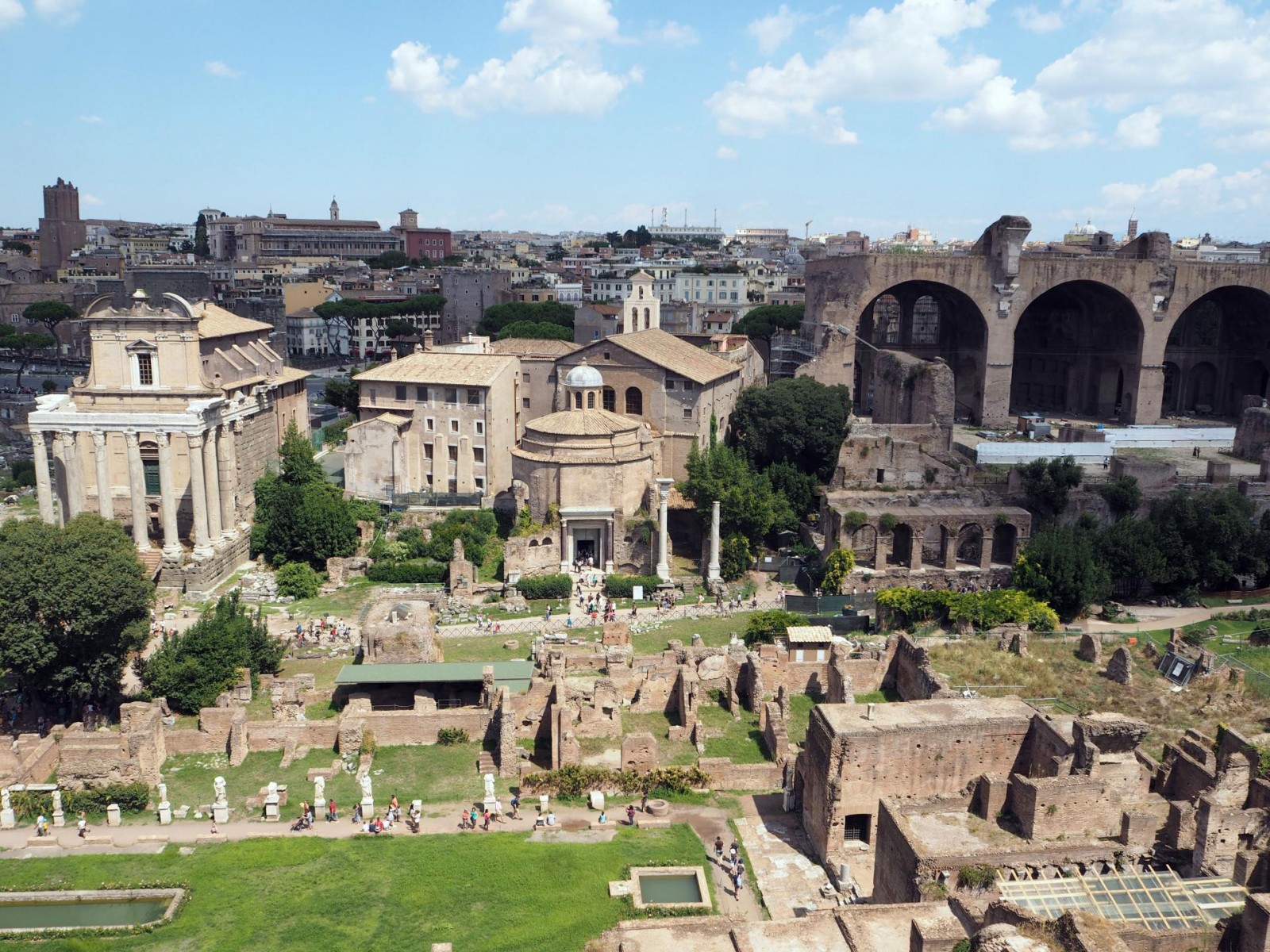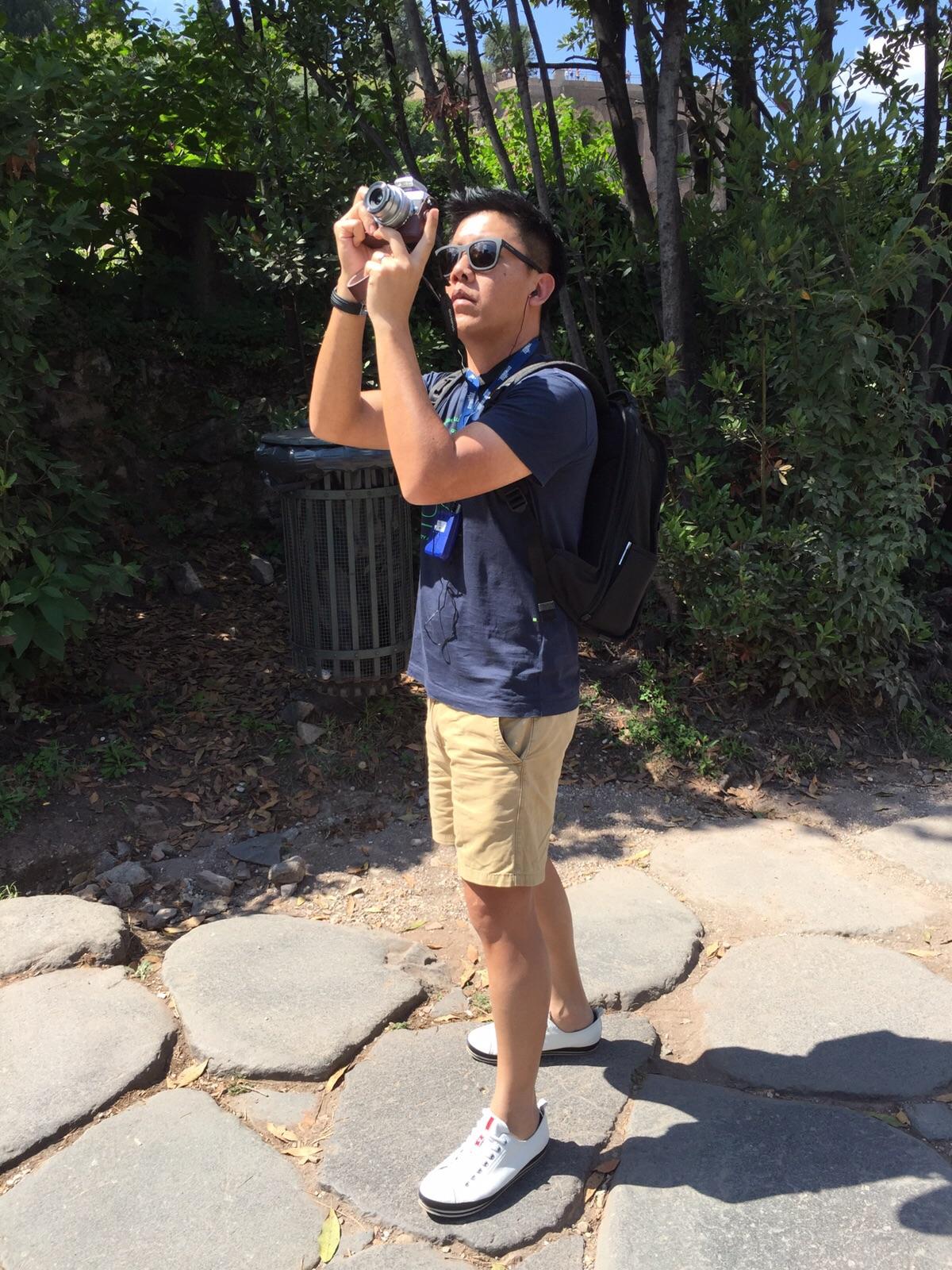 We went to a nearby place for lunch. La Taverna Dei Quaranta (Add: Via Claudia 24. 12.30pm – 3.30pm, 7.30pm- midnight)Decent and reasonably priced. Not our best Italian food but you know eateries near famous monuments are usually not that great.  For those who wants a decent lunch place near Colosseum, this will be the place to go to.
After lunch, we took a cab to Pantheon. According to Tripadvisor, Pantheon is the no. 1 place to visit in Rome. Pantheon has the biggest dome in the world. (St Peter's Basilica has the 2nd biggest dome). It is free entry to all. Do observe the dress code as it is a basilica. No exposing of shoulders and knees.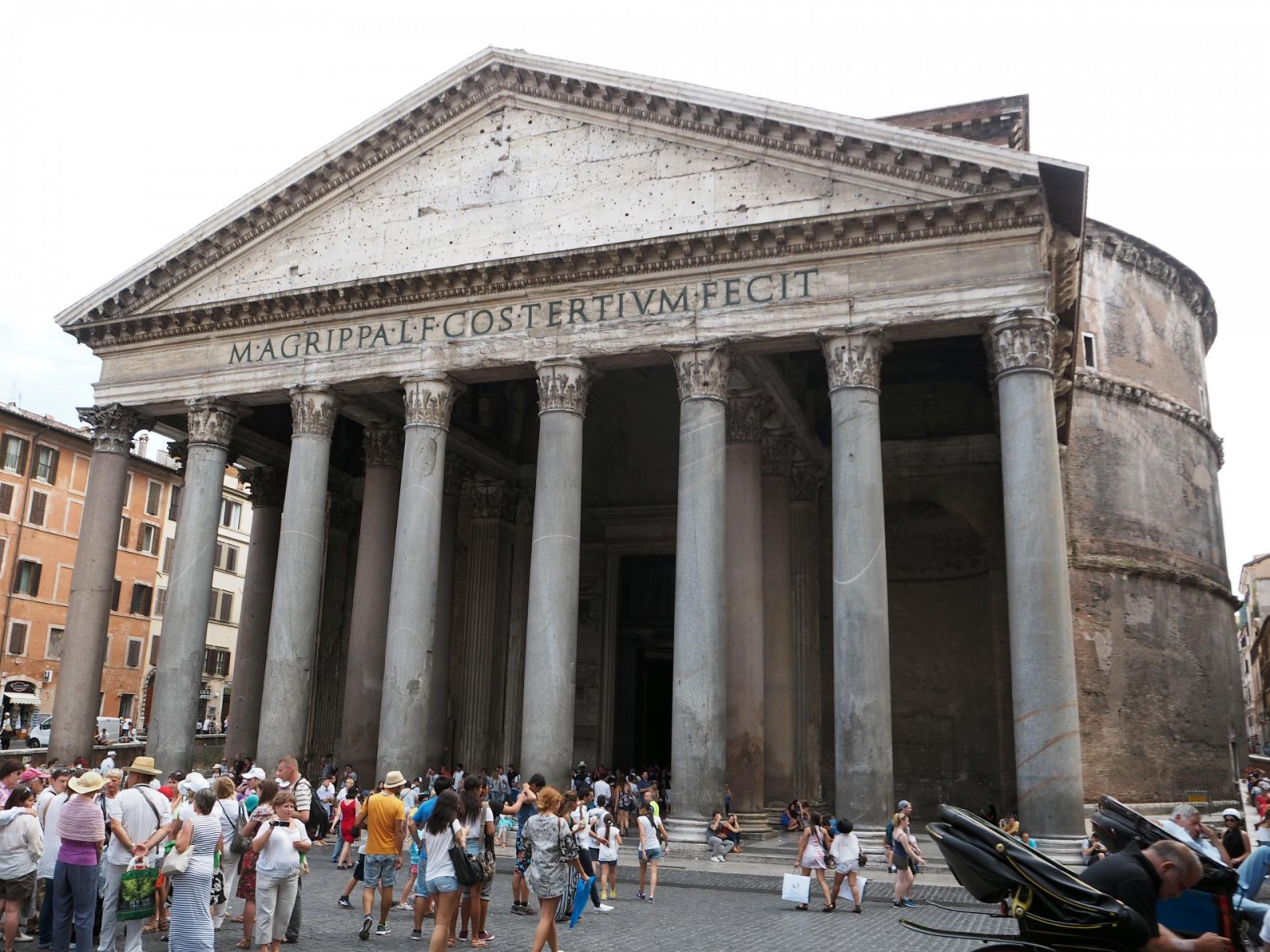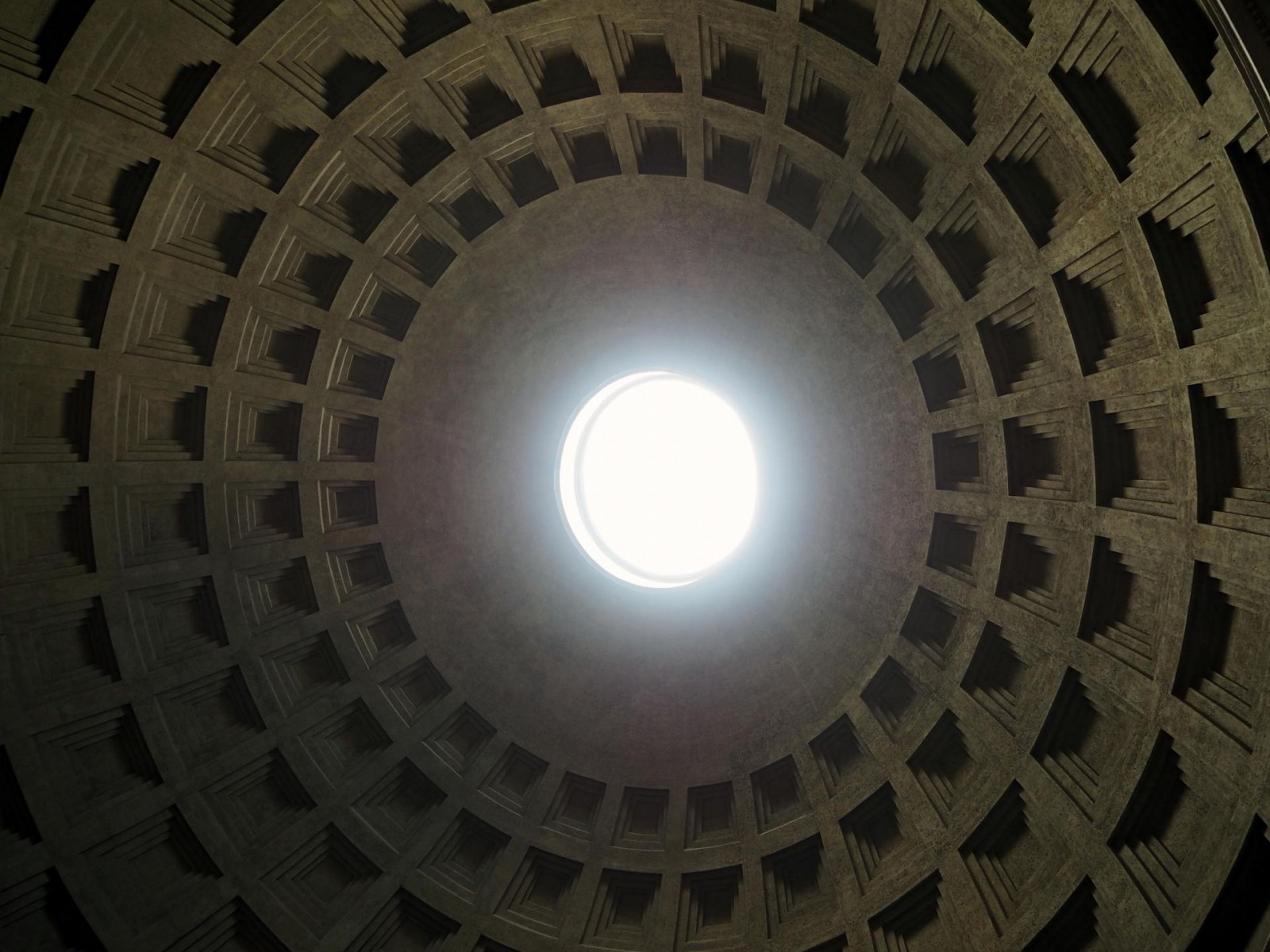 Pantheon is near to Piazza Navona where you can find all the street stalls selling handmade jewellery and art pieces. There are a lot of nice restaurant around the square where you can sit down and people watch. We spent a long time having our beer and ice cream at one of the shop with very strong WiFi.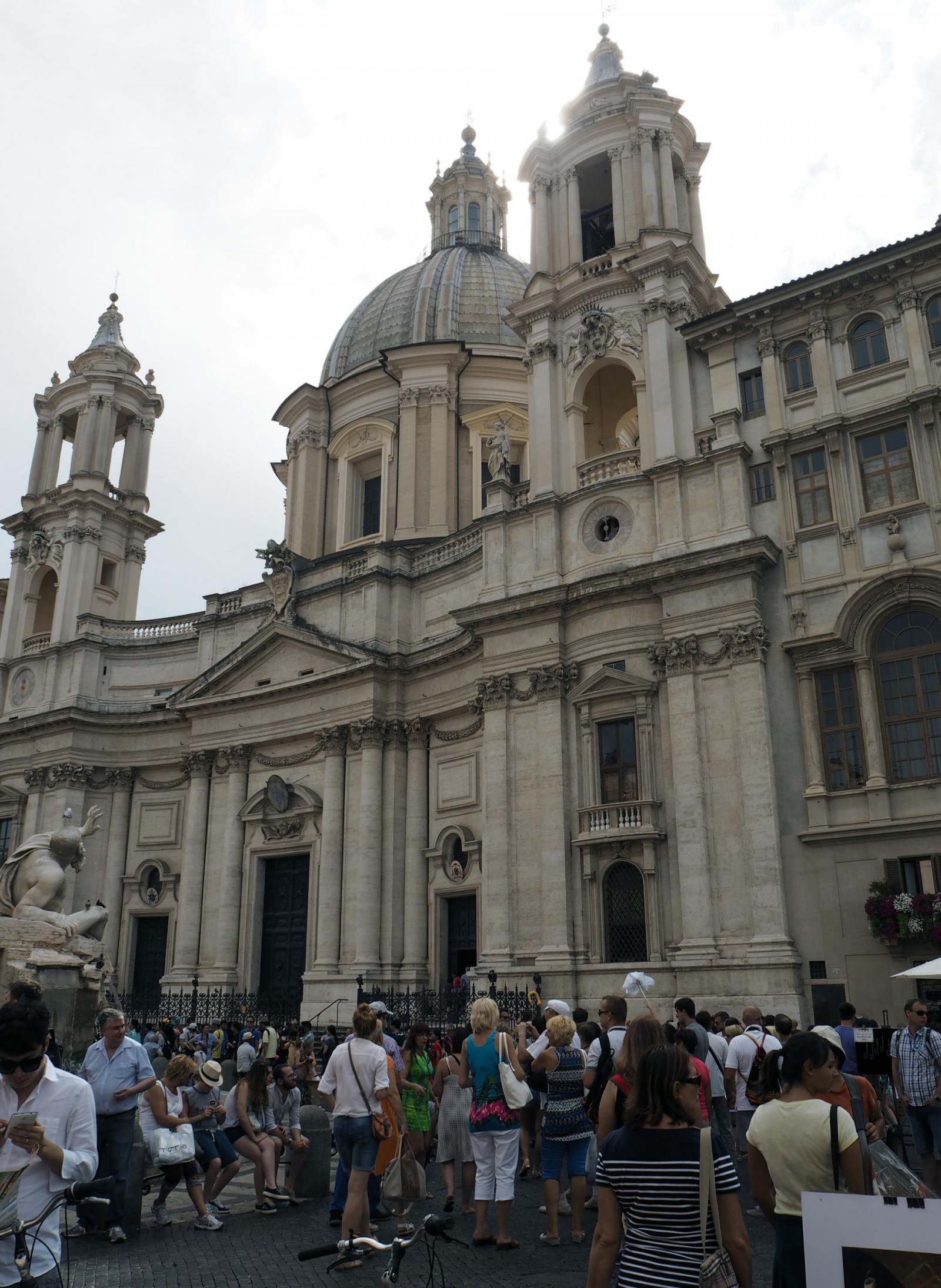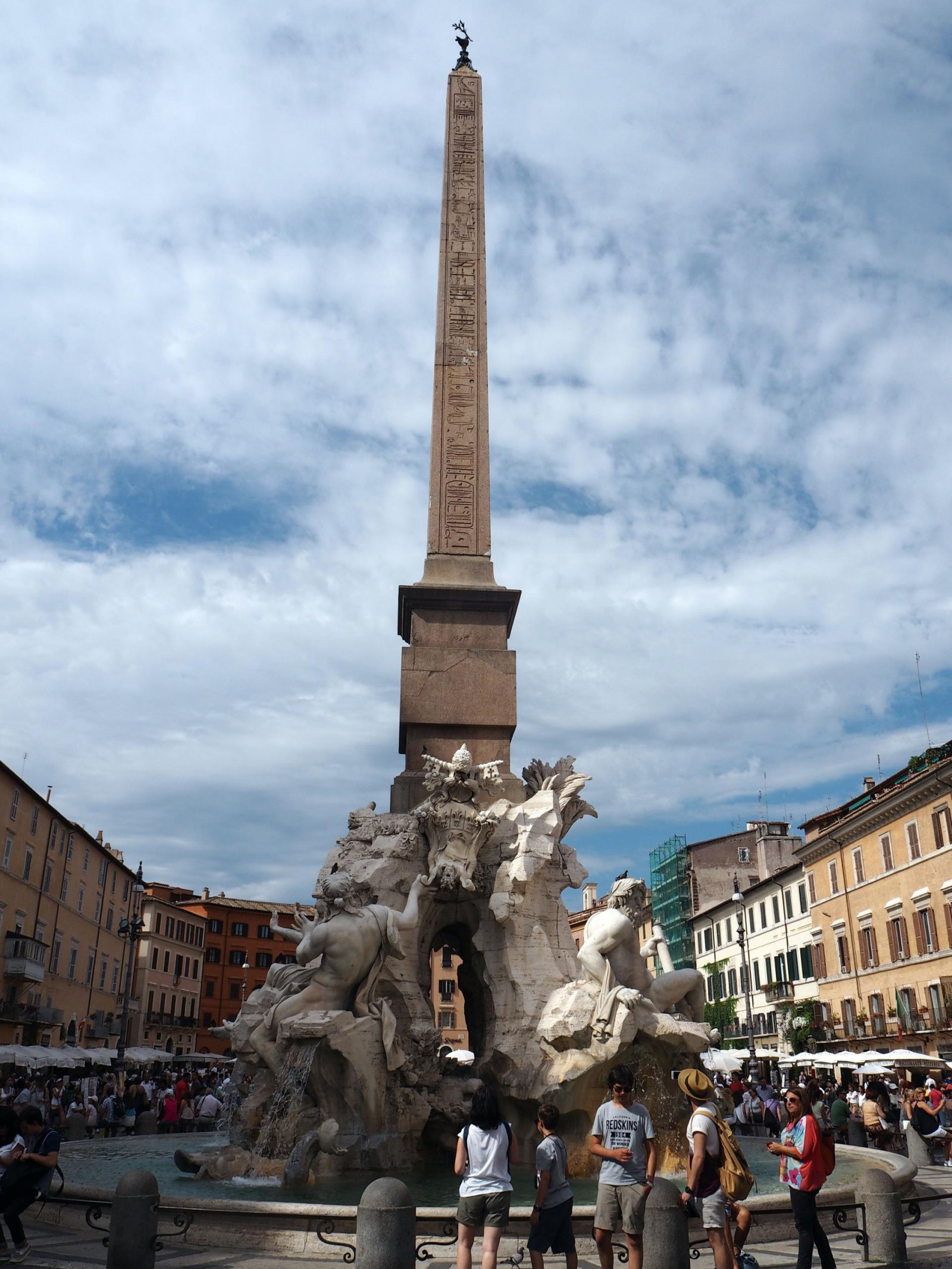 We then WALKed back to our hotel. I was surprised Kel was agreeable as it was quite a distant.  My lovely hubby really bent backwards to accommodate me. 🙂